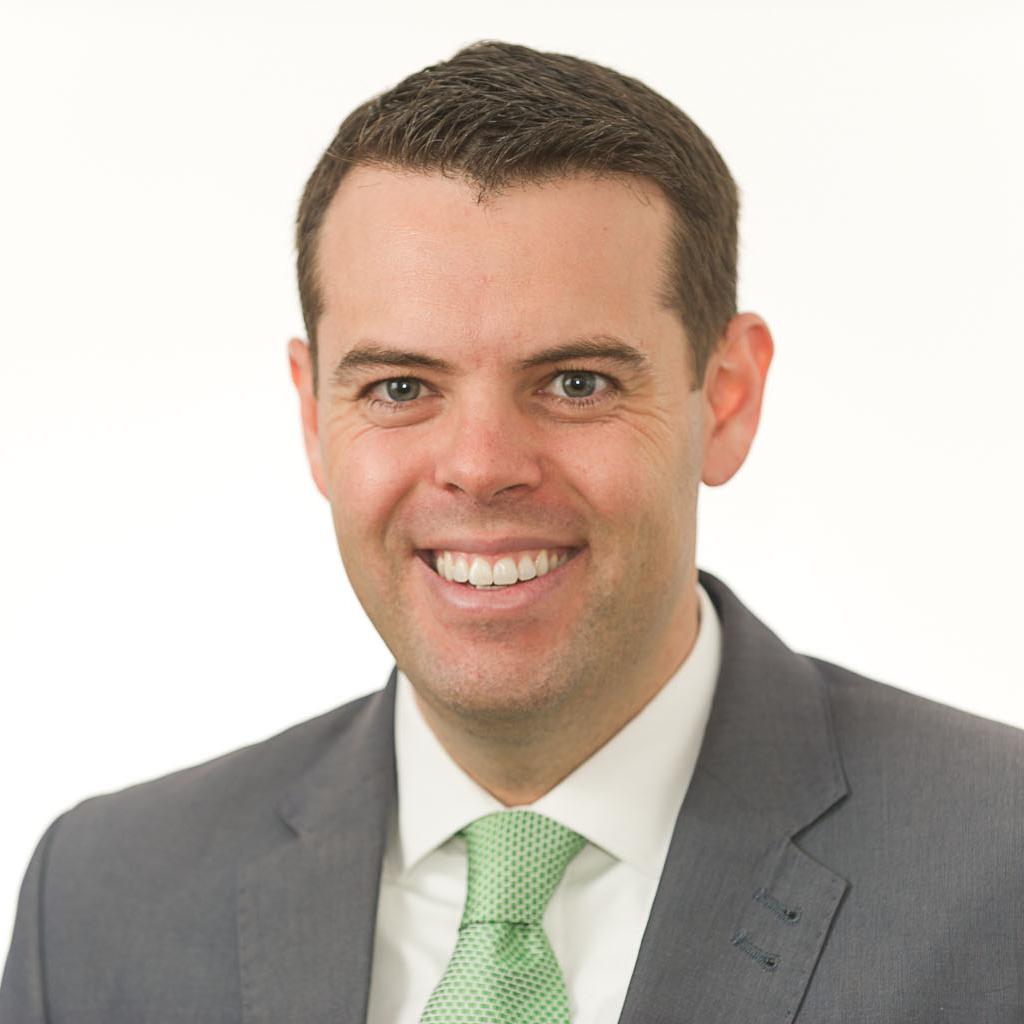 Amer­ic­ans broadly do not un­der­stand how the debt ceil­ing works, ac­cord­ing to the latest United Tech­no­lo­gies/Na­tion­al Journ­al Con­gres­sion­al Con­nec­tion Poll.
More than twice as many Amer­ic­ans be­lieve lift­ing the lim­it means au­thor­iz­ing more bor­row­ing "for fu­ture ex­pendit­ures" than be­lieve it means "pay­ing off the debts [the fed­er­al gov­ern­ment] has already ac­cu­mu­lated" — 62 per­cent to 28 per­cent, re­spect­ively.
The real­ity is that lift­ing the debt lim­it al­lows the Treas­ury De­part­ment to bor­row money to pay for bills that Con­gress has already rung up.
With less than 10 days un­til the na­tion hits its bor­row­ing lim­it, the poll found that the mis­un­der­stand­ing was rampant. It was shared by the young and the eld­erly, the rich and the poor, the col­lege edu­cated and those with only high schools edu­ca­tions.
Nearly three in four Re­pub­lic­ans, 73 per­cent, said the debt lim­it was for "fu­ture ex­pendit­ures," but a ma­jor­ity of Demo­crats, 53 per­cent, also agreed. In­de­pend­ents, at 62 per­cent, fell in between the two ma­jor parties.
The con­fu­sion is one reas­on Pres­id­ent Obama has con­tin­ued to play pro­fess­or and try to ex­plain the law to Amer­ic­ans. "This is not rais­ing our debt," Obama said Tues­day at a press con­fer­ence. "It does not add a dime to our debt."
While Amer­ic­ans share in their mis­un­der­stand­ing of the debt lim­it, they are sharply di­vided along party lines over how big a deal it would be if Con­gress did not boost the bor­row­ing cap, the poll shows.
Treas­ury Sec­ret­ary Jac­ob Lew has said the coun­try will run out of bor­row­ing ca­pa­city on Oct. 17. But a ma­jor­ity of Re­pub­lic­ans, 54 per­cent, ba­sic­ally shrug at the dead­line, say­ing it can pass without ma­jor eco­nom­ic con­sequences. Mean­while, most Demo­crats, 62 per­cent, and a nar­row­er plur­al­ity of in­de­pend­ents, 45 per­cent to 38 per­cent, say it is "ab­so­lutely es­sen­tial" to lift the debt lim­it. 
The di­vi­sion is re­flec­ted in the dead­locked Con­gress, where Sen. Chuck Schu­mer, D-N.Y., de­clared on the Sen­ate floor Tues­day that "these 'debt-ceil­ing den­iers' need a dose of debt-ceil­ing real­ity."
The prob­lem for Schu­mer is he's not talk­ing about a small por­tion of the coun­try: 39 per­cent of Amer­ic­ans said in the sur­vey that the United States can bust its bor­row­ing lim­it "without ma­jor eco­nom­ic prob­lems." Only a nar­row plur­al­ity, 47 per­cent, sided with Schu­mer that it is "ab­so­lutely es­sen­tial" to avoid an eco­nom­ic crisis; 15 per­cent said they didn't know what to make of the debt lim­it.
Most eco­nom­ists say that fail­ing to al­low the fed­er­al gov­ern­ment to bor­row more money, which would even­tu­ally lead to de­fault­ing on bills, would ser­i­ously harm the eco­nomy. In the sum­mer of 2011, when Con­gress last flir­ted with al­low­ing the na­tion to breach the debt lim­it, the stock mar­ket took a dive and the eco­nomy slowed. The na­tion also lost its AAA cred­it rat­ing from Stand­ard & Poors for the first time.
The chal­lenge for the White House is that most Re­pub­lic­ans simply don't trust the ad­min­is­tra­tion's sky-is-fall­ing warn­ings. Many GOP law­makers point out that the ad­min­is­tra­tion warned for months about the dev­ast­at­ing im­pact of the auto­mat­ic cut­backs in se­quest­ra­tion earli­er this year, but that those budget cuts were im­ple­men­ted with few im­me­di­ate and dra­mat­ic con­sequences.
Still, Pres­id­ent Obama is more trus­ted than con­gres­sion­al Re­pub­lic­ans when it comes to hand­ling is­sues of debt and de­fi­cits.
A nar­row plur­al­ity of Amer­ic­ans, 45 per­cent, said they trus­ted him more than Re­pub­lic­ans in Con­gress, who were pre­ferred by 37 per­cent in the poll. Obama main­tained a nar­rowed 3-per­cent­age point ad­vant­age among crit­ic­al in­de­pend­ent voters.
Those who trust Obama more look very much like the co­ali­tion that elec­ted him: urb­an-dwell­ers (by a 23-point mar­gin), wo­men (who give him a 14-point edge, com­pared with men who were al­most evenly di­vided), minor­it­ies (65 per­cent trust Obama more), and the young (53 per­cent).
Among white Amer­ic­ans, it is the in­verse: 44 per­cent trust con­gres­sion­al Re­pub­lic­ans more, com­pared with 36 per­cent for Obama. Obama is still more trus­ted by a ma­jor­ity of one key group of whites: 53 per­cent of col­lege-edu­cated white wo­men picked him over the con­gres­sion­al GOP. Among those who trust Obama the least are white men,  who aren't col­lege edu­cated, only 31 per­cent of whom picked Obama over Re­pub­lic­ans.
Those same white men without col­lege de­grees were among the most skep­tic­al that breach­ing the debt lim­it would res­ult in ser­i­ous eco­nom­ic harm. Only 35 per­cent be­lieved that.
Over­all, con­cerns about the eco­nom­ic sever­ity of not rais­ing the debt lim­it grew with the sur­vey re­spond­ents' level of edu­ca­tion. A ma­jor­ity of col­lege gradu­ates (52 per­cent to 32 per­cent) said it was "es­sen­tial" to lift it, com­pared with a plur­al­ity of those with some col­lege (47 per­cent to 41 per­cent) and a very nar­row plur­al­ity with­in the mar­gin of er­ror (43 per­cent to 41 per­cent) among those with a high school edu­ca­tion or less.
The cur­rent in­stall­ment of the United Tech­no­lo­gies/Na­tion­al Journ­al Con­gres­sion­al Con­nec­tion Poll was con­duc­ted, in Eng­lish, between Oct. 3 and Oct. 6 by Prin­ceton Sur­vey Re­search As­so­ci­ates In­ter­na­tion­al. The poll sur­veyed 1,000 adults, half via cell phone, and car­ries a mar­gin of er­ror of plus or minus 3.7 per­cent­age points. Sub­groups have great­er mar­gins of er­ror.
What We're Following See More »
SHARES THEIR LOVE STORY
Bill Clinton Gets Personal in Convention Speech
6 hours ago
THE DETAILS
"In the spring of 1971, I met a girl," started Bill Clinton. In his speech Tuesday night at the Democratic National Convention, Clinton brought a personal touch, telling parallel stories of his relationship with Hillary Clinton and the work she has done throughout her career. He lauded the Democratic nominee for her career of work, touching on her earliest days of advocacy for children and those with disabilities while in law school, her role as Secretary of State, and her work in raising their daughter, Chelsea. Providing a number of anecdotes throughout the speech, Clinton built to a crescendo, imploring the audience to support his wife for president. "You should elect her, she'll never quit when the going gets tough," he said. "Your children and grandchildren will be grateful."
LOUD "BLACK LIVES MATTER" CHANTS RING OUT
Mothers Of The Movement Endorse Hillary Clinton
9 hours ago
THE DETAILS
A coalition of mothers whose children lost their lives in high profile cases across the country, known as the Mothers Of The Movement, were greeted with deafening chants of "Black Lives Matter" before telling their stories. The mothers of Sandra Bland, Jordan Davis, and Trayvon Martin spoke for the group, soliciting both tears and applause from the crowd. "Hillary Clinton has the compassion and understanding to comfort a grieving mother," said Sybrina Fulton, the mother of Trayvon Martin. "And that's why, in the memory of our children, we are imploring you — all of you — to vote this election day."
SOUTH DAKOTA GIVES HER CLINCHING DELEGATES
Clinton Officially Democratic Nominee for President
11 hours ago
THE DETAILS
With the South Dakota delegation announcing its delegate count, Hillary Rodham Clinton is officially the Democratic nominee for president, surpassing the 2383 delegates needed to clinch the nomination. Clinton is expected to speak at the convention on Thursday night and officially accept the nomination.
THE QUESTION
How Many People Protested in Philly Yesterday?
15 hours ago
THE ANSWER
About 5,500, according to official estimates. "The Monday figures marked a large increase from the protests at the Republican National Convention in Cleveland, where even the largest protests only drew a couple of hundred demonstrators. But it's a far cry from the 35,000 to 50,000 that Philadelphia city officials initially expected."
NO BATTLEGROUND STATES LEAN TRUMP
NY Times' Upshot Gives Clinton 68% Chance to Win
15 hours ago
THE LATEST
Only a day after FiveThirtyEight's Now Cast gave Donald Trump a 57% chance of winning, the New York Times' Upshot fires back with its own analysis that shows Hillary Clinton with a 68% chance to be the next president. Its model "calculates win probabilities for each state," which incorporate recent polls plus "a state's past election results and national polling." Notably, all of the battleground states that "vote like the country as a whole" either lean toward Clinton or are toss-ups. None lean toward Trump.