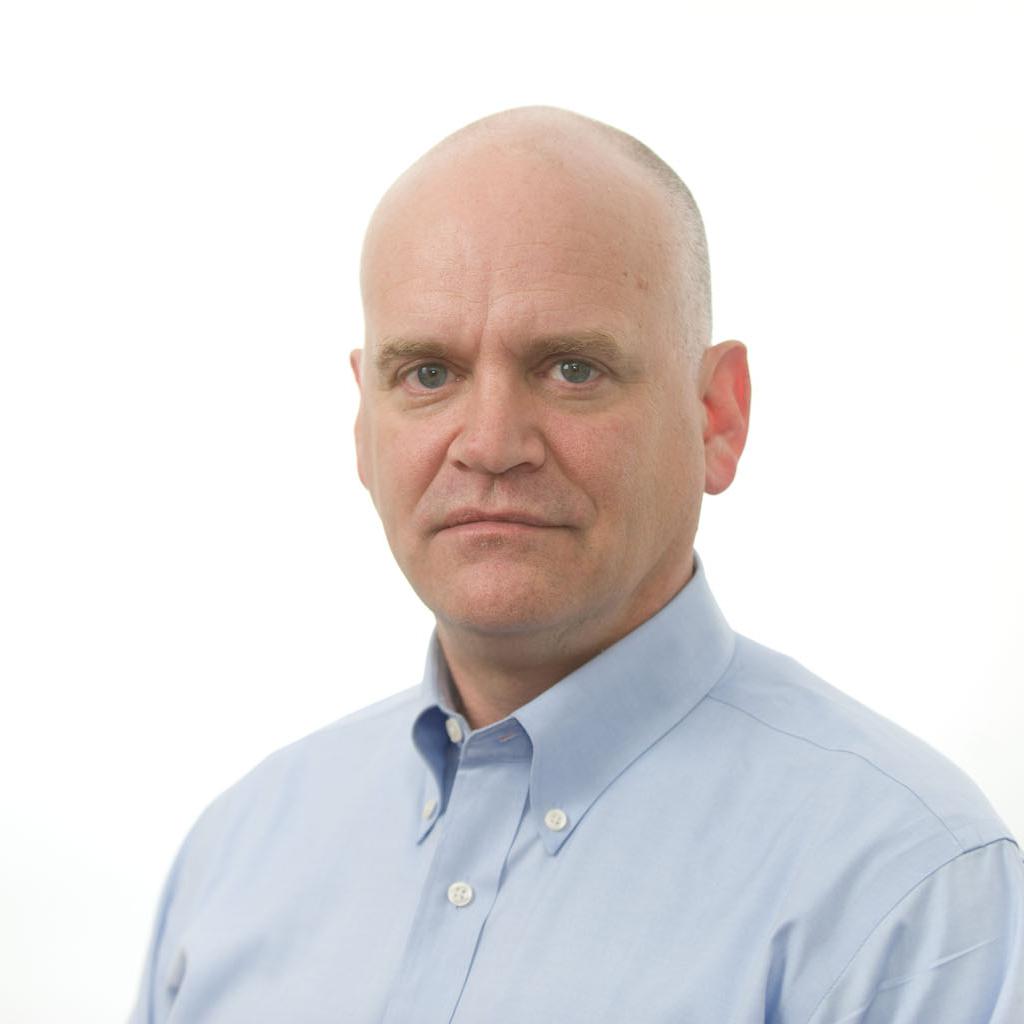 "It's a struggle with no her­oes," de­clared The As­so­ci­ated Press in re­port­ing its poll on Amer­ic­ans' at­ti­tudes to­ward the par­tial gov­ern­ment shut­down. The coun­try is hold­ing Re­pub­lic­ans primar­ily re­spons­ible, the AP-GfK sur­vey shows, "but the situ­ation is flu­id nine days in­to the shut­down and there's plenty of dis­dain to go around."
In oth­er words, it is a pox on both houses.
Par­tis­ans des­pise pox-on-both-houses stor­ies. On the right and left, from the White House to the House speak­er's of­fice, politi­cians spend their time, en­ergy, and cred­ib­il­ity on nar­row-minded quests to de­fend their in­fal­lib­il­ity. One way they do it is to ac­cuse journ­al­ists of "false equi­val­ence."
A false equi­val­ence is to de­scribe a situ­ation as hav­ing lo­gic­al and ap­par­ent equi­val­ence when in fact there is none. For ex­ample, I be­lieve it would be false equi­val­ence to say Re­pub­lic­ans and Demo­crats are equally to blame for the gov­ern­ment shut­down and the pos­sib­il­ity of a debt de­fault. Re­pub­lic­ans en­gin­eered the shut­down to protest a three-year-old health care law, know­ing their de­fund-or-delay de­mands were un­at­tain­able. False equi­val­ence is a form of in­tel­lec­tu­al lazi­ness.
There is no false equi­val­ence in the AP story or the pub­lic at­ti­tudes it re­flects — 62 per­cent blame Re­pub­lic­ans for the show­down. About half said Obama or Demo­crats in Con­gress bear much re­spons­ib­il­ity. Noth­ing equal about it.
At the same time, voters don't ab­solve the Demo­crat­ic ma­jor­ity in the Sen­ate or Pres­id­ent Obama him­self. Only 37 per­cent ap­prove of the way the pres­id­ent is hand­ling his job, an an­em­ic num­ber. Demo­crat­ic Ma­jor­ity Lead­er Harry Re­id has a fa­vor­ab­il­ity rat­ing of just 18 per­cent, the same as House Speak­er John Boehner. The pres­id­ent was un­able or un­will­ing to gain GOP sup­port for Obama­care in 2010, he failed over the last three years to sell the pub­lic on the law's many mer­its, and his peev­ish rhet­or­ic this month has at times been less than pres­id­en­tial. In oth­er words, Obama isn't per­fect.
"Some­body needs to jerk those guys to­geth­er and get a solu­tion, in­stead of just say­ing 'no,'" in­de­pend­ent voter Martha Blair told AP. "It's just so frus­trat­ing."
When I tweeted this story with a pox-on-all-houses teas­er, the re­sponse was pre­dict­able. Lib­er­al par­tis­ans clutched their cliché. False equi­val­ence! A typ­ic­al re­sponse (from a reg­u­lar and thought­ful lib­er­al read­er):
"@jack­thec­at11: @AP Way to find a poll that looks bad for Obama to bal­ance GOP's cata­stroph­ic drop. You're pretty dug in on this false equiv."
That is wrong. The story and poll as­sess blame un­equally, which is the ex­act op­pos­ite of false equi­val­ence. What the poll re­flects is the abil­ity of voters to look bey­ond na­ked ideo­logy and de­mand bet­ter of their lead­ers "" to hold them ac­count­able fairly, if not equally, re­gard­less of party or slice of blame. As I wrote the day be­fore the shut­down began, both parties are in danger of los­ing the fu­ture if they aren't ac­count­able today.
Some­where along the line, par­tis­ans star­ted con­flat­ing false equi­val­ence with any thought that chal­lenges their ri­gid, ab­so­lut­ist points of view. In polit­ics and in every­day life, rarely are both sides equally wrong. Rarer still is one side 100 per­cent right. In this era of zero-sum gain polit­ics, the lo­gic­al fal­lacy more pro­nounced than false equi­val­ence is false pur­ity. It is in­tel­lec­tu­ally dis­hon­est.
What We're Following See More »
"CLINTON MUST BECOME THE NEXT PRESIDENT"
Bernie Sanders Seeks to Unite the Party
3 hours ago
THE DETAILS
Instead of his usual stump speech, Bernie Sanders tonight threw his support behind Hillary Clinton, providing a clear contrast between Clinton and GOP nominee Donald Trump on the many issues he used to discuss in his campaign stump speeches. Sanders spoke glowingly about the presumptive Democratic nominee, lauding her work as first lady and as a strong advocate for women and the poor. "We need leadership in this country which will improve the lives of working families, the children, the elderly, the sick and the poor," he said. "Hillary Clinton will make a great president, and I am proud to stand with her tonight."
"MUST NEVER BE PRESIDENT"
Elizabeth Warren Goes After Donald Trump
4 hours ago
THE DETAILS
In a stark contrast from Michelle Obama's uplifting speech, Massachusetts Senator Elizabeth Warren spoke about the rigged system plaguing Americans before launching into a full-throated rebuke of GOP nominee Donald Trump. Trump is "a man who has never sacrificed anything for anyone," she claimed, before saying he "must never be president of the United States." She called him divisive and selfish, and said the American people won't accept his "hate-filled America." In addition to Trump, Warren went after the Republican Party as a whole. "To Republicans in Congress who said no, this November the American people are coming for you," she said.
FLOTUS OFFERS STRONG ENDORSEMENT OF CLINTON
Michelle Obama: "I Trust" Hillary Clinton
4 hours ago
THE DETAILS
"In this election, and every election, it's about who will have the power to shape our children for the next four or eight years of their lives," Michelle Obama said. "There is only one person who I trust with that responsibility … and that is our friend Hillary Clinton." In a personal and emotional speech, Michelle Obama spoke about the effect that angry oppositional rhetoric had on her children and how she chose to raise them. "When they go low, we go high," Obama said she told her children about dealing with bullies. Obama stayed mostly positive, but still offered a firm rebuke of Donald Trump, despite never once uttering his name. "The issues a president faces cannot be boiled down to 140 characters," she said.
SANDERS BACKER CONFRONTS STUBBORN SANDERS SUPPORTERS
Sarah Silverman to Bernie or Bust: "You're Being Ridiculous"
5 hours ago
THE DETAILS
Many Bernie Sanders delegates have spent much of the first day of the Democratic National Convention resisting unity, booing at mentions of Hillary Clinton and often chanting "Bernie! Bernie!" Well, one of the most outspoken Bernie Sanders supporters just told them to take a seat. "To the Bernie-or-bust people: You're being ridiculous," said comedian Sarah Silverman in a brief appearance at the Convention, minutes after saying that she would proudly support Hillary Clinton for president.
'INEXCUSABLE REMARKS'
DNC Formally Apologizes to Bernie Sanders
10 hours ago
THE LATEST
The Democratic National Committee issued a formal apology to Bernie Sanders today, after leaked emails showed staffers trying to sabotage his presidential bid. "On behalf of everyone at the DNC, we want to offer a deep and sincere apology to Senator Sanders, his supporters, and the entire Democratic Party for the inexcusable remarks made over email," DNC officials said in the statement. "These comments do not reflect the values of the DNC or our steadfast commitment to neutrality during the nominating process. The DNC does not—and will not—tolerate disrespectful language exhibited toward our candidates."