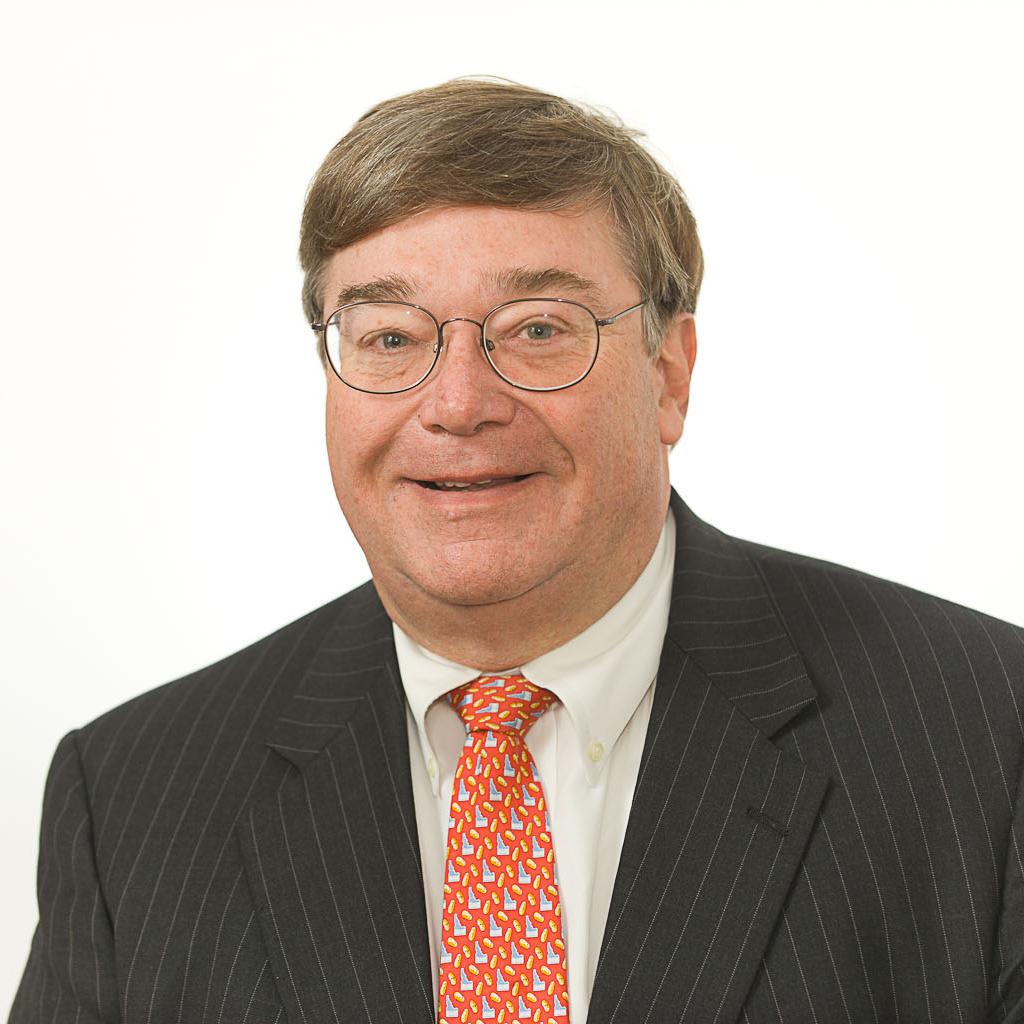 Google is a pretty amaz­ing thing. The oth­er day I was think­ing about the gov­ern­ment-shut­down mess and how it might be re­solved, des­pite the ele­ment in the Re­pub­lic­an Party, and spe­cific­ally on Cap­it­ol Hill, that re­mains com­mit­ted to ex­tend­ing the shut­down as a reas­on­able tac­tic in the war on big gov­ern­ment. Most oth­er Re­pub­lic­ans, deep down, have real mis­giv­ings about all this, and know it's not the way to settle dis­putes. Sure, mem­bers of this second group view the Af­ford­able Care Act as hor­rif­ic policy with the po­ten­tial to dam­age the eco­nomy and cost jobs, but they don't see shut­ter­ing the gov­ern­ment or re­fus­ing to raise the debt ceil­ing as a reas­on­able strategy. These Re­pub­lic­ans are backed in­to a corner, though. If their party's base per­ceives them as cav­ing in to Pres­id­ent Obama's de­mands, they are sure to be ac­cused of lack­ing prin­ciple and ca­pit­u­lat­ing to a pres­id­ent whom some see as just short of the dev­il. They would likely face a con­ser­vat­ive chal­lenge in their next elec­tion.
At the same time, too many Demo­crats seem to be en­joy­ing this de­bacle, ap­pear­ing to view the fight as a ter­rif­ic polit­ic­al op­por­tun­ity to in­flict some real dam­age on the Re­pub­lic­an Party. It cer­tainly looks as if Sen­ate Ma­jor­ity Lead­er Harry Re­id, a box­er in his early years, thinks he has his foot on the throat of House Speak­er John Boehner and the GOP and is not in­ter­ested in tak­ing it off. Stor­ies that Re­id in­sisted on keep­ing Vice Pres­id­ent Joe Biden away from key meet­ings re­in­force this view; the ma­jor­ity lead­er ap­par­ently sees Biden as too will­ing to cut a deal and forge a com­prom­ise.
Right or wrong, this is how I was see­ing things, and I began won­der­ing how a skilled ne­go­ti­at­or might deal with such an im­passe. When I was young, whenev­er I would ask a com­plic­ated ques­tion, my mom or dad would al­ways tell me to "look it up in the en­cyc­lo­pe­dia." So I turned to its mod­ern-day equi­val­ent, Google, typ­ing in "Gov­ern­ment shut­down ex­pert ne­go­ti­ation." The very first art­icle that popped up was a fant­ast­ic Oct. 3 column by Jena Mc­Gregor, in her Wash­ing­ton­Post.com fea­ture On Lead­er­ship. Mc­Gregor, a former ed­it­or at Bloomberg Busi­nes­s­week, quoted five con­flict-res­ol­u­tion ex­perts, start­ing with Wil­li­am Ury, cofounder of Har­vard Law School's Pro­gram on Ne­go­ti­ation, who has been in­volved in dis­putes ran­ging from cor­por­ate mer­gers and coal-min­ing strikes to eth­nic wars abroad. Ury, the coau­thor of the book Get­ting to Yes, says, "There is a power struggle go­ing on," and adds, "The ques­tion is, how is this power struggle go­ing to be re­solved?"
The ex­perts, in Mc­Gregor's words, made three ma­jor points: "This is likely to get worse be­fore it gets bet­ter. The pres­id­ent might choose not to ne­go­ti­ate on his core prin­ciples, but he'll still have to find a way to let Re­pub­lic­ans save face. And even if you're deal­ing with host­age-takers, there's still room to talk."
It was the second point that really res­on­ated with me. If your in­tent is to decim­ate your op­pos­i­tion and win at all costs, that's one thing. But if your in­ten­tion is to re­solve a con­flict that has enorm­ous con­sequences for our na­tion­al eco­nomy and fin­ances, you have to give your op­pos­i­tion a place to land, a way to settle and save face.
Mc­Gregor makes an im­port­ant point: "Right now, however bad the shut­down may be for many people, neither Demo­crat­ic [nor] Re­pub­lic­an lead­ers yet feel im­me­di­ate pain from the fal­lout. Demo­crats know the polls show that Re­pub­lic­ans are get­ting hit worse by the gov­ern­ment's clos­ure. And Re­pub­lic­ans aren't yet get­ting heat from con­stitu­ents for their hard-line po­s­i­tions. But at some point, a show­down — or worse, the po­ten­tial of a dis­astrous de­fault — could be­come so pain­ful that it drives people to the ne­go­ti­ation table." 
The dis­clos­ures earli­er this week that fam­il­ies of mil­it­ary per­son­nel killed in Afgh­anistan might not be get­ting the im­me­di­ate death be­ne­fits owed to them, in­clud­ing money for fu­ner­al ex­penses, could help spark the ne­ces­sary cit­izen out­rage.
One of the things that helped pre­cip­it­ate the show­down is that many Demo­crats re­fuse to ac­know­ledge that the enorm­ous and hugely com­plic­ated health care law ac­tu­ally might have prob­lems that need to be le­gis­lat­ively ad­dressed. One Demo­crat­ic House mem­ber told me a couple of months ago that Minor­ity Lead­er Nancy Pelosi had made it very clear to her mem­bers that she did not want to hear any talk of crack­ing open the Af­ford­able Care Act to ad­dress some of its short­com­ings. Polls have con­sist­ently shown that while some Amer­ic­ans stead­fastly want Obama­care re­pealed and oth­ers want to keep it ex­actly the way it is, a plur­al­ity want to see it — choose a word — re­paired, fixed, or mod­i­fied. Yet few on Cap­it­ol Hill, on either side, seem will­ing to ut­ter those words.
Mc­Gregor turned to Robert Mnook­in, the dir­ect­or of the Har­vard Ne­go­ti­ation Re­search Pro­ject and au­thor of Bar­gain­ing With the Dev­il: When to Ne­go­ti­ate and When to Fight. Mnook­in goes straight to this point: "The ob­vi­ous deal, if I were to make a pre­dic­tion, is for there to be a clean budget and a clean ex­ten­sion done sim­ul­tan­eously with an agree­ment that there's go­ing to be some bi­par­tis­an ap­proach to im­prov­ing the health care law." But he then asks, "How can Obama cred­ibly com­mit to be­ing flex­ible to con­sid­er­ing changes? It's clear he's not go­ing to make changes that are go­ing to gut it."
Some­how, though, Obama and con­gres­sion­al Demo­crats have to give Re­pub­lic­ans, at least the ones who want to re­solve this — and I would put Boehner in that cat­egory, re­gard­less of what he has said in re­cent days — a place to land, some way to get to yes.
What We're Following See More »
BACKING OUT ON BERNIE
Trump Won't Debate Sanders After All
3 days ago
THE LATEST
Trump, in a statement: "Based on the fact that the Democratic nominating process is totally rigged and Crooked Hillary Clinton and Deborah Wasserman Schultz will not allow Bernie Sanders to win, and now that I am the presumptive Republican nominee, it seems inappropriate that I would debate the second place finisher. ... I will wait to debate the first place finisher in the Democratic Party, probably Crooked Hillary Clinton, or whoever it may be."
AKNOWLEDGING THE INEVITABLE
UAW: Time to Unite Behind Hillary
4 days ago
THE DETAILS
"It's about time for unity," said UAW President Dennis Williams. "We're endorsing Hillary Clinton. She's gotten 3 million more votes than Bernie, a million more votes than Donald Trump. She's our nominee." He called Sanders "a great friend of the UAW" while saying Trump "does not support the economic security of UAW families." Some 28 percent of UAW members indicated their support for Trump in an internal survey.
AP KEEPING COUNT
Trump Clinches Enough Delegates for the Nomination
4 days ago
THE LATEST
"Donald Trump on Thursday reached the number of delegates needed to clinch the Republican nomination for president, completing an unlikely rise that has upended the political landscape and sets the stage for a bitter fall campaign. Trump was put over the top in the Associated Press delegate count by a small number of the party's unbound delegates who told the AP they would support him at the convention."
TRUMP FLOATED IDEA ON JIMMY KIMMEL'S SHOW
Trump/Sanders Debate Before California Primary?
4 days ago
CAMPAIGNS INJECTED NEW AD MONEY
California: It's Not Over Yet
4 days ago
THE LATEST
"Clinton and Bernie Sanders "are now devoting additional money to television advertising. A day after Sanders announced a new ad buy of less than $2 million in the state, Clinton announced her own television campaign. Ads featuring actor Morgan Freeman as well as labor leader and civil rights activist Dolores Huerta will air beginning on Fridayin Fresno, Sacramento, and Los Angeles media markets. Some ads will also target Latino voters and Asian American voters. The total value of the buy is about six figures according to the Clinton campaign." Meanwhile, a new poll shows Sanders within the margin of error, trailing Clinton 44%-46%.