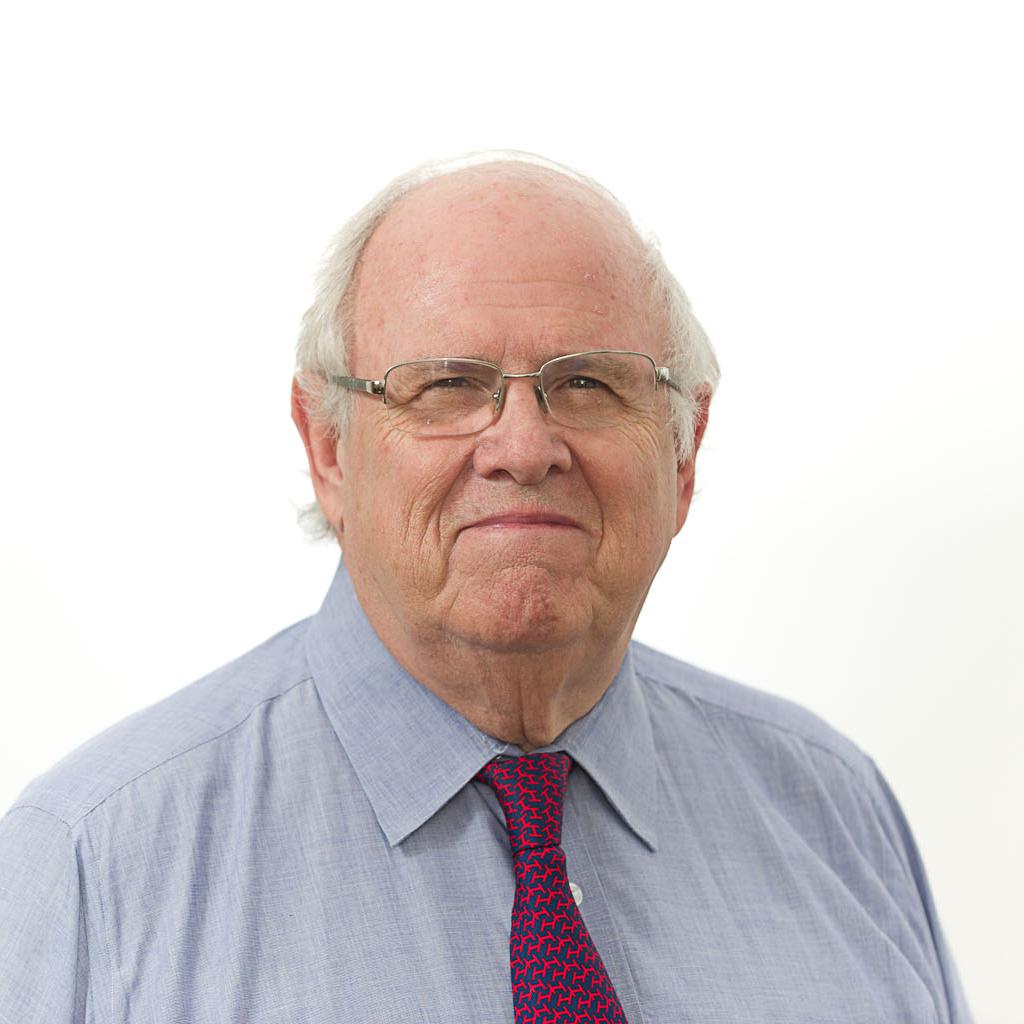 Oct. 11, 2013, 11:31 a.m.
George W. Bush's re­cent heart prob­lems were far more dan­ger­ous than gen­er­ally be­lieved — po­ten­tially life-threat­en­ing, in fact.
Sources fa­mil­i­ar with the former pres­id­ent's med­ic­al situ­ation told Na­tion­al Journ­al that a ma­jor block­age in a coron­ary artery dis­covered dur­ing Bush's an­nu­al phys­ic­al ex­am in Au­gust had al­most com­pletely shut off blood flow to one of his heart cham­bers.
"He was more than 95% oc­cluded," an au­thor­it­at­ive source said. "With a block­age like that in a main artery you're sup­posed to die. He was pretty lucky they caught it."
Dr. Jonath­an Rein­er, an in­ter­ven­tion­al car­di­olo­gist at George Wash­ing­ton Uni­versity who has treated former Vice Pres­id­ent Dick Cheney but was not in­volved in Bush's care, noted that a block­age of that mag­nitude wouldn't ne­ces­sar­ily be fatal in all pa­tients but is a very ser­i­ous situ­ation re­quir­ing prompt treat­ment.
"Every case is dif­fer­ent," Rein­ert said. "It de­pends on sev­er­al factors, in­clud­ing how quickly a block­age has de­veloped. But it's a very im­port­ant ves­sel. If you oc­clude that par­tic­u­lar artery it can kill you."
A prom­in­ent in­tern­ist who asked not to be iden­ti­fied ad­ded that Bush's block­age, if un­dia­gnosed, would al­most cer­tainly have risked "a grave car­di­ac event."
Even with a 95 per­cent block­age, Rein­er said, blood will still be flow­ing through the im­paired artery, but the heart muscle must work harder, par­tic­u­larly dur­ing vig­or­ous activ­ity. The ad­ded strain when blood flow is di­min­ished can lead to ser­i­ous car­di­ac com­plic­a­tions, in­clud­ing a heart at­tack.
The 43rd pres­id­ent has ex­er­cised reg­u­larly for years and is gen­er­ally be­lieved to be in ex­cel­lent health. Nev­er­the­less, a stress test that's stand­ard with all phys­ic­als at the renowned Cooper Clin­ic in Dal­las turned up wor­ri­some changes to Bush's elec­tro­car­di­o­gram read­ings. His phys­i­cians quickly ordered up a CT an­giogram that re­vealed the mag­nitude of the block­age and promp­ted them to re­com­mend in­sert­ing a stent to open the artery. That pro­ced­ure was done the next morn­ing at Texas Health Pres­by­teri­an Hos­pit­al without com­plic­a­tion. Bush spent the night at the hos­pit­al for ob­ser­va­tion and is re­por­ted to be re­cov­er­ing nor­mally.
At the time some phys­i­cians wondered wheth­er the stent was med­ic­al overkill, giv­en that Bush has no known fam­ily his­tory of heart dis­ease and is in good shape. Mul­tiple sources know­ledge­able about Bush's con­di­tion, however, said there's no ques­tion the treat­ment was med­ic­ally ne­ces­sary.
A spokes­man for the Cooper Clin­ic de­clined to dis­cuss any as­pects of Bush's care, cit­ing pa­tient pri­vacy. Bush spokes­man Freddy Ford also de­clined com­ment.
By all ap­pear­ances, the ex-pres­id­ent has bounced back smartly from his health scare. He's been cleared to travel, at­tend­ing the Pres­id­ent's Cup golf matches in Ohio last week­end. He's also re­turned to play­ing golf and rid­ing moun­tain bikes, but doc­tors have put lim­its on his nor­mally-man­ic speeds and the dur­a­tion of his workouts.
"He's back on the bike — easy, not hard," a friend said. "But he's feel­ing ter­rif­ic and do­ing fine."
What We're Following See More »
FRENCH IS A LAWYER, VETERAN
Kristol Recruiting National Review's David French for Third-Party Run
10 hours ago
THE LATEST
"Two Republicans intimately familiar with Bill Kristol's efforts to recruit an independent presidential candidate to challenge Donald Trump and Hillary Clinton have told Bloomberg Politics that the person Kristol has in mind is David French -- whose name the editor of the Weekly Standard floated in the current issue of the magazine.
French is a veteran of Operation Iraqi Freedom. According to the website of National Review, where French is a staff writer, he is a constitutional lawyer, a recipient of the Bronze Star, and an author of several books who lives in Columbia, Tenn., with his wife Nancy and three children."
CALIFORNIA VOTES IN A WEEK
Jerry Brown Backs Clinton
11 hours ago
THE LATEST
California Gov. Jerry Brown endorsed Hillary Clinton today, calling her "the only path forward to win the presidency and stop the dangerous candidacy of Donald Trump." While praising Sen. Bernie Sanders' campaign, Brown said "Clinton's lead is insurmountable and Democrats have shown – by millions of votes – that they want her as their nominee. ... This is no time for Democrats to keep fighting each other. The general election has already begun."
GLASS CEILING STILL HARD TO CRACK
Clinton Says Voters Still Hung Up on Gender
15 hours ago
THE LATEST
In a New York Magazine profile, Hillary Clinton said she still encounters misogyny at her own events: "'I really admire you, I really like you, I just don't know if I can vote for a woman to be president.' I mean, they come to my events and then they say that to me."
BACKING OUT ON BERNIE
Trump Won't Debate Sanders After All
4 days ago
THE LATEST
Trump, in a statement: "Based on the fact that the Democratic nominating process is totally rigged and Crooked Hillary Clinton and Deborah Wasserman Schultz will not allow Bernie Sanders to win, and now that I am the presumptive Republican nominee, it seems inappropriate that I would debate the second place finisher. ... I will wait to debate the first place finisher in the Democratic Party, probably Crooked Hillary Clinton, or whoever it may be."