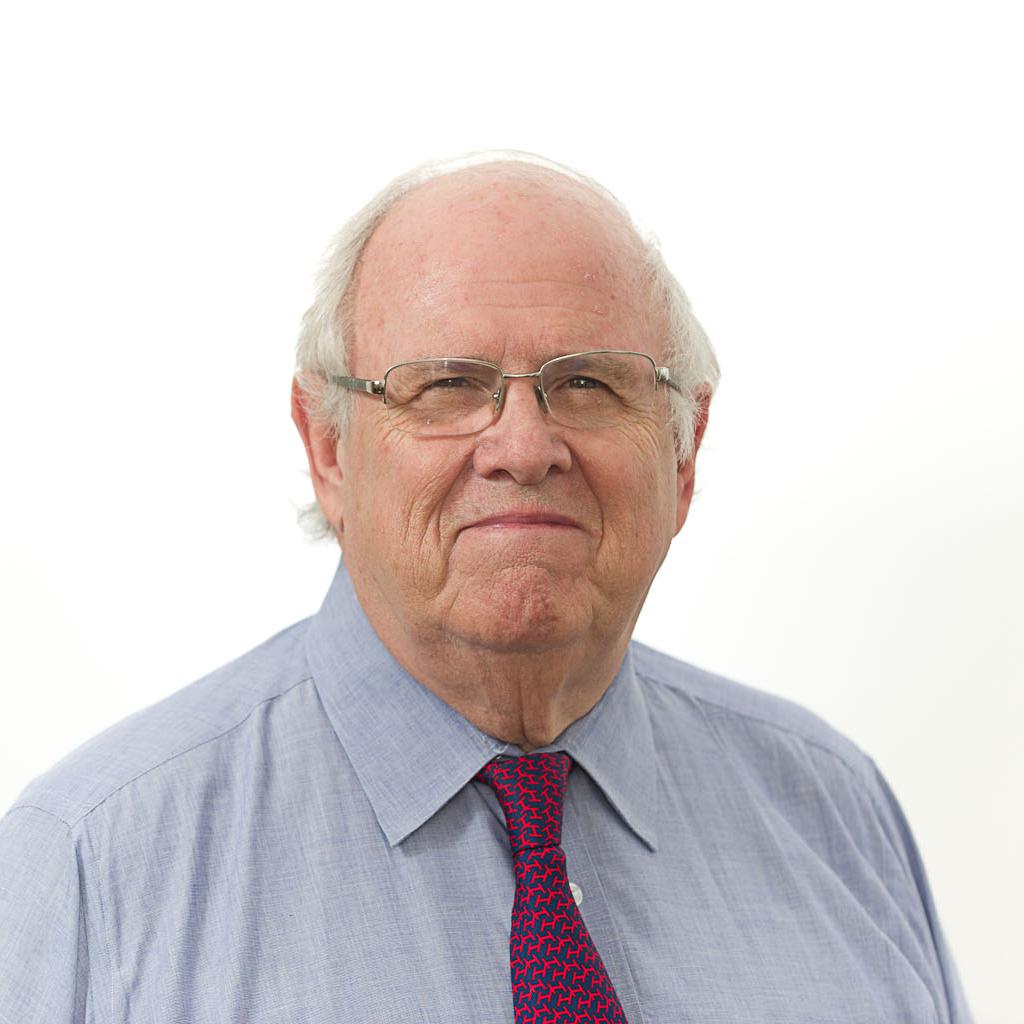 Oct. 11, 2013, 11:31 a.m.
George W. Bush's re­cent heart prob­lems were far more dan­ger­ous than gen­er­ally be­lieved — po­ten­tially life-threat­en­ing, in fact.
Sources fa­mil­i­ar with the former pres­id­ent's med­ic­al situ­ation told Na­tion­al Journ­al that a ma­jor block­age in a coron­ary artery dis­covered dur­ing Bush's an­nu­al phys­ic­al ex­am in Au­gust had al­most com­pletely shut off blood flow to one of his heart cham­bers.
"He was more than 95% oc­cluded," an au­thor­it­at­ive source said. "With a block­age like that in a main artery you're sup­posed to die. He was pretty lucky they caught it."
Dr. Jonath­an Rein­er, an in­ter­ven­tion­al car­di­olo­gist at George Wash­ing­ton Uni­versity who has treated former Vice Pres­id­ent Dick Cheney but was not in­volved in Bush's care, noted that a block­age of that mag­nitude wouldn't ne­ces­sar­ily be fatal in all pa­tients but is a very ser­i­ous situ­ation re­quir­ing prompt treat­ment.
"Every case is dif­fer­ent," Rein­ert said. "It de­pends on sev­er­al factors, in­clud­ing how quickly a block­age has de­veloped. But it's a very im­port­ant ves­sel. If you oc­clude that par­tic­u­lar artery it can kill you."
A prom­in­ent in­tern­ist who asked not to be iden­ti­fied ad­ded that Bush's block­age, if un­dia­gnosed, would al­most cer­tainly have risked "a grave car­di­ac event."
Even with a 95 per­cent block­age, Rein­er said, blood will still be flow­ing through the im­paired artery, but the heart muscle must work harder, par­tic­u­larly dur­ing vig­or­ous activ­ity. The ad­ded strain when blood flow is di­min­ished can lead to ser­i­ous car­di­ac com­plic­a­tions, in­clud­ing a heart at­tack.
The 43rd pres­id­ent has ex­er­cised reg­u­larly for years and is gen­er­ally be­lieved to be in ex­cel­lent health. Nev­er­the­less, a stress test that's stand­ard with all phys­ic­als at the renowned Cooper Clin­ic in Dal­las turned up wor­ri­some changes to Bush's elec­tro­car­di­o­gram read­ings. His phys­i­cians quickly ordered up a CT an­giogram that re­vealed the mag­nitude of the block­age and promp­ted them to re­com­mend in­sert­ing a stent to open the artery. That pro­ced­ure was done the next morn­ing at Texas Health Pres­by­teri­an Hos­pit­al without com­plic­a­tion. Bush spent the night at the hos­pit­al for ob­ser­va­tion and is re­por­ted to be re­cov­er­ing nor­mally.
At the time some phys­i­cians wondered wheth­er the stent was med­ic­al overkill, giv­en that Bush has no known fam­ily his­tory of heart dis­ease and is in good shape. Mul­tiple sources know­ledge­able about Bush's con­di­tion, however, said there's no ques­tion the treat­ment was med­ic­ally ne­ces­sary.
A spokes­man for the Cooper Clin­ic de­clined to dis­cuss any as­pects of Bush's care, cit­ing pa­tient pri­vacy. Bush spokes­man Freddy Ford also de­clined com­ment.
By all ap­pear­ances, the ex-pres­id­ent has bounced back smartly from his health scare. He's been cleared to travel, at­tend­ing the Pres­id­ent's Cup golf matches in Ohio last week­end. He's also re­turned to play­ing golf and rid­ing moun­tain bikes, but doc­tors have put lim­its on his nor­mally-man­ic speeds and the dur­a­tion of his workouts.
"He's back on the bike — easy, not hard," a friend said. "But he's feel­ing ter­rif­ic and do­ing fine."
What We're Following See More »
SHE'LL HAVE A ROLE WITH CLINTON CAMP
Wasserman Schultz to Resign at Week's End
3 hours ago
THE LATEST
"After hours of private talks," Debbie Wasserman Schultz agreed to step down as chair of the Democratic National Committee after the convention ends. In the wake of the convention intrigue, Hillary Clinton announced she's making Wasserman Schultz "the honorary chair of her campaign's 50-state program."
MARCIA FUDGE TO PRESIDE
Wasserman Schultz Stripped of Convention Duties
11 hours ago
THE DETAILS
Democratic National Committee Chairwoman Debbie Wasserman Schultz "will not have a major speaking role or preside over daily convention proceedings this week," and is under increasing pressure to resign. The DNC Rules Committee on Saturday named Ohio Democratic Rep. Marcia Fudge as "permanent chair of the convention." At issue: internal DNC emails leaked by Wikileaks that show how "the DNC favored Clinton during the primary and tried to take down Bernie Sanders by questioning his religion."
EARLY BUMP FOR TRUMP?
New Round of Polls Show a Tight Race
2 days ago
THE LATEST
A Rasmussen Reports poll shows Donald Trump ahead of Hillary Clinton, 43%-42%, the fourth week in a row he's led the poll (one of the few poll in which he's led consistently of late).
A Reuters/Ipsos survey shows Clinton leading 40%-36%. In a four-way race, she maintains her four-point lead, 39%-35%, with Gary Johnson and Jill Stein pulling 7% and 3%, respectively.
And the LA Times/USC daily tracking poll shows a dead heat, with Trump ahead by about half a percentage point.
BELLWETHER?
Candidates Deadlocked in Ohio
3 days ago
17-POINT EDGE AMONG MILLENNIALS
Clinton Dominates Among Younger Voters
3 days ago
THE DETAILS
In an election between two candidates around 70 years of age, millennials strongly prefer one over the other. Hillary Clinton has a 47%-30% edge among votes 18 to 29. She also leads 46%-36% among voters aged 30 to 44.