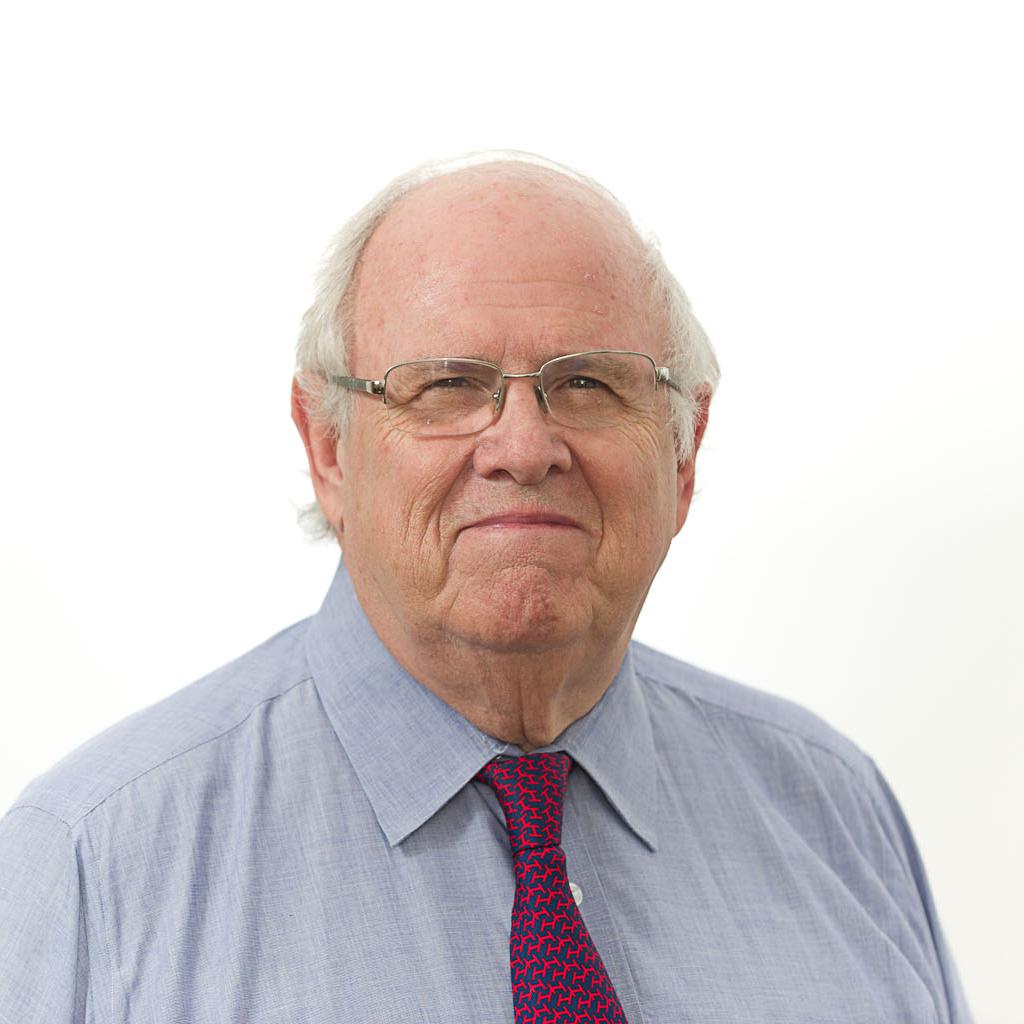 Oct. 11, 2013, 11:31 a.m.
George W. Bush's re­cent heart prob­lems were far more dan­ger­ous than gen­er­ally be­lieved — po­ten­tially life-threat­en­ing, in fact.
Sources fa­mil­i­ar with the former pres­id­ent's med­ic­al situ­ation told Na­tion­al Journ­al that a ma­jor block­age in a coron­ary artery dis­covered dur­ing Bush's an­nu­al phys­ic­al ex­am in Au­gust had al­most com­pletely shut off blood flow to one of his heart cham­bers.
"He was more than 95% oc­cluded," an au­thor­it­at­ive source said. "With a block­age like that in a main artery you're sup­posed to die. He was pretty lucky they caught it."
Dr. Jonath­an Rein­er, an in­ter­ven­tion­al car­di­olo­gist at George Wash­ing­ton Uni­versity who has treated former Vice Pres­id­ent Dick Cheney but was not in­volved in Bush's care, noted that a block­age of that mag­nitude wouldn't ne­ces­sar­ily be fatal in all pa­tients but is a very ser­i­ous situ­ation re­quir­ing prompt treat­ment.
"Every case is dif­fer­ent," Rein­ert said. "It de­pends on sev­er­al factors, in­clud­ing how quickly a block­age has de­veloped. But it's a very im­port­ant ves­sel. If you oc­clude that par­tic­u­lar artery it can kill you."
A prom­in­ent in­tern­ist who asked not to be iden­ti­fied ad­ded that Bush's block­age, if un­dia­gnosed, would al­most cer­tainly have risked "a grave car­di­ac event."
Even with a 95 per­cent block­age, Rein­er said, blood will still be flow­ing through the im­paired artery, but the heart muscle must work harder, par­tic­u­larly dur­ing vig­or­ous activ­ity. The ad­ded strain when blood flow is di­min­ished can lead to ser­i­ous car­di­ac com­plic­a­tions, in­clud­ing a heart at­tack.
The 43rd pres­id­ent has ex­er­cised reg­u­larly for years and is gen­er­ally be­lieved to be in ex­cel­lent health. Nev­er­the­less, a stress test that's stand­ard with all phys­ic­als at the renowned Cooper Clin­ic in Dal­las turned up wor­ri­some changes to Bush's elec­tro­car­di­o­gram read­ings. His phys­i­cians quickly ordered up a CT an­giogram that re­vealed the mag­nitude of the block­age and promp­ted them to re­com­mend in­sert­ing a stent to open the artery. That pro­ced­ure was done the next morn­ing at Texas Health Pres­by­teri­an Hos­pit­al without com­plic­a­tion. Bush spent the night at the hos­pit­al for ob­ser­va­tion and is re­por­ted to be re­cov­er­ing nor­mally.
At the time some phys­i­cians wondered wheth­er the stent was med­ic­al overkill, giv­en that Bush has no known fam­ily his­tory of heart dis­ease and is in good shape. Mul­tiple sources know­ledge­able about Bush's con­di­tion, however, said there's no ques­tion the treat­ment was med­ic­ally ne­ces­sary.
A spokes­man for the Cooper Clin­ic de­clined to dis­cuss any as­pects of Bush's care, cit­ing pa­tient pri­vacy. Bush spokes­man Freddy Ford also de­clined com­ment.
By all ap­pear­ances, the ex-pres­id­ent has bounced back smartly from his health scare. He's been cleared to travel, at­tend­ing the Pres­id­ent's Cup golf matches in Ohio last week­end. He's also re­turned to play­ing golf and rid­ing moun­tain bikes, but doc­tors have put lim­its on his nor­mally-man­ic speeds and the dur­a­tion of his workouts.
"He's back on the bike — easy, not hard," a friend said. "But he's feel­ing ter­rif­ic and do­ing fine."
What We're Following See More »
GOOGLE SEARCHES SPIKE
Libertarians Getting a Second Look?
9 hours ago
VEEPSTAKES
Trump Floats Gingrich, Kasich as Running Mates
9 hours ago
THE LATEST
Newt Gringrich is actively positioning himself as a possible VP nominee for Donald Trump, according to National Review. After a New York Times piece mentioned him as a possible running mate, he said, "It is an honor to be mentioned. We need a new Contract with America to outline a 100-day plan to take back Washington from the lobbyists, bureaucrats, unions, and leftists. After helping in 1980 with Reagan and 1995 as speaker I know we have to move boldly and decisively before the election results wear off and the establishment starts fighting us. That is my focus." Meanwhile, Trump told CNN he'd be "interested in vetting" John Kasich as well.
NO MORE CUTS
House Dems Push on Puerto Rico, Citing Zika
11 hours ago
THE LATEST
"House Democrats are stepping up pressure on Republicans to advance legislation addressing Puerto Rico's worsening debt crisis by issuing a report arguing that austerity cuts can't be sustained and have made the island more vulnerable to the mosquito-borne Zika virus." Democrats on the House Natural Resources Committee released a report yesterday that argued "further sharp reductions in government spending can't be a part of a legislative solution"—especially with a rainy season boosting the mosquito population and stressing an island health system already struggling to deal with the Zika virus.
USING LOCAL CELLS
Clapper: ISIS Can Stage Attacks in U.S.
11 hours ago
THE DETAILS
"ISIS has the capability to stage a Paris-style attack in the U.S. using local cells to strike in multiple locations and inflict dozens of casualties, according to the Obama administration's top U.S. intelligence official." Director of National Intelligence James Clapper told CNN's Peter Bergen that such a scenario is "something we worry about a lot in the United States, that they could conjure up a raid like they did in Paris or Brussels."