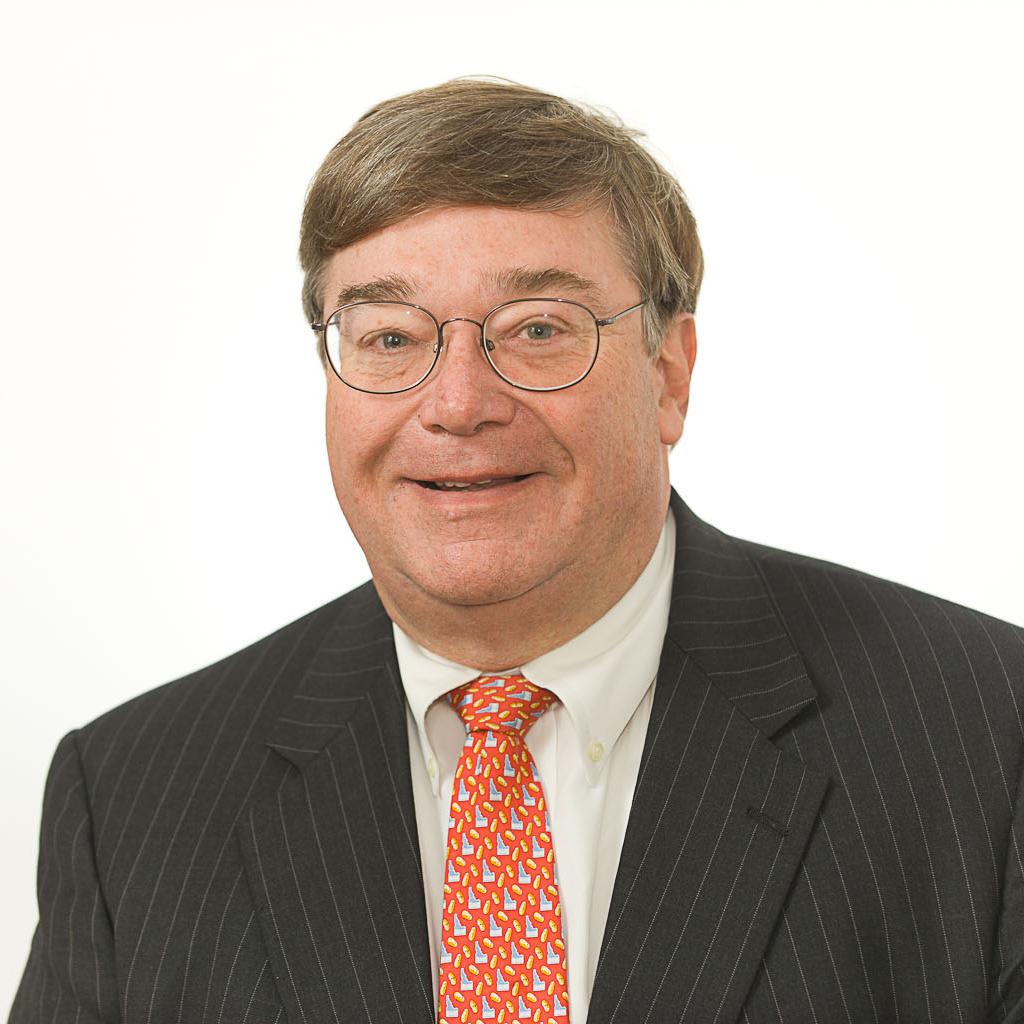 Con­ser­vat­ive icon and Yale gradu­ate Wil­li­am F. Buckley was fond of say­ing, "I'd rather be gov­erned by the first 2,000 names in the Bo­ston tele­phone dir­ect­ory than by the fac­ulty of Har­vard." At this point I would take the first 535 names out of the Cin­cin­nati phone book over the cur­rent Con­gress.
Of course there are some cur­rent mem­bers of the House and Sen­ate, on both sides of the aisle, who would have been a cred­it to any Con­gress, dur­ing any peri­od of Amer­ic­an his­tory, but that list is small and over the last 30 years is get­ting stead­ily smal­ler. In­creas­ingly we are see­ing more mem­bers, in both cham­bers and both parties, lead­er­ship as well as rank and file, who seem to have little sense of cus­toms, tra­di­tions, and re­spons­ib­il­it­ies of the in­sti­tu­tions that they have been giv­en the hon­or or priv­ilege to serve. We are see­ing more and more be­ha­vi­or and tac­tics that truly bring dis­grace on the in­sti­tu­tion. Much of the same can be said about this White House as well.
Hav­ing worked on, around, or cov­er­ing Con­gress for a little over 40 years, I re­mem­ber how Wash­ing­ton once worked. Even through pres­id­en­tial im­peach­ment pro­ceed­ings, con­ten­tious fights over is­sues for­eign and do­mest­ic, the place ac­tu­ally did func­tion. In my judg­ment, the wheels on the con­gres­sion­al bus first star­ted wob­bling dur­ing the 1980s, grow­ing stead­ily worse over three dec­ades. The in­fec­tion ori­gin­ated in the House be­fore be­ing trans­mit­ted to the Sen­ate by the con­stant flow of House mem­bers get­ting elec­ted to the Sen­ate, bring­ing the con­ta­gion over to the oth­er body that pre­vi­ously had been re­l­at­ively civil.
The House, a rep­res­ent­at­ive in­sti­tu­tion based on ma­jor­ity rule, could ac­com­mod­ate a high de­gree of par­tis­an­ship, after a fash­ion, be­cause ma­jor­ity rule means that the minor­ity doesn't mat­ter. Things could of­ten be fairly un­pleas­ant, but the place still worked. The reas­on it could still work, des­pite in­creas­ing par­tis­an­ship, is be­cause it was be­fore the nox­ious so-called Hastert Rule (re­quir­ing a ma­jor­ity of the ma­jor­ity to bring a meas­ure to the floor), which sub­verts the very concept of ma­jor­ity rule in­ten­ded by the Found­ing Fath­ers, for what is, in ef­fect, plur­al­ity rule, with the most ideo­lo­gic­al half of the party in the ma­jor­ity.
But when this par­tis­an­ship ar­rived in the Sen­ate, a body de­signed by our Found­ing Fath­ers to be a very slow and de­lib­er­ate in­sti­tu­tion — the in­ten­tion be­ing that it should be hard and slow to move le­gis­la­tion in the cham­ber — the le­gis­lat­ive pro­cess began to de­teri­or­ate be­cause the rules and tra­di­tions of the body do not lend them­selves to those us­ing "scorched earth" tac­tics. Now, with Sen­ate lead­ers atop their re­spect­ive con­fer­ences who barely speak or dis­guise their con­tempt for the oth­er and the op­pos­i­tion party, this tox­ic com­bin­a­tion of forces renders the in­sti­tu­tion in vir­tu­al col­lapse.
One won­ders what Henry Clay of Ken­tucky, John C. Cal­houn of South Car­o­lina, Daniel Web­ster of Mas­sachu­setts, Robert Taft of Ohio, Robert La Fol­lette of Wis­con­sin, Ar­thur Vanden­berg of Michigan, or Robert Wag­n­er of New York — the sev­en former mem­bers re­cog­nized by Sen­ate res­ol­u­tions in 1957 and 2004 as the greatest sen­at­ors of all time — would make of the body now. Re­la­tion­ships between Con­gress and the White House are al­ways con­ten­tious, par­tic­u­larly dur­ing peri­ods of di­vided gov­ern­ment. But it still worked.
In his just-re­leased book, Tip and the Gip­per: When Polit­ics Worked, Chris Mat­thews goes back and chron­icles the com­plic­ated re­la­tion­ship between the Demo­crat­ic speak­er of the House, Tip O'Neill, and Pres­id­ent Re­agan, six years of battles as con­ten­tious as any, be­fore or since. But each man fun­da­ment­ally re­spec­ted the oth­er as the lead­er of an in­sti­tu­tion. Mat­thews, whose lib­er­al com­ment­ar­ies can re­mind many con­ser­vat­ives of fin­ger­nails on a chalk­board, is a first-rate writer and chron­icler of mod­ern polit­ic­al his­tory, with sev­er­al ter­rif­ic books pre­vi­ously pub­lished. In this case, Mat­thews used his own per­son­al vant­age point as a top aide to O'Neill, but also draws heav­ily, and re­spect­fully, from Re­agan's di­ar­ies, re­col­lec­tions from key mem­bers of the Re­agan team, and from the former first lady, Nancy Re­agan. You close the book feel­ing like you had a pretty good idea of what happened and how the key par­ti­cipants felt and when they felt it. Worth the price of the book alone was the ac­count (page 177) of then-White House Chief of Staff James A. Baker dress­ing down Of­fice of Man­age­ment and Budget Dir­ect­or Dav­id Stock­man after OMB's private ru­min­a­tions about Re­aganom­ics were poin­ted up in a Wil­li­am Greider piece in The At­lantic magazine. Let's just say that the lan­guage used by Baker would nev­er be pub­lished in Na­tion­al Journ­al and would make a sea­man proud.
Mat­thews ends the book with six con­clu­sions that really pen­et­rate the veil cov­er­ing the Re­agan-O'Neill re­la­tion­ship. Par­tic­u­larly strik­ing was Mat­thews's point that both Re­agan and O'Neill had been "brought up to show re­spect for po­s­i­tions of au­thor­ity," that both men "pre­ferred to play by the rules," with O'Neill ac­know­ledging that Re­agan had won the 1980 pres­id­en­tial elec­tion and Re­agan un­der­stand­ing that Demo­crats won the 1982 midterm elec­tion, each giv­ing the oth­er his due with a de­gree of de­fer­ence due to their newly, elec­tion-ac­quired polit­ic­al high ground.
The third con­clu­sion was that "neither ac­ted like a spoiled kid who when he's los­ing yells, 'It's my ball and I am tak­ing it home!' " An­oth­er — with Mat­thews cit­ing a les­son from his ment­or, O'Neill's long­time and highly re­garded coun­sel, Kirk O'Don­nell — was "al­ways be able to talk." Each man sought and ac­quired wise and strong ad­visers, with both be­ne­fit­ting greatly from that. Fi­nally, not­ing that both were aging Ir­ish­men, Mat­thews points out that Re­agan would be the last pres­id­ent O'Neill would serve with and that "Re­agan un­der­stood that this was the only pres­id­ency he was go­ing to get."
There is noth­ing new about di­vided gov­ern­ment; it has been the rule more than the ex­cep­tion for much of mod­ern his­tory. But how it is handled has changed — we aren't see­ing adult be­ha­vi­or from any of the three corners of this House-Sen­ate-White House tri­um­vir­ate. Both teams would be­ne­fit greatly from read­ing Mat­thews's book and think­ing about the les­sons that come from it.
What We're Following See More »
"PROFOUNDLY DANGEROUS"
Clinton Rips Into Trump
9 hours ago
THE DETAILS
Just a day after Donald Trump called her a bigot, Hillary Clinton delivered a scathing speech tying Trump to the KKK and so-called "alt-right." This new frontier of debate between the two candidates has emerged at a time when Trump has been seeking to appeal to minority voters, among whom he has struggled to garner support. Calling him "profoundly dangerous," Clinton didn't hold back on her criticisms of Trump. "He is taking hate groups mainstream and helping a radical fringe take over the Republican Party," Clinton said.
PROCEDURES NOT FOLLOWED
Trump Not on Ballot in Minnesota
14 hours ago
MOB RULE?
Trump on Immigration: 'I Don't Know, You Tell Me'
18 hours ago
THE LATEST
Perhaps Donald Trump can take a plebiscite to solve this whole messy immigration thing. At a Fox News town hall with Sean Hannity last night, Trump essentially admitted he's "stumped," turning to the audience and asking: "Can we go through a process or do you think they have to get out? Tell me, I mean, I don't know, you tell me."
BIG CHANGE FROM WHEN HE SELF-FINANCED
Trump Enriching His Businesses with Donor Money
2 days ago
WHY WE CARE
Donald Trump "nearly quintupled the monthly rent his presidential campaign pays for its headquarters at Trump Tower to $169,758 in July, when he was raising funds from donors, compared with March, when he was self-funding his campaign." A campaign spokesman "said the increased office space was needed to accommodate an anticipated increase in employees," but the campaign's paid staff has actually dipped by about 25 since March. The campaign has also paid his golf courses and restaurants about $260,000 since mid-May.
QUESTIONS OVER IMMIGRATION POLICY
Trump Cancels Rallies
2 days ago
THE LATEST
Donald Trump probably isn't taking seriously John Oliver's suggestion that he quit the race. But he has canceled or rescheduled rallies amid questions over his stance on immigration. Trump rescheduled a speech on the topic that he was set to give later this week. Plus, he's also nixed planned rallies in Oregon and Las Vegas this month.