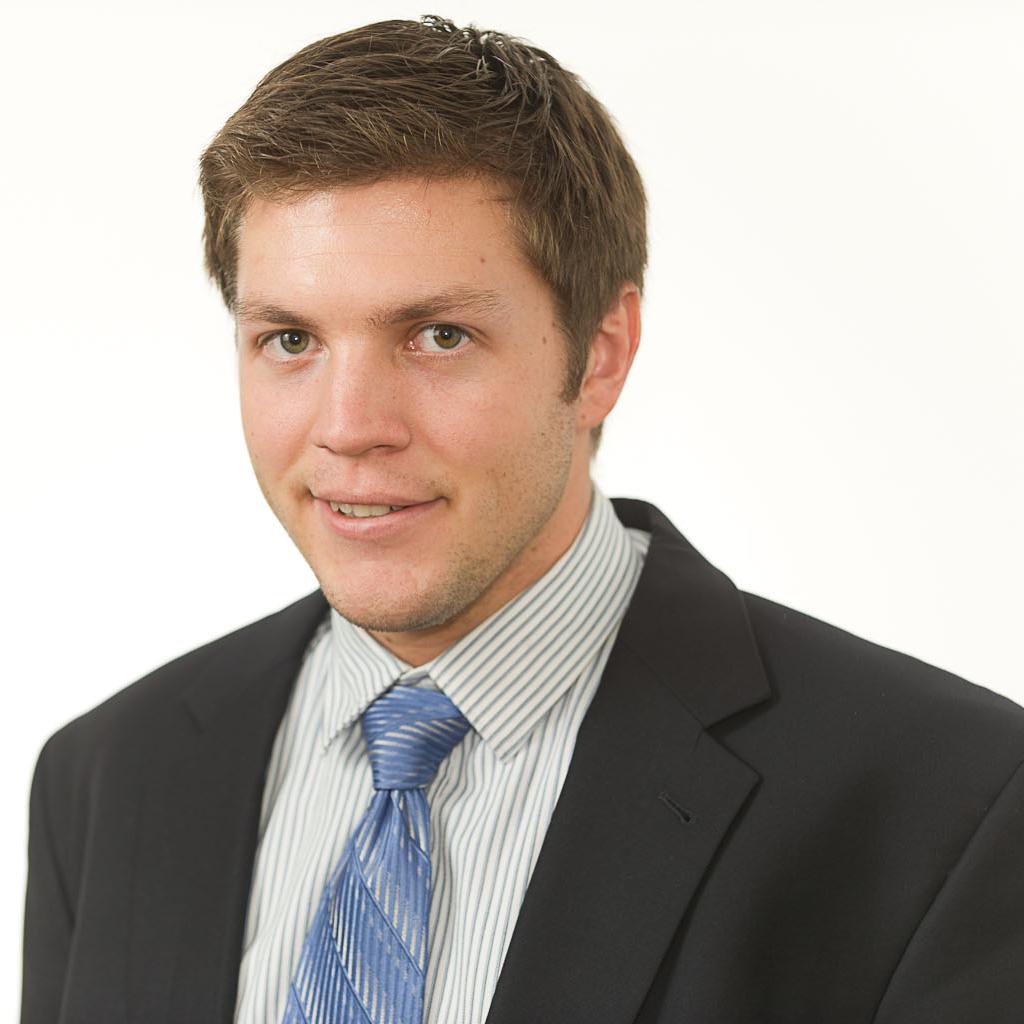 Mem­bers of Con­gress seemed to chan­nel Cold­play Wed­nes­day dur­ing a House hear­ing on the shut­down's ef­fects. "Nobody said it was easy," went the Demo­crat­ic mes­sage. Countered Re­pub­lic­ans: "No one ever said it would be this hard."
At is­sue were pub­lic land clos­ures by the Na­tion­al Park Ser­vice that Re­pub­lic­ans have de­scribed as polit­ic­ally mo­tiv­ated. Even the name of the hear­ing — "As Dif­fi­cult As Pos­sible" — car­ried the GOP mes­sage of un­ne­ces­sary hard­ship caused by NPS de­cisions. The joint hear­ing was con­vened by the Nat­ur­al Re­sources Com­mit­tee and the Over­sight and Gov­ern­ment Re­form Com­mit­tee.
"The Park Ser­vice "¦ [should] nev­er al­low it­self to be sub­jec­ted to polit­ic­al in­flu­ence," said House Over­sight and Gov­ern­ment Re­form Chair­man Dar­rell Issa, R-Cal­if. "Yet it ap­pears today the Park Ser­vice lead­er­ship is no longer liv­ing up to that man­date."
NPS Dir­ect­or Jonath­an Jar­vis had the un­en­vi­able task of re­spond­ing to Issa and oth­ers who de­man­ded an­swers for a host of the agency's spe­cif­ic clos­ures. He de­fen­ded them as ne­ces­sary un­der shut­down pro­ced­ure, de­clin­ing to wade in­to the polit­ic­al blame game over who is re­spons­ible for the shut­down. Per­haps that's be­cause Demo­crats did it for him.
"We're 15 days in­to a gov­ern­ment shut­down, and now Re­pub­lic­ans want to in­vest­ig­ate why the gov­ern­ment is shut down," said Nat­ur­al Re­sources Com­mit­tee rank­ing mem­ber Peter De­Fazio of Ore­gon. Oth­er Demo­crats asked Re­pub­lic­ans what they ex­pec­ted would hap­pen when they shut down the gov­ern­ment, but De­Fazio took it a step fur­ther. "I will demon­strate who's re­spons­ible," he said, hold­ing up a mir­ror to face his GOP col­leagues.
Jar­vis said the Park Ser­vice gave no or­ders, nor re­ceived any from the White House, to make shut­down clos­ures in­ten­tion­ally pain­ful or vis­ible. Much-cri­tiqued clos­ures of monu­ments such as the World War II Me­mori­al were not without reas­on, he said. "There's a lot of talk about open-air me­mori­als that are un­manned," he said. "They are not un­oc­cu­pied. My re­spons­ib­il­ity is to keep them pro­tec­ted 24 hours a day."¦ It pains us to not be able to in­vite the Amer­ic­an pub­lic in­to their na­tion­al parks."
Some Demo­crats poin­ted to the green paint splattered on the Lin­coln Me­mori­al this sum­mer, say­ing such in­cid­ents could es­cal­ate if monu­ments were left open with no NPS rangers to provide se­cur­ity.
That didn't sat­is­fy Re­pub­lic­ans, who said earli­er gov­ern­ment shut­downs did not in­flict such pain­ful con­sequences. Former NPS Deputy Dir­ect­or Denis Galv­in called that se­lect­ive memory. "Yes, Lin­coln and Jef­fer­son were bar­ri­caded," he said. "The much-dis­cussed World War II Me­mori­al did not ex­ist then, but if it had, I think we would have bar­ri­caded it."
Jar­vis also pushed back on news re­ports that quoted a ranger who said NPS em­ploy­ees were in­struc­ted to make clos­ures pain­ful. "I have no idea where that in­form­a­tion came from. That's hearsay," he said. "I'm in com­mu­nic­a­tion with my em­ploy­ees — the ones who are still at work — and they do not be­lieve that."
Keep­ing the parks open, Jar­vis said, would have been a vi­ol­a­tion of the An­ti­de­fi­ciency Act, which pre­vents op­er­a­tions without ap­pro­pri­ated fund­ing. Rep. Rob Bish­op, R-Utah, re­spon­ded that erect­ing bar­ri­cades "cre­ated a new ob­lig­a­tion with no new threat," it­self a vi­ol­a­tion of the act.
Over­sight Com­mit­tee rank­ing mem­ber Eli­jah Cum­mings, D-Md., lamen­ted that ar­gu­ments over the World War II Me­mori­al dis­trac­ted from ser­i­ous shut­down prob­lems, like delayed vet­er­ans' be­ne­fits. Oth­er Demo­crats were more than con­tent to mock the GOP for its out­rage over the park clos­ures. "Blam­ing the Na­tion­al Park Ser­vice for the clos­ure of the parks is like vot­ing for cap­it­al pun­ish­ment and then blam­ing the hang­man," said Del­eg­ate Elean­or Holmes Norton, D-D.C.
What We're Following See More »
BACKING OUT ON BERNIE
Trump Won't Debate Sanders After All
2 days ago
THE LATEST
Trump, in a statement: "Based on the fact that the Democratic nominating process is totally rigged and Crooked Hillary Clinton and Deborah Wasserman Schultz will not allow Bernie Sanders to win, and now that I am the presumptive Republican nominee, it seems inappropriate that I would debate the second place finisher. ... I will wait to debate the first place finisher in the Democratic Party, probably Crooked Hillary Clinton, or whoever it may be."
AKNOWLEDGING THE INEVITABLE
UAW: Time to Unite Behind Hillary
3 days ago
THE DETAILS
"It's about time for unity," said UAW President Dennis Williams. "We're endorsing Hillary Clinton. She's gotten 3 million more votes than Bernie, a million more votes than Donald Trump. She's our nominee." He called Sanders "a great friend of the UAW" while saying Trump "does not support the economic security of UAW families." Some 28 percent of UAW members indicated their support for Trump in an internal survey.
AP KEEPING COUNT
Trump Clinches Enough Delegates for the Nomination
3 days ago
THE LATEST
"Donald Trump on Thursday reached the number of delegates needed to clinch the Republican nomination for president, completing an unlikely rise that has upended the political landscape and sets the stage for a bitter fall campaign. Trump was put over the top in the Associated Press delegate count by a small number of the party's unbound delegates who told the AP they would support him at the convention."
TRUMP FLOATED IDEA ON JIMMY KIMMEL'S SHOW
Trump/Sanders Debate Before California Primary?
3 days ago
CAMPAIGNS INJECTED NEW AD MONEY
California: It's Not Over Yet
3 days ago
THE LATEST
"Clinton and Bernie Sanders "are now devoting additional money to television advertising. A day after Sanders announced a new ad buy of less than $2 million in the state, Clinton announced her own television campaign. Ads featuring actor Morgan Freeman as well as labor leader and civil rights activist Dolores Huerta will air beginning on Fridayin Fresno, Sacramento, and Los Angeles media markets. Some ads will also target Latino voters and Asian American voters. The total value of the buy is about six figures according to the Clinton campaign." Meanwhile, a new poll shows Sanders within the margin of error, trailing Clinton 44%-46%.