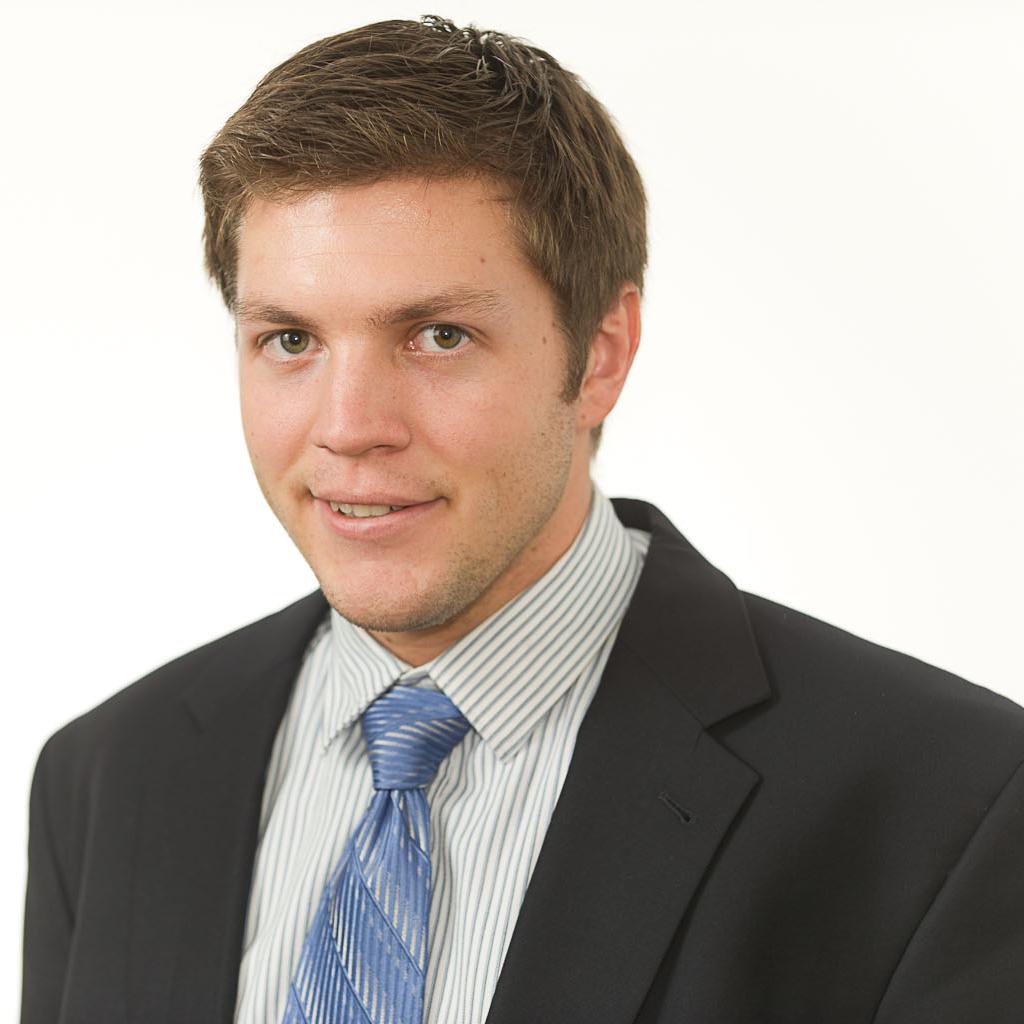 Mem­bers of Con­gress seemed to chan­nel Cold­play Wed­nes­day dur­ing a House hear­ing on the shut­down's ef­fects. "Nobody said it was easy," went the Demo­crat­ic mes­sage. Countered Re­pub­lic­ans: "No one ever said it would be this hard."
At is­sue were pub­lic land clos­ures by the Na­tion­al Park Ser­vice that Re­pub­lic­ans have de­scribed as polit­ic­ally mo­tiv­ated. Even the name of the hear­ing — "As Dif­fi­cult As Pos­sible" — car­ried the GOP mes­sage of un­ne­ces­sary hard­ship caused by NPS de­cisions. The joint hear­ing was con­vened by the Nat­ur­al Re­sources Com­mit­tee and the Over­sight and Gov­ern­ment Re­form Com­mit­tee.
"The Park Ser­vice "¦ [should] nev­er al­low it­self to be sub­jec­ted to polit­ic­al in­flu­ence," said House Over­sight and Gov­ern­ment Re­form Chair­man Dar­rell Issa, R-Cal­if. "Yet it ap­pears today the Park Ser­vice lead­er­ship is no longer liv­ing up to that man­date."
NPS Dir­ect­or Jonath­an Jar­vis had the un­en­vi­able task of re­spond­ing to Issa and oth­ers who de­man­ded an­swers for a host of the agency's spe­cif­ic clos­ures. He de­fen­ded them as ne­ces­sary un­der shut­down pro­ced­ure, de­clin­ing to wade in­to the polit­ic­al blame game over who is re­spons­ible for the shut­down. Per­haps that's be­cause Demo­crats did it for him.
"We're 15 days in­to a gov­ern­ment shut­down, and now Re­pub­lic­ans want to in­vest­ig­ate why the gov­ern­ment is shut down," said Nat­ur­al Re­sources Com­mit­tee rank­ing mem­ber Peter De­Fazio of Ore­gon. Oth­er Demo­crats asked Re­pub­lic­ans what they ex­pec­ted would hap­pen when they shut down the gov­ern­ment, but De­Fazio took it a step fur­ther. "I will demon­strate who's re­spons­ible," he said, hold­ing up a mir­ror to face his GOP col­leagues.
Jar­vis said the Park Ser­vice gave no or­ders, nor re­ceived any from the White House, to make shut­down clos­ures in­ten­tion­ally pain­ful or vis­ible. Much-cri­tiqued clos­ures of monu­ments such as the World War II Me­mori­al were not without reas­on, he said. "There's a lot of talk about open-air me­mori­als that are un­manned," he said. "They are not un­oc­cu­pied. My re­spons­ib­il­ity is to keep them pro­tec­ted 24 hours a day."¦ It pains us to not be able to in­vite the Amer­ic­an pub­lic in­to their na­tion­al parks."
Some Demo­crats poin­ted to the green paint splattered on the Lin­coln Me­mori­al this sum­mer, say­ing such in­cid­ents could es­cal­ate if monu­ments were left open with no NPS rangers to provide se­cur­ity.
That didn't sat­is­fy Re­pub­lic­ans, who said earli­er gov­ern­ment shut­downs did not in­flict such pain­ful con­sequences. Former NPS Deputy Dir­ect­or Denis Galv­in called that se­lect­ive memory. "Yes, Lin­coln and Jef­fer­son were bar­ri­caded," he said. "The much-dis­cussed World War II Me­mori­al did not ex­ist then, but if it had, I think we would have bar­ri­caded it."
Jar­vis also pushed back on news re­ports that quoted a ranger who said NPS em­ploy­ees were in­struc­ted to make clos­ures pain­ful. "I have no idea where that in­form­a­tion came from. That's hearsay," he said. "I'm in com­mu­nic­a­tion with my em­ploy­ees — the ones who are still at work — and they do not be­lieve that."
Keep­ing the parks open, Jar­vis said, would have been a vi­ol­a­tion of the An­ti­de­fi­ciency Act, which pre­vents op­er­a­tions without ap­pro­pri­ated fund­ing. Rep. Rob Bish­op, R-Utah, re­spon­ded that erect­ing bar­ri­cades "cre­ated a new ob­lig­a­tion with no new threat," it­self a vi­ol­a­tion of the act.
Over­sight Com­mit­tee rank­ing mem­ber Eli­jah Cum­mings, D-Md., lamen­ted that ar­gu­ments over the World War II Me­mori­al dis­trac­ted from ser­i­ous shut­down prob­lems, like delayed vet­er­ans' be­ne­fits. Oth­er Demo­crats were more than con­tent to mock the GOP for its out­rage over the park clos­ures. "Blam­ing the Na­tion­al Park Ser­vice for the clos­ure of the parks is like vot­ing for cap­it­al pun­ish­ment and then blam­ing the hang­man," said Del­eg­ate Elean­or Holmes Norton, D-D.C.
What We're Following See More »
LEGACY PLAY
Sanders and Clinton Spar Over … President Obama
5 hours ago
WHY WE CARE
President Obama became a surprise topic of contention toward the end of the Democratic debate, as Hillary Clinton reminded viewers that Sanders had challenged the progressive bona fides of President Obama in 2011 and suggested that someone might challenge him from the left. "The kind of criticism that we've heard from Senator Sanders about our president I expect from Republicans, I do not expect from someone running for the Democratic nomination to succeed President Obama," she said. "Madame Secretary, that is a low blow," replied Sanders, before getting in another dig during his closing statement: "One of us ran against Barack Obama. I was not that candidate."
THE 1%
Sanders's Appeals to Minorities Still Filtered Through Wall Street Talk
6 hours ago
WHY WE CARE
It's all about the 1% and Wall Street versus everyone else for Bernie Sanders—even when he's talking about race relations. Like Hillary Clinton, he needs to appeal to African-American and Hispanic voters in coming states, but he insists on doing so through his lens of class warfare. When he got a question from the moderators about the plight of black America, he noted that during the great recession, African Americans "lost half their wealth," and "instead of tax breaks for billionaires," a Sanders presidency would deliver jobs for kids. On the very next question, he downplayed the role of race in inequality, saying, "It's a racial issue, but it's also a general economic issue."
DIRECT APPEAL TO MINORITIES, WOMEN
Clinton Already Pivoting Her Messaging
7 hours ago
WHY WE CARE
It's been said in just about every news story since New Hampshire: the primaries are headed to states where Hillary Clinton will do well among minority voters. Leaving nothing to chance, she underscored that point in her opening statement in the Milwaukee debate tonight, saying more needs to be done to help "African Americans who face discrimination in the job market" and immigrant families. She also made an explicit reference to "equal pay for women's work." Those boxes she's checking are no coincidence: if she wins women, blacks and Hispanics, she wins the nomination.
WEEKEND DATA DUMP
State to Release 550 More Clinton Emails on Saturday
15 hours ago
THE LATEST
Under pressure from a judge, the State Department will release about 550 of Hillary Clinton's emails—"roughly 14 percent of the 3,700 remaining Clinton emails—on Saturday, in the middle of the Presidents Day holiday weekend." All of the emails were supposed to have been released last month. Related: State subpoenaed the Clinton Foundation last year, which brings the total number of current Clinton investigations to four, says the Daily Caller.