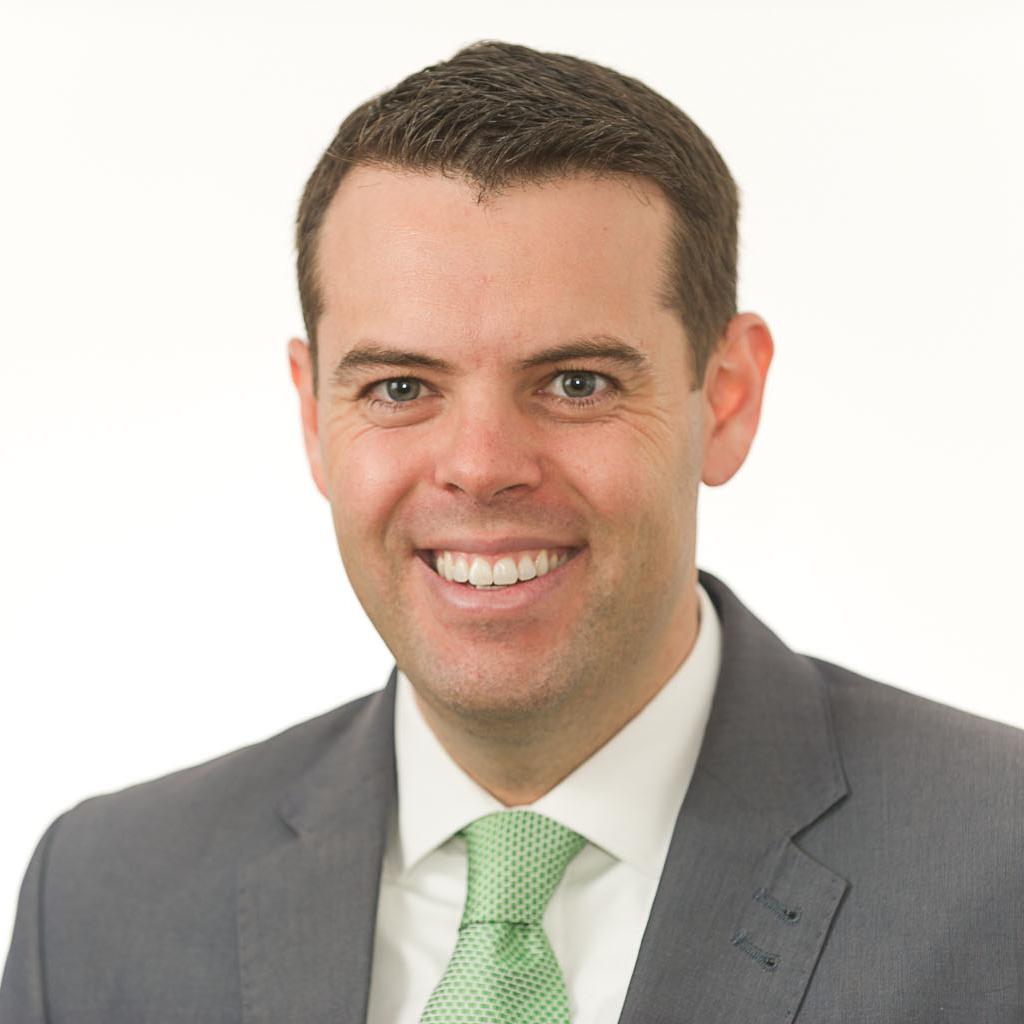 Be­fore the ink was even dry on the plan to end the gov­ern­ment shut­down and avoid bust­ing the na­tion's debt lim­it, there were grow­ing doubts that Con­gress could avoid an­oth­er fisc­al show­down in only 90 days.
The pack­age to re­open the gov­ern­ment runs only through mid-Janu­ary, and law­makers have pinned hopes to avert a re­peat per­form­ance on a new bi­par­tis­an, bicam­er­al con­fer­ence com­mit­tee. The last sim­il­ar pan­el, the so-called su­per com­mit­tee of 2011, dead­locked and ad­journed in dis­agree­ment.
The new pan­el, to be led by House Budget Com­mit­tee Chair­man Paul Ry­an, R-Wis., and Sen­ate Budget Com­mit­tee Chair­wo­man Patty Mur­ray, D-Wash., will be­gin its talks amid a pois­on­ous and par­tis­an at­mo­sphere after the first gov­ern­ment shut­down in 17 years.
If the policy gulf between the two parties was not chal­len­ging enough, law­makers on both sides of the aisle are ques­tion­ing wheth­er any­one — even Ry­an, the most re­spec­ted voice on fisc­al mat­ters among House Re­pub­lic­ans — can truly rep­res­ent a frac­tious con­fer­ence that pushed a gov­ern­ment shut­down against its lead­er­ship's wishes and then re­jec­ted its own speak­er's pro­pos­al to re­open the gov­ern­ment.
"We're un­gov­ern­able," Rep. Charles Bous­tany, R-La., a seni­or mem­ber of the Ways and Means Com­mit­tee, said Wed­nes­day. "There is no doubt in my mind that the last three weeks have made any­thing achiev­able in the House more dif­fi­cult."
For the con­fer­ence com­mit­tee to suc­ceed, both parties must trust that the oth­er is ne­go­ti­at­ing in good faith and can sell a com­prom­ise-laced pack­age to their re­spect­ive caucuses. It's not clear any­one cur­rently has that abil­ity when it comes to the rest­ive House Re­pub­lic­ans.
"That's a le­git­im­ate con­cern based upon re­cent his­tory," said Sen. Robert Ca­sey, a mod­er­ate Pennsylvania Demo­crat. "Not much we can do about that oth­er than have them dis­prove it."
Bous­tany agreed that the chal­lenge will be es­pe­cially acute for House GOP con­fer­ees. "Any time a con­fer­ence com­mit­tee con­venes to try to solve some of these prob­lems — wheth­er it's a farm bill, or a de­fi­cit-re­duc­tion pack­age, or any­thing — if you can't rely on the fact that the rank-and-file mem­bers have your back and will go along with it then that makes it im­possible to gov­ern," he said. "And that's largely where we are today, and it's not a good place to be."
In pub­lic on Wed­nes­day, top law­makers tried to sound a pos­it­ive note, even as lead­er­ship aides in both parties, and on both ends of the Cap­it­ol, were skep­tic­al.
"You have two very good ne­go­ti­at­ors who are far apart in their views, but both wish to de­fang the worst parts of se­quest­ra­tion," Sen. Chuck Schu­mer, D-N.Y., said. "Hope springs etern­al."
Two main as­sump­tions un­der­pin those Demo­crat­ic hopes. The first is that Re­pub­lic­ans, wounded polit­ic­ally in the cur­rent shut­down bout, will not want to re­hash an­oth­er gov­ern­ment-shut­down battle in only 90 days. The second is that GOP hawks will come to the table to dis­cuss un­wind­ing the auto­mat­ic cuts in place due to se­quest­ra­tion be­cause the de­fense sec­tor will take a big­ger share of cut­backs in 2014 than it did in 2013.
Both as­sump­tions could prove false. Demo­crats have con­sist­ently over­es­tim­ated the cur­rent, tea-party-in­fused Re­pub­lic­an Party's will­ing­ness to ne­go­ti­ate away se­quest­ra­tion be­cause of de­fense spend­ing. And plenty of House Re­pub­lic­ans, even amid plum­met­ing poll num­bers, did not sound ready to give up the fight.
"The battle is over," Rep. Aus­tin Scott, a Geor­gia Re­pub­lic­an elec­ted in the 2010 wave, said on Wed­nes­day, "but the war has just be­gun."
Law­makers are already busy de­fin­ing down suc­cess for the budget con­fer­ence com­mit­tee. Al­most no one is dis­cuss­ing the kind of "grand bar­gain" — a mix­ture of rev­en­ues sought by Demo­crats and en­ti­tle­ment cut­backs sought by Re­pub­lic­ans — that has proved elu­sive between Pres­id­ent Obama and con­gres­sion­al Re­pub­lic­ans for al­most three years.
House Speak­er John Boehner said Wed­nes­day that "rais­ing taxes is not a vi­able op­tion," while Minor­ity Lead­er Nancy Pelosi ruled out any changes to Medi­care and So­cial Se­cur­ity without fresh rev­en­ues. "Why should granny pay the price when we won't even touch one hair on the head of the wealthy in the coun­try?" she said on MSB­NC.
In­stead, dis­cus­sions for the con­fer­ence com­mit­tee are around simply keep­ing the gov­ern­ment open through Septem­ber 2014, the rest of the cur­rent fisc­al year. Sen. Ben Cardin, D-Md., called that a "reas­on­able ex­pect­a­tion."
"I would ac­know­ledge that the in­siders here prob­ably have low ex­pect­a­tions," he said, "so let's ex­ceed it."
Ben Terris contributed contributed to this article.
What We're Following See More »
STAYING RELEVANT TIL 2020?
Rubio May Run for Reelection After All
3 hours ago
SOCIAL ISSUES ROIL CONGRESS AGAIN
LGBT Amendment Sinks Energy and Water Approps
5 hours ago
THE LATEST
The House voted down the otherwise uncontroversial Energy and Water appropriations bill Thursday after Democrats succeeded in attaching an amendment affirming LGBT job discrimination protections for military contractors. More than 40 Republicans supported the amendment, but when it came to vote on the bill, 130 Republicans joined all but six Democrats to sink the bill. Speaker Paul Ryan said Democrats voting against the bill after securing the amendment shows their intention was to scuttle the process. Democrats, however, blamed other so-called poison-pill amendments for their votes against the bill. Nonetheless, Ryan said he intends to continue the appropriations process.
AKNOWLEDGING THE INEVITABLE
UAW: Time to Unite Behind Hillary
6 hours ago
THE DETAILS
"It's about time for unity," said UAW President Dennis Williams. "We're endorsing Hillary Clinton. She's gotten 3 million more votes than Bernie, a million more votes than Donald Trump. She's our nominee." He called Sanders "a great friend of the UAW" while saying Trump "does not support the economic security of UAW families." Some 28 percent of UAW members indicated their support for Trump in an internal survey.
SCREENING DELAYS
70,000 Have Missed American Airlines Flights This Year
6 hours ago
THE LATEST
"Airport screening delays have caused more than 70,000 American Airlines customers and 40,000 checked bags to miss their flights this year, an executive for the airline told a U.S. congressional subcommittee on Thursday. A shortage of staff and a surge in air travelers have created a nightmare scenario for the U.S. Transportation Security Administration (TSA), with airport wait times in places like Chicago stretching beyond two hours."
AP KEEPING COUNT
Trump Clinches Enough Delegates for the Nomination
8 hours ago
THE LATEST
"Donald Trump on Thursday reached the number of delegates needed to clinch the Republican nomination for president, completing an unlikely rise that has upended the political landscape and sets the stage for a bitter fall campaign. Trump was put over the top in the Associated Press delegate count by a small number of the party's unbound delegates who told the AP they would support him at the convention."