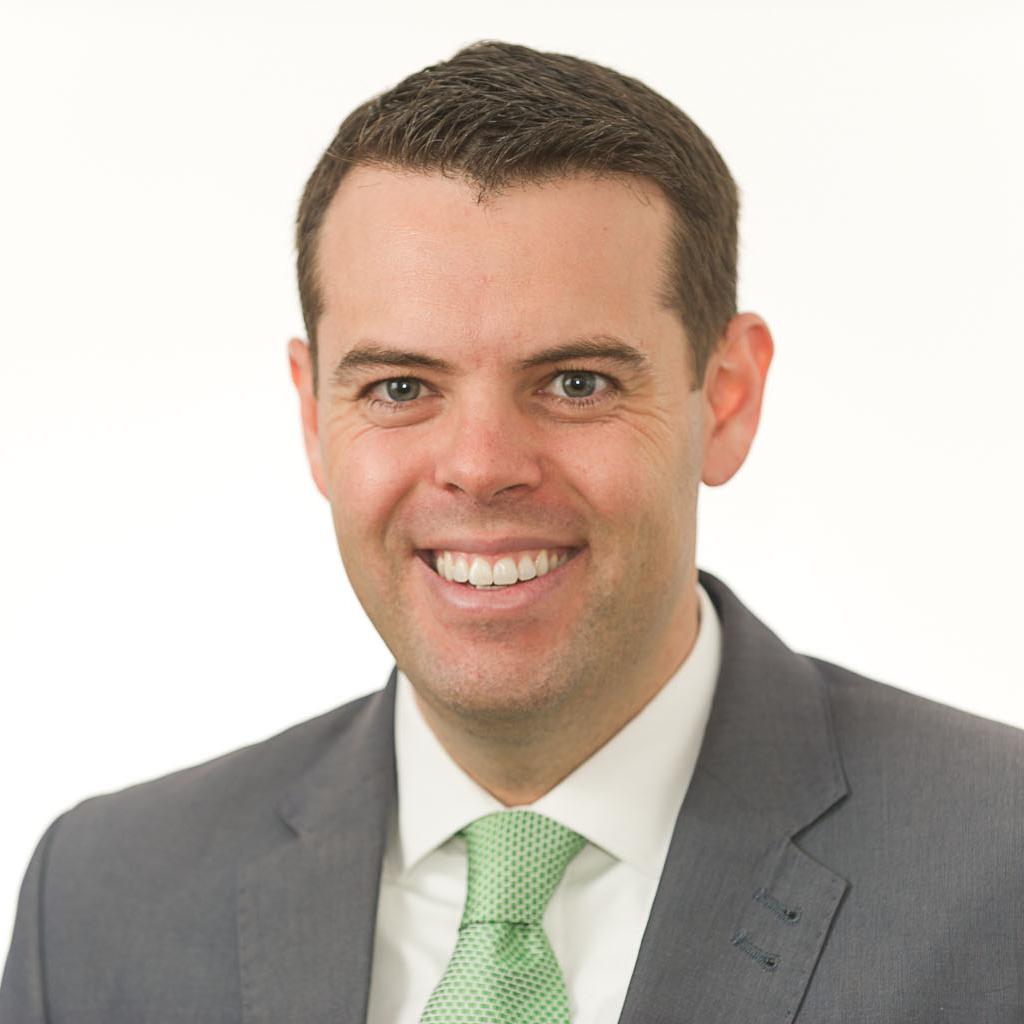 Be­fore the ink was even dry on the plan to end the gov­ern­ment shut­down and avoid bust­ing the na­tion's debt lim­it, there were grow­ing doubts that Con­gress could avoid an­oth­er fisc­al show­down in only 90 days.
The pack­age to re­open the gov­ern­ment runs only through mid-Janu­ary, and law­makers have pinned hopes to avert a re­peat per­form­ance on a new bi­par­tis­an, bicam­er­al con­fer­ence com­mit­tee. The last sim­il­ar pan­el, the so-called su­per com­mit­tee of 2011, dead­locked and ad­journed in dis­agree­ment.
The new pan­el, to be led by House Budget Com­mit­tee Chair­man Paul Ry­an, R-Wis., and Sen­ate Budget Com­mit­tee Chair­wo­man Patty Mur­ray, D-Wash., will be­gin its talks amid a pois­on­ous and par­tis­an at­mo­sphere after the first gov­ern­ment shut­down in 17 years.
If the policy gulf between the two parties was not chal­len­ging enough, law­makers on both sides of the aisle are ques­tion­ing wheth­er any­one — even Ry­an, the most re­spec­ted voice on fisc­al mat­ters among House Re­pub­lic­ans — can truly rep­res­ent a frac­tious con­fer­ence that pushed a gov­ern­ment shut­down against its lead­er­ship's wishes and then re­jec­ted its own speak­er's pro­pos­al to re­open the gov­ern­ment.
"We're un­gov­ern­able," Rep. Charles Bous­tany, R-La., a seni­or mem­ber of the Ways and Means Com­mit­tee, said Wed­nes­day. "There is no doubt in my mind that the last three weeks have made any­thing achiev­able in the House more dif­fi­cult."
For the con­fer­ence com­mit­tee to suc­ceed, both parties must trust that the oth­er is ne­go­ti­at­ing in good faith and can sell a com­prom­ise-laced pack­age to their re­spect­ive caucuses. It's not clear any­one cur­rently has that abil­ity when it comes to the rest­ive House Re­pub­lic­ans.
"That's a le­git­im­ate con­cern based upon re­cent his­tory," said Sen. Robert Ca­sey, a mod­er­ate Pennsylvania Demo­crat. "Not much we can do about that oth­er than have them dis­prove it."
Bous­tany agreed that the chal­lenge will be es­pe­cially acute for House GOP con­fer­ees. "Any time a con­fer­ence com­mit­tee con­venes to try to solve some of these prob­lems — wheth­er it's a farm bill, or a de­fi­cit-re­duc­tion pack­age, or any­thing — if you can't rely on the fact that the rank-and-file mem­bers have your back and will go along with it then that makes it im­possible to gov­ern," he said. "And that's largely where we are today, and it's not a good place to be."
In pub­lic on Wed­nes­day, top law­makers tried to sound a pos­it­ive note, even as lead­er­ship aides in both parties, and on both ends of the Cap­it­ol, were skep­tic­al.
"You have two very good ne­go­ti­at­ors who are far apart in their views, but both wish to de­fang the worst parts of se­quest­ra­tion," Sen. Chuck Schu­mer, D-N.Y., said. "Hope springs etern­al."
Two main as­sump­tions un­der­pin those Demo­crat­ic hopes. The first is that Re­pub­lic­ans, wounded polit­ic­ally in the cur­rent shut­down bout, will not want to re­hash an­oth­er gov­ern­ment-shut­down battle in only 90 days. The second is that GOP hawks will come to the table to dis­cuss un­wind­ing the auto­mat­ic cuts in place due to se­quest­ra­tion be­cause the de­fense sec­tor will take a big­ger share of cut­backs in 2014 than it did in 2013.
Both as­sump­tions could prove false. Demo­crats have con­sist­ently over­es­tim­ated the cur­rent, tea-party-in­fused Re­pub­lic­an Party's will­ing­ness to ne­go­ti­ate away se­quest­ra­tion be­cause of de­fense spend­ing. And plenty of House Re­pub­lic­ans, even amid plum­met­ing poll num­bers, did not sound ready to give up the fight.
"The battle is over," Rep. Aus­tin Scott, a Geor­gia Re­pub­lic­an elec­ted in the 2010 wave, said on Wed­nes­day, "but the war has just be­gun."
Law­makers are already busy de­fin­ing down suc­cess for the budget con­fer­ence com­mit­tee. Al­most no one is dis­cuss­ing the kind of "grand bar­gain" — a mix­ture of rev­en­ues sought by Demo­crats and en­ti­tle­ment cut­backs sought by Re­pub­lic­ans — that has proved elu­sive between Pres­id­ent Obama and con­gres­sion­al Re­pub­lic­ans for al­most three years.
House Speak­er John Boehner said Wed­nes­day that "rais­ing taxes is not a vi­able op­tion," while Minor­ity Lead­er Nancy Pelosi ruled out any changes to Medi­care and So­cial Se­cur­ity without fresh rev­en­ues. "Why should granny pay the price when we won't even touch one hair on the head of the wealthy in the coun­try?" she said on MSB­NC.
In­stead, dis­cus­sions for the con­fer­ence com­mit­tee are around simply keep­ing the gov­ern­ment open through Septem­ber 2014, the rest of the cur­rent fisc­al year. Sen. Ben Cardin, D-Md., called that a "reas­on­able ex­pect­a­tion."
"I would ac­know­ledge that the in­siders here prob­ably have low ex­pect­a­tions," he said, "so let's ex­ceed it."
Ben Terris contributed contributed to this article.
What We're Following See More »
CITIZENS UNITED PT. 2?
Movie Based on 'Clinton Cash' to Debut at Cannes
58 minutes ago
WHY WE CARE
The team behind the bestselling "Clinton Cash"—author Peter Schweizer and Breitbart's Stephen Bannon—is turning the book into a movie that will have its U.S. premiere just before the Democratic National Convention this summer. The film will get its global debut "next month in Cannes, France, during the Cannes Film Festival. (The movie is not a part of the festival, but will be shown at a screening arranged for distributors)." Bloomberg has a trailer up, pointing out that it's "less Ken Burns than Jerry Bruckheimer, featuring blood-drenched money, radical madrassas, and ominous footage of the Clintons."
INFLUENTIAL APPROPRIATOR
Former Sen. Conrad Burns Dies in Montana
1 hours ago
THE DETAILS
Conrad Burns, the colorful livestock auctioneer and radio executive from Montana who served three terms as a senator, died on Thursday at age 81. Burns "was ousted from office in 2006 under the specter of scandal after developing close ties to "super-lobbyist" Jack Abramoff," although no charges were ever filed.
BETTING ON CARS
Biden Goes Max Biden at the Vatican
1 hours ago
WHY WE CARE
In an exchange not ripped from the page of The Onion, Vice President Biden revealed to a Vatican cardinal that he's been betting reporters on which cars are faster. After meeting privately with Pope Francis, Biden met with Cardinal Pietro Parolin, the Vatican Secretary of State. Within moments of greeting one another, Biden said that he'd met with the pope and, gesturing to the press pool, "I've met with these guys too." Singling out reporter Gardiner Harris, who recounted the exchange, he said, "I had to pay this man $10. He's from the New York Times. We had a bet: which is the faster car, the newer Cadillac or the new [Tesla]. ... The Tesla's two tenths of a second faster. But I lost. I paid my $10." He joked that he's "seeking absolution."
17 ARRESTED
Trump's First California Rally Turns Ugly
3 hours ago
THE LATEST
Donald Trump held his first rally in California Thursday night, and things were chaotic: "Hundreds of demonstrators filled the street outside the Orange County amphitheater where ... stomping on cars, hurling rocks at motorists and forcefully declaring their opposition to the Republican presidential candidate. Traffic came to a halt as a boisterous crowd walked in the roadway, some waving American and Mexican flags. Protesters smashed a window on at least one police cruiser, punctured the tires of a police sport utility vehicle, and at one point tried to flip a police car."
11 HOUSE MEMBERS NOW BEHIND HIM
Two Committee Chairs Endorse Trump
18 hours ago
WHY WE CARE
Two powerful House members—Transportation and Infrastructure Committee Chairman Bill Shuster (R-PA) and Veterans Affairs Committee Chair Jeff Miller (R-FL)—are throwing their support behind Donald Trump.