Add to Briefcase
Jan. 31, 2018, 8 p.m.
Government-owned 5G network should be a nonstarter
Paul Rosenzweig, writing for Lawfare
Creating a national 5G network is a terrible idea for a number of national security reasons. "The argument underlying the leaked proposal is the idea that if China develops the networks and devices first, then China sets the standards that the U.S. will have to adopt, which could theoretically have security vulnerabilities to the benefit of the maker." This is a weak premise, in that America could simply implement its own standards. Additionally, "the security gaps from protocol development are less than from flaws in the handsets and devices themselves. Better testing of those devices seems to me a much better investment of time and money." But perhaps most importantly, the proposal misjudges public perceptions of privacy. A "significant fraction of the American public mistrusts government access to the network, much less control over it. I seriously doubt that the public will support creation of a U.S. owned 5G network when it will be immediately characterized as 'the NSA's network.'"
Pakistan still undermining U.S. in Afghanistan
Mark Mazzetti, writing for Defense One
More than a decade and a half after U.S. forces first entered Afghanistan, Pakistan's rivalry with India is still poisoning U.S. policy in the region and remains a stumbling block in U.S.-Pakistan relations. Pakistan first misled the U.S. in 2002, when al-Qaida fighters began to slip over Afghanistan's eastern border into the country. Pervez Musharraf ordered his intelligence services to work with the CIA to hunt them down. Since that day, Washington has agreed to provide Pakistan with military aid in exchange for Pakistani cooperation on counterterrorism.
But "those few al-Qaeda scalps" were merely cover for Pakistan's true motive: "arming and financing the Taliban and other Afghan militant groups sympathetic to Pakistan rather than India." Before long, "the United States had stumbled into an informal, unspoken bargain: accepting help from Pakistan in the fight against al-Qaeda in exchange for tacitly enabling … Pakistan's efforts to sabotage the American-led campaign in Afghanistan."
That policy was never seriously questioned during the Obama administration. After publicly bickering with Pakistani officials for months, the Trump administration suspended military aid entirely. The repercussions of that decision remain to be seen.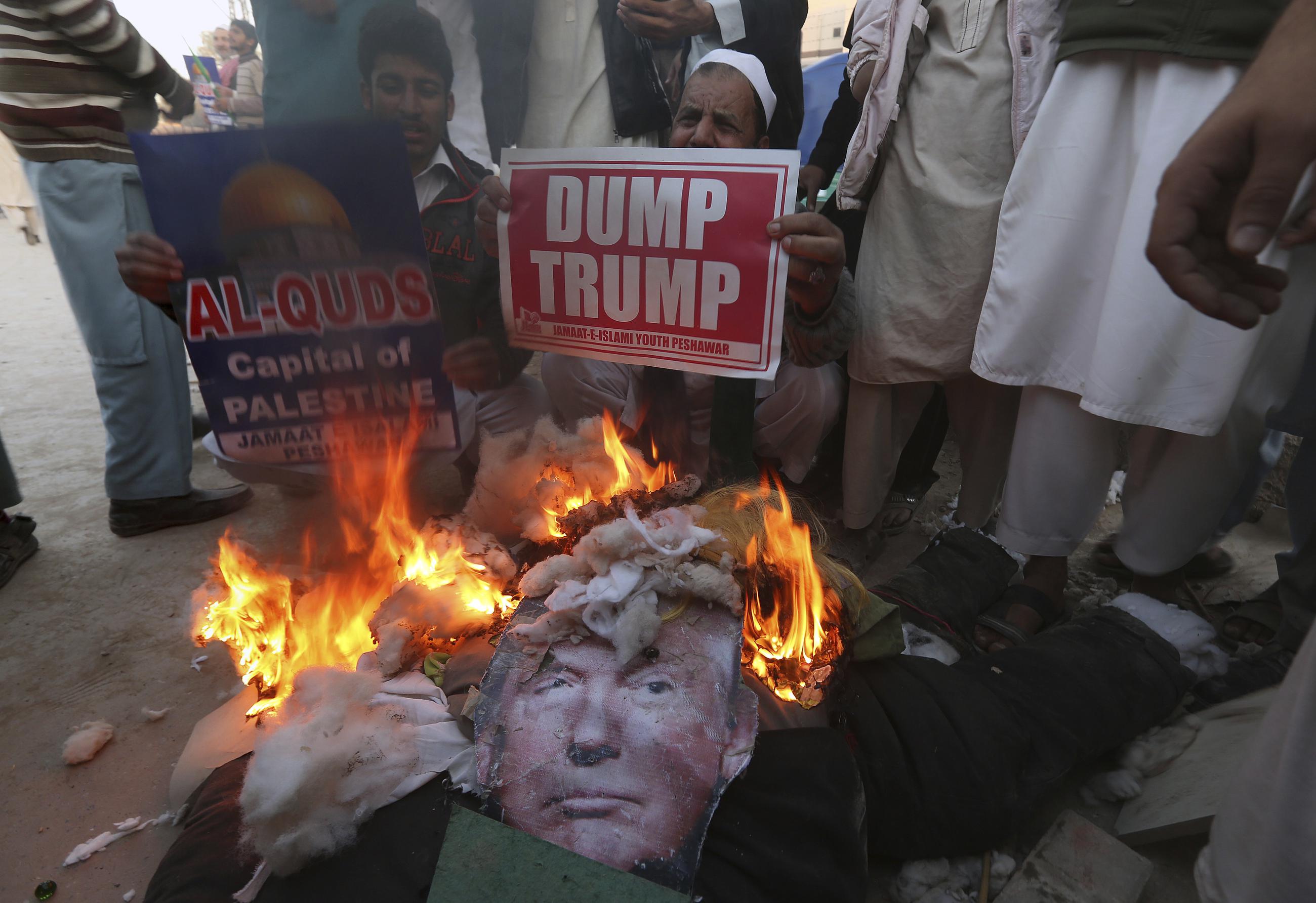 Trump's presidency is not so imperial
Nick Gillespie, writing for Reason
Concerns that Donald Trump would further cement the "imperial presidency"—governing "with little interest in constitutional or traditional limits on the office—appear to have been overblown. Many of his executive actions have merely reversed orders by President Obama. He's been stymied by the courts in his efforts to ban immigration from Muslim countries. In fact, on many issues, power has actually devolved back to Congress. The legislature has passed 15 "regulatory nullifications" in the past year. And on Deferred Action for Childhood Arrivals, "Trump actually turned the issue back to Congress, giving the Republican majority ample time to do nothing. That's not exactly the action of a would-be Caesar, is it? … Like many blustering bullies, his bark is worse than his bite. And his power is mostly in his head."