Will Pence hop on his hog this weekend?
As a pres­id­en­tial can­did­ate, Don­ald Trump re­ceived a hero's wel­come at last year's an­nu­al Rolling Thun­der rally on the Mall for the POW/MIA cause. This year, Pres­id­ent Trump's first for­eign trip will pre­vent him from be­ing on hand, but some of the ad­min­is­tra­tion's top guns may be there in his stead.
Rolling Thun­der Pres­id­ent Joe Bean said he "can guar­an­tee" Vet­er­ans Af­fairs Sec­ret­ary Dav­id Shulkin will be "rid­ing with us. We have oth­er sec­ret­ar­ies who will ride but don't want to be men­tioned."
When pressed, he said: "Is Pence around? Yes he is. Does the vice pres­id­ent ride? Yes he does. The sec­ret­ary of De­fense, he rides."
Throughout the years, he said, se­cur­ity con­cerns usu­ally keep Wash­ing­ton's top of­fi­cials coy un­til the last minute. "When all these black Sub­urbans pull in, then you know something's hap­pen­ing," said Bean.
Bean said his or­gan­iz­a­tion has had a great re­la­tion­ship with Trump and his people "even be­fore he got in­to the of­fice … and we still do to this day." In fact, in Rolling Thun­der's 30-year his­tory, he said they've had good re­la­tion­ships with just about every ad­min­is­tra­tion—ex­cept Pres­id­ent Obama's.
—Jeff Dufour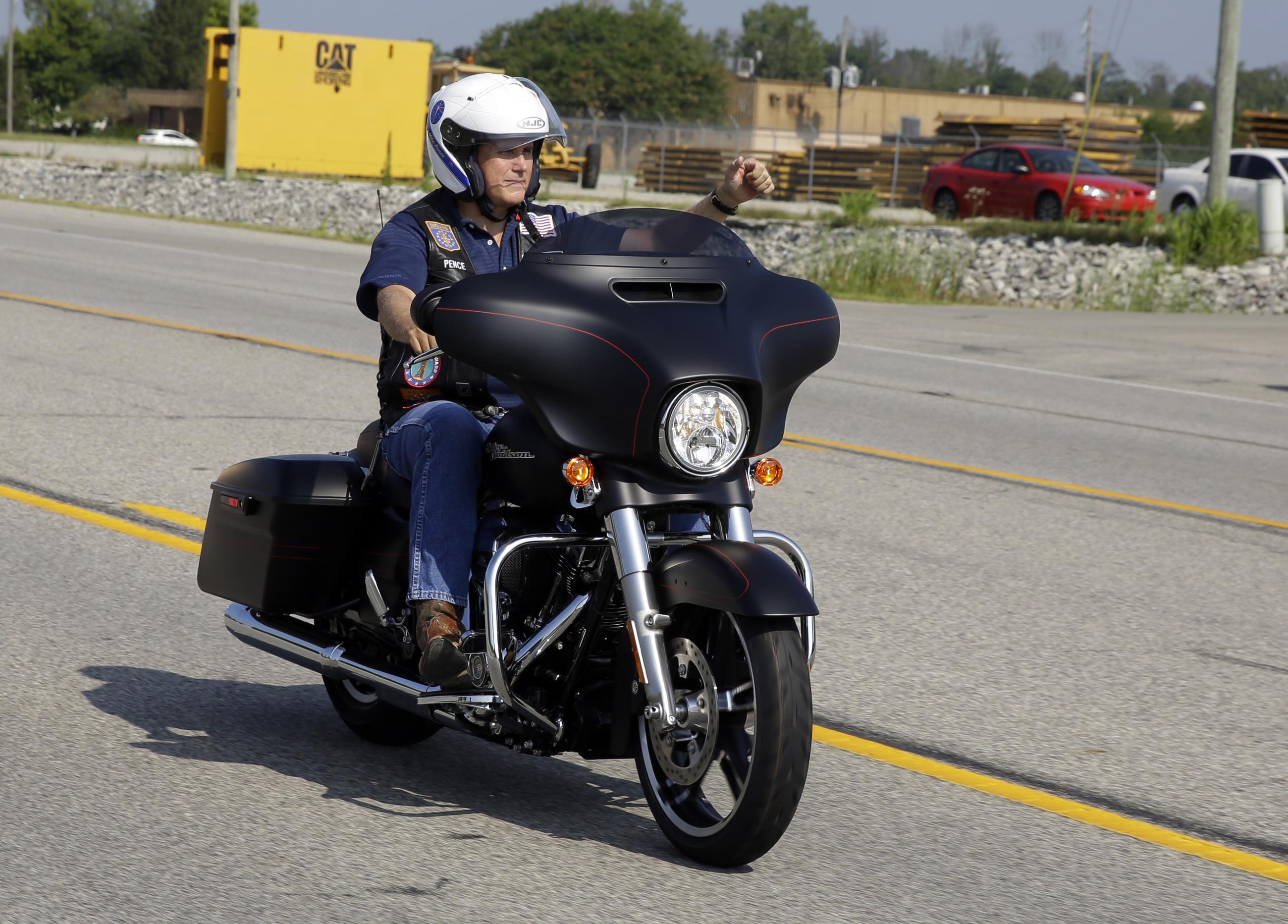 Schiff: Obama too timid on Russian meddling
Adam Schiff, the rank­ing Demo­crat on the House In­tel­li­gence Com­mit­tee, has not been shy about cri­ti­ciz­ing Pres­id­ent Trump. But he briefly turned his fire to­wards Pres­id­ent Obama Wed­nes­day, say­ing his ad­min­is­tra­tion did not ad­equately re­spond to Rus­si­an at­tempts to in­ter­fere in the 2016 elec­tion.

Asked at a Chris­ti­an Sci­ence Mon­it­or break­fast with re­port­ers if he had any re­grets about how Obama pub­li­cized Rus­si­an hack­ing last year and wheth­er the pres­id­ent should have been more force­ful in his com­ments, Schiff re­spon­ded, "Yes and yes."
Al­though the Obama ad­min­is­tra­tion re­ceived in­tel­li­gence last sum­mer that Rus­si­ans were try­ing to meddle in the elec­tion, it didn't re­lease a state­ment un­til Oc­to­ber and waited to im­pose sanc­tions un­til Decem­ber.
"I un­der­stand the reas­ons why the ad­min­is­tra­tion was loath to be more pro­act­ive," Schiff said. "But I didn't think that was the right de­cision at the time, and I think it's even more clear now that it wasn't. I think they were wor­ried about be­ing per­ceived as hav­ing an im­pact on the elec­tion."
—Adam Woll­ner