Add to Briefcase
March 20, 2017, 8 p.m.
More than words are needed in dealing with Iran
Jonath­an Bergn­er, writ­ing for Real­ClearDe­fense
Pres­id­ent Obama's at­tempt to slowly but surely of­fer an "open hand" to Ir­an "has done noth­ing to di­min­ish bel­li­ger­ent Ir­a­ni­an at­tempts to as­sert re­gion­al he­ge­mony in the Middle East." Just weeks in­to his pres­id­ency, Don­ald Trump has put Ir­an "on no­tice." But Trump and his na­tion­al se­cur­ity team must of­fer a "ro­bust and ag­gress­ive" re­sponse. In any event, "ac­tion on mis­sile de­fense should be a crit­ic­al fa­cet." The European Phased Ad­apt­ive Ap­proach (EPAA) should be a main fo­cus for the White House, and with the $54 bil­lion in­crease in de­fense spend­ing pro­posed by Trump, "com­plet­ing and ex­pand­ing the EPAA should be a top pri­or­ity." Fur­ther, Trump should en­cour­age our European al­lies to de­vel­op their own mis­sile-de­fense sys­tems. Such a move would "demon­strate re­solve against Ir­an, re­as­sure our al­lies, stake out a po­s­i­tion against Rus­si­an ob­jec­tions, and put Amer­ic­an in­terests first."
To stem poverty, enforce child-support payments
Robert Doar, from the book A Safety Net That Works
Al­most no gov­ern­ment ac­tion helps low-in­come Amer­ic­ans as much as child-sup­port en­force­ment. One-quarter of the pages in the wel­fare-re­form law of 1996 were de­voted to the is­sue. In its wake, "total col­lec­tions for cus­todi­al par­ents in­creased by 74 per­cent" over a 10-year peri­od. But "this re­cord of suc­cess has re­versed. … In­fla­tion-ad­jus­ted total col­lec­tions peaked in 2008 and have been de­creas­ing since." Now, only 45 per­cent of cus­todi­al par­ents be­low the poverty line have a child-sup­port agree­ment, down from 58.7 per­cent in 2003. "Re­in­vig­or­at­ing the child sup­port sys­tem would help en­sure that more single moth­ers be­nefited from this of­ten-for­got­ten piece of our safety net."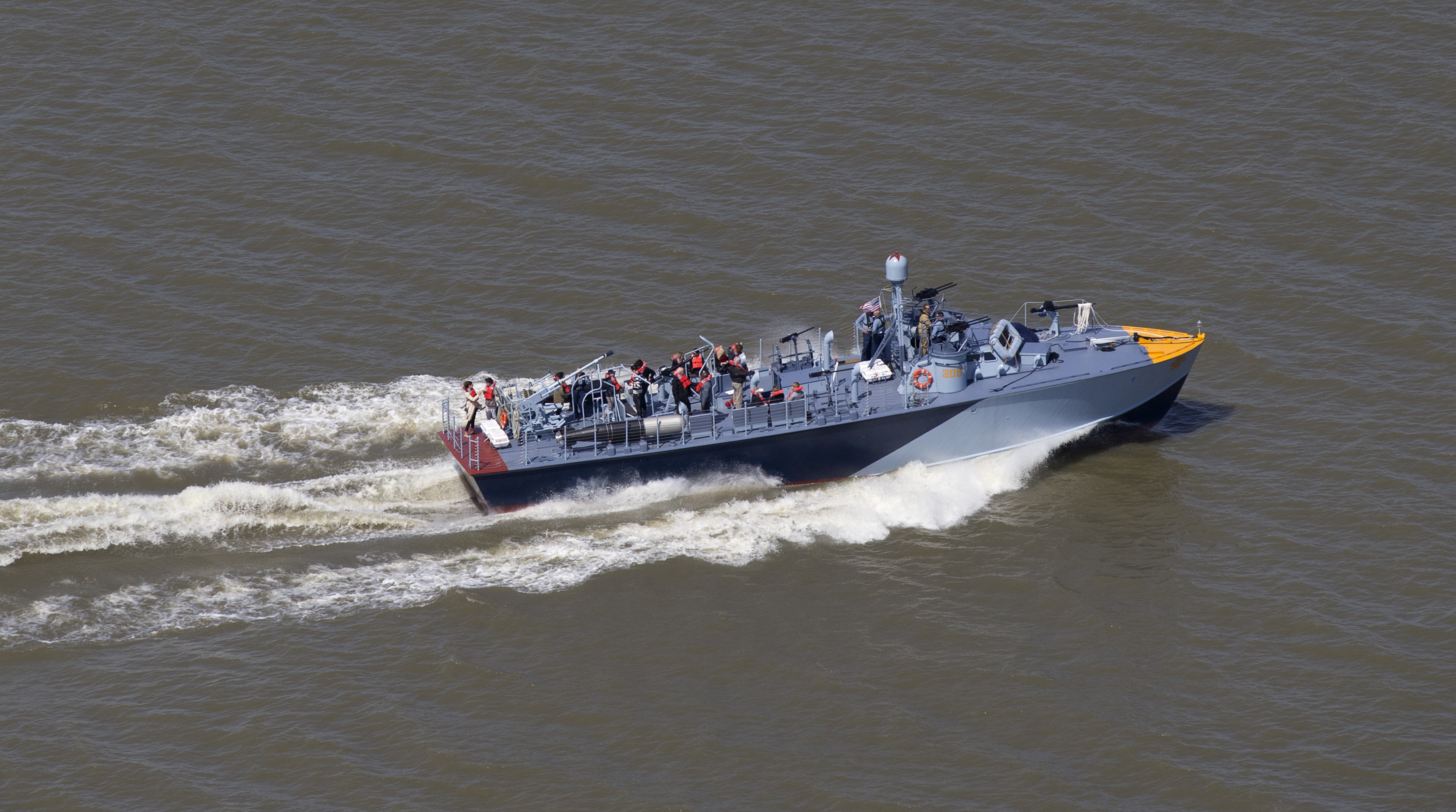 Navy must rededicate itself to projecting maritime power
Seth Crop­sey, writ­ing for The Amer­ic­an In­terest
The Navy should re­fo­cus its stra­tegic aims on dom­in­at­ing the seas. In re­cent years, "the Navy's stra­tegic em­phas­is has been on pro­ject­ing nav­al power from the sea to the shore," for in­stance tak­ing out air de­fenses and com­mand cen­ters in Ir­aq and Libya. Now, Ir­an is threat­en­ing U.S. ves­sels in the Per­sian Gulf, Rus­sia is en­han­cing its mari­time cap­ab­il­it­ies, and China is claim­ing sov­er­eignty throughout the East and South China Seas. "Un­less de­terred or checked, chal­lenges at sea, from large powers as well as very small ones, will in­crease."
Socially progressive or economically conservative? Pick one.
Mike Epi­fani, writ­ing for Quartz
If you ask 10 people how they identi­fy polit­ic­ally, at least one re­spond­ent likely will an­swer that he or she is so­cially pro­gress­ive and eco­nom­ic­ally con­ser­vat­ive. Not so fast. "If you want to be so­cially pro­gress­ive, you have to sup­port ini­ti­at­ives that foster so­cial pro­gress," but these cost tax­pay­er dol­lars you don't want to spend. It's quite simple: "You can be so­cially con­ser­vat­ive and fisc­ally con­ser­vat­ive, but if you're fisc­ally con­ser­vat­ive, you can only be either so­cially con­ser­vat­ive or a per­son who doesn't give a shit." By defin­i­tion, pro­gressiv­ism in­dic­ates an act­ive ef­fort to fur­ther a so­cial cause, but if you're not act­ively work­ing to­wards pro­gress, "you just don't care." It's OK not to care, but "own it." So­cial pro­gressiv­ism doesn't de­pend on how much money you have in the mo­ment; it de­pends on your world­view. Such a world­view can­not jibe with eco­nom­ic con­ser­vat­ism.