What is it?
The Key­stone XL pipeline is a 1,700-mile, $7 bil­lion pro­ject that would bring 700,000 bar­rels of car­bon-heavy tar-sands oil per day from Al­berta, Canada, to re­finer­ies on the Gulf Coast. It would be an ex­ten­sion of a pipeline that be­came op­er­a­tion­al in June 2010 and already car­ries crude oil from Al­berta to Illinois and Ok­lahoma.
Whose is it?
Tran­sCanada is the com­pany hop­ing to build the pipeline. Un­der fed­er­al law, the State De­part­ment makes the de­cision on the per­mit for Tran­sCanada to be­gin the pro­ject, be­cause the pipeline would cross in­ter­na­tion­al bor­ders. However, if an­oth­er fed­er­al agency raises con­cerns about the per­mit, the de­cision is auto­mat­ic­ally kicked up to the White House. The Obama ad­min­is­tra­tion an­nounced in Novem­ber that it would delay a de­cision on the pipeline per­mit un­til an al­tern­at­ive route in Neb­raska is con­sidered.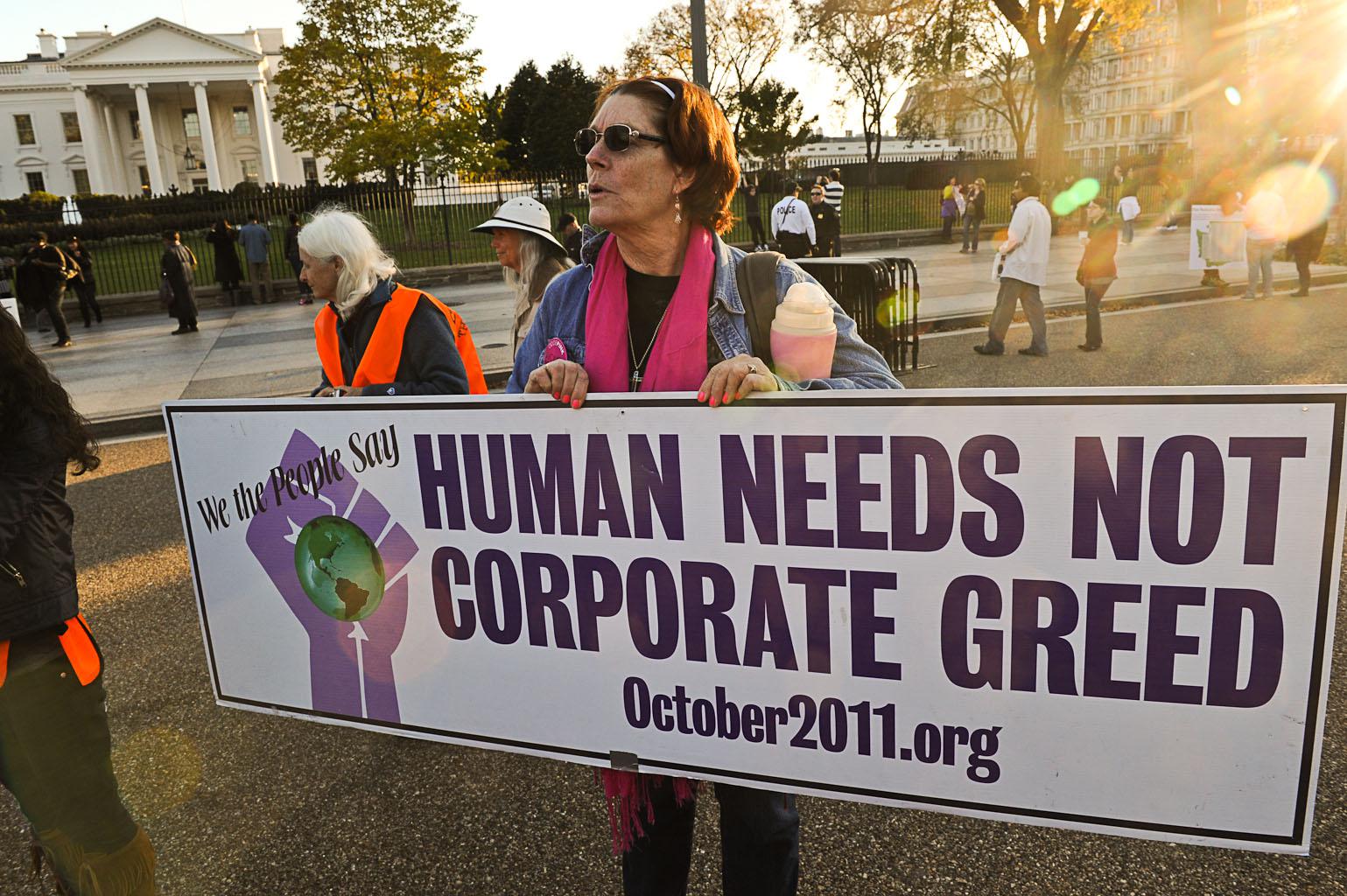 Why do en­vir­on­ment­al groups and some Demo­crats op­pose it?
En­vir­on­ment­al­ists are con­cerned that the ex­trac­tion and pro­duc­tion of tar-sands oil is much more dam­aging to the en­vir­on­ment and emits more green­house gases than the pro­cesses for ob­tain­ing and pro­cessing con­ven­tion­al oil. If the pipeline is built, it would greatly ex­pand the mar­ket for the oil, hasten­ing its ex­trac­tion and po­ten­tially adding to glob­al cli­mate change, they say. Op­pon­ents of the pro­ject are also con­cerned with the im­par­ti­al­ity of State's pipeline-re­view pro­cess. Cardno Entrix, a con­sult­ing firm that counts Tran­sCanada among its ma­jor cli­ents, com­pleted the en­vir­on­ment­al im­pact re­view for the pro­ject. In ad­di­tion, e-mails un­covered through the Free­dom of In­form­a­tion Act showed what en­vir­on­ment­al­ists said was a too-cozy re­la­tion­ship between a Tran­sCanada lob­by­ist and a State De­part­ment em­ploy­ee.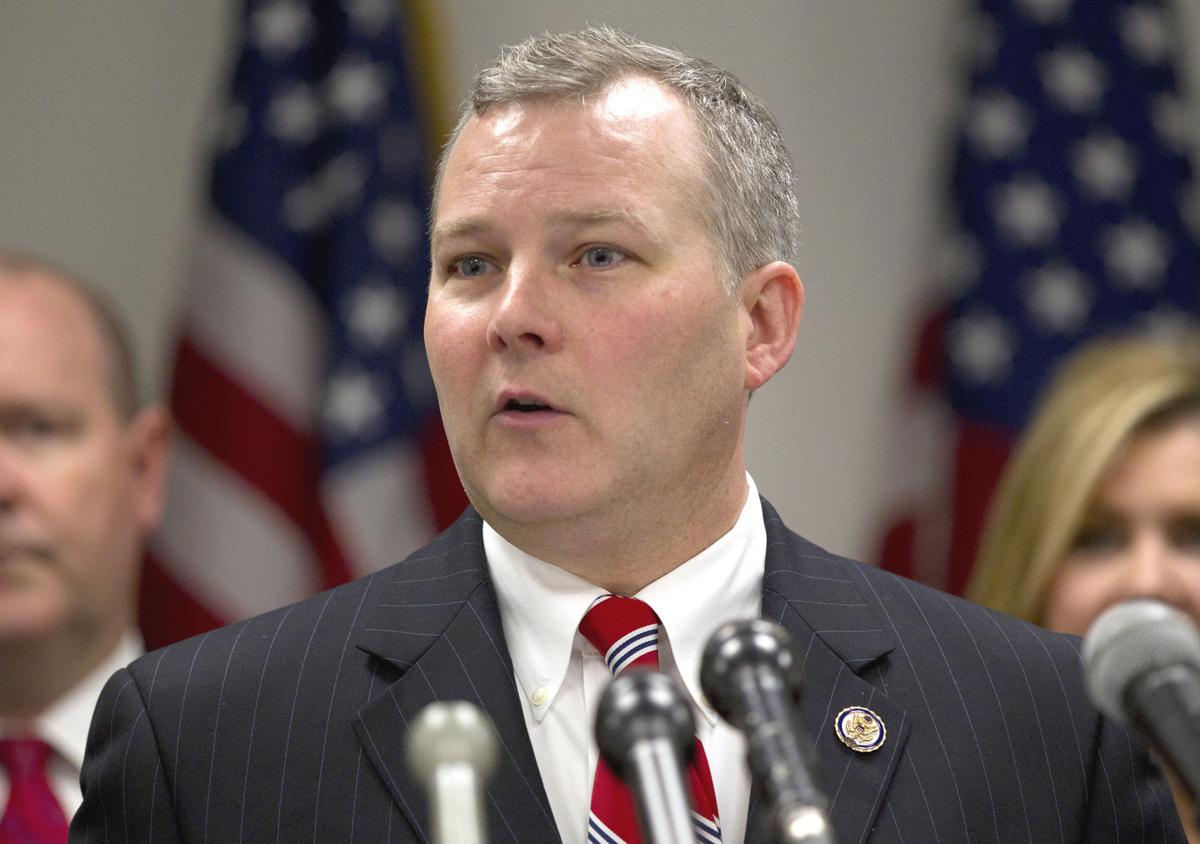 Why do many Re­pub­lic­ans, in­dustry, and labor groups sup­port it?
Pro­ponents of the pipeline ar­gue that it would not only cre­ate thou­sands of jobs in the United States dur­ing and after its con­struc­tion, but that it would also open U.S. ac­cess to one of the biggest oil re­serves in the world, and slash our de­pend­ence on oil from over­seas. If built, the pipeline would bring 700,000 bar­rels of oil a day to the U.S. — about half the amount the coun­try im­ports from the Middle East. Re­pub­lic­ans and in­dustry pro­ponents have ques­tioned Pres­id­ent Obama for delay­ing what they call a "shovel-ready" pro­ject.
What happened?
After the State De­part­ment is­sued a fi­nal and mostly com­pli­ment­ary En­vir­on­ment­al Im­pact State­ment in late Au­gust, the ad­min­is­tra­tion was well on its way to­ward ap­prov­ing the con­tro­ver­sial pro­ject. In fact, an over­whelm­ing ma­jor­ity of Na­tion­al Journ­al En­ergy and En­vir­on­ment In­siders in Oc­to­ber were sure it would hap­pen. But act­iv­ists had just be­gun to ramp up op­pos­i­tion and spent much of late sum­mer and fall call­ing out Obama on the pro­ject dur­ing cam­paign ral­lies and events across the coun­try. The cul­min­a­tion of all this came when thou­sands of pro­test­ers gathered in Wash­ing­ton in early Novem­ber, form­ing a ring around the White House and telling Obama that they would pull their grass­roots or­gan­iz­ing and donor sup­port in next year's elec­tion should the ad­min­is­tra­tion green-light the pro­ject. In ad­di­tion, field hear­ings on the pro­ject el­ev­ated con­cerns from Neb­raska res­id­ents about the pipeline's prox­im­ity to the state's Ogal­lala aquifer, which sup­plies drink­ing wa­ter to 1.5 mil­lion people. Neb­raska's gov­ern­ment got in­volved and called for a spe­cial le­gis­lat­ive ses­sion to deal with the pipeline.
The delay
Less than a week after the White House protest in early Novem­ber, the State De­part­ment said it was or­der­ing a new route for the con­tro­ver­sial pipeline, delay­ing the ad­min­is­tra­tion's de­cision un­til after the 2012 pres­id­en­tial elec­tion. The ad­min­is­tra­tion said that the de­cision was made to avoid the eco­lo­gic­ally sens­it­ive Sand Hills re­gion of Neb­raska, but Re­pub­lic­an law­makers and pipeline pro­ponents have ar­gued that it's all polit­ics — that Obama's de­cision was not in the na­tion's in­terest, but in his own polit­ic­al in­terest.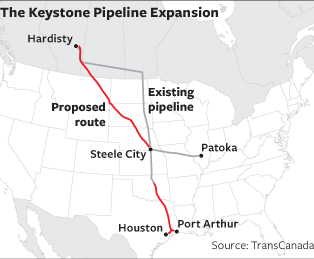 Sen­ate meas­ure
Sen­ate Re­pub­lic­ans, led by Minor­ity Lead­er Mitch Mc­Con­nell of Ken­tucky and For­eign Re­la­tions Com­mit­tee rank­ing mem­ber Richard Lugar of In­di­ana, have in­tro­duced le­gis­la­tion that would re­quire the State De­part­ment to ap­prove the Key­stone XL per­mit with­in 60 days or have the pres­id­ent ex­plain why the pipeline is not in the na­tion's in­terest. Lugar said earli­er this week that he still hasn't been able to get Demo­crats to sign onto the bill.
House meas­ure
Rep. Lee Terry, R-Neb., last week in­tro­duced a bill aimed at speed­ing up the fi­nal de­cision on the pro­ject by mov­ing it from the State De­part­ment and the White House to the Fed­er­al En­ergy Reg­u­lat­ory Com­mis­sion, which would then have 30 days to make a de­cision. If FERC does not take ac­tion with­in that time peri­od, the per­mit would then be deemed ap­proved, ac­cord­ing the meas­ure. Terry said last week that House Speak­er John Boehner, R-Ohio, prom­ised to tie the meas­ure to the broad­er payroll-tax hol­i­day and un­em­ploy­ment pack­age. Though Obama on Wed­nes­day prom­ised to veto any such ef­forts, Boehner and Re­pub­lic­ans have pressed on.