IN­TEREST GROUPS
Jes­sica Boulanger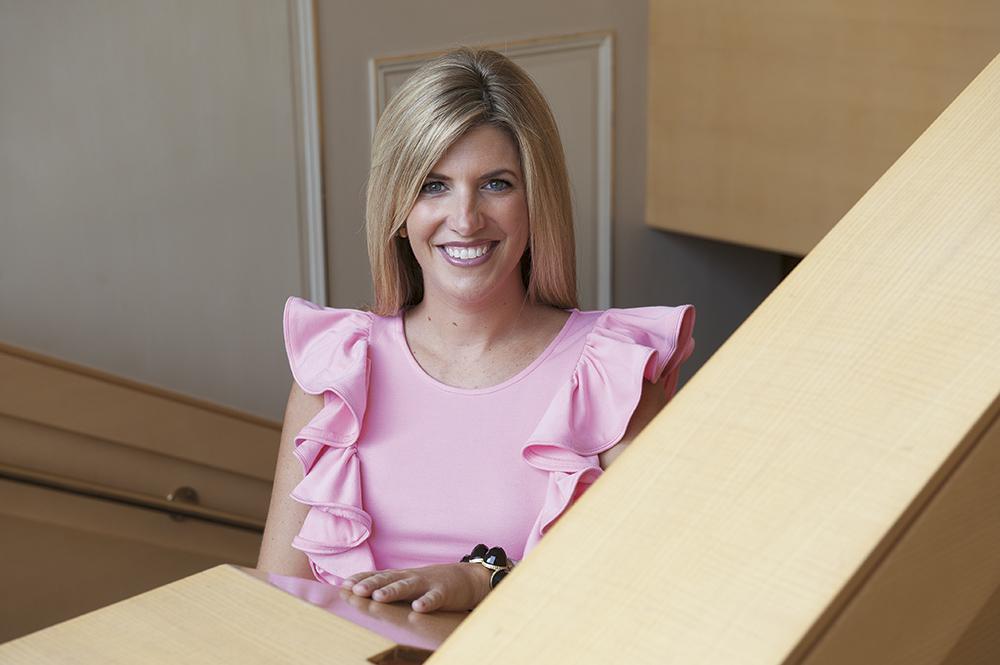 Jes­sica Boulanger, a spokes­per­son for the House Re­pub­lic­an lead­er­ship in the early and mid-2000s, is the new vice pres­id­ent of com­mu­nic­a­tions at the Busi­ness Roundtable. She will re­port to Seni­or Vice Pres­id­ent Tita Free­man, who joined the or­gan­iz­a­tion in Feb­ru­ary. To­geth­er, they will be re­spons­ible for the group's ex­tern­al po­s­i­tion­ing at a time when its sig­na­ture is­sue, job cre­ation, has nev­er been more rel­ev­ant. "There is not a pres­id­en­tial race in re­cent memory where jobs and the eco­nomy were so front and cen­ter," says Boulanger, 35.
Hail­ing from Fre­do­nia, N.Y., Boulanger at­ten­ded Syra­cuse Uni­versity and cut her teeth as an in­tern for then-Sen. Al D'Am­ato, R-N.Y., and then-Rep. Jim Walsh, R-N.Y. After a stop at a New York City-based pub­lic-re­la­tions firm, she landed on Cap­it­ol Hill as deputy press sec­ret­ary for then-House Re­pub­lic­an Whip Tom DeLay, R-Texas. She went on to be­come press sec­ret­ary for DeLay's suc­cessor as GOP whip, Rep. Roy Blunt of Mis­souri, and then com­mu­nic­a­tions dir­ect­or for the Na­tion­al Re­pub­lic­an Con­gres­sion­al Com­mit­tee. Be­fore join­ing the Busi­ness Roundtable, Boulanger was vice pres­id­ent of pub­lic af­fairs at New Me­dia Strategies, based in Ar­ling­ton, Va. In 2009, she cre­ated a line of con­tem­por­ary ma­ter­nity wear.
She is mar­ried to Todd Boulanger, one of two dozen lob­by­ists, law­makers, Hill aides, and gov­ern­ment of­fi­cials who were en­snared in the Jack Ab­ramoff cor­rup­tion scan­dal. Todd Boulanger pleaded guilty to brib­ing con­gres­sion­al aides with meals and tick­ets to sport­ing events and was sen­tenced to a month in a halfway house.
Chris­toph­er Snow Hop­kins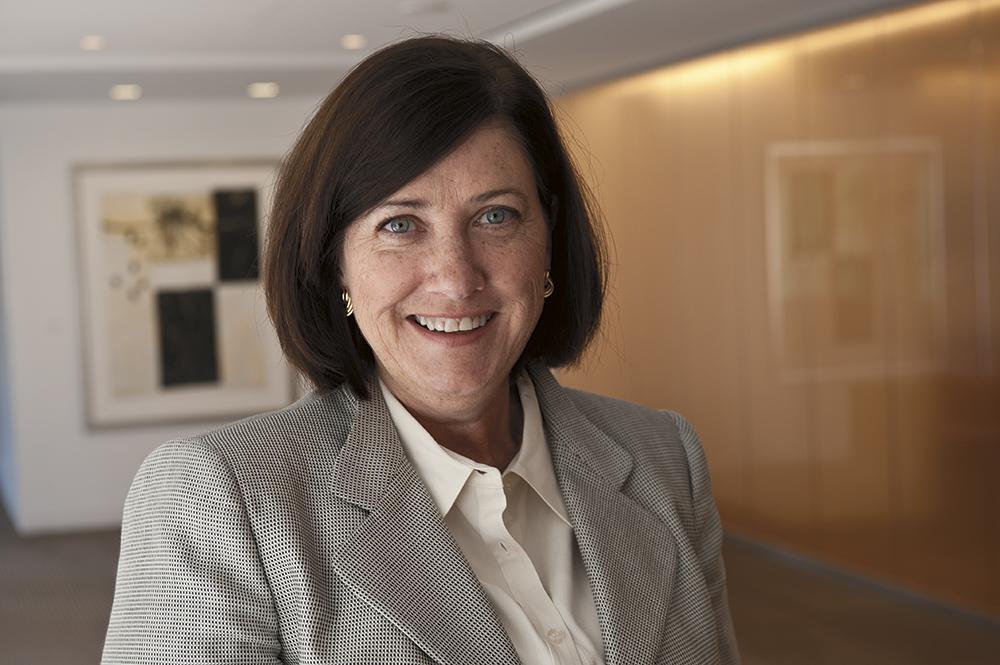 AT THE BAR
Cheryl Falvey
In Au­gust 2007, Mat­tel re­called 1 mil­lion toys coated with lead paint. Of the tain­ted playthings — all of which had been man­u­fac­tured in China — 300,000 were already in the hands of Amer­ic­an con­sumers.
One year later, Pres­id­ent Bush signed the Con­sumer Product Safety Im­prove­ment Act, which es­tab­lished new lim­its on lead and phthal­ate levels in chil­dren's products. The le­gis­la­tion im­posed strict im­ple­ment­a­tion dead­lines — which set the tempo for life at the Con­sumer Product Safety Com­mis­sion.
"Im­ple­ment­ing that law was cer­tainly the most de­mand­ing part of my job," says Cheryl (Cheri) Falvey, 50, who this month joins Crow­ell & Mor­ing as a part­ner in the law firm's torts group and product risk-man­age­ment prac­tice after four and a half years as CPSC's gen­er­al coun­sel. "I ar­rived six months be­fore the law was passed, and dur­ing my time there, we did two rule-mak­ings every six months."
The goal was to in­ter­cept faulty or dan­ger­ous products be­fore they got to con­sumers. It was a thor­oughgo­ing over­haul of the com­mis­sion's en­abling le­gis­la­tion — and not without un­in­ten­ded con­sequences. The law was meant to bar dan­ger­ous sub­stances from "things that in­fants can sleep with or suck on," Falvey ex­plains, but it also covered youth-sized all-ter­rain vehicles (be­cause of their lead-acid bat­ter­ies). The act man­dated third-party test­ing to prove com­pli­ance — an ex­pens­ive pro­pos­i­tion for most toy makers.
In 2011, Con­gress re­vised the man­date, eas­ing some of these re­stric­tions. "There was a real ef­fort to strike the right bal­ance between the cost of the test­ing and the need to keep kids safe," Falvey says.
In a blog post, CPSC Com­mis­sion­er Nancy Nord praised Falvey as "someone who had the wis­dom to know what the agency lead­er­ship needed to hear and the cour­age to say it. If our gen­er­al coun­sel "… had to worry about keep­ing her job if she told a com­mis­sion­er something he or she didn't want to hear, then we wouldn't really have a law­yer. We would have a sy­co­phant, use­ful to the egos of the "˜cor­rectly aligned' com­mis­sion­ers but use­less or even dan­ger­ous to the health of the agency."
The daugh­ter of an Army of­ficer, Falvey at­ten­ded Holton-Arms, an all-girls private school in Beth­esda, Md., and then stud­ied eco­nom­ics and polit­ic­al sci­ence at Welles­ley Col­lege. She traces her in­terest in polit­ic­al af­fairs to "com­mut­ing to [school] with my fath­er and listen­ing to WTOP."
After col­lege, Falvey earned a law de­gree from Geor­getown Uni­versity and then prac­ticed as a lit­ig­at­or at New York City-based Dewey Bal­lan­tine, a fore­run­ner of Dewey & Le­B­oeuf. She spent two dec­ades in the Wash­ing­ton of­fice of Akin Gump Strauss Hauer & Feld, where her work re­volved around chem­ic­al ex­pos­ure, or the "in­ter­sec­tion of sci­ence and the law," she says.
"My job was mak­ing sure that junk sci­ence didn't play out in the courtroom, that de­cision-mak­ing was al­ways based on sol­id sci­ence."
C.S.H.
CON­SULT­ING GAME
Scott Hatch
Scott Hatch, a former ex­ec­ut­ive dir­ect­or of the Na­tion­al Re­pub­lic­an Con­gres­sion­al Com­mit­tee, has joined the Wash­ing­ton of­fice of Los Angeles-based Man­att, Phelps & Phil­lips. He was re­cruited to the firm by Jim Bon­ham, chair­man of the fed­er­al gov­ern­ment-af­fairs and pub­lic-policy prac­tice, after the two re­con­nec­ted this sum­mer to dis­cuss a shared ac­count.
Party polit­ics not­with­stand­ing, Hatch says that he re­gards Bon­ham as a kindred spir­it. The lat­ter served as ex­ec­ut­ive dir­ect­or of the Demo­crat­ic Con­gres­sion­al Cam­paign Com­mit­tee in the early 2000s.
Hatch, now 44, was something of a Re­pub­lic­an prodigy: At 26, he be­came chief floor as­sist­ant for then-House Ma­jor­ity Whip Tom DeLay, R-Texas, and, at 30, the young­est ex­ec­ut­ive dir­ect­or in the NR­CC's his­tory.
His charmed ca­reer — and sub­sequent re­mov­al from the NR­CC a year after tak­ing over — were the sub­ject of a 2000 cov­er story in The Wash­ing­ton Post magazine, which sug­ges­ted that his de­par­ture was or­ches­trated by the Re­pub­lic­an lead­er­ship. Ac­cord­ing to the art­icle, Hatch's mar­tial de­mean­or — "This is a war; and we gotta win," he told the magazine — rankled then-NR­CC Chair­man Tom Dav­is of Vir­gin­ia.
Whatever the in­side story, Hatch re­boun­ded al­most im­me­di­ately, es­tab­lish­ing Cap­it­ol Man­age­ment Ini­ti­at­ives in 2001 to help rock mu­si­cian Bono launch his ONE Cam­paign, which was in­stru­ment­al in passing the le­gis­lat­ive frame­work for the Pres­id­ent's Emer­gency Plan for AIDS Re­lief, launched by George W. Bush.
The son of a home­build­er in Green­wich, Conn., Hatch is a "product of the Re­agan gen­er­a­tion," he says. Upon gradu­at­ing from the Uni­versity of Notre Dame, he came dir­ectly to Wash­ing­ton, where his first job was in the of­fice of then-Rep. Jack Buech­ner, R-Mo.
After work­ing on the abort­ive con­gres­sion­al cam­paign of an ob­scure Ohio county com­mis­sion­er, Hatch signed on as a policy ana­lyst at the U.S. Cham­ber of Com­merce, fol­lowed by a stint with a fun­drais­ing arm of the NR­CC. When the Re­pub­lic­ans took over the House in the 1994 midterm elec­tions, Hatch en­lis­ted in DeLay's suc­cess­ful cam­paign for ma­jor­ity whip.
True to his roots, Hatch is a ma­ni­ac­al Notre Dame foot­ball fan.
C.S.H.
AT THE BAR
Le­onard Chan­in
For the past sev­en years, Le­onard Chan­in has been sharpen­ing his reg­u­la­tion skills at the Fed­er­al Re­serve Board and the Con­sumer Fin­an­cial Pro­tec­tion Bur­eau. He is leav­ing the bur­eau to re­join Mor­ris­on and Fo­er­ster as part­ner, bring­ing his reg­u­la­tion ex­pert­ise to the firm's fin­an­cial-ser­vices prac­tice.
At his most re­cent post at the CFPB, Chan­in served as as­sist­ant dir­ect­or of the Of­fice of Reg­u­la­tions. He joined the bur­eau in April 2011 on a de­tail from the Fed­er­al Re­serve, about three months be­fore the agency was of­fi­cially launched by the Dodd-Frank fin­an­cial-re­form law. "They wanted to get folks in as early as they could to try and set up pro­ced­ures, hire people, set up pro­cesses, and the like," he says.
His re­turn to the private sec­tor may be a res­ult of the "sev­en-year itch," Chan­in says. "In the scheme of things, it was a fairly long time to be do­ing that," he says. And the de­cision to re­turn to Mor­ris­on and Fo­er­ster was an easy one be­cause it was a firm he was "com­fort­able with and knew quite well."
One be­ne­fit that the private sec­tor of­fers is in­volve­ment in product de­vel­op­ment. Chan­in, 55, says he is look­ing for­ward to provid­ing leg­al and com­pli­ance ad­vice for new products and product-de­liv­ery chan­nels.
The Geor­gia nat­ive didn't im­me­di­ately think he'd pur­sue a ca­reer in reg­u­la­tion when he earned his law de­gree from Wash­ing­ton Uni­versity in St. Louis in 1985. Civil-rights is­sues piqued his in­terest more than fin­an­cial reg­u­la­tion. His first job at the Fed­er­al Re­serve in­tro­duced him to the com­bin­a­tion of civil rights and fair lend­ing through the Fed's re­spons­ib­il­ity to im­ple­ment the Equal Cred­it Op­por­tun­ity Act.
He next joined Mor­ris­on and Fo­er­ster for his first turn and was of coun­sel from 1999 to 2005. Al­though this is his second go-round at the firm, he's still set­tling in and de­term­in­ing the areas he wants to fo­cus on.
Bri­anna Mc­Clane
COR­POR­ATE AF­FAIRS
Brandi Wilson White
Brandi Wilson White is de­part­ing Cap­it­ol Hill for two short guys. The moth­er of Jay, 2, and Gra­ham, 1, is look­ing for­ward to be­ing home more of­ten and to en­joy­ing D.C.'s fall activ­it­ies with her sons. White is leav­ing her po­s­i­tion as policy ad­viser and coun­sel to Sen. Mitch Mc­Con­nell, R-Ky., to join the gov­ern­ment-re­la­tions of­fice of East­man Chem­ic­al. "If it wer­en't for them, hon­estly, I don't know that I'd ever leave the Hill," she says, "be­cause I love it so much."
East­man is based in King­s­port, Tenn., about a three-hour drive from White's ho­met­own of Athens, Tenn., and that geo­graph­ic­al con­nec­tion had a strong in­flu­ence on her de­cision to join. She grew up hear­ing about the com­pany, one of the top em­ploy­ers in the state. The job will also give her the chance to squeeze in more fam­ily time by bring­ing Jay and Gra­ham along to vis­it with her grand­moth­er when she travels to the King­s­port of­fice.
The Ten­ness­ee ties aren't all that mat­ters, though. Her ca­reer move to East­man was re­con­firmed after she met with the com­pany's gov­ern­ment-re­la­tions staff. "Leav­ing the Hill and leav­ing an of­fice that I ab­so­lutely love, I really wanted to be sure that wherever I go next that it's the right fit," White says. "It'll be a good fit for me."
Her pro­fes­sion­al in­terests are strongly based in D.C. White came to the Dis­trict for the first time as an un­der­grad at the Uni­versity of Ten­ness­ee. She spent the sum­mer between her ju­ni­or and seni­or years as an in­tern with then-Sen. Bill Frist, R-Tenn., and after gradu­at­ing from the Uni­versity of Ten­ness­ee's law school, White moved to D.C. to join Frist's of­fice as deputy chief coun­sel.
Her time with Frist was mem­or­able be­cause it in­cluded Sen­ate con­firm­a­tion of two Su­preme Court justices, Samuel Alito and John Roberts. Now, as a moth­er, she's even prouder when she looks back on her work in the Sen­ate to pass the Adam Walsh Child Pro­tec­tion and Safety Act.
After Frist's re­tire­ment in 2007, White was briefly a pres­id­en­tial ap­pointee at the Justice De­part­ment's Of­fice of Leg­al Policy. She has been with Mc­Con­nell for the past five years. Her first day with East­man is Oct. 9. White, 34, will miss the ca­marader­ie of Cap­it­ol Hill but says she's ex­cited to work with east­ern Ten­ness­ee res­id­ents whose pri­or­it­ies are of­ten "God, fam­ily, UT foot­ball, and then everything else."
B.M.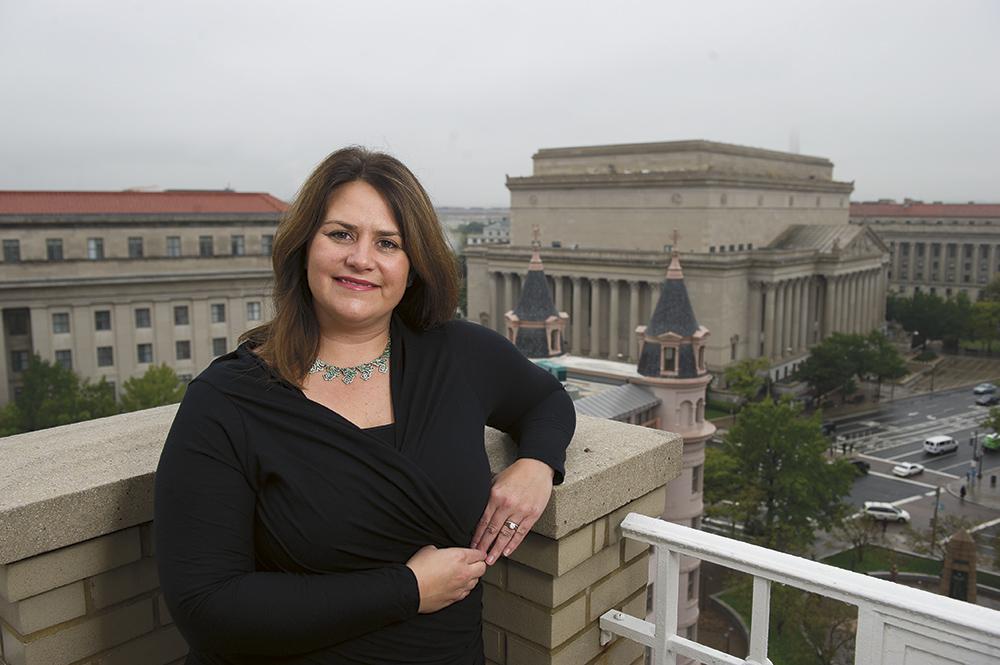 THE BAR
Beth Beacham
Beth Beacham's de­par­ture from the Fed­er­al Elec­tion Com­mis­sion came at an ideal time. FEC em­ploy­ees are re­stric­ted from cam­paign­ing, but now the former Re­pub­lic­an op­er­at­ive can ex­per­i­ence the gen­er­al elec­tion in her new po­s­i­tion as of coun­sel for Clark Hill's gov­ern­ment and pub­lic-af­fairs prac­tice. "Either you really like [cam­paign­ing] or you really don't," she says. "It's busy, it's hard, it's chal­len­ging, but at the same time, it's fun and re­ward­ing."
As the ex­ec­ut­ive as­sist­ant and coun­sel to FEC Com­mis­sion­er Don­ald McGahn, Beacham had to be a "jack of all trades," as she de­scribes it. Com­mis­sion­ers of­ten hire law­yers for the two staff slots they are al­lot­ted. Beacham, 39, served as McGahn's press sec­ret­ary, law­yer, as­sist­ant, and any oth­er role he needed. She calls her ex­per­i­ence with the FEC in­valu­able and says it will help her at Clark Hill. "It really gives you in­sight in­to how the agency works," she says. "It really helps when you want to rep­res­ent cli­ents in the fu­ture. You bring a cer­tain ex­per­i­ence and ex­pert­ise that a lot of people don't get."
Ori­gin­ally from Frank­lin Springs, Ga., Beacham ap­plied to law school in D.C. on the ad­vice of a friend. She came to tour the city and Cath­ol­ic Uni­versity after be­ing ac­cep­ted to the uni­versity's Colum­bus School of Law. "It was just one of those mo­ments where you just know," she says. "I knew this is where I wanted to be."
Her time at Cath­ol­ic provided the op­por­tun­ity to snag Hill in­tern­ships, in­clud­ing a stint at the Na­tion­al Re­pub­lic­an Con­gres­sion­al Com­mit­tee. It was while work­ing there on the 2000 elec­tion that she furthered her in­terest in polit­ics and met McGahn.
Beacham clerked for McGahn while he was gen­er­al coun­sel at the NR­CC, lead­ing the way to her later move to the Fed­er­al Elec­tion Com­mis­sion. She joined the Re­pub­lic­an Na­tion­al Com­mit­tee as deputy re­dis­trict­ing coun­sel after gradu­ation. After a year with the com­mit­tee, she moved to Akin Gump Strauss Hauer & Feld, fo­cus­ing on pub­lic law and policy. From there, she went to pub­lic-af­fairs firm DCI Group and then re­turned to the NR­CC as gen­er­al coun­sel. She joined the FEC in 2009.
Beacham has a new job and a new hus­band. A mu­tu­al friend de­cided that Beacham and a sol­dier, Ken White, would make a good match. The two began ex­chan­ging e-mails while he was de­ployed to Afgh­anistan with the Army. The cor­res­pond­ence turned in­to daily phone calls, and the couple mar­ried last New Year's Eve. After what Beacham terms a "whirl­wind ro­mance," they settled in her Ar­ling­ton apart­ment with their 70- pound Dober­man.
B.M.