March 21, 2013, 3:55 p.m.
Polit­ic­al Stripes
Kelly Nal­len
In the wake of last year's elec­tion, Amer­ic­an Cross­roads is re­cal­ib­rat­ing its di­git­al strategy.
"We're try­ing to fig­ure out what we did well and what we didn't do well," says Kelly Nal­len, the con­ser­vat­ive su­per PAC's new dir­ect­or of di­git­al. "We were very good at de­liv­er­ing mes­sages to people where they were already — read­ing an on­line news­pa­per art­icle, for ex­ample — but [less ef­fect­ive] at steer­ing them to our web­site or to a Face­book page they wer­en't fa­mil­i­ar with."
"We thought it'd be a good idea" to have a ded­ic­ated staff mem­ber, Nal­len adds. "Someone who would start think­ing about things a little earli­er than the sum­mer be­fore an elec­tion."
Nal­len, 24, was raised in West­port, Conn., a pros­per­ous sub­urb of New York City. Her fath­er, John Nal­len, is in fin­ance at News Corp. "My par­ents are both pretty con­ser­vat­ive, and that's a little rare where I grew up," she says. "My dad al­ways en­cour­aged me to read both The New York Times and the New York Post in the morn­ing to make sure I was get­ting both sides of every story."
After gradu­at­ing from George Wash­ing­ton Uni­versity in 2010, Nal­len joined Amer­ic­an Cross­roads as a "catchall polit­ic­al as­sist­ant," work­ing on the group's tele­vi­sion pro­grams, dir­ect mail, phone calls, and "just help­ing make the trains run on time," she says. "We're very lean and mean."
Chris­toph­er Snow Hop­kins
Con­sult­ing Game
Kris Balder­ston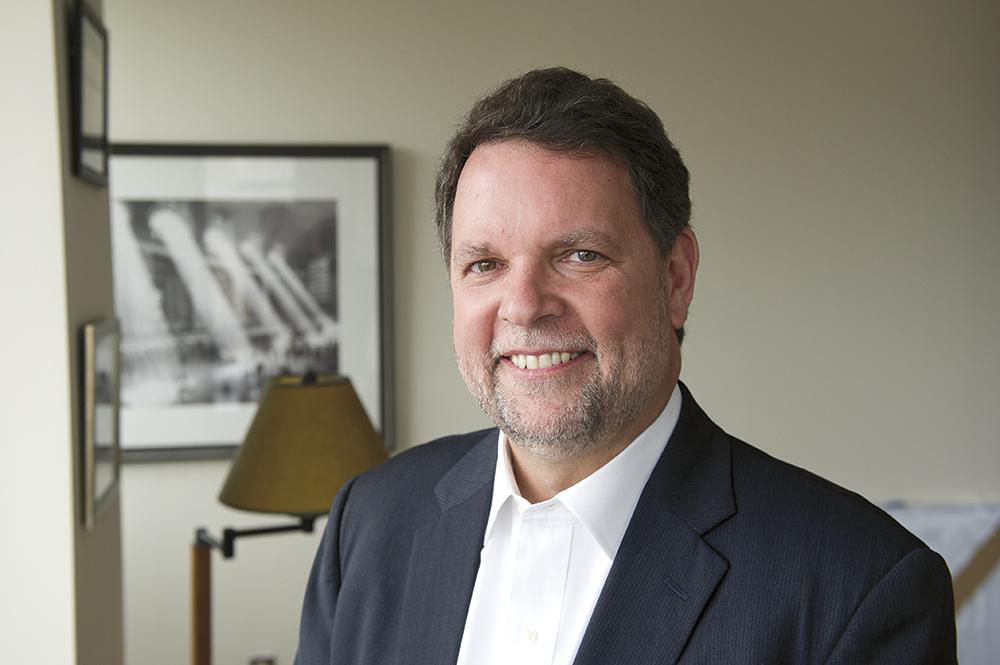 Mike Mag­n­er
Hill People
Ju­li­ane Sul­li­van
Ju­li­ane Sul­li­van, a one­time policy dir­ect­or for then-House Ma­jor­ity Lead­er Tom DeLay, R-Texas, is the new staff dir­ect­or of the House Com­mit­tee on Edu­ca­tion and the Work­force. The 42-year-old was most re­cently a lob­by­ist with Akin Gump Strauss Hauer & Feld.
Asked if there is something mas­ochist­ic about re­turn­ing to Cap­it­ol Hill, Sul­li­van says laugh­ingly, "There's something in­tox­ic­at­ing about it. There's such ca­marader­ie up there.
"I've got two young chil­dren, and the flex­ible hours that come with work­ing down­town have been fant­ast­ic"…. But I think I've got a little more Hill time left in me."
Born in Hou­s­ton, Sul­li­van grew up in Ken­tucky and stud­ied journ­al­ism, with a minor in polit­ic­al sci­ence, at West­ern Ken­tucky Uni­versity. "I had a pro­fess­or who al­ways said that a party with a bunch of journ­al­ists was the most en­ter­tain­ing type of party you could go to be­cause every­body had something to talk about. Not to put down any pro­fes­sion, but if you went out with a bunch of doc­tors, what are they go­ing to talk about?"
Dur­ing her fi­nal semester, Sul­li­van was seized by a fit of ex­ist­en­tial anxi­ety while speak­ing to her sor­or­ity chapter ad­viser, who also happened to be a field rep­res­ent­at­ive for Sen. Mitch Mc­Con­nell, R-Ky. "I did all this be­moan­ing, as col­lege stu­dents are wont to do. "˜What am I go­ing to be when I grow up?' And, she said, "˜Why don't you con­sider in­tern­ing?' "
Sul­li­van du­ti­fully ap­plied for an in­tern­ship in Mc­Con­nell's press of­fice and has nev­er left the polit­ic­al arena (apart from a hi­atus in the mar­ket­ing and com­mu­nic­a­tions de­part­ment of a Flor­ida med­ic­al clin­ic). In 1995, Sul­li­van was hired as an aide to then-fresh­man Rep. Ed Whit­field, R-Ky. After that, she took a job as seni­or le­gis­lat­ive as­sist­ant un­der then-Rep. Anne Northup, R-Ky., be­fore join­ing then-Ma­jor­ity Whip DeLay as his ap­pro­pri­ations ad­viser. Sul­li­van bolted to the private sec­tor when she be­came preg­nant with her first child.
She is mar­ried to Thomas Sul­li­van, a lob­by­ist with Nel­son Mullins Ri­ley Scar­bor­ough.
C.S.H.
Im­age-Makers
Scott Hoe­f­lich
In Au­gust 2009, then-Sen. Ar­len Specter, R-Pa., was la­cer­ated by his con­stitu­ents at a town-hall meet­ing in Le­ban­on, Pa. Be­fore an ir­ate crowd — an early mani­fest­a­tion of the tea party — Specter de­fen­ded a single-pay­er sys­tem, the "pub­lic op­tion," and oth­er con­tro­ver­sial pro­pos­als for health care re­form. At one point, a man walked in­to the aisle wav­ing a piece of pa­per and launched in­to a diatribe.
"We were all stand­ing along the wall," re­calls Scott Hoe­f­lich, then Specter's chief of staff. "We had two Cap­it­ol Po­lice of­ficers with us, and one of them said, "˜Je­sus Christ, he's go­ing in.' Specter was ap­proach­ing the man scream­ing at him."
This mo­ment — which fore­shad­owed Specter's polit­ic­al de­mise — is one of the most mem­or­able from Hoe­f­lich's 11 years un­der the late states­man. One year later, Specter would switch parties in a last-ditch ef­fort to keep his seat. He was de­feated in the gen­er­al elec­tion by now-Sen. Pat Toomey, R-Pa.
This month, Hoe­f­lich was named a seni­or vice pres­id­ent in RLM Fins­bury's Wash­ing­ton of­fice. He joins Eric Eve, a former first deputy comp­troller for New York City, and Steph­en Labat­on, a former re­port­er for The New York Times. Hoe­f­lich, 33, was most re­cently a seni­or as­so­ci­ate at IKON.
The Phil­adelphia Eagles fan — a hobby that causes more pain than pleas­ure, he says — grew up in Har­ris­burg, Pa. His fath­er worked in the tire busi­ness and his moth­er was a nurs­ing-home di­eti­tian.
Hoe­f­lich joined Specter's of­fice as an in­tern dur­ing his sopho­more year of col­lege. Three years later, he was mulling over the pro­spect of law school when Specter was dia­gnosed with Hodgkin's lymph­oma.
"We all circled the wag­ons, and I put my per­son­al am­bi­tions on hold," says Hoe­f­lich, then Specter's press sec­ret­ary. "Between Su­preme Court nom­in­a­tions, im­mig­ra­tion re­form, and all the oth­er is­sues go­ing be­fore the Ju­di­ciary Com­mit­tee, I didn't have time for any­thing else."
In 2006, just four years after ar­riv­ing in Specter's of­fice, Hoe­f­lich be­came his chief of staff.
C.S.H.
In the Tanks
Car­mel Mar­tin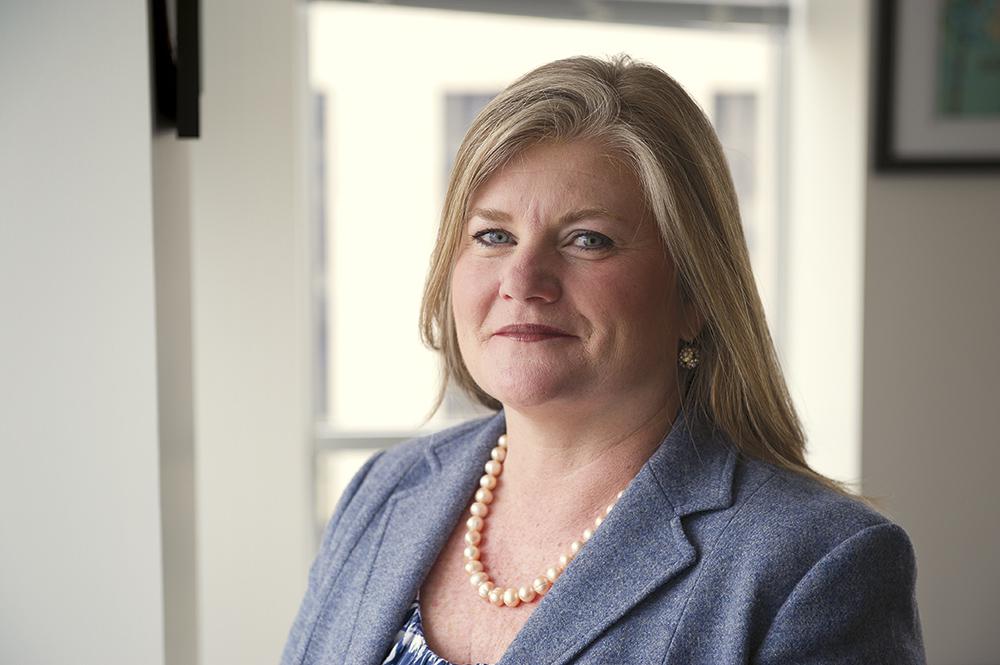 The Cen­ter for Amer­ic­an Pro­gress is wel­com­ing back one its first policy dir­ect­ors, Car­mel Mar­tin, after her four years of ser­vice as as­sist­ant sec­ret­ary for plan­ning, eval­u­ation, and policy de­vel­op­ment at the Edu­ca­tion De­part­ment.
Mar­tin will be the lib­er­al think tank's ex­ec­ut­ive vice pres­id­ent for policy, a key de­vel­op­ment post that has been held by Sarah Wartell, pres­id­ent and CEO of the Urb­an In­sti­tute, and Melody Barnes, former dir­ect­or of Pres­id­ent Obama's Do­mest­ic Policy Coun­cil.
"It wasn't a giv­en I would leave," Mar­tin says of the post she has held at the Edu­ca­tion De­part­ment since Sec­ret­ary Arne Duncan's ar­rival in 2009. "But it was an op­por­tun­ity that was hard to pass up, to go back to CAP."
Mar­tin, 45, is still wrap­ping up work at Edu­ca­tion, where she has been in­volved in budget and policy is­sues in every pro­gram area. As she was pre­par­ing for her exit, she says, "it was a dif­fi­cult de­cision to leave the pres­id­ent and the sec­ret­ary. But it is very de­mand­ing work. And I was in­ter­ested in work­ing across mul­tiple is­sue areas."
A New Jer­sey nat­ive who went to the Uni­versity of Texas to earn a law de­gree and a mas­ter's de­gree in pub­lic policy, Mar­tin has been in­volved in edu­ca­tion is­sues since early in her ca­reer. She worked first in Aus­tin, Texas, for five years at Hogan and Hartson (now Hogan Lov­ells), fo­cus­ing on school-fin­ance is­sues and civil-rights cases.
She moved to the Civil Rights Di­vi­sion at the Justice De­part­ment and was de­tailed to the of­fice of then-Sen­ate Ma­jor­ity Lead­er Tom Daschle, D-S.D. That led to a full-time job with then-Sen. Jeff Binga­man, D-N.M., work­ing on edu­ca­tion and oth­er is­sues, in­clud­ing wel­fare re­form and child care.
Mar­tin be­came as­so­ci­ate dir­ect­or for do­mest­ic policy at CAP shortly after it was foun­ded in 2003, but not long after that she re­ceived a call from Sen. Ed­ward Kennedy, D-Mass., ask­ing her to re­turn to Cap­it­ol Hill to help with his work on the Health, Edu­ca­tion, Labor, and Pen­sions Com­mit­tee. "He was a tough guy to say no to," Mar­tin says, "and he was a great boss." Mar­tin was Kennedy's deputy staff dir­ect­or for five years be­fore leav­ing at the end of 2008 to work for Duncan im­me­di­ately after he was tapped to be Edu­ca­tion sec­ret­ary.
When she's back at CAP next month, Mar­tin says she'll be "eager and ex­cited to think about edu­ca­tion in the eco­nom­ic space," as well as work on oth­er do­mest­ic policy is­sues such as health care and im­mig­ra­tion re­form.
M.M.
Around the Agen­cies
Kath­leen Mer­rigan
After four years as second in com­mand at the Ag­ri­cul­ture De­part­ment, Kath­leen Mer­rigan is step­ping down as the top deputy to Ag­ri­cul­ture Sec­ret­ary Tom Vil­sack.
The sur­prise move was an­nounced last week without any spe­cif­ics about Mer­rigan's plans, though she did hint at the in­tense work­load.
"It has been an am­bi­tious first term," Mer­rigan said in a pre­pared state­ment. "From im­ple­ment­ing the 2008 farm bill, im­prov­ing school meals, ex­pand­ing op­por­tun­it­ies for Amer­ic­an farm­ers, spend­ing count­less hours in the White House situ­ation room, to shep­herd­ing USDA budgets through chal­len­ging times, it has been an hon­or to play a small part in his­tory.
"I hope that dur­ing my ten­ure, I was able to help open USDA's doors a little wider, in­vit­ing new and dis­cour­aged con­stitu­en­cies to par­ti­cip­ate in USDA pro­grams."
Mer­rigan did not re­spond to a re­quest for an in­ter­view.
Vil­sack, who re­cently an­nounced he would stay on for Obama's second term, is­sued a state­ment prais­ing Mer­rigan. "She has played a vi­tal role in the de­part­ment-wide fo­cus on the Know Your Farm­er, Know Your Food ini­ti­at­ive, as well as our ef­forts to achieve budget ef­fi­cien­cies and sav­ings dur­ing an un­cer­tain budget time," Vil­sack says. "Deputy Sec­ret­ary Mer­rigan has led USDA's ef­forts to im­ple­ment im­port­ant reg­u­la­tions, and she has been an im­port­ant ad­voc­ate for a strong Na­tion­al Or­gan­ic Pro­gram.
"I deeply ap­pre­ci­ate her ser­vice, and I wish her all the best in her fu­ture en­deavors."Dur­ing her ten­ure at USDA, Mer­rigan, 53, has been a strong ad­voc­ate for loc­ally grown foods and or­gan­ic farm­ing while also main­tain­ing sup­port for con­ven­tion­al sub­sidies and bi­o­tech­no­logy.
A gradu­ate of Wil­li­ams Col­lege, she has a mas­ter's de­gree in pub­lic af­fairs from the Uni­versity of Texas and a doc­tor­ate in en­vir­on­ment­al plan­ning and policy from MIT.
She was a seni­or staffer for Sen. Patrick Leahy, D-Vt., on the Sen­ate Ag­ri­cul­ture Com­mit­tee and led USDA's Ag­ri­cul­tur­al Mar­ket­ing Ser­vice at the end of the Clin­ton ad­min­is­tra­tion.
Be­fore re­turn­ing to USDA in 2009, Mer­rigan spent eight years as an as­sist­ant pro­fess­or and dir­ect­or of the Ag­ri­cul­ture, Food, and En­vir­on­ment gradu­ate pro­gram at the Fried­man School of Nu­tri­tion Sci­ence and Policy at Tufts Uni­versity.
M.M.