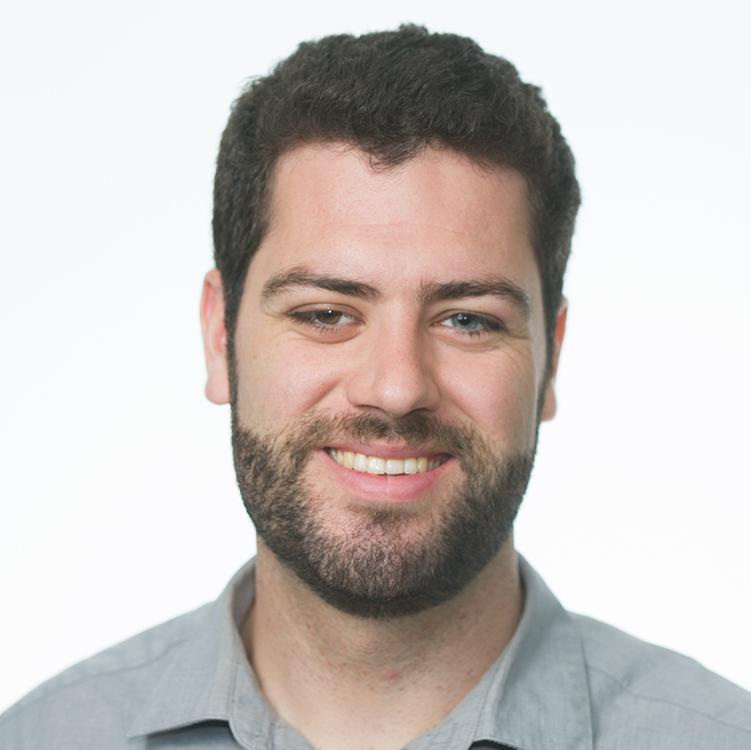 Mi­chael O'Ri­elly, a Re­pub­lic­an mem­ber of the Fed­er­al Com­mu­nic­a­tions Com­mis­sion, warned his agency on Monday not to ad­opt "un­due" re­stric­tions in the up­com­ing auc­tion of air­wave li­censes.
"I also feel strongly that the Com­mis­sion must not im­ple­ment rules de­signed to pre­or­dain auc­tion res­ults or place un­due re­stric­tions on li­censes," O'Ri­elly said in his first ma­jor policy speech at the Hud­son In­sti­tute, ac­cord­ing to a copy of his pre­pared re­marks.
"Such ef­forts have failed in the past. And now, more than ever, we can­not af­ford to di­min­ish par­ti­cip­a­tion or rev­en­ues. In­stead, the Com­mis­sion must al­low li­censes to go to their highest val­ued use and en­sure spec­trum flex­ib­il­ity."
The FCC is pre­par­ing to buy back the broad­cast li­censes of some TV sta­tions for auc­tion to cel­lu­lar car­ri­ers. The ad­di­tion­al air­waves, known as spec­trum, will help the cel­lu­lar car­ri­ers meet their cus­tom­ers' skyrock­et­ing de­mand for mo­bile data.
Sprint, T-Mo­bile, and many Demo­crats are ur­ging the FCC to lim­it the abil­ity of AT&T and Ve­r­i­zon to bid in the auc­tion. They warn that if the FCC doesn't im­pose re­stric­tions, the two largest play­ers could buy up enough spec­trum to ce­ment their dom­in­ance of the in­dustry and kill off com­pet­i­tion.
But O'Ri­elly said that re­stric­tions could re­duce the value of the spec­trum and sup­press gov­ern­ment rev­en­ue from the auc­tion.
FCC Chair­man Tom Wheel­er has not de­clared where he stands on the is­sue, but he has hin­ted that he is open to auc­tion re­stric­tions, say­ing he wants to en­sure that "mul­tiple car­ri­ers have ac­cess to air­waves needed to op­er­ate their net­works." O'Ri­elly is one of two Re­pub­lic­ans on the five-mem­ber com­mis­sion.
O'Ri­elly also em­phas­ized that for the auc­tion to suc­ceed, the FCC must make the pro­cess as simple as pos­sible to en­cour­age par­ti­cip­a­tion by TV sta­tions.
In his first ma­jor policy speech, the agency's new­est Re­pub­lic­an laid out his con­ser­vat­ive views on a host of oth­er is­sues be­fore the com­mis­sion.
He claimed the FCC has "ab­used" its power to reg­u­late the In­ter­net un­der the Tele­com­mu­nic­a­tions Act. The D.C. Cir­cuit Court of Ap­peals struck down the FCC's net neut­ral­ity rules earli­er this month. Al­though O'Ri­elly is a crit­ic of the rules, he ex­pressed dis­may at the rul­ing be­cause it largely left the FCC's au­thor­ity over the In­ter­net in­tact.
The rules re­quired In­ter­net pro­viders to treat all Web traffic equally, but O'Ri­elly pre­dicted that the de­mise of the reg­u­la­tions won't mean that pro­viders will be­gin block­ing or de­grad­ing ac­cess to web­sites.
"I don't see the mar­ket­place dra­mat­ic­ally chan­ging go­ing for­ward," he said. "I would be re­luct­ant to im­pose new ob­lig­a­tions in this space."
O'Ri­elly hin­ted that the agency should re­lax its me­dia own­er­ship re­stric­tions, say­ing the rules should be up­dated to "re­flect the real­it­ies of today's me­dia mar­ket­place." He ar­gued that the FCC must be more mind­ful of the size of its Uni­ver­sal Ser­vice Fund, which pays for a vari­ety of fed­er­al pro­grams through fees on monthly phone bills. He said the agency should re­form how it col­lects money for the fund, but sug­ges­ted that he would not be open to im­pos­ing fees on broad­band In­ter­net ser­vice.
The FCC is pre­par­ing to move ahead with tri­als for trans­ition­ing phone lines to In­ter­net-based net­works. Many con­sumer ad­voc­ates want to en­sure that the agency main­tains ad­equate reg­u­la­tion of the new net­works, but O'Ri­elly said the FCC "must en­sure that its policies and reg­u­la­tions do not im­pede this in­nov­a­tion so that pro­viders are free to im­ple­ment the latest tech­no­lo­gies and ser­vices."
"We should take this op­por­tun­ity to see how many reg­u­la­tions we can do without, such as ar­cane reg­u­lat­ory ac­count­ing and jur­is­dic­tion­al sep­ar­a­tions," he said.
O'Ri­elly ir­rit­ated some Demo­crat­ic sen­at­ors at his con­firm­a­tion hear­ing last year when he an­nounced that he would "stand strong for free­dom." Demo­crats wor­ried the state­ment soun­ded like the ral­ly­ing cry of a hard-core con­ser­vat­ive.
He ended Monday's speech with an at­tempt to ease con­cerns about his par­tis­an­ship.
"When I use the word free­dom, I do not mean to im­ply that I hold a mono­poly or trade­mark on this value. I have seen throughout my pro­fes­sion­al ca­reer that the ro­bust ex­change of ideas and bi­par­tis­an com­prom­ises can bring about the best policy res­ults," he said.
What We're Following See More »
SEVEN-POINT LEAD IN A FOUR-WAY
Quinnipiac Has Clinton Over 50%
2 hours ago
THE LATEST
Hillary Clinton leads Donald Trump 51%-41% in a new Quinnipiac poll released today. Her lead shrinks to seven points when the third-party candidates are included. In that scenario, she leads 45%-38%, with Gary Johnson pulling 10% and Jill Stein at 4%.
PROCEDURES NOT FOLLOWED
Trump Not on Ballot in Minnesota
4 hours ago
MIGHT STILL ACCEPT FOREIGN AND CORPORATE MONEY
Chelsea to Stay on Board of Clinton Foundation
4 hours ago
THE LATEST
Is the Clinton family backtracking on some of its promises to insulate the White House from the Clinton Foundation? Opposition researchers will certainly try to portray it that way. A foundation spokesman said yesterday that Chelsea Clinton will stay on its board, and that the "foundation's largest project, the Clinton Health Access Initiative, might continue to accept foreign government and corporate funding."
INTERCEPT IN MIDDLE EAST
Navy Calls Iranian Ships' Actions Dangerous, Unprofessional
5 hours ago
THE LATEST
"Four Iranian ships made reckless maneuvers close to a U.S. warship this week, the Pentagon said Thursday, in an incident that officials said could have led to dangerous escalation." The four Iranian vessels engaged in a "high-speed intercept" of a U.S. destroyer in the Strait of Hormuz. A Navy spokesman said the Iranina actions "created a dangerous, harassing situation that could have led to further escalation including additional defensive measures" by the destroyer.
$300 SAVINGS CARD
Under Pressure, EpiPen Maker Drops Prices
6 hours ago
THE LATEST
Amid public outcry and the threat of investigation by the Senate Judiciary Committee, Mylan has agreed to effectively drop the price of EpiPens. "The company, which did not lower the drug's list price, said it would reduce the patient cost of EpiPen through the use of a savings card, which will cover up to $300 of EpiPen 2-Pak."