March 28, 2014, 1:16 p.m.
Mi­crosoft is in full dam­age-con­trol mode after it sparked a pub­lic back­lash by snoop­ing on the emails of a blog­ger.
The com­pany said Fri­day that it will no longer go through the emails of users who are sus­pec­ted of steal­ing phys­ic­al or in­tel­lec­tu­al prop­erty from Mi­crosoft. In­stead, the com­pany will refer the cases to law en­force­ment.
Mi­crosoft is mak­ing the change to its com­pany policy im­me­di­ately and plans to up­date its cus­tom­er terms of ser­vice.
Last week, Mi­crosoft re­vealed in court fil­ings that its in­vest­ig­at­ors had ac­cessed the private Hot­mail ac­count of an un­named French blog­ger who al­legedly re­ceived stolen Win­dows code from a Mi­crosoft em­ploy­ee. The blog­ger was not ac­cused of any wrong­do­ing, but the FBI used the evid­ence Mi­crosoft pulled from the blog­ger's email ac­count to bring charges against the em­ploy­ee who al­legedly leaked the in­form­a­tion.
Pri­vacy act­iv­ists were out­raged that Mi­crosoft had not gone through any form­al leg­al pro­cess be­fore read­ing a user's emails. The con­tro­versy was es­pe­cially dam­aging be­cause Mi­crosoft has tried to at­tract new users by boast­ing about its pri­vacy pro­tec­tions. The com­pany has aired ads claim­ing Google "scroogles" its users by in­vad­ing their pri­vacy.
"It's al­ways un­com­fort­able to listen to cri­ti­cism," Brad Smith, Mi­crosoft's gen­er­al coun­sel, wrote in a blog post. "But if one can step back a bit, it's of­ten thought-pro­vok­ing and even help­ful. That was def­in­itely the case for us over the past week."
He in­sisted that the com­pany was "clearly" with­in its leg­al rights to search the user's email ac­count, but he said the com­pany has real­ized it should rely on form­al leg­al pro­ced­ures even when users are sus­pec­ted of steal­ing from Mi­crosoft.
Justin Brook­man, the dir­ect­or of con­sumer pri­vacy at the Cen­ter for Demo­cracy and Tech­no­logy, called the change in policy a "really good step." But he noted the an­nounce­ment is lim­ited to the nar­row cir­cum­stances when Mi­crosoft sus­pects a user of traf­fick­ing in Mi­crosoft prop­erty.
Most com­pan­ies write pri­vacy policies that give them sweep­ing au­thor­ity to ac­cess user data, Brook­man ex­plained.
"People don't read those things very closely so there isn't a lot of cost in say­ing, 'We re­serve the right to go in whenev­er we want,' " he said. "Maybe this will get people in gen­er­al to be a little more cau­tious."
What We're Following See More »
NEVER TRUMP
USA Today Weighs in on Presidential Race for First Time Ever
12 hours ago
THE DETAILS
"By all means vote, just not for Donald Trump." That's the message from USA Today editors, who are making the first recommendation on a presidential race in the paper's 34-year history. It's not exactly an endorsement; they make clear that the editorial board "does not have a consensus for a Clinton endorsement." But they state flatly that Donald Trump is, by "unanimous consensus of the editorial board, unfit for the presidency."
UNTIL DEC. 9, ANYWAY
Obama Signs Bill to Fund Government
17 hours ago
IT'S ALL CLINTON
Reliable Poll Data Coming in RE: Debate #1
20 hours ago
WHY WE CARE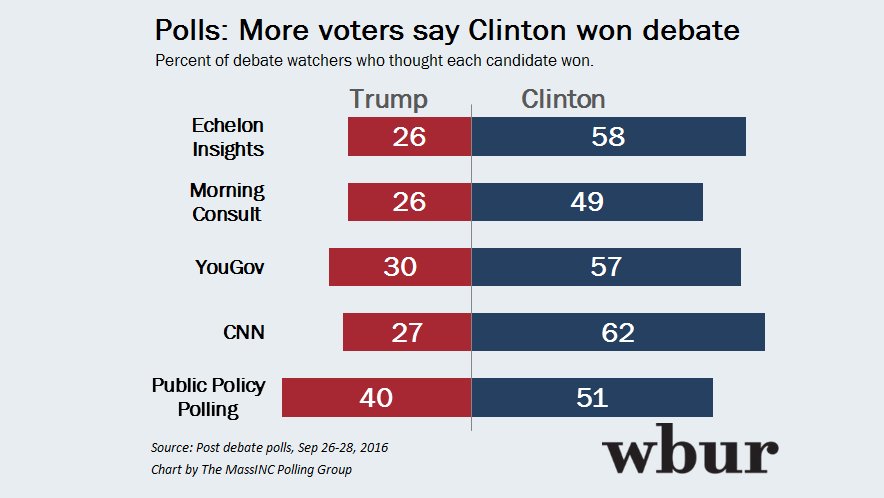 WHAT WILL PASS?
McConnell Doubts Criminal Justice Reform Can Pass This Year
22 hours ago
ALSO FIRED UNATTRACTIVE WAITRESSES
Trump Did Business with Cuba
22 hours ago
THE LATEST
Today in bad news for Donald Trump:
Newsweek found that a company he controlled did business with Cuba under Fidel Castro "despite strict American trade bans that made such undertakings illegal, according to interviews with former Trump executives, internal company records and court filings." In 1998, he spent at least $68,000 there, which was funneled through a consluting company "to make it appear legal."
The Los Angeles Times reports that at a golf club he owns in California, Trump ordered that unattractive female staff be fired and replaced with prettier women.