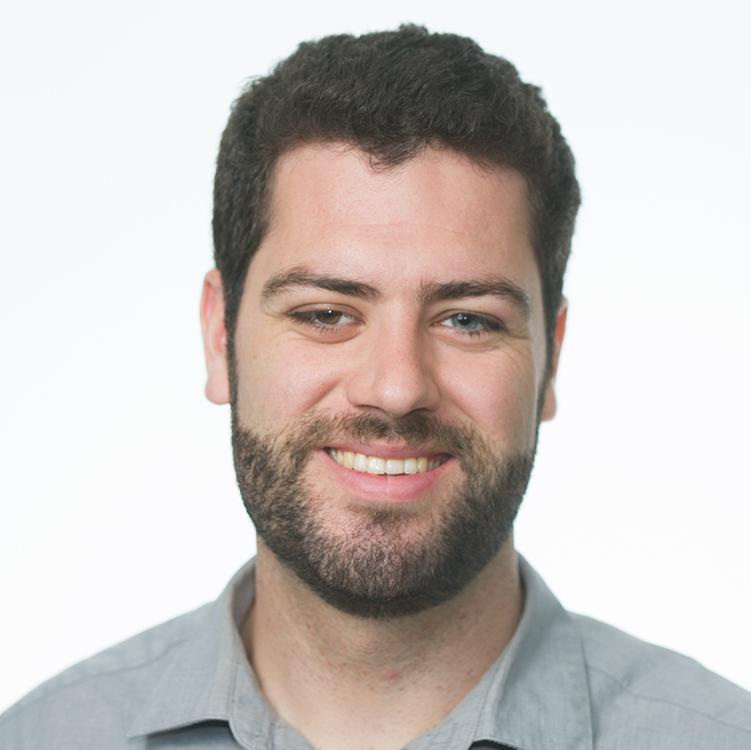 April 23, 2014, 11:21 a.m.
AT&T and the Fed­er­al Com­mu­nic­a­tions Com­mis­sion are in a high-stakes stan­doff.
The cell-phone car­ri­er is furi­ous over the FCC's planned rules for an up­com­ing auc­tion of air­wave li­censes and is threat­en­ing to sit out of the auc­tion en­tirely.
An AT&T boy­cott could be dev­ast­at­ing for the FCC. The fed­er­al gov­ern­ment is de­pend­ing on the auc­tion to gen­er­ate bil­lions of dol­lars in rev­en­ue to build a na­tion­wide high-speed com­mu­nic­a­tions net­work for first re­spon­ders and to pay off a 2012 tax cut.
But speak­ing to re­port­ers on Wed­nes­day, FCC Chair­man Tom Wheel­er ac­cused AT&T of bluff­ing. Wheel­er said it's "hard to con­ceive" of the na­tion's second largest wire­less car­ri­er not par­ti­cip­at­ing in the auc­tion.
The FCC chief noted that AT&T and oth­er car­ri­ers have been ag­gress­ively lob­by­ing for years to get the FCC to give them ac­cess to more spec­trum — the fre­quen­cies that carry all wire­less sig­nals.
"Wire­less car­ri­ers, in­clud­ing AT&T, have been very force­ful and per­suas­ive in mak­ing the case that the suc­cess of their abil­ity to serve con­sumers — and there­fore the suc­cess of their busi­ness — de­pends on ad­di­tion­al spec­trum," Wheel­er said. "I have a hard time en­vi­sion­ing this once in a life­time op­por­tun­ity for this kind of beach­front spec­trum be­ing something that people throw up their hands and walk away from."
Un­der a plan ap­proved by Con­gress in 2012, the FCC will pay TV sta­tions around the coun­try to give up their broad­cast li­censes. The agency will then auc­tion those li­censes to wire­less car­ri­ers to give them ac­cess to more air­waves to carry their cus­tom­ers' traffic.
Wire­less net­works have be­come clogged in re­cent years as con­sumers in­creas­ingly stream videos and browse the Web on their smart­phones.
But Wheel­er plans to cap the amount of spec­trum that AT&T and Ve­r­i­zon — the in­dustry's two largest com­pan­ies — can buy in the auc­tion.
The FCC chief has warned that without caps, AT&T and Ve­r­i­zon could buy up all of the low-fre­quency spec­trum, which is es­pe­cially valu­able be­cause it can carry sig­nals over longer dis­tances.
If Sprint and T-Mo­bile — the smal­ler of the four na­tion­al car­ri­ers — are boxed out of the auc­tion, it could starve them of the spec­trum they need to com­pete, Wheel­er has claimed. Con­sumers would start flee­ing the two smal­ler car­ri­ers if their net­works be­come con­ges­ted with traffic.
The death of Sprint and T-Mo­bile would al­low Ve­r­i­zon and AT&T to ramp up prices.
In a fil­ing to the FCC earli­er this month, AT&T claimed the pro­posed lim­its would put the com­pany in an "un­ten­able and un­ac­cept­able po­s­i­tion."
The com­pany ar­gued that it's only worth bid­ding in the auc­tion if it can gain ac­cess to large enough blocks of spec­trum to sup­port cell-phone ser­vice.
"AT&T has nev­er de­clined to par­ti­cip­ate in a ma­jor spec­trum auc­tion and cer­tainly did not in­tend to do so here," Joan Marsh, an AT&T vice pres­id­ent, wrote.
"But if the re­stric­tions as pro­posed are ad­op­ted, AT&T will need to ser­i­ously con­sider wheth­er its cap­it­al and re­sources are dir­ec­ted to­ward oth­er spec­trum op­por­tun­it­ies that will bet­ter en­able AT&T to con­tin­ue to sup­port high qual­ity LTE net­work de­ploy­ments to serve its cus­tom­ers."
On an earn­ings call on Tues­day, John Steph­ens, AT&T's chief fin­an­cial of­ficer, ap­peared to slightly walk back the com­pany's threat. He said the com­pany is still work­ing with the FCC to "es­tab­lish auc­tion rules that will cer­tainly pro­mote a good res­ult for AT&T but will also pro­mote a suc­cess­ful res­ult for the auc­tion."
"So we are in­ter­ested in par­ti­cip­at­ing," Steph­ens said.
The FCC is ex­pec­ted to vote on the re­stric­tions on May 14. The auc­tion is sched­uled for next year.
What We're Following See More »
STAFF PICKS
After Wikileaks Hack, DNC Staffers Stared Using 'Snowden-Approved' App
11 hours ago
WHY WE CARE
The Signal app is fast becoming the new favorite among those who are obsessed with the security and untraceabilty of their messaging. Just ask the Democratic National Committee. Or Edward Snowden. As Vanity Fair reports, before news ever broke that the DNC's servers had been hacked, word went out among the organization that the word "Trump" should never be used in their emails, lest it attract hackers' attention. Not long after, all Trump-related messages, especially disparaging ones, would need to be encrypted via the Snowden-approved Signal.
PROCEDURES NOT FOLLOWED
Trump Not on Ballot in Minnesota
4 days ago
MOB RULE?
Trump on Immigration: 'I Don't Know, You Tell Me'
4 days ago
THE LATEST
Perhaps Donald Trump can take a plebiscite to solve this whole messy immigration thing. At a Fox News town hall with Sean Hannity last night, Trump essentially admitted he's "stumped," turning to the audience and asking: "Can we go through a process or do you think they have to get out? Tell me, I mean, I don't know, you tell me."
BIG CHANGE FROM WHEN HE SELF-FINANCED
Trump Enriching His Businesses with Donor Money
6 days ago
WHY WE CARE
Donald Trump "nearly quintupled the monthly rent his presidential campaign pays for its headquarters at Trump Tower to $169,758 in July, when he was raising funds from donors, compared with March, when he was self-funding his campaign." A campaign spokesman "said the increased office space was needed to accommodate an anticipated increase in employees," but the campaign's paid staff has actually dipped by about 25 since March. The campaign has also paid his golf courses and restaurants about $260,000 since mid-May.
QUESTIONS OVER IMMIGRATION POLICY
Trump Cancels Rallies
6 days ago
THE LATEST
Donald Trump probably isn't taking seriously John Oliver's suggestion that he quit the race. But he has canceled or rescheduled rallies amid questions over his stance on immigration. Trump rescheduled a speech on the topic that he was set to give later this week. Plus, he's also nixed planned rallies in Oregon and Las Vegas this month.