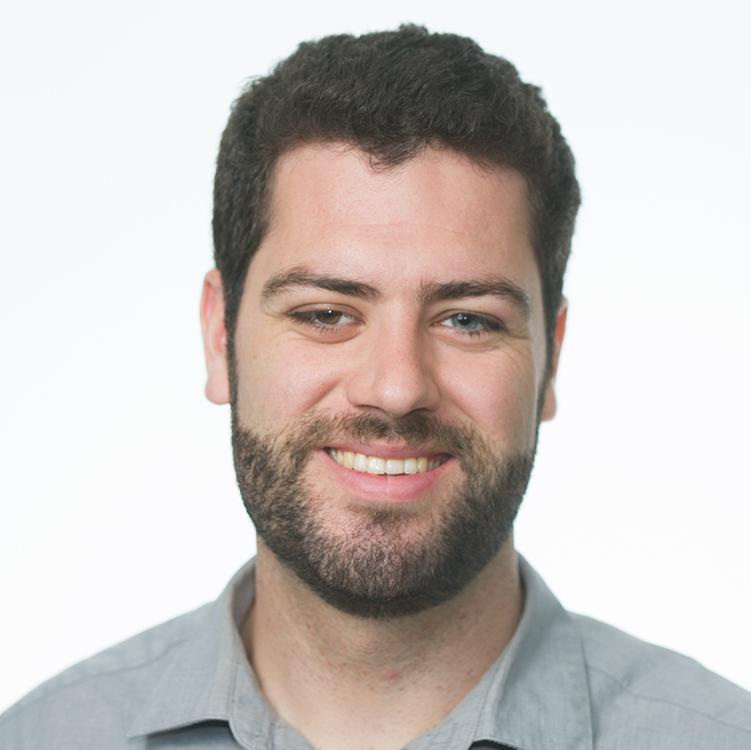 June 20, 2014, 10:50 a.m.
The whole de­bate over net neut­ral­ity is fo­cus­ing on the wrong agency, ac­cord­ing to con­gres­sion­al Re­pub­lic­ans.
The Fed­er­al Trade Com­mis­sion — not the Fed­er­al Com­mu­nic­a­tions Com­mis­sion — should po­lice ab­uses by In­ter­net ser­vice pro­viders, the law­makers ar­gued dur­ing a House Ju­di­ciary Com­mit­tee hear­ing Fri­day.
While the FCC has broad power to reg­u­late com­mu­nic­a­tions net­works, the FTC fo­cuses on ab­us­ive busi­ness prac­tices that harm com­pet­i­tion and con­sumers in all sec­tors.
Net neut­ral­ity is the prin­ciple that In­ter­net ser­vice pro­viders shouldn't ma­nip­u­late what con­sumers can ac­cess on­line. Ad­voc­ates fear that without gov­ern­ment rules, pro­viders like Com­cast could lim­it ac­cess to in­form­a­tion or cre­ate a two-tiered In­ter­net that be­ne­fits the largest cor­por­a­tions.
House Ju­di­ciary Com­mit­tee Chair­man Bob Good­latte, a Vir­gin­ia Re­pub­lic­an, said the gov­ern­ment shouldn't stand by and al­low broad­band pro­viders to en­gage in an­ti­com­pet­it­ive be­ha­vi­or, but he warned that ri­gid net-neut­ral­ity reg­u­la­tions could stifle in­nov­a­tion.
"I be­lieve that vig­or­ous ap­plic­a­tion of the an­ti­trust laws can pre­vent dom­in­ant In­ter­net ser­vice pro­viders from dis­crim­in­at­ing against com­pet­it­ors' con­tent or en­ga­ging in an­ti­com­pet­it­ive pri­cing prac­tices," Good­latte said dur­ing the hear­ing of the Sub­com­mit­tee on Reg­u­lat­ory Re­form, Com­mer­cial and An­ti­trust Law.
He ac­know­ledged that the an­ti­trust laws — which pro­hib­it busi­nesses from re­strain­ing com­pet­i­tion — may have to be up­dated so they can be "promptly and ef­fect­ively" ap­plied to the In­ter­net mar­ket­place.
Re­pub­lic­an FTC Com­mis­sion­er Joshua Wright agreed that his agency is up to the task. He ar­gued that an­ti­trust is a "su­per­i­or ana­lyt­ic­al frame­work" be­cause it re­lies on eco­nom­ic ana­lys­is to pro­tect con­sumer wel­fare.
But Demo­crats warned that an­ti­trust en­force­ment by the FTC is too nar­row to pre­vent the range of po­ten­tial ab­uses by In­ter­net ser­vice pro­viders.
Rep. John Con­yers, the top Demo­crat on the Ju­di­ciary Com­mit­tee, said an­ti­trust can't ad­dress noneco­nom­ic harms, such as re­stric­tions on free speech and polit­ic­al de­bate on the In­ter­net. He sug­ges­ted he could be open to the FTC tak­ing a lead­ing role on net neut­ral­ity if the agency re­lied on a broad in­ter­pret­a­tion of its power to com­bat "un­fair" busi­ness prac­tices — but he noted that Re­pub­lic­ans wouldn't sup­port that ap­proach.
Tim Wu, a Columbia Uni­versity law pro­fess­or who coined the term "net neut­ral­ity," also ar­gued that the FCC should con­tin­ue to take the lead on net-neut­ral­ity reg­u­la­tions.
"I have the highest ad­mir­a­tion for the an­ti­trust laws," Wu test­i­fied. "But I simply don't think they're equipped to handle the broad range of val­ues and policies that are im­plic­ated by net neut­ral­ity and the open In­ter­net."
He ar­gued that the gov­ern­ment must not only pro­tect com­pet­i­tion but also en­sure that In­ter­net pro­viders don't block polit­ic­ally con­tro­ver­sial web­sites, loc­al news sources, or small blogs. Those val­ues wouldn't be in­cluded in a tra­di­tion­al an­ti­trust ana­lys­is, he said.
But Rep. Dar­rell Issa, a Cali­for­nia Re­pub­lic­an, laid in­to Wu, claim­ing the law pro­fess­or was ad­voc­at­ing gov­ern­ment con­trol of on­line speech. Issa noted that the FCC already reg­u­lates of­fens­ive speech on broad­cast TV.
"This is the FCC's role. They're a reg­u­lat­ory policy en­tity that ac­tu­ally does lim­it free speech," Issa said. Wu countered that net neut­ral­ity is the "ex­act op­pos­ite" be­cause it en­sures In­ter­net pro­viders don't con­trol on­line speech.
The FCC en­acted net-neut­ral­ity reg­u­la­tions in 2010 that barred In­ter­net pro­viders from block­ing web­sites or "un­reas­on­ably" dis­crim­in­at­ing against any traffic. But Ve­r­i­zon sued, and the D.C. Cir­cuit Court of Ap­peals struck the rules down earli­er this year.
FCC Chair­man Tom Wheel­er is now try­ing to re­write the reg­u­la­tions in a way that can sur­vive fu­ture court chal­lenges. His pro­pos­al would still bar In­ter­net pro­viders from block­ing web­sites, but would al­low them to charge web­sites for faster ser­vice as long as the agree­ments are "com­mer­cially reas­on­able." That change has promp­ted a massive blow­back from lib­er­als, who fear it could dis­tort the In­ter­net in fa­vor of com­pan­ies that can pay for the spe­cial "fast lanes."
What We're Following See More »
STAYING RELEVANT TIL 2020?
Rubio May Run for Reelection After All
7 hours ago
SOCIAL ISSUES ROIL CONGRESS AGAIN
LGBT Amendment Sinks Energy and Water Approps
9 hours ago
THE LATEST
The House voted down the otherwise uncontroversial Energy and Water appropriations bill Thursday after Democrats succeeded in attaching an amendment affirming LGBT job discrimination protections for military contractors. More than 40 Republicans supported the amendment, but when it came to vote on the bill, 130 Republicans joined all but six Democrats to sink the bill. Speaker Paul Ryan said Democrats voting against the bill after securing the amendment shows their intention was to scuttle the process. Democrats, however, blamed other so-called poison-pill amendments for their votes against the bill. Nonetheless, Ryan said he intends to continue the appropriations process.
AKNOWLEDGING THE INEVITABLE
UAW: Time to Unite Behind Hillary
10 hours ago
THE DETAILS
"It's about time for unity," said UAW President Dennis Williams. "We're endorsing Hillary Clinton. She's gotten 3 million more votes than Bernie, a million more votes than Donald Trump. She's our nominee." He called Sanders "a great friend of the UAW" while saying Trump "does not support the economic security of UAW families." Some 28 percent of UAW members indicated their support for Trump in an internal survey.
SCREENING DELAYS
70,000 Have Missed American Airlines Flights This Year
10 hours ago
THE LATEST
"Airport screening delays have caused more than 70,000 American Airlines customers and 40,000 checked bags to miss their flights this year, an executive for the airline told a U.S. congressional subcommittee on Thursday. A shortage of staff and a surge in air travelers have created a nightmare scenario for the U.S. Transportation Security Administration (TSA), with airport wait times in places like Chicago stretching beyond two hours."
AP KEEPING COUNT
Trump Clinches Enough Delegates for the Nomination
12 hours ago
THE LATEST
"Donald Trump on Thursday reached the number of delegates needed to clinch the Republican nomination for president, completing an unlikely rise that has upended the political landscape and sets the stage for a bitter fall campaign. Trump was put over the top in the Associated Press delegate count by a small number of the party's unbound delegates who told the AP they would support him at the convention."