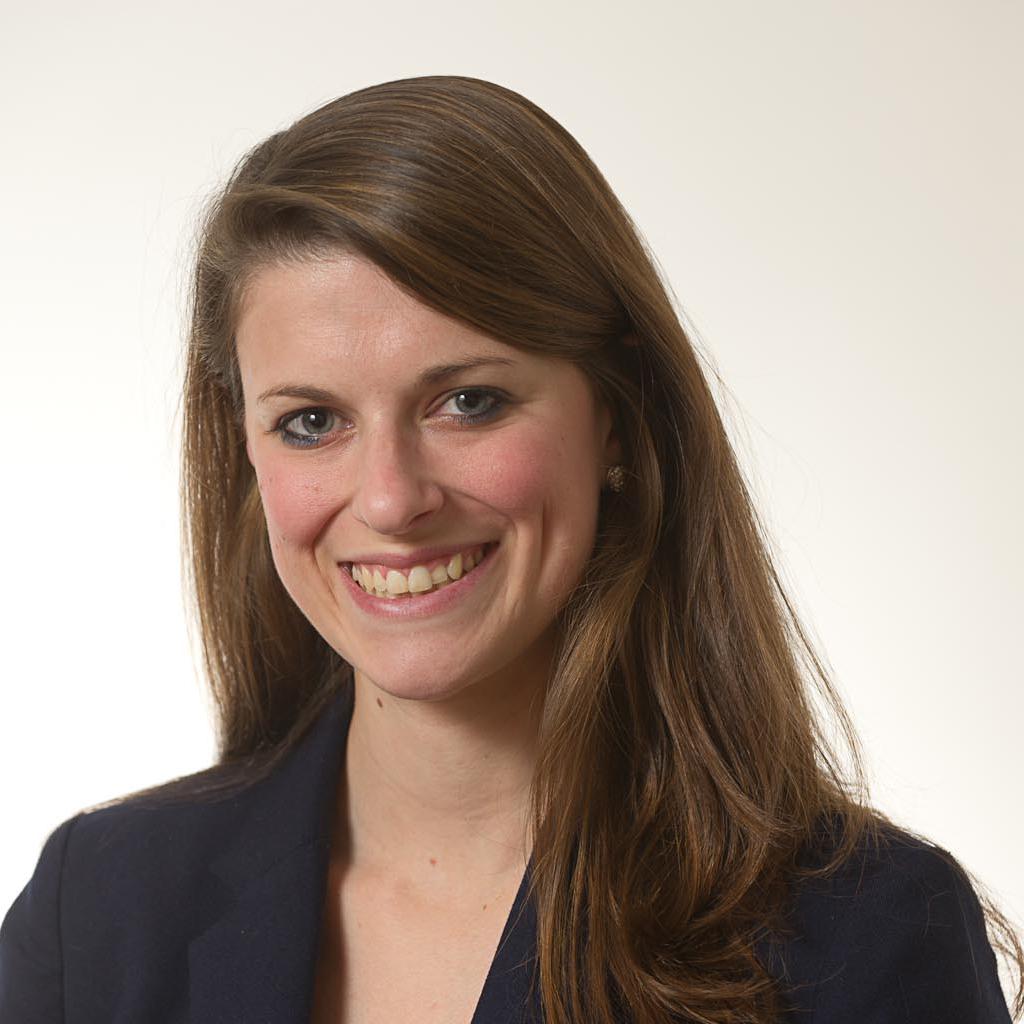 Com­ing out of the 2012 pres­id­en­tial elec­tion, Re­pub­lic­ans knew their party needed to im­prove re­la­tion­ships with minor­ity voters if it had any hopes of win­ning the White House again. But the 2014 elec­tion land­scape of­fers few test­ing grounds for the GOP to start work­ing to­ward that goal, which will grow in im­port­ance in the 2016 pres­id­en­tial race.
Two not­able ex­cep­tions, though, are the gubernat­ori­al races in Flor­ida and Illinois. Polling shows tight cam­paigns in both states, and Re­pub­lic­ans Rick Scott and Bruce Rau­ner are cast­ing wide nets, let­ting every voter know they are seek­ing their sup­port.
Flor­ida Gov. Scott is run­ning one of the most ag­gress­ive ef­forts ever seen by a state-level can­did­ate to cap­ture the His­pan­ic vote in the Sun­shine State, and in Illinois, first-time can­did­ate Rau­ner is at­tempt­ing to un­seat Demo­crat­ic Gov. Pat Quinn while sim­ul­tan­eously try­ing to dis­band con­ven­tion­al wis­dom that says the Afric­an-Amer­ic­an vote in Chica­go is a fore­gone Demo­crat­ic con­clu­sion.
Scott's deputy cam­paign man­ager, Tim Saler, said the cam­paign's His­pan­ic com­mu­nic­a­tions strategy has "been built in­to what we've been do­ing from day one." Scott and al­lied polit­ic­al com­mit­tees have aired six Span­ish-lan­guage TV ads, and they star­ted in April, earli­er than ever be­fore. The cam­paign even launched a ra­dio ad in Creole this sum­mer to reach mem­bers of the state's small Haitian-Amer­ic­an pop­u­la­tion.
The cam­paign em­ploys two press staff ded­ic­ated to Span­ish me­dia and three Span­ish-speak­ing re­gion­al field staffers. It es­tim­ates staff and vo­lun­teers have made roughly 100,000 per­son-to-per­son con­tacts with His­pan­ic voters in Span­ish. Their mes­sage is largely the same as those geared to­ward Eng­lish speak­ers. It fo­cuses on Scott's re­cord on jobs and the eco­nomy.
The cam­paign of Re­pub­lic­an-turned-Demo­crat former Gov. Charlie Crist, by con­trast, tal­lies about 550,000 total voter con­tacts, in­clud­ing those made to Span­ish-speak­ing voters, and he has yet to go on the air with Span­ish-lan­guage TV or ra­dio ads.
One reas­on Scott got off to such an early start com­mu­nic­at­ing with His­pan­ic voters this year: He won't have Sen. Marco Ru­bio on the bal­lot this time. The two ran on the same tick­et in 2010, which may have helped Scott even though he ran be­hind Ru­bio among His­pan­ics, ac­cord­ing to exit polls.
Still, Scott won Flor­ida's His­pan­ic vote in 2010, and if he does it again, Re­pub­lic­ans would wel­come the turn­around from 2012, when Mitt Rom­ney lost this demo­graph­ic by a stun­ning 21 per­cent­age points. Former Ru­bio field dir­ect­or An­thony Bustamante at­trib­utes Rom­ney's poor per­form­ance to his "fail­ure to ar­tic­u­late a mes­sage, a plan and a vis­ion."
"If you don't ar­tic­u­late your vis­ion, someone else is go­ing to do it for you," Bustamante said. "Scott got on TV early to ex­plain what he's done, and that's really helped him."
Demo­crats say that ul­ti­mately His­pan­ics will still side with their policies des­pite Scott's work to reach them. Both cam­paigns nom­in­ated His­pan­ic run­ning mates, but Demo­crat­ic LG nom­in­ee An­nette Tad­deo says policy prom­ises will mat­ter more. "Its ex­tremely im­port­ant and nice to have two of us, but at the same time, you can look the part but you've still got to have the right policies to­ward His­pan­ics," Tad­deo said.
While Scott woos His­pan­ic voters in Flor­ida, wealthy equity in­vestor Rau­ner is seek­ing Afric­an-Amer­ic­an votes in Illinois. The ef­fort is as per­son­al as it is polit­ic­al. The Chica­go-area nat­ive and his wife, Di­ana, es­tim­ate their net worth to be some­where in the "hun­dreds of mil­lions of dol­lars," and they have in­ves­ted in edu­ca­tion-re­form ini­ti­at­ives in poor neigh­bor­hoods in the city for dec­ades. "Even though he's a first-time can­did­ate, his in­vest­ment and con­cern for the com­munit­ies on the west and south sides of Chica­go has been demon­strated for a very long time," said Rau­ner com­mu­nic­a­tions dir­ect­or Mike Schrimpf.
Rau­ner ran two TV ads earli­er this year tar­get­ing Afric­an-Amer­ic­an voters, who made up 19 per­cent of all Illinois voters in 2010. He makes reg­u­lar ap­pear­ances at loc­al parades, at­tends Afric­an-Amer­ic­an church ser­vices on Sundays, and may be the first-ever Re­pub­lic­an to open up a cam­paign of­fice on 79th Street, in the heart of Chica­go's South Side.
Loc­al Demo­crats, who aren't used to see­ing Re­pub­lic­ans com­pete for black votes, have re­acted furi­ously.
In an in­ter­view with WLS-TV in March, Cook County Pres­id­ent Toni Preck­winkle skep­tic­ally re­ferred to Rau­ner's over­tures as "all smoke and mir­rors. When Rau­ner pledged $1 mil­lion to a South Side Com­munity Fed­er­al Cred­it Uni­on in Ju­ly, Sec­ret­ary of State Jesse White, who is Afric­an-Amer­ic­an, ac­cused Rau­ner of try­ing to buy black votes.
Tom Bowen, the former polit­ic­al dir­ect­or for Chica­go May­or Rahm Emanuel, thinks Rau­ner's an­ti­tax mes­sage could res­on­ate with tax-sens­it­ive minor­ity voters. But he was skep­tic­al about Rau­ner's ef­forts to turn a Demo­crat­ic voter group slightly less Demo­crat­ic.
"If you could try to get the ra­tio of Afric­an-Amer­ic­an votes to go from 90-10 to 85-15, or tar­get the ra­tio of wo­men to go from 50-50 to 60-40, it's bet­ter to spend your time" tar­get­ing fe­male voters, Bowen said.
Bowen noted that past Illinois statewide con­tests have been won or lost based on the votes of sub­urb­an wo­men. And Bowen said Rau­ner's vari­ous ef­forts to reach His­pan­ic voters, a less re­li­able Demo­crat­ic bloc, through ra­dio and TV have caused more worry for Illinois Demo­crats.
The real takeaway from Scott's and Rau­ner's ef­forts may simply be that if you want to branch out, money mat­ters.
Rau­ner has already poured nearly $10 mil­lion of his per­son­al for­tune in­to his race, and Scott, who isn't self-fund­ing like he did in 2010, has pledged to raise and spend $100 mil­lion. The sums put both men on track to place their races among the most ex­pens­ive ever run at the state level. Can­did­ates with scarcer re­sources can't af­ford to spend time try­ing to ex­pand their base in tight elec­tions.
"Rau­ner has re­sources, so he's go­ing to use them," Bowen said. "When you have re­sources to spend, their strategy is do a little bit of everything."
What We're Following See More »
CNN/ORC
Clinton Ahead by 13 in Early Going
15 minutes ago
THE LATEST
"As Donald Trump captures the mantle of presumptive Republican nominee, a new poll finds he begins his general election campaign well behind Democratic front-runner Hillary Clinton. The new CNN/ORC Poll, completed ahead of Trump's victory last night, found Clinton leads 54% to 41%, a 13-point edge over the New York businessman, her largest lead since last July. Clinton is also more trusted than Trump on many issues voters rank as critically important, with one big exception. By a 50% to 45% margin, voters say Trump would do a better job handling the economy than Clinton would."
ACCEPT OR RESIST?
Wall Street Journal, Kristol Reflect Schism on the Right
23 minutes ago
WHY WE CARE
In an editorial, the Wall Street Journal sets out to relieve conservatives of the temptation to back a third-party candidate over Donald Trump. "The thought is more tempting this year than most, but it's still hard to see how this would accomplish more than electing Hillary Clinton and muddling the message from a Trump defeat. ... The usual presidential result is that the party that splinters hands the election to the other, more united party." But in the Weekly Standard, Bill Kristol is having none of it: "Serious people, including serious conservatives, cannot acquiesce in Donald Trump as their candidate. ... Donald Trump should not be president of the United States. The Wall Street Journal cannot bring itself to say that. We can say it, we do say it, and we are proud to act accordingly."
NOT WELL FOR THE GOP
The Trump Triumph: How's It Playing?
1 hours ago
WHY WE CARE
Nate Cohn, New York Times: "There have been 10-point shifts over the general election season before, even if it's uncommon. But there isn't much of a precedent for huge swings in races with candidates as well known as Mr. Trump and Mrs. Clinton. A majority of Americans may not like her, but they say they're scared of him."
Roger Simon, PJ Media: "He is particularly fortunate that his opposition, Hillary Clinton, besides still being under threat of indictment and still not having defeated Bernie Sanders (go figure), is a truly uninspiring, almost soporific, figure. ... She's not a star. Trump is. All attention will be on him in the general election. The primaries have shown us what an advantage that is. What that means for American politics may not all be good, but it's true."
The editors, The Washington Examiner: "At the very least, Trump owes it to the country he boasts he will 'make great again' to try to demonstrate some seriousness about the office he seeks. He owes this even to those who will never consider voting for him. He can start by swearing off grand displays of aggressive and apparently deliberate ignorance. This is not too much to ask."
FOLLOWS UNITEDHEALTH
Humana Will Also Exit Obamacare Exchanges
1 hours ago
THE LATEST
Humana announced it plans to "exit certain statewide individual markets and products 'both on and off [Obamacare] exchange,' the insurer said in its financial results released Monday." The company also said price hikes may be forthcoming, "commensurate with anticipated levels of risk by state." Its individual-market enrollment was down 21% in the first quarter from a year ago.
'PRESUMPTIVE NOMINEE'
Priebus Asks Party to Unite Behind Trump
13 hours ago