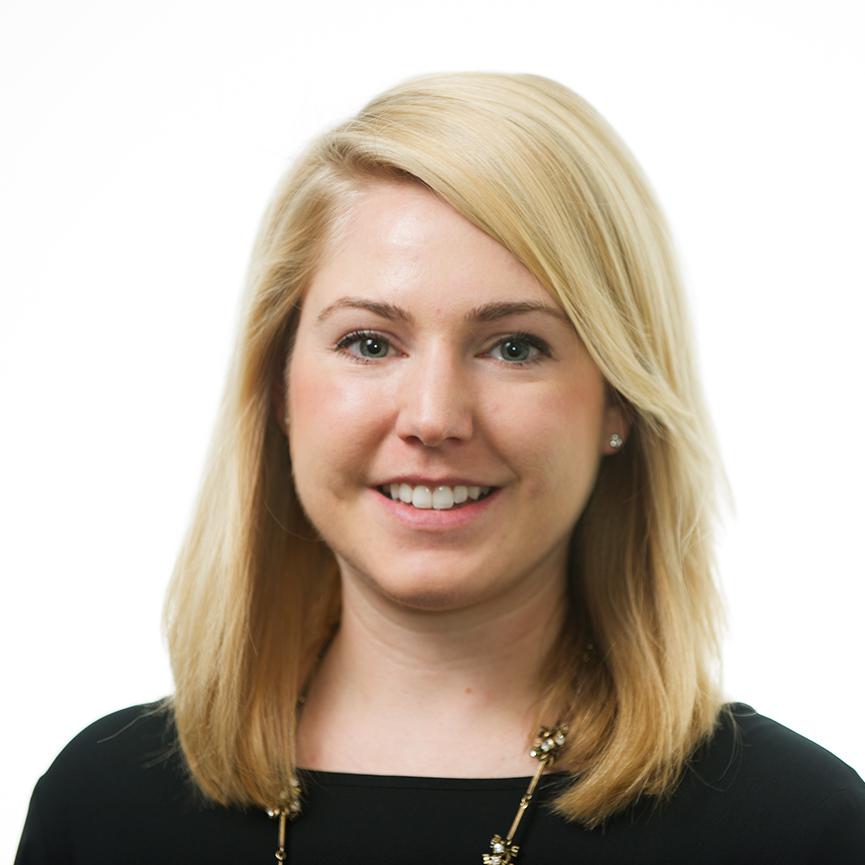 In an elec­tion year when Con­gress is less pop­u­lar than lice and anti-in­cum­bent sen­ti­ment runs hot, two-dec­ade Rep. Jack King­ston has turned what should have been his biggest li­ab­il­ity in­to an as­set.
There are few la­bels more un­sa­vory for a red-state Re­pub­lic­an Sen­ate can­did­ate in a tough primary than "Wash­ing­ton in­sider." But thanks to King­ston's vot­ing re­cord littered with con­ser­vat­ive ac­com­plish­ments, his long-term con­nec­tions to fel­low Re­pub­lic­ans with tea-party cred, and a folksy cam­paign style, both Re­pub­lic­ans and Demo­crats in the state say he has man­aged to make that ex­per­i­ence work to his ad­vant­age in the primary.
And if King­ston wins Tues­day's Re­pub­lic­an run­off against busi­ness­man Dav­id Per­due, he'll have the chance to do it again in the fall, when he would meet a Demo­crat with a fam­ous polit­ic­al name and no le­gis­lat­ive re­cord.
"It would be im­possible to con­vince folks that he hasn't been in Con­gress for [22] years, but he's shaken the neg­at­ive part," said Randy Evans, a Re­pub­lic­an Na­tion­al Com­mit­tee mem­ber from Geor­gia. "What King­ston's been able to do is con­vert that in­sider ar­gu­ment in­to a pos­it­ive for him, point­ing to a con­ser­vat­ive track re­cord, where his op­pon­ent doesn't have that."
His op­pon­ent, the self-fun­ded cous­in of former Gov. Sonny Per­due, has run a con­sum­mate "out­sider" cam­paign, chock full of ads hit­ting King­ston as "part of the prob­lem" and the "king" of ear­marks. But since the first primary elec­tion, in which Per­due won with more than 30 per­cent of the vote, King­ston has gathered sup­port from the very people who made "out­sider" pop­u­lar in re­cent years: the tea party.
Soon after the primary, King­ston, who is backed by the U.S. Cham­ber of Com­merce, re­ceived en­dorse­ments from a former can­did­ate with tea-party sup­port, Kar­en Han­del, and from At­lanta Tea Party Co­chair Ju­li­anne Thompson. King­ston also slowly gathered sup­port from his con­ser­vat­ive col­leagues in the House, in­clud­ing Reps. Rob Woodall, Phil Gin­grey, and Lynn West­mo­re­land.
Even Rep. Michele Bach­mann filmed a video en­dorse­ment on his be­half. "In Wash­ing­ton, I've fought every day to pro­tect our con­ser­vat­ive val­ues. If there's one thing that I can al­ways count on in this fight, it's the sup­port of my friend Jack King­ston," she says in the video.
Gath­er­ing en­dorse­ments is a clas­sic in­sider's game. On top of his long re­la­tion­ships, King­ston was also helped by the fact that Per­due doesn't fit the tra­di­tion­al defin­i­tion of an "out­sider." The former For­tune 500 CEO lives in a gated com­munity, touts his re­la­tion­ship to a former gov­ernor, and has donated mil­lions of dol­lars to his own cam­paign.
"Per­due is wide open to the rich-guy at­tack, liv­ing as he does on rar­efied Sea Is­land," said Geor­gia pub­lic-af­fairs ex­pert Jeff Dick­er­son. "His elit­ism is prob­ably more of a turnoff to a his­tor­ic­ally pop­u­list Geor­gia than be­ing an in­sider."
That "elit­ism" sur­faced for Per­due dur­ing the primary race, when he said, on video, that Han­del wasn't up to be­ing a sen­at­or be­cause she doesn't have a col­lege de­gree. That stray com­ment from Per­due may have done as much for King­ston as any­thing he did for him­self, fram­ing an in­side-out­side ar­gu­ment in a way an 11-term mem­ber of Con­gress can't al­ways do. King­ston's ex­per­i­ence and com­fort in deal­ing with con­stitu­ents also helped.
"Even though he's been a mem­ber of Con­gress for 20-plus years, [he] feels more ac­cess­ible," said GOP polit­ic­al con­sult­ant Todd Rehm. "If you've met a guy and he re­turned your phone call, or his staff helped with an is­sue, it's hard to think of that per­son as one of those evil in­siders. Dav­id Per­due might be the most warm and friendly per­son­al­ity "¦ but I wouldn't know, be­cause he's nev­er ac­know­ledged me."
Should King­ston win his party's nom­in­a­tion on Tues­day, he would face an­oth­er in­sider-versus-out­sider match­up, this time in the gen­er­al elec­tion against Demo­crat­ic nom­in­ee Michelle Nunn.
On the sur­face, Nunn would present King­ston with many of the same fea­tures he has already been fa­cing. She comes from a polit­ic­al fam­ily—her fath­er, former Sen. Sam Nunn, was a No­bel Peace Prize nom­in­ee for his work on nuc­le­ar dis­arm­a­ment—but she can reap the be­ne­fits of that re­cog­ni­tion without a vot­ing re­cord of her own.
"If King­ston pre­vails, I think the dy­nam­ics change sig­ni­fic­antly," Dick­er­son said. "Nunn will paint King­ston an in­sider and an ex­ample of all that ails Wash­ing­ton, and his in­cum­bency will con­tin­ue to be a chal­lenge to his cam­paign."
Demo­crats are already pre­par­ing to ex­ecute such a strategy.
"King­ston's cam­paign has done an OK job of talk­ing about how his ex­per­i­ence will bet­ter serve him if he's vic­tori­ous," Demo­crat­ic strategist Thar­on John­son said. "But if King­ston is suc­cess­ful in the run­off, then Michelle Nunn will be able to present a con­trast between her vis­ion of go­ing to Wash­ing­ton and get­ting things done, com­pared to King­ston, who won't bring any­thing new to the table."
What We're Following See More »
SHE'LL HAVE A ROLE WITH CLINTON CAMP
Wasserman Schultz to Resign at Week's End
4 hours ago
THE LATEST
"After hours of private talks," Debbie Wasserman Schultz agreed to step down as chair of the Democratic National Committee after the convention ends. In the wake of the convention intrigue, Hillary Clinton announced she's making Wasserman Schultz "the honorary chair of her campaign's 50-state program."
MARCIA FUDGE TO PRESIDE
Wasserman Schultz Stripped of Convention Duties
12 hours ago
THE DETAILS
Democratic National Committee Chairwoman Debbie Wasserman Schultz "will not have a major speaking role or preside over daily convention proceedings this week," and is under increasing pressure to resign. The DNC Rules Committee on Saturday named Ohio Democratic Rep. Marcia Fudge as "permanent chair of the convention." At issue: internal DNC emails leaked by Wikileaks that show how "the DNC favored Clinton during the primary and tried to take down Bernie Sanders by questioning his religion."
EARLY BUMP FOR TRUMP?
New Round of Polls Show a Tight Race
2 days ago
THE LATEST
A Rasmussen Reports poll shows Donald Trump ahead of Hillary Clinton, 43%-42%, the fourth week in a row he's led the poll (one of the few poll in which he's led consistently of late).
A Reuters/Ipsos survey shows Clinton leading 40%-36%. In a four-way race, she maintains her four-point lead, 39%-35%, with Gary Johnson and Jill Stein pulling 7% and 3%, respectively.
And the LA Times/USC daily tracking poll shows a dead heat, with Trump ahead by about half a percentage point.
BELLWETHER?
Candidates Deadlocked in Ohio
3 days ago
17-POINT EDGE AMONG MILLENNIALS
Clinton Dominates Among Younger Voters
3 days ago
THE DETAILS
In an election between two candidates around 70 years of age, millennials strongly prefer one over the other. Hillary Clinton has a 47%-30% edge among votes 18 to 29. She also leads 46%-36% among voters aged 30 to 44.