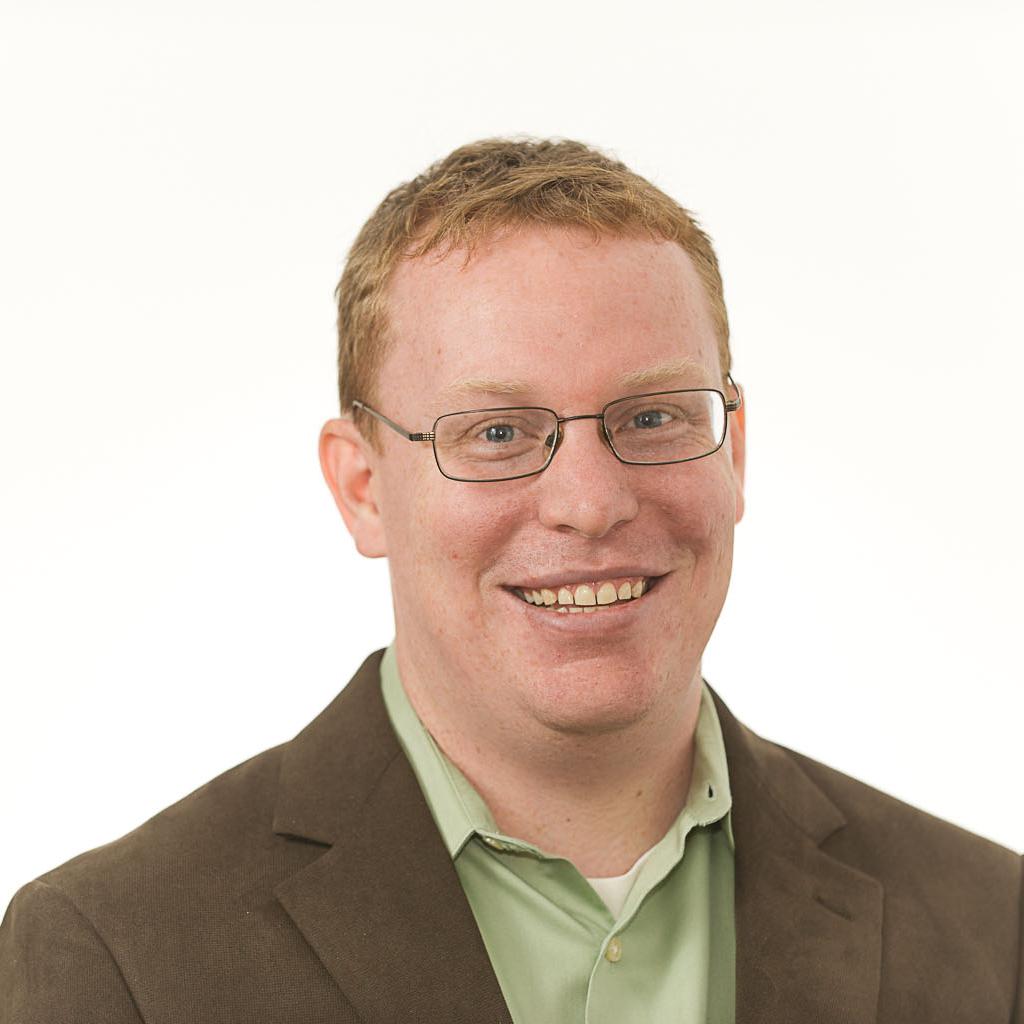 In a re­mark­able comeback for a can­did­ate many Re­pub­lic­ans had be­gun to write-off, Sen. Thad Co­chran won a sur­prise vic­tory Tues­day in Mis­sis­sippi's Re­pub­lic­an run­off race for the Sen­ate, deal­ing a sting­ing blow to tea party-groups that con­sidered the six-term law­maker their best op­por­tun­ity to knock off a Re­pub­lic­an in­cum­bent in 2014.
He now moves on to face former Demo­crat­ic Con­gress­man Trav­is Childers in the gen­er­al elec­tion, a race Co­chran enters as the pro­hib­it­ive fa­vor­ite in red-state Mis­sis­sippi.
Co­chran's vic­tory caps what has been the most heated show­down of the 2014 primary sea­son, a months-long battle that pit­ted con­ser­vat­ive chal­lenger Chris McDaniel and his al­lies — in­clud­ing groups like the Club for Growth and the Sen­ate Con­ser­vat­ive Fund — against Co­chran, an in­sti­tu­tion in Mis­sis­sippi polit­ics who had the back­ing of just about every in­flu­en­tial Re­pub­lic­an lead­er in the state and in Wash­ing­ton. The race has in­cluded al­leg­a­tions of crim­in­al wrong­do­ing, open ques­tions about Co­chran's state of mind, and per­son­al in­sults dir­ec­ted both ways. Es­tab­lish­ment Re­pub­lic­ans spent mil­lions of dol­lars try­ing to pre­vent a vic­tory by McDaniel, whose his­tory of con­tro­ver­sial com­ments would not only jeop­ard­ize their hold over Mis­sis­sippi's Sen­ate seat but also dam­age their can­did­ates else­where.
But those ef­forts looked doomed to fail after Co­chran didn't win his June 3 primary. Be­cause both he and McDaniel fell short of 50 per­cent of the vote, both men entered a run­off race to be held three weeks later.
That was sup­posed to fa­vor the in­sur­gent state law­maker, who seemed to emerge with mo­mentum and con­fid­ence that his act­iv­ist base would turn out again on Tues­day while over­all turnout de­creased, as it usu­ally does in run­off elec­tions. Even some of Co­chran's fiercest al­lies ap­peared to dial back their cri­ti­cism of McDaniel in the race's clos­ing weeks, mind­ful that any cri­ti­cism against him could help the Demo­crats in a gen­er­al elec­tion.
But in a bril­liant stra­tegic ploy, Co­chran and his al­lies — not­ably, the Su­per PAC led by Henry Bar­bour — fo­cused their ef­forts on turn­ing out black voters in­stead of win­ning over act­iv­ists. Those voters, swayed by Co­chran's pledges to con­tin­ue de­liv­er­ing fed­er­al money to the mostly poor, rur­al state ap­pear to have changed the com­pos­i­tion of the elect­or­ate enough to give Co­chran the win, ac­cord­ing to an as­sess­ment of the early vote tal­lies.
In Jack­son's Hinds County, where two-thirds of the pop­u­la­tion is black, Co­chran was win­ning 82 per­cent of the vote (with about half of pre­cincts re­port­ing). In the primary, he only tal­lied 66 per­cent of the vote. Turnout was up sig­ni­fic­antly in heav­ily Afric­an-Amer­ic­an counties in the Mis­sis­sippi Delta, like Quit­man and Coahoma, where Co­chran in­creased his mar­gins over McDaniel.
Be­fore the primary, most Mis­sis­sippi polit­ic­al ex­perts pre­dicted turnout would reach a high of about 250,000. On Tues­day, in a run­off race that usu­ally fea­tures a drop in turn out from the primary, more than 360,000 people voted — a re­mark­ably high turnout fig­ure that topped even the num­ber of people who voted in the 2012 GOP pres­id­en­tial primary there.
That strategy, however, is likely to en­gender dis­con­tent from con­ser­vat­ives un­happy that a Re­pub­lic­an primary was de­cided, at least in part, by Demo­crat­ic voters. It's something McDaniel ref­er­enced dir­ectly in his con­ces­sion speech, in which he de­rided his GOP op­pon­ents "abandon­ing" the con­ser­vat­ive move­ment.
"There is something a bit strange, there is something a bit un­usu­al about a Re­pub­lic­an primary that is de­cided by lib­er­al Demo­crats," McDaniel said, draw­ing big cheers from his sup­port­ers. "So much for bold col­ors. So much for prin­ciple."
The state sen­at­or offered noth­ing in way of sup­port for Co­chran dur­ing his speech and in­stead noted what he said were "dozens" of ir­reg­u­lar­it­ies at the polls today. Cit­ing Mis­sis­sippi law, con­ser­vat­ives had ex­pressed con­cern be­fore the run­off that Demo­crats vot­ing on Tues­day would do so il­leg­ally.
"Today, the con­ser­vat­ive move­ment took a back seat to lib­er­al Demo­crats in the state of Mis­sis­sippi," McDaniel said.
In the big­ger pic­ture, Co­chran's vic­tory is also a ma­jor coup for Sen­ate Re­pub­lic­ans. McDaniel was last of the can­did­ates they feared could win the party's nom­in­a­tion who could emerge as a Todd Akin-like fig­ure — someone who could give Demo­crats a chance even in Deep South Mis­sis­sippi. Worse, they feared any­thing con­tro­ver­sial he said would go na­tion­al in the same way Akin's com­ment about rape did in 2012, dam­aging the party's chances of re­tak­ing the Sen­ate.
Re­pub­lic­ans have now re­ceived the can­did­ate they wanted — or at least avoided the ones they didn't want — in a host of battle­grounds with com­pet­it­ive primar­ies: Geor­gia, Iowa, North Car­o­lina, Col­or­ado, New Hamp­shire and, now, Mis­sis­sippi. There are still a hand­ful of primar­ies left — most not­ably, a three-way Re­pub­lic­an battle in Alaska — but Re­pub­lic­ans are con­fid­ent they pose little threat to their pre­ferred can­did­ates.
That's an im­port­ant mile­stone for the NR­SC and GOP lead­ers, and breaks a streak of two con­sec­ut­ive elec­tion cycles in which Re­pub­lic­ans squandered win­nable Sen­ate seats with ra­dio­act­ive nom­in­ees (Christine O'Don­nell in Delaware and Shar­ron Angle in Nevada in 2010, Akin in Mis­souri and Richard Mour­dock in In­di­ana in 2012).
Josh Kraushaar contributed to this article.
What We're Following See More »
1.5 MILLION MORE TUNED IN FOR TRUMP
More People Watched Trump's Acceptance Speech
1 days ago
THE DETAILS
Hillary Clinton hopes that television ratings for the candidates' acceptance speeches at their respective conventions aren't foreshadowing of similar results at the polls in November. Preliminary results from the networks and cable channels show that 34.9 million people tuned in for Donald Trump's acceptance speech while 33.3 million watched Clinton accept the Democratic nomination. However, it is still possible that the numbers are closer than these ratings suggest: the numbers don't include ratings from PBS or CSPAN, which tend to attract more Democratic viewers.