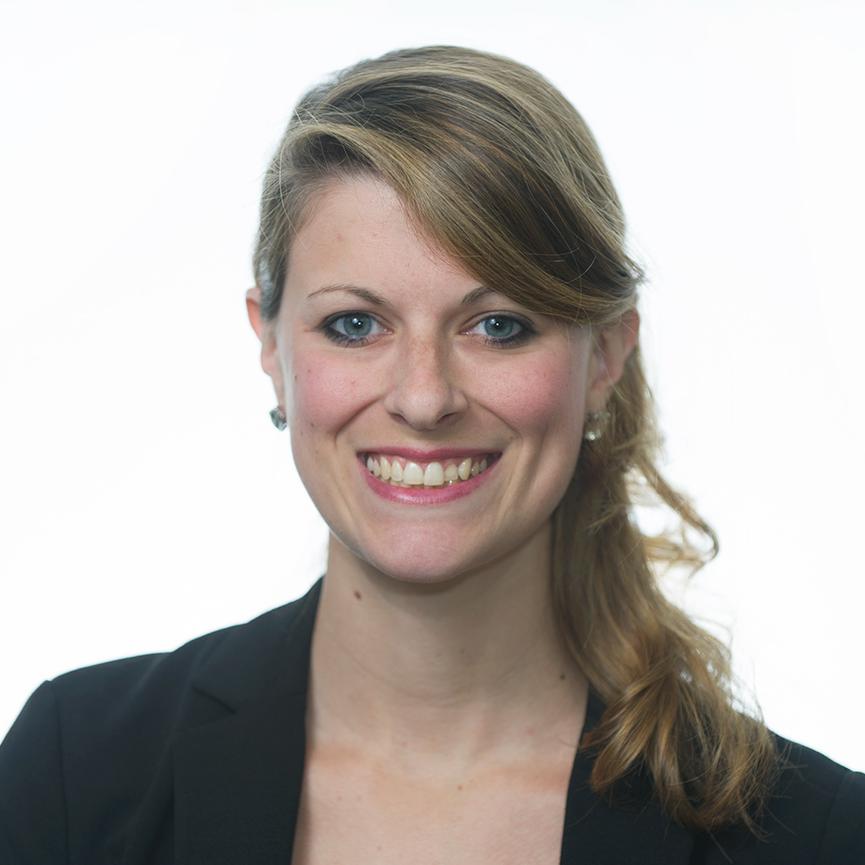 Mary­land will likely do more than elect a new gov­ernor this year as Mar­tin O'Mal­ley steps aside.
Un­less something changes dra­mat­ic­ally in the state, Demo­crat­ic Lt. Gov. An­thony Brown is likely to win his primary Tues­day and go on to vic­tory in the gen­er­al elec­tion in the fall, which would make him just the fifth Afric­an-Amer­ic­an gov­ernor — and the third ever elec­ted — in United States his­tory, as well as the first in Mary­land.
The po­ten­tial mile­stone has garnered little na­tion­al at­ten­tion, even as Afric­an-Amer­ic­an win­ners of ma­jor statewide of­fices still come at a pain­fully slow pace. Demo­crat­ic Gov. Dev­al Patrick of Mas­sachu­setts, cur­rently the na­tion's only black gov­ernor, is re­tir­ing after two terms at the end of the year.
On the cam­paign trail, Brown down­plays the his­tor­ic nature of his bid, fo­cus­ing in­stead on his edu­ca­tion agenda and the eco­nomy, while also de­fend­ing his role in the cre­ation of the state's health-in­sur­ance ex­change. As Gov. O'Mal­ley's former run­ning mate, Brown has been more likely to joke that he would make his­tory by be­com­ing the first lieu­ten­ant gov­ernor to make it to An­na­pol­is's top job.
The list of the na­tion's Afric­an-Amer­ic­an gov­ernors over time is very short. There's Patrick, plus former Govs. Douglas Wilder of Vir­gin­ia and Dav­id Pa­ter­son of New York, and P.B.S. Pinch­back of Louisi­ana, who briefly served as act­ing gov­ernor of his state dur­ing Re­con­struc­tion. Wilder and Patrick were both elec­ted to their posts, while Pa­ter­son was ap­poin­ted to take the place of former Gov. Eli­ot Spitzer and chose not to seek elec­tion to a full term.
To­geth­er, the quar­tet com­prises only a tiny frac­tion of the nearly 2,400 gov­ernors who have served in U.S. his­tory, ac­cord­ing to re­cords from the Na­tion­al Gov­ernors As­so­ci­ation.
The gap between elect­ing Afric­an-Amer­ic­ans to Con­gress and tak­ing their cam­paigns to the state level has been a big one. The 1965 Vot­ing Rights Act helped ush­er more minor­it­ies in­to of­fice by man­dat­ing the cre­ation of ma­jor­ity-minor­ity le­gis­lat­ive dis­tricts, and Afric­an-Amer­ic­ans cur­rently make up 10 per­cent of Con­gress, close to their 13 per­cent share of the coun­try's over­all pop­u­la­tion. But some ar­gue that such dis­tricts isol­ate black politi­cians from the broad­er co­ali­tions they would need to make the jump to statewide of­fice.
John Walsh, a Patrick ad­viser who cur­rently runs the Mas­sachu­setts gov­ernor's To­geth­er PAC, said "I've met Brown. He's a very tal­en­ted per­son, and I think one of the things that's so im­port­ant about him and can­did­ates like Dev­al Patrick is that they don't run in a his­tor­ic con­text. They're not ask­ing voters, 'Elect me as the first Afric­an-Amer­ic­an gov­ernor,' but put­ting for­ward a set of val­ues and ideas that ap­peal to all voters."
Brown's cam­paign man­ager, Justin Schall, echoed Walsh's sen­ti­ment. "I think any­body's back­ground plays a large role in their story," he said. But he ad­ded: "We want people to vote for him be­cause he has the best ideas."
The scant at­ten­tion paid to Brown's chance to be­come his state's first black gov­ernor may be in part due to the fact that Mary­land has a bet­ter track re­cord of elect­ing Afric­an-Amer­ic­ans to fed­er­al of­fice than any oth­er state. This is partly be­cause Mary­land's pop­u­la­tion is 30 per­cent black, a great­er share than any state out­side the Deep South, where ra­cial polit­ics can be more po­lar­iz­ing.
That's not to say Brown's unique po­s­i­tion is en­tirely ab­sent from his cam­paign. The Ir­aq War vet­er­an and former state del­eg­ate has woven two is­sues in­to his cam­paign that dis­pro­por­tion­ately af­fect Afric­an-Amer­ic­an com­munit­ies — do­mest­ic-vi­ol­ence pre­ven­tion, and ad­op­tion and foster par­ent­hood.
For Brown, these is­sues are per­son­al. His cous­in Cath­er­ine was killed by an es­tranged boy­friend in 2008, and he ad­op­ted his son Jonath­an with his first wife in 2000. Des­pite a busy cam­paign sched­ule, Brown still makes time to at­tend Sunday church ser­vices across the state to pro­mote ad­op­tion.
Vir­gin­ia's Wilder, who be­came the na­tion's first elec­ted black gov­ernor in 1989, be­lieves that, over­all, "at­ten­tion has been some­what di­ver­ted" from build­ing a pipeline of black lead­ers by Pres­id­ent Obama's suc­cesses. Obama's pres­id­ency dis­trac­ted many people from the dearth of rising Afric­an-Amer­ic­ans else­where and the sig­ni­fic­ant road­b­locks they still face, he said.
Wilder's choice piece of wis­dom has long been this: "Be­ing first isn't worth a dime if there isn't a second." It's a line Walsh, Patrick's former cam­paign man­ager, re­calls the then-Rich­mond may­or de­liv­er­ing when he traveled north to stump for Patrick in 2006. And this year, Wilder is com­mit­ted to en­sur­ing there's a third. Re­call­ing a con­ver­sa­tion with O'Mal­ley at Terry McAul­iffe's in­aug­ur­a­tion in Janu­ary, Wilder said: "We had a pretty long talk about An­thony."
"I think it's great. I think he's a good can­did­ate. I in­tend to do all I can to help him," Wilder said.
In the Sen­ate land­scape, Sens. Cory Book­er and Tim Scott both face elec­tion to their first full terms in Novem­ber. When Scott, a Re­pub­lic­an, was first ap­poin­ted by South Car­o­lina Gov. Nikki Haley in 2013, around the same time Patrick ap­poin­ted former Sen. Mo Cow­an, it marked the first time two Afric­an-Amer­ic­ans served in the Sen­ate sim­ul­tan­eously. Now Scott and the Demo­crat­ic Book­er are the only two black sen­at­ors, after Cow­an was re­placed in a spe­cial elec­tion last year.
Look­ing ahead to 2016, Wilder ex­pressed in­terest and op­tim­ism about the pos­sib­il­ity of elect­ing the coun­try's first fe­male pres­id­ent. "I sup­port Hil­lary Clin­ton," Wilder said. But the former gov­ernor is con­cerned that the coun­try will have a shal­low bench of Afric­an-Amer­ic­an White House con­tenders down the road if pro­gress in statewide races con­tin­ues at such a slow pace, not­ing that gov­ernors of­ten make some of the strongest pres­id­en­tial re­cruits. Wilder also cited the unique power of the na­tion's gov­ernors to make ap­point­ments, par­tic­u­larly of those who have tra­di­tion­ally been left out.
"There are very few names that you hear men­tioned for gov­ernor, who po­ten­tially could be con­sidered as can­did­ates for the pres­id­ency one day," Wilder said. "You've got to start at some time."
What We're Following See More »
BACKING OUT ON BERNIE
Trump Won't Debate Sanders After All
23 hours ago
THE LATEST
Trump, in a statement: "Based on the fact that the Democratic nominating process is totally rigged and Crooked Hillary Clinton and Deborah Wasserman Schultz will not allow Bernie Sanders to win, and now that I am the presumptive Republican nominee, it seems inappropriate that I would debate the second place finisher. ... I will wait to debate the first place finisher in the Democratic Party, probably Crooked Hillary Clinton, or whoever it may be."
AKNOWLEDGING THE INEVITABLE
UAW: Time to Unite Behind Hillary
2 days ago
THE DETAILS
"It's about time for unity," said UAW President Dennis Williams. "We're endorsing Hillary Clinton. She's gotten 3 million more votes than Bernie, a million more votes than Donald Trump. She's our nominee." He called Sanders "a great friend of the UAW" while saying Trump "does not support the economic security of UAW families." Some 28 percent of UAW members indicated their support for Trump in an internal survey.
AP KEEPING COUNT
Trump Clinches Enough Delegates for the Nomination
2 days ago
THE LATEST
"Donald Trump on Thursday reached the number of delegates needed to clinch the Republican nomination for president, completing an unlikely rise that has upended the political landscape and sets the stage for a bitter fall campaign. Trump was put over the top in the Associated Press delegate count by a small number of the party's unbound delegates who told the AP they would support him at the convention."
TRUMP FLOATED IDEA ON JIMMY KIMMEL'S SHOW
Trump/Sanders Debate Before California Primary?
2 days ago
CAMPAIGNS INJECTED NEW AD MONEY
California: It's Not Over Yet
2 days ago
THE LATEST
"Clinton and Bernie Sanders "are now devoting additional money to television advertising. A day after Sanders announced a new ad buy of less than $2 million in the state, Clinton announced her own television campaign. Ads featuring actor Morgan Freeman as well as labor leader and civil rights activist Dolores Huerta will air beginning on Fridayin Fresno, Sacramento, and Los Angeles media markets. Some ads will also target Latino voters and Asian American voters. The total value of the buy is about six figures according to the Clinton campaign." Meanwhile, a new poll shows Sanders within the margin of error, trailing Clinton 44%-46%.