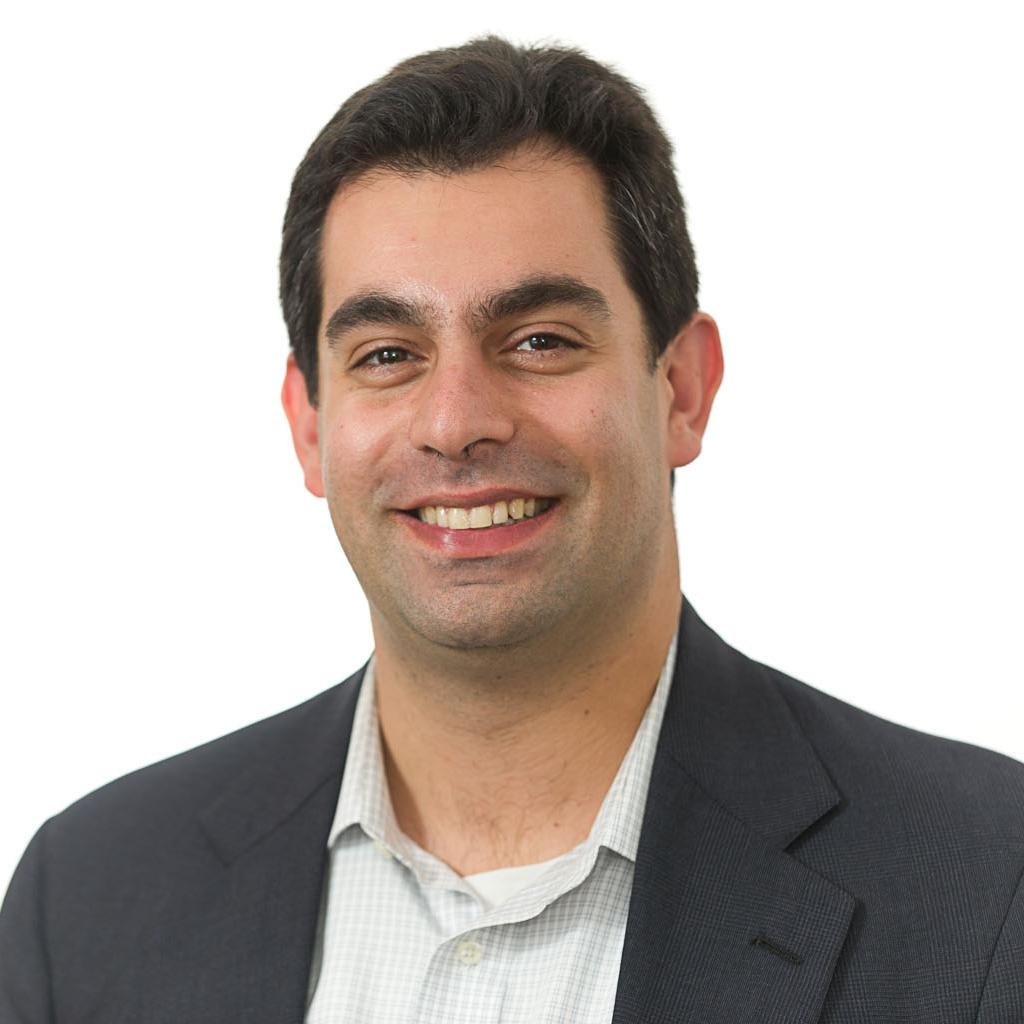 Ro Khanna is as closely tied with Pres­id­ent Obama as any con­gres­sion­al chal­lenger on the bal­lot this year. The in­tel­lec­tu­al prop­erty law­yer-turned-as­sist­ant Com­merce sec­ret­ary began work­ing for Obama when he was an un­known Illinois state sen­at­or, and later joined his first pres­id­en­tial cam­paign. Now run­ning as the in­sur­gent chal­lenger against Demo­crat­ic Rep. Mike Honda, he boasts a cam­paign team filled with many of the pres­id­ent's lead­ing strategists, in­clud­ing Obama's na­tion­al field dir­ect­or, Jeremy Bird, and his dir­ect­or of paid me­dia, Larry Griso­lano.
But un­seat­ing an in­cum­bent is a tough task, one com­plic­ated by the fact that Khanna and Honda agree on most ma­jor is­sues. Khanna's real sav­ing grace is that elec­tions in Cali­for­nia are con­duc­ted dif­fer­ently than in most oth­er states. Cali­for­nia's re­cently changed elec­tion rules elim­in­ated par­tis­an primar­ies in fa­vor of can­did­ates from all parties run­ning on the same bal­lot, with the top two fin­ish­ers mov­ing ahead to the gen­er­al elec­tion. Can­did­ates run­ning in over­whelm­ingly par­tis­an seats are now in­centiv­ized to reach out to voters in the middle, not to men­tion the op­pos­ing party.
So in an iron­ic twist, the long­time Obama aco­lyte will be re­ly­ing on Re­pub­lic­an voters to help him achieve the up­set. Khanna needs to peel enough GOP votes away from the less­er-known Re­pub­lic­an can­did­ates on the bal­lot so he can face Honda one-on-one in Novem­ber. And if he moves in­to the gen­er­al elec­tion, win­ning over the 17th Dis­trict's small num­ber of Re­pub­lic­ans — they make up about one-fifth of the vote — will be pivotal to an up­set vic­tory.
"We've got to have enough of the Re­pub­lic­an vote and the in­de­pend­ent vote to get in­to second place," said Bird, who's serving as Khanna's gen­er­al con­sult­ant. "The new sys­tem is totally dif­fer­ent, it's fas­cin­at­ing. It gives voters an op­por­tun­ity to really have a choice. It changes what we really need to do and fun­da­ment­ally changes the way you ap­proach cam­paign­ing."
Since the top-two primary sys­tem was im­ple­men­ted in Cali­for­nia in 2011, there's been a marked change in the be­ha­vi­or of can­did­ates, par­tic­u­larly those run­ning in safe seats. In par­tis­an primar­ies, can­did­ates usu­ally played to the base. But now, con­ser­vat­ives are of­ten the swing vot­ing group in safely Demo­crat­ic dis­tricts, while lib­er­als can make the dif­fer­ence in safely Re­pub­lic­an seats. Un­der the old sys­tem, Khanna would have had to win an out­right ma­jor­ity of Demo­crats dis­sat­is­fied enough with Honda's ten­ure to kick him out of of­fice — a for­mid­able task. Now, he can cobble to­geth­er a co­ali­tion of pro-busi­ness Demo­crats, in­de­pend­ents, and Re­pub­lic­ans.
Khanna's mes­sage is that he boasts fresh­er ideas on is­sues fa­cing the Sil­ic­on Val­ley dis­trict than the 72-year-old con­gress­man, who crit­ics ar­gue is gen­er­a­tion­ally out of touch with his con­stitu­ents. Khanna has ac­cused the con­gress­man of be­ing need­lessly par­tis­an, while pro­mot­ing pro­pos­als that can win sup­port from both Re­pub­lic­ans and Demo­crats. Khanna has equated his cam­paign to a star­tup ven­ture, and he has plenty of fin­an­cial cap­it­al to rely upon, com­fort­ably out­rais­ing Honda thanks to dona­tions from the tech elite such as Ya­hoo's Marissa May­er, Google's Eric Schmidt, and Face­book's Sheryl Sand­berg. The two largest news­pa­pers in the re­gion, the San Fran­cisco Chron­icle and San Jose Mer­cury News, en­dorsed Khanna.
Honda has the sup­port of the Demo­crat­ic es­tab­lish­ment on his side, in­clud­ing House Minor­ity Lead­er Nancy Pelosi and Sens. Bar­bara Box­er and Di­anne Fein­stein, along with the ma­jor labor uni­ons. Even Obama offered his en­dorse­ment to Honda, des­pite his ties to Khanna. The con­gress­man is reg­u­larly ranked as one of the most lib­er­al mem­bers of the House, ac­cord­ing to Na­tion­al Journ­al's vote rat­ings. But that's no longer enough in primar­ies where can­did­ates need to per­suade a broad­er swath of the elect­or­ate.
"You can't get elec­ted any­more by only ap­peal­ing to the most ideo­lo­gic­al ele­ment of your base. The top-two is chan­ging the path to get elec­ted," said Cali­for­nia polit­ic­al ana­lyst Al­lan Hof­fen­blum. "Be­cause of the weak­ness of the Re­pub­lic­an Party in the state, you're see­ing busi­ness get­ting be­hind the more mod­er­ate Demo­crats and tra­di­tion­al lib­er­als get­ting be­hind those who rep­res­ent the labor co­ali­tion. You have a more di­verse group of le­gis­lat­ors, not all of whom are be­hold­en to the in­terest groups."
Re­pub­lic­ans are ex­per­i­en­cing their own un­con­ven­tion­al situ­ation in an east­ern Cali­for­nia con­gres­sion­al race fea­tur­ing Rep. Tom Mc­Clin­tock, one of the most con­ser­vat­ive Re­pub­lic­ans in the House. Run­ning in a solidly Re­pub­lic­an dis­trict, Mc­Clin­tock isn't fa­cing any Demo­crat­ic can­did­ates on this year's bal­lot, but he's grow­ing in­creas­ingly con­cerned about a chal­lenge from Re­pub­lic­an Art Moore, a 36-year-old West Point gradu­ate and Army ma­jor who's run­ning to Mc­Clin­tock's left. Moore's ar­gu­ment: Mc­Clin­tock is so ideo­lo­gic­ally driv­en that he's not do­ing enough to tend to the dis­trict's needs. He has cited Mc­Clin­tock's sup­port of the gov­ern­ment shut­down and vote against the farm bill as weak­nesses in the largely ag­ri­cul­tur­al dis­trict.
In a sign of the race's com­pet­it­ive­ness, Mc­Clin­tock's cam­paign has been send­ing out mail­ers at­tack­ing a third can­did­ate, in­de­pend­ent Jef­frey Ger­lach, as the true lib­er­al can­did­ate in the race in a last-ditch at­tempt to pre­vent Moore from reach­ing the Novem­ber bal­lot.
The top-two sys­tem "provides a lot of op­por­tun­it­ies for elec­ted of­fi­cials to be held ac­count­able. Tom Mc­Clin­tock wouldn't be held ac­count­able without this sys­tem," said Rob Stutz­man, a Moore con­sult­ant who served as an aide to mod­er­ate GOP Gov. Arnold Schwar­zeneg­ger. "One-third of Re­pub­lic­ans could vote against him, and the Demo­crats and in­de­pend­ents dis­like Mc­Clin­tock so much, in­stead of just not vot­ing, they can fire him."
Stutz­man, a cham­pi­on of the new sys­tem, was a bit more cir­cum­spect on wheth­er the new rules em­power mod­er­ate can­did­ates to run or merely provide in­cent­ives for ideo­logues to mask their be­liefs. In a Novem­ber elec­tion fea­tur­ing two Re­pub­lic­ans or two Demo­crats, there's clear evid­ence that the can­did­ates mod­er­ate their mes­sages to ap­peal to cent­rist voters. In the 2012 elec­tions, ul­tralib­er­al Rep. Pete Stark lost to first-time can­did­ate Eric Swal­well, who ap­pealed to mod­er­ate voters to un­seat the 80-year-old in­cum­bent. In a solidly Re­pub­lic­an open seat in the east­ern Cali­for­nia desert, Rep. Paul Cook, the es­tab­lish­ment can­did­ate, hand­ily de­feated a tea-party-ori­ented chal­lenger.
But in the primary, the res­ults of­ten hinge on how many can­did­ates of a cer­tain party end up run­ning and how nar­rowly they split the par­tis­an vote. In­deed, the new rules are en­cour­aging elec­tion shenanigans like Mc­Clin­tock's ef­fort to boost a non­vi­able can­did­ate in­to the gen­er­al elec­tion. In the race against Honda, Khanna has faced cri­ti­cism that his cam­paign re­cruited ad­di­tion­al Re­pub­lic­an can­did­ates in­to the race to slice up the GOP vote, im­prov­ing the odds that he fin­ishes in second place. (Khanna's cam­paign denied the charges.)
And even though the re­forms are for­cing can­did­ates to mod­er­ate their views, they're not en­cour­aging in­de­pend­ent voters to turn out. In Novem­ber 2012, the "no party pref­er­ence" voters made up 21 per­cent of the Cali­for­nia elect­or­ate, but in the June primary, that num­ber dropped to a paltry 11 per­cent.
"Chan­ging the rules is the first step to make changes in polit­ics," said Dan Schnur, a long­time Re­pub­lic­an con­sult­ant, who is now run­ning as an in­de­pend­ent can­did­ate for Cali­for­nia sec­ret­ary of state be­cause of the elec­tion re­forms. "The top-two primary is a much more wel­com­ing land­scape for someone who's ideo­lo­gic­ally or dis­pos­i­tion­ally in­clined to reach across the party lines. And maybe that's a habit you take to Sac­ra­mento or Wash­ing­ton."
What We're Following See More »
FRENCH IS A LAWYER, VETERAN
Kristol Recruiting National Review's David French for Third-Party Run
8 hours ago
THE LATEST
"Two Republicans intimately familiar with Bill Kristol's efforts to recruit an independent presidential candidate to challenge Donald Trump and Hillary Clinton have told Bloomberg Politics that the person Kristol has in mind is David French -- whose name the editor of the Weekly Standard floated in the current issue of the magazine.
French is a veteran of Operation Iraqi Freedom. According to the website of National Review, where French is a staff writer, he is a constitutional lawyer, a recipient of the Bronze Star, and an author of several books who lives in Columbia, Tenn., with his wife Nancy and three children."
CALIFORNIA VOTES IN A WEEK
Jerry Brown Backs Clinton
10 hours ago
THE LATEST
California Gov. Jerry Brown endorsed Hillary Clinton today, calling her "the only path forward to win the presidency and stop the dangerous candidacy of Donald Trump." While praising Sen. Bernie Sanders' campaign, Brown said "Clinton's lead is insurmountable and Democrats have shown – by millions of votes – that they want her as their nominee. ... This is no time for Democrats to keep fighting each other. The general election has already begun."
GLASS CEILING STILL HARD TO CRACK
Clinton Says Voters Still Hung Up on Gender
13 hours ago
THE LATEST
In a New York Magazine profile, Hillary Clinton said she still encounters misogyny at her own events: "'I really admire you, I really like you, I just don't know if I can vote for a woman to be president.' I mean, they come to my events and then they say that to me."
BACKING OUT ON BERNIE
Trump Won't Debate Sanders After All
4 days ago
THE LATEST
Trump, in a statement: "Based on the fact that the Democratic nominating process is totally rigged and Crooked Hillary Clinton and Deborah Wasserman Schultz will not allow Bernie Sanders to win, and now that I am the presumptive Republican nominee, it seems inappropriate that I would debate the second place finisher. ... I will wait to debate the first place finisher in the Democratic Party, probably Crooked Hillary Clinton, or whoever it may be."