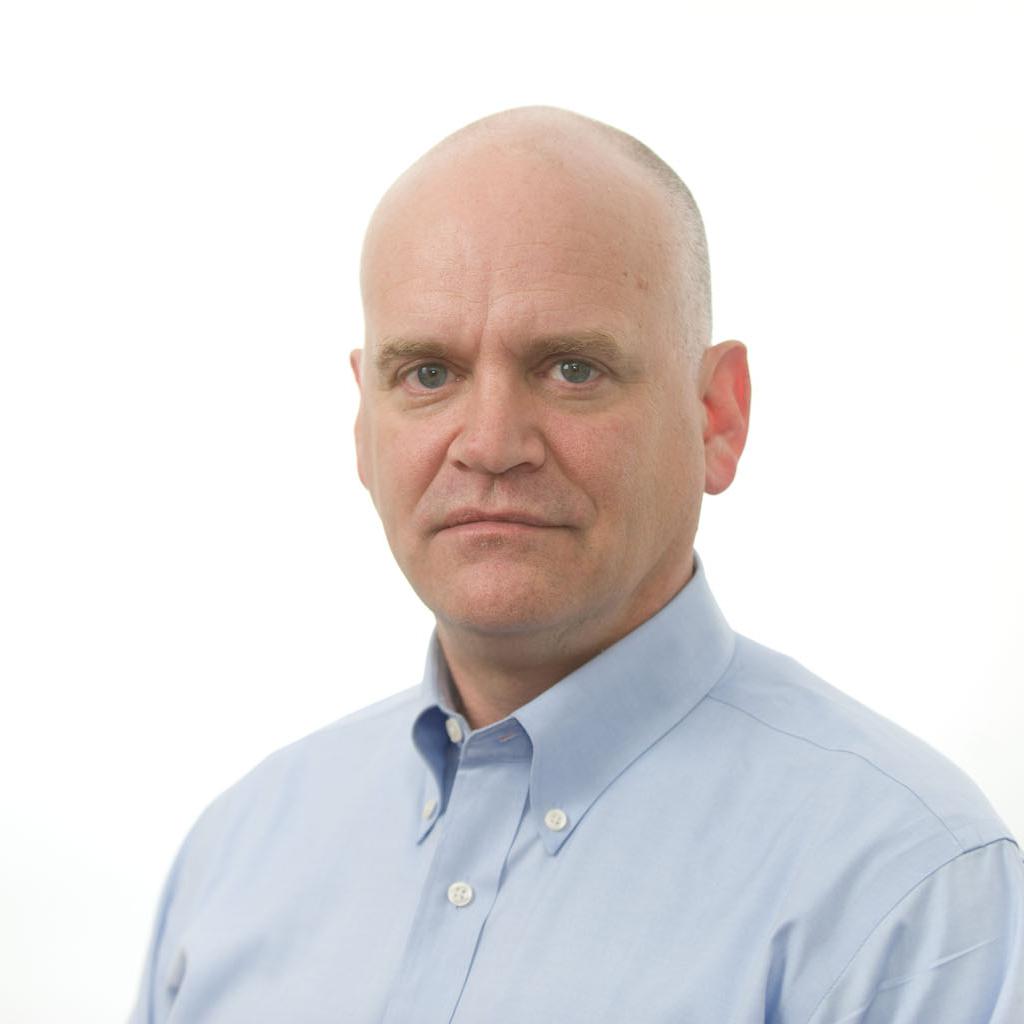 April 24, 2014, 5:30 a.m.
Please read these two stat­ist­ics and no­tice your emo­tion­al re­ac­tion to them. Do they make you angry? Do they make you eager for gov­ern­ment ac­tion? When you di­gest these roughly equi­val­ent num­bers, do they stir you equally?
A Hu­man Rights groups says more than 150,000 ci­vil­ians, rebels, and mem­bers of the Syr­i­an mil­it­ary have been killed in the na­tion's three-year con­flict.
A U.S. gun-con­trol group says more than 100,000 Amer­ic­ans are shot every year in murders, as­saults, sui­cides, and sui­cide at­tempts and ac­ci­dents.
For Sen. John Mc­Cain, the hawk­ish Re­pub­lic­an sen­at­or from Ari­zona, the first num­ber makes him spit­ting mad, lit­er­ally — as judged Wed­nes­day from my front-row seat at the Har­vard In­sti­tute of Polit­ics for­um, where he answered ques­tions from a mod­er­at­or and stu­dents.
"The Syr­i­an de­cision has re­ver­ber­ated around the globe," Mc­Cain said, link­ing Pres­id­ent Obama's blurred red line over Syr­ia to ag­gress­ive­ness from Rus­sia, China, and Ir­an. He dis­missed sug­ges­tions that Amer­ic­ans are war-weary — not­ing that Ron­ald Re­agan grew the U.S. mil­it­ary in the im­me­di­ate af­ter­math of the Vi­et­nam War — and harshly cri­ti­cized Obama for dither­ing on calls to arm Syr­i­an rebels.
Vis­ions of the dead and dy­ing, wo­men and chil­dren, lined in the streets after chem­ic­al at­tacks, keep him awake at night, Mc­Cain said.
"I am emo­tion­al," de­clared the in­fam­ously tem­pera­ment­al sen­at­or, his face red­den­ing with an­ger. "I'm guilty. I'm emo­tion­al."
Con­trast that re­ac­tion to the one a few minutes later when a Har­vard stu­dent pressed Mc­Cain on gun con­trol. With a shrug of his shoulders, the two-time pres­id­en­tial can­did­ate noted that he had sup­por­ted a bill that would have re­quired back­ground checks on all com­mer­cial sales of guns. It failed in the Sen­ate.
His tone, pas­sion­ate and ag­gress­ive on Syr­ia, turned pro­fess­or­i­al and pass­ive-ag­gress­ive on guns, as Mc­Cain ex­plained that while the U.S. Con­sti­tu­tion pro­tects the right to bear arms, gun vi­ol­ence is "an emo­tion­al is­sue." Con­gress needs to grapple with the is­sue some­how, he said, no­tice­ably un­com­fort­able with his wishy-wash­i­ness.
"I know that's not a good an­swer," Mc­Cain said, "I wrestle with it all the time."
So this is how Mc­Cain re­acts to those two sets of num­bers: Go to war for Syr­i­ans. Wrestle for Amer­ica.
Dis­clos­ure: I briefly con­sidered work­ing for Mc­Cain in 2007, and re­spect his ser­vice to the na­tion as well as his will­ing­ness to com­prom­ise with Demo­crats. On the oth­er hand, I op­posed in­ter­ven­tion in Syr­ia, sup­port gun reg­u­la­tions, and ob­ject to the policies and tac­tics of the NRA.
And so as Mc­Cain hemmed and hawed on gun vi­ol­ence, I turned to the per­son sit­ting next to me, Rep. Joe Kennedy, D-Mass., and whispered, "Where's the emo­tion he showed on Syr­ia?" Kennedy nod­ded.
The con­trast of emo­tion may speak as much about the Re­pub­lic­an Party as it does about Mc­Cain. The GOP is lurch­ing so far to the right that this Ari­zona con­ser­vat­ive is con­sidered a "RINO," a Re­pub­lic­an in Name Only, and there is no room for com­mon­sense policies that up­hold the Second Amend­ment while curb­ing gun vi­ol­ence.
After sup­port­ing one war fought on false pre­tenses in Ir­aq, Mc­Cain is still rat­tling U.S. sabers over the deaths of 150,000 Syr­i­ans in three years. Nor­mally, that would hardly be not­able: Mc­Cain, after all, is a con­sist­ent in­ter­ven­tion­ist. But laid against the shoot­ings of 100,000 Amer­ic­ans an­nu­ally, Mc­Cain's pe­cu­li­ar lack of emo­tion about gun vi­ol­ence seemed to speak to the sorry state of U.S. polit­ics. And made me sad.
Fourni­er serves on the Har­vard In­sti­tute of Polit­ics ad­vis­ory board.
What We're Following See More »
BACKING OUT ON BERNIE
Trump Won't Debate Sanders After All
2 days ago
THE LATEST
Trump, in a statement: "Based on the fact that the Democratic nominating process is totally rigged and Crooked Hillary Clinton and Deborah Wasserman Schultz will not allow Bernie Sanders to win, and now that I am the presumptive Republican nominee, it seems inappropriate that I would debate the second place finisher. ... I will wait to debate the first place finisher in the Democratic Party, probably Crooked Hillary Clinton, or whoever it may be."
AKNOWLEDGING THE INEVITABLE
UAW: Time to Unite Behind Hillary
4 days ago
THE DETAILS
"It's about time for unity," said UAW President Dennis Williams. "We're endorsing Hillary Clinton. She's gotten 3 million more votes than Bernie, a million more votes than Donald Trump. She's our nominee." He called Sanders "a great friend of the UAW" while saying Trump "does not support the economic security of UAW families." Some 28 percent of UAW members indicated their support for Trump in an internal survey.
AP KEEPING COUNT
Trump Clinches Enough Delegates for the Nomination
4 days ago
THE LATEST
"Donald Trump on Thursday reached the number of delegates needed to clinch the Republican nomination for president, completing an unlikely rise that has upended the political landscape and sets the stage for a bitter fall campaign. Trump was put over the top in the Associated Press delegate count by a small number of the party's unbound delegates who told the AP they would support him at the convention."
TRUMP FLOATED IDEA ON JIMMY KIMMEL'S SHOW
Trump/Sanders Debate Before California Primary?
4 days ago
CAMPAIGNS INJECTED NEW AD MONEY
California: It's Not Over Yet
4 days ago
THE LATEST
"Clinton and Bernie Sanders "are now devoting additional money to television advertising. A day after Sanders announced a new ad buy of less than $2 million in the state, Clinton announced her own television campaign. Ads featuring actor Morgan Freeman as well as labor leader and civil rights activist Dolores Huerta will air beginning on Fridayin Fresno, Sacramento, and Los Angeles media markets. Some ads will also target Latino voters and Asian American voters. The total value of the buy is about six figures according to the Clinton campaign." Meanwhile, a new poll shows Sanders within the margin of error, trailing Clinton 44%-46%.