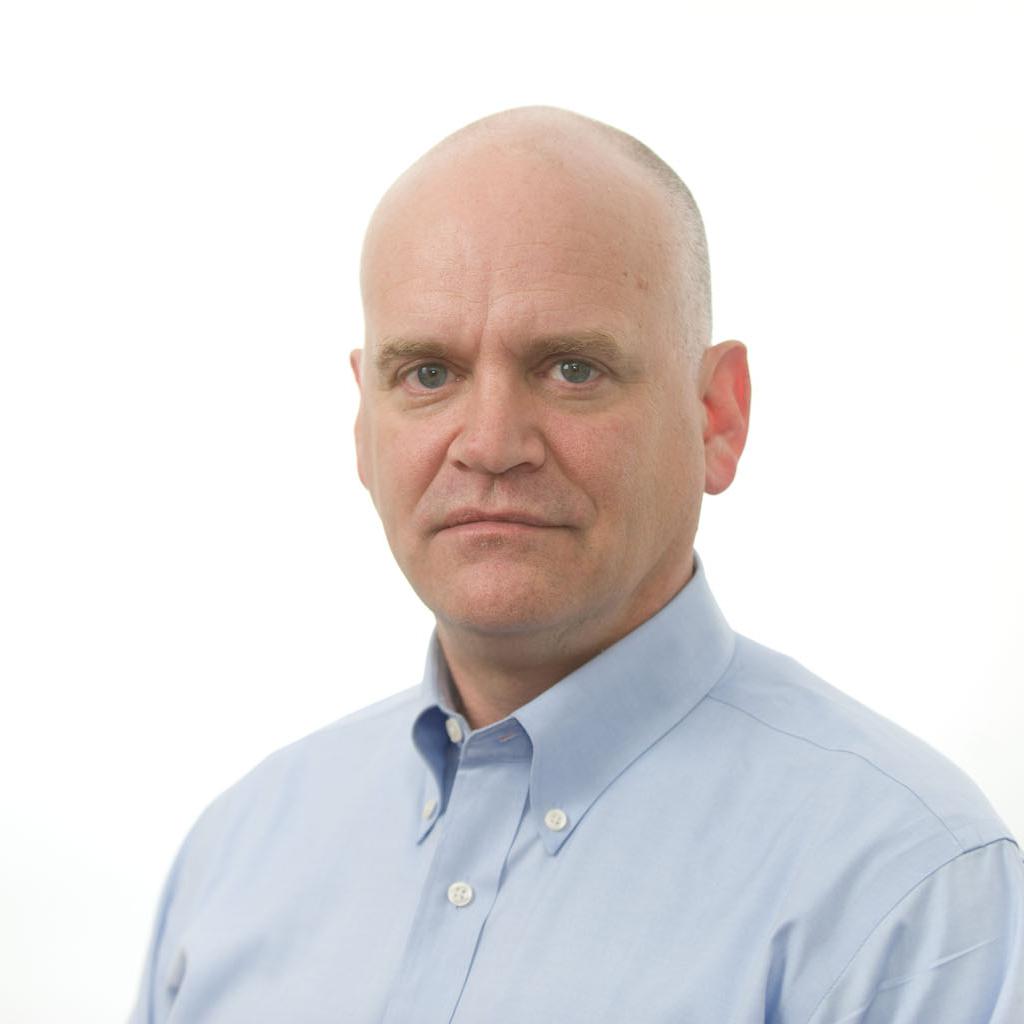 April 24, 2014, 5:30 a.m.
Please read these two stat­ist­ics and no­tice your emo­tion­al re­ac­tion to them. Do they make you angry? Do they make you eager for gov­ern­ment ac­tion? When you di­gest these roughly equi­val­ent num­bers, do they stir you equally?
A Hu­man Rights groups says more than 150,000 ci­vil­ians, rebels, and mem­bers of the Syr­i­an mil­it­ary have been killed in the na­tion's three-year con­flict.
A U.S. gun-con­trol group says more than 100,000 Amer­ic­ans are shot every year in murders, as­saults, sui­cides, and sui­cide at­tempts and ac­ci­dents.
For Sen. John Mc­Cain, the hawk­ish Re­pub­lic­an sen­at­or from Ari­zona, the first num­ber makes him spit­ting mad, lit­er­ally — as judged Wed­nes­day from my front-row seat at the Har­vard In­sti­tute of Polit­ics for­um, where he answered ques­tions from a mod­er­at­or and stu­dents.
"The Syr­i­an de­cision has re­ver­ber­ated around the globe," Mc­Cain said, link­ing Pres­id­ent Obama's blurred red line over Syr­ia to ag­gress­ive­ness from Rus­sia, China, and Ir­an. He dis­missed sug­ges­tions that Amer­ic­ans are war-weary — not­ing that Ron­ald Re­agan grew the U.S. mil­it­ary in the im­me­di­ate af­ter­math of the Vi­et­nam War — and harshly cri­ti­cized Obama for dither­ing on calls to arm Syr­i­an rebels.
Vis­ions of the dead and dy­ing, wo­men and chil­dren, lined in the streets after chem­ic­al at­tacks, keep him awake at night, Mc­Cain said.
"I am emo­tion­al," de­clared the in­fam­ously tem­pera­ment­al sen­at­or, his face red­den­ing with an­ger. "I'm guilty. I'm emo­tion­al."
Con­trast that re­ac­tion to the one a few minutes later when a Har­vard stu­dent pressed Mc­Cain on gun con­trol. With a shrug of his shoulders, the two-time pres­id­en­tial can­did­ate noted that he had sup­por­ted a bill that would have re­quired back­ground checks on all com­mer­cial sales of guns. It failed in the Sen­ate.
His tone, pas­sion­ate and ag­gress­ive on Syr­ia, turned pro­fess­or­i­al and pass­ive-ag­gress­ive on guns, as Mc­Cain ex­plained that while the U.S. Con­sti­tu­tion pro­tects the right to bear arms, gun vi­ol­ence is "an emo­tion­al is­sue." Con­gress needs to grapple with the is­sue some­how, he said, no­tice­ably un­com­fort­able with his wishy-wash­i­ness.
"I know that's not a good an­swer," Mc­Cain said, "I wrestle with it all the time."
So this is how Mc­Cain re­acts to those two sets of num­bers: Go to war for Syr­i­ans. Wrestle for Amer­ica.
Dis­clos­ure: I briefly con­sidered work­ing for Mc­Cain in 2007, and re­spect his ser­vice to the na­tion as well as his will­ing­ness to com­prom­ise with Demo­crats. On the oth­er hand, I op­posed in­ter­ven­tion in Syr­ia, sup­port gun reg­u­la­tions, and ob­ject to the policies and tac­tics of the NRA.
And so as Mc­Cain hemmed and hawed on gun vi­ol­ence, I turned to the per­son sit­ting next to me, Rep. Joe Kennedy, D-Mass., and whispered, "Where's the emo­tion he showed on Syr­ia?" Kennedy nod­ded.
The con­trast of emo­tion may speak as much about the Re­pub­lic­an Party as it does about Mc­Cain. The GOP is lurch­ing so far to the right that this Ari­zona con­ser­vat­ive is con­sidered a "RINO," a Re­pub­lic­an in Name Only, and there is no room for com­mon­sense policies that up­hold the Second Amend­ment while curb­ing gun vi­ol­ence.
After sup­port­ing one war fought on false pre­tenses in Ir­aq, Mc­Cain is still rat­tling U.S. sabers over the deaths of 150,000 Syr­i­ans in three years. Nor­mally, that would hardly be not­able: Mc­Cain, after all, is a con­sist­ent in­ter­ven­tion­ist. But laid against the shoot­ings of 100,000 Amer­ic­ans an­nu­ally, Mc­Cain's pe­cu­li­ar lack of emo­tion about gun vi­ol­ence seemed to speak to the sorry state of U.S. polit­ics. And made me sad.
Fourni­er serves on the Har­vard In­sti­tute of Polit­ics ad­vis­ory board.
What We're Following See More »
SHARES THEIR LOVE STORY
Bill Clinton Gets Personal in Convention Speech
8 hours ago
THE DETAILS
"In the spring of 1971, I met a girl," started Bill Clinton. In his speech Tuesday night at the Democratic National Convention, Clinton brought a personal touch, telling parallel stories of his relationship with Hillary Clinton and the work she has done throughout her career. He lauded the Democratic nominee for her career of work, touching on her earliest days of advocacy for children and those with disabilities while in law school, her role as Secretary of State, and her work in raising their daughter, Chelsea. Providing a number of anecdotes throughout the speech, Clinton built to a crescendo, imploring the audience to support his wife for president. "You should elect her, she'll never quit when the going gets tough," he said. "Your children and grandchildren will be grateful."
LOUD "BLACK LIVES MATTER" CHANTS RING OUT
Mothers Of The Movement Endorse Hillary Clinton
11 hours ago
THE DETAILS
A coalition of mothers whose children lost their lives in high profile cases across the country, known as the Mothers Of The Movement, were greeted with deafening chants of "Black Lives Matter" before telling their stories. The mothers of Sandra Bland, Jordan Davis, and Trayvon Martin spoke for the group, soliciting both tears and applause from the crowd. "Hillary Clinton has the compassion and understanding to comfort a grieving mother," said Sybrina Fulton, the mother of Trayvon Martin. "And that's why, in the memory of our children, we are imploring you — all of you — to vote this election day."
SOUTH DAKOTA GIVES HER CLINCHING DELEGATES
Clinton Officially Democratic Nominee for President
13 hours ago
THE DETAILS
With the South Dakota delegation announcing its delegate count, Hillary Rodham Clinton is officially the Democratic nominee for president, surpassing the 2383 delegates needed to clinch the nomination. Clinton is expected to speak at the convention on Thursday night and officially accept the nomination.
THE QUESTION
How Many People Protested in Philly Yesterday?
17 hours ago
THE ANSWER
About 5,500, according to official estimates. "The Monday figures marked a large increase from the protests at the Republican National Convention in Cleveland, where even the largest protests only drew a couple of hundred demonstrators. But it's a far cry from the 35,000 to 50,000 that Philadelphia city officials initially expected."
NO BATTLEGROUND STATES LEAN TRUMP
NY Times' Upshot Gives Clinton 68% Chance to Win
17 hours ago
THE LATEST
Only a day after FiveThirtyEight's Now Cast gave Donald Trump a 57% chance of winning, the New York Times' Upshot fires back with its own analysis that shows Hillary Clinton with a 68% chance to be the next president. Its model "calculates win probabilities for each state," which incorporate recent polls plus "a state's past election results and national polling." Notably, all of the battleground states that "vote like the country as a whole" either lean toward Clinton or are toss-ups. None lean toward Trump.