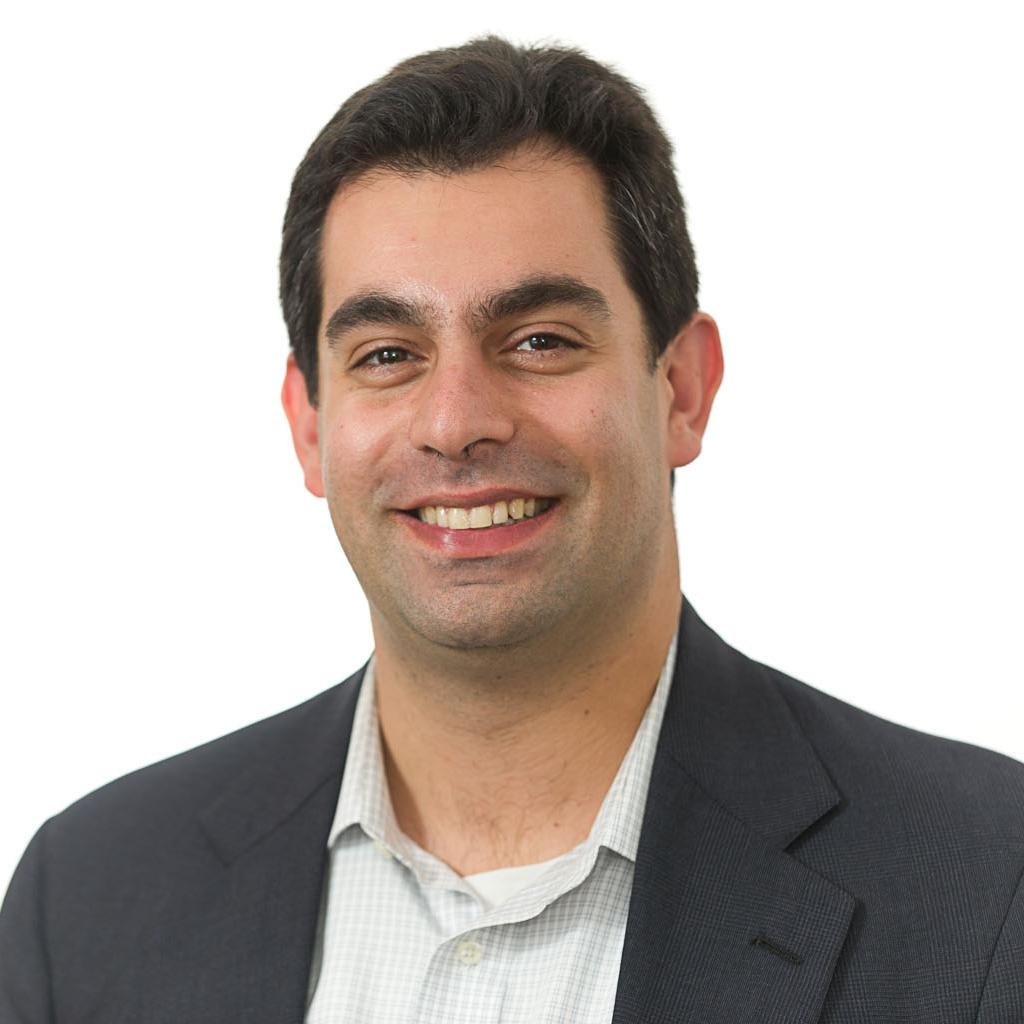 Already, Re­pub­lic­ans are eagerly an­ti­cip­at­ing the 2014 midterms. And they should be. Pres­id­ent Obama's shaky ap­prov­al rat­ings and struggles over Obama­care give the GOP good, maybe even great odds, of tak­ing the Sen­ate.
But such short-term for­tune masks Re­pub­lic­ans' con­tin­ued struggles to broaden their ap­peal, even in the best of times. Their gains are al­most en­tirely a product of Demo­crat­ic screw-ups, not be­cause of an im­proved pub­lic im­age. And nowhere is that clear­er than in two of the biggest battle­ground states re­cently hos­pit­able to Re­pub­lic­ans — Col­or­ado and Vir­gin­ia.
In both, Re­pub­lic­ans should be ex­ploit­ing the Demo­crats' prob­lems. In­stead, Demo­crats just com­pleted a clean sweep of all Vir­gin­ia's statewide of­fices for the first time in dec­ades, are in strong po­s­i­tion to reelect fresh­man Sen. Mark Warner, and are watch­ing con­tin­ued di­vi­sions among Col­or­ado Re­pub­lic­ans des­pite the Demo­crat­ic Party's col­lapse in the Moun­tain West.
Mak­ing the prob­lem more ser­i­ous than just a two-state an­om­aly is that Vir­gin­ia and Col­or­ado are filled with what my col­league Ron­ald Brown­stein calls "the co­ali­tion of the as­cend­ant" — col­lege-edu­cated (af­flu­ent) whites, mil­len­ni­als, His­pan­ics, and Asi­an-Amer­ic­ans. These are the very voters Re­pub­lic­ans need in or­der to have a shot at get­ting back in­to the White House in 2016.
Yet they're do­ing very little to make that hap­pen. Voters clearly are angry with Demo­crats, but they don't see any vi­able Re­pub­lic­an al­tern­at­ives. This is all the more strik­ing be­cause it's un­fold­ing while Pres­id­ent Obama hits his polit­ic­al nadir.
In Vir­gin­ia, Demo­crat Terry McAul­iffe won the gov­ernor's race des­pite the fur­or over Obama­care tak­ing place in the im­me­di­ate run-up to the elec­tion. His vic­tory was helped by the GOP's de­cision to choose its tick­et through a con­ven­tion filled with its most con­ser­vat­ive, single-is­sue act­iv­ists. Sen. Mark Warner, who voted for the health care law, faces no cred­ible Re­pub­lic­an op­pos­i­tion yet — though former Re­pub­lic­an Na­tion­al Com­mit­tee Chair­man Ed Gillespie is ex­press­ing in­terest in a cam­paign.
In Col­or­ado, in­vit­ing op­por­tun­it­ies are all over, but Re­pub­lic­ans haven't yet been able to ex­ploit them. In­stead, Re­pub­lic­ans are close to nom­in­at­ing can­did­ates who lost to Demo­crats in the wave elec­tion of 2010. Sen. Mark Ud­all's ap­prov­al rat­ings are at all-time lows, ac­cord­ing to a re­cent Quin­nipi­ac poll, and he barely leads his Re­pub­lic­an chal­lengers. But his op­pos­i­tion con­sists of former Sen­ate can­did­ate Ken Buck, whose gaffes cost the party a win­nable Sen­ate seat in 2010; Owen Hill, a state sen­at­or and Ron Paul aco­lyte; and former state House Ma­jor­ity Lead­er Amy Steph­ens, whose past sup­port for Obama­care ex­changes in the state could doom her in the primary.
And that's not all in Col­or­ado. Against vul­ner­able Gov. John Hick­en­loop­er, anti-im­mig­ra­tion hawk Tom Tan­credo is an early GOP front-run­ner, which wor­ries op­er­at­ives look­ing to pick up the seat. Tan­credo ran as a third-party can­did­ate against Hick­en­loop­er in 2010, win­ning 36 per­cent of the vote. Former state Sen. Mike Kopp, an Ir­aq war vet­er­an, and Sec­ret­ary of State Scott Gessler are his primary op­pon­ents, and could split the anti-Tan­credo vote.
Former Col­or­ado Re­pub­lic­an Party chair­man Dick Wadhams views the prob­lems so ser­i­ously that he wor­ries Col­or­ado could go the way of Cali­for­nia un­less the GOP im­proves its out­reach to minor­it­ies and learns how to ap­peal to less-ideo­lo­gic­al voters. Wadhams also worked in Vir­gin­ia on George Al­len's Sen­ate cam­paign in 2006.
"If we nom­in­ate Tan­credo and Buck, we'll not only lose, but we could per­man­ently define the party to the point that we're headed to Ore­gon and Wash­ing­ton ter­rit­ory," Wadhams said. "In both Vir­gin­ia and Col­or­ado, there are over­whelm­ing [num­bers] of un­af­fili­ated voters who are get­table for a sol­id can­did­ate. There are a lot of op­por­tun­it­ies, but plenty of per­il."
While all of these prob­lems might not af­fect the GOP's over­all tally this year, they are troub­ling lead­ing in­dic­at­ors for 2016. The Re­pub­lic­an brand's fa­vor­ab­il­ity is at his­tor­ic lows, with a new Gal­lup poll show­ing GOP iden­ti­fic­a­tion at its low­est point since the poll­ster began track­ing 25 years ago. With the ex­cep­tion of New Jer­sey Gov. Chris Christie (who's fa­cing his own fresh con­tro­versy), the prom­in­ent pres­id­en­tial con­tenders — Rand Paul, Paul Ry­an, Ted Cruz — have un­der­wa­ter fa­vor­ab­il­ity rat­ings in most na­tion­al polls, which is as much at­trib­ut­able to their party as their per­son­al stand­ing.
Speeches from Marco Ru­bio, Eric Can­tor, and Paul Ry­an this week on in­creas­ing eco­nom­ic mo­bil­ity show that the party's lead­ers re­cog­nize they can't just rely on the op­pos­i­tion's mis­steps to re­take con­trol. But nav­ig­at­ing the party's di­vide between the es­tab­lish­ment and grass­roots won't be easy. A suc­cess­ful 2014 may only em­bolden those voices look­ing to stay the course.
What We're Following See More »
PHOTO OP
Clinton Shows Up on Stage to Close Obama's Speech
3 hours ago
THE LATEST
Just after President Obama finished his address to the DNC, Hillary Clinton walked out on stage to join him, so the better could share a few embraces, wave to the crowd—and let the cameras capture all the unity for posterity.
'DON'T BOO. VOTE.'
Obama: Country Is Stronger Than Eight Years Ago
4 hours ago
THE LATEST
In a speech that began a bit like a State of the Union address, President Obama said the "country is stronger and more prosperous than it was" when he took office eight years ago. He then talked of battling Hillary Clinton for the nomination in 2008, and discovering her "unbelievable work ethic," before saying that no one—"not me, not Bill"—has ever been more qualified to be president. When his first mention of Donald Trump drew boos, he quickly admonished the crowd: "Don't boo. Vote." He then added that Trump is "not really a plans guy. Not really a facts guy, either."
'HILLARY CLINTON HAS A PASSION'
Kaine Sticks Mostly to the Autobiography
4 hours ago
THE LATEST
Tim Kaine introduced himself to the nation tonight, devoting roughly the first half of his speech to his own story (peppered with a little of his fluent Spanish) before pivoting to Hillary Clinton—and her opponent. "Hillary Clinton has a passion for children and families," he said. "Donald Trump has a passion, too: himself." His most personal line came after noting that his son Nat just deployed with his Marine battalion. "I trust Hillary Clinton with our son's life," he said.
TRUMP IS A 'CON'
Bloomberg: Neither Party Has a Monopoly on Good Ideas
5 hours ago
THE LATEST
Michael Bloomberg said he wasn't appearing to endorse any party or agenda. He was merely there to support Hillary Clinton. "I don't believe that either party has a monopoly on good ideas or strong leadership," he said, before enumerating how he disagreed with both the GOP and his audience in Philadelphia. "Too many Republicans wrongly blame immigrants for our problems, and they stand in the way of action on climate change and gun violence," he said. "Meanwhile, many Democrats wrongly blame the private sector for our problems, and they stand in the way of action on education reform and deficit reduction." Calling Donald Trump a "dangerous demagogue," he said, "I'm a New Yorker, and a know a con when I see one."
TRUMP'S 'CYNICISM IS UNBOUNDED'
Biden: Obama 'One of the Finest Presidents'
5 hours ago
THE LATEST
Vice President Biden tonight called President Obama "one of the finest presidents we have ever had" before launching into a passionate defense of Hillary Clinton. "Everybody knows she's smart. Everybody knows she's tough. But I know what she's passionate about," he said. "There's only one person in this race who will help you. ... It's not just who she is; it's her life story." But he paused to train some fire on her opponent "That's not Donald Trump's story," he said. "His cynicism is unbounded. ... No major party nominee in the history of this country has ever known less."