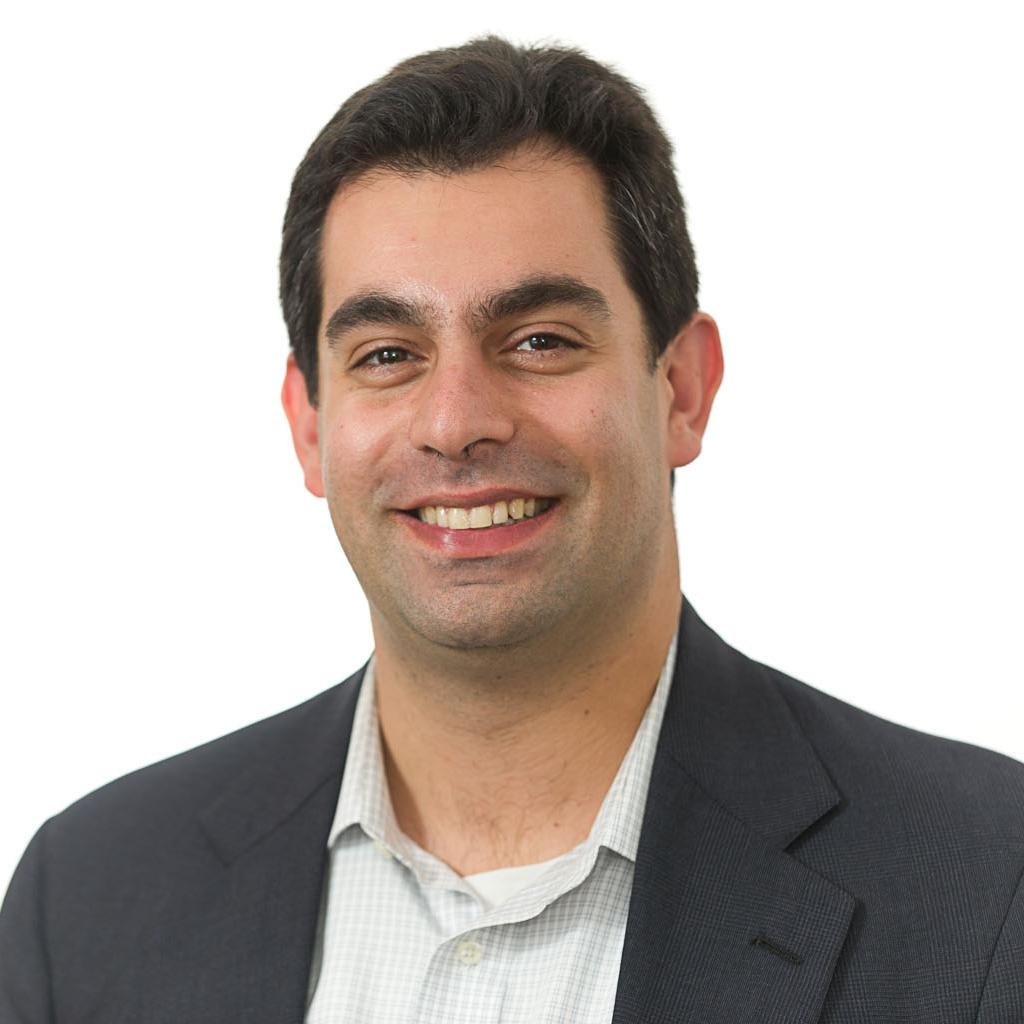 Dec. 11, 2013, 11:12 a.m.
Glen Bol­ger, one of the Re­pub­lic­an party's lead­ing poll­sters, told the Wash­ing­ton Post today that the Re­pub­lic­an party needs to stop be­ing the "dys­func­tion­al equi­val­ent of the Wash­ing­ton Red­skins."
If any­thing, Bol­ger was be­ing too gen­er­ous. The on­go­ing Re­pub­lic­an soap op­era between the so-called es­tab­lish­ment and the em­boldened con­ser­vat­ive grass­roots is even more chaot­ic than the latest drama between Mike Sha­na­han, Dan Snyder and RG3.
Con­sider: Paul Ry­an, the lead­ing voice of fisc­al con­ser­vat­ism in Con­gress, is get­ting pil­lor­ied by his own col­leagues for ac­qui­es­cing to a budget com­prom­ise that avoids the pro­spect of a polit­ic­ally-sui­cid­al gov­ern­ment shut­down next year. House Speak­er John Boehner soun­ded down­right ex­as­per­ated today in re­act­ing to con­ser­vat­ive op­pos­i­tion to the deal, call­ing it "ri­dicu­lous." But Sen­ate Minor­ity Lead­er Mitch Mc­Con­nell, already un­der fire from con­ser­vat­ive groups for his propensity for deal-mak­ing, is re­portedly against the budget com­prom­ise. Mc­Con­nell's been joined in op­pos­i­tion by Flor­ida Sen. Marco Ru­bio and Ken­tucky Sen. Rand Paul, two of the up­per cham­ber's most high-pro­file Re­pub­lic­ans.
The Re­pub­lic­an party rarely misses an op­por­tun­ity to miss an op­por­tun­ity.
Even con­ser­vat­ive groups are fight­ing with each oth­er. The Re­pub­lic­an Study Com­mit­tee Chair­man fired its long­time ex­ec­ut­ive dir­ect­or, out of con­cern he was leak­ing con­fid­en­tial con­ver­sa­tions to con­ser­vat­ive groups hos­tile to Re­pub­lic­an in­terests. They're at odds with each oth­er over polit­ic­al strategy, with the Club for Growth keep­ing its powder dry, while the Sen­ate Con­ser­vat­ives Fund is eagerly look­ing for op­por­tun­it­ies to chal­lenge sit­ting Re­pub­lic­an sen­at­ors who are ideo­lo­gic­ally un­kosh­er.
And that's not in­clud­ing today's dis­turb­ing al­leg­a­tion that Ry­an Los­karn, the chief of staff to Ten­ness­ee Sen. Lamar Al­ex­an­der was placed on leave amid al­leg­a­tions in­volving child por­no­graphy.
The Re­pub­lic­an party rarely misses an op­por­tun­ity to miss an op­por­tun­ity. With sev­er­al new na­tion­al polls show­ing the GOP ahead on the gen­er­ic bal­lot for the first time in years and Demo­crats self-im­mol­at­ing over their troubled health care law, Re­pub­lic­ans are in ter­rif­ic po­s­i­tion to cap­it­al­ize. That was the polit­ic­al lo­gic be­hind the Ry­an budget com­prom­ise "" delay a messy fisc­al fight un­til after the 2014 midterms, which are shap­ing up to be fa­vor­able for Re­pub­lic­ans. Re­take the Sen­ate, and sud­denly the party holds a lot more lever­age over fu­ture fisc­al fights.
But for those who have fol­lowed the on­go­ing battles between Re­pub­lic­an lead­er­ship and the con­ser­vat­ive back-bench­ers, it's nev­er easy. Ry­an ar­gued, at his press brief­ing with Patty Mur­ray Wed­nes­day, that Re­pub­lic­ans can't let the per­fect be the en­emy of the good. To con­ser­vat­ives, the com­prom­ise that was struck isn't even close to be­ing good.
The dys­func­tion is here to stay, wheth­er Re­pub­lic­ans like it or not.
"[The Re­pub­lic­an es­tab­lish­ment] is not fol­low­ing through what they prom­ised, and they don't real­ize how hos­tile they are to the grass­roots," said Sen­ate Con­ser­vat­ive Fund ex­ec­ut­ive dir­ect­or Matt Hoskins. "This is the type of stuff that sends a mes­sage to voters that their lead­ers in Wash­ing­ton don't like them, and they don't rep­res­ent them."
Un­til now, Re­pub­lic­ans have usu­ally ac­qui­esced to its con­front­a­tion­ally con­ser­vat­ive wing on some of the big fights "" shut­ting down the gov­ern­ment over Obama­care fund­ing, re­ject­ing tac­tic­al man­euvers to gain lever­age on fisc­al cliff ne­go­ti­ations. But there are signs that the es­tab­lish­ment is now eager to fight back. Mc­Con­nell has de­clared war against his chief con­ser­vat­ive nemes­is, the Sen­ate Con­ser­vat­ives Fund, black­list­ing con­sult­ants and can­did­ates do­ing busi­ness with the group. The Cham­ber of Com­merce is now will­ing to in­volve it­self in primar­ies, already spend­ing six-fig­ures in an Alabama Con­gres­sion­al run­off between an es­tab­lish­ment Re­pub­lic­an and a grass­roots con­ser­vat­ive. Even Boehner, who has been cri­ti­cized for bow­ing to his right flank, hit back at them today, say­ing op­pon­ents of the budget deal were "us­ing our mem­bers and"¦ us­ing the Amer­ic­an people for their own goals."
Many Re­pub­lic­ans be­lieve counter-at­tacks by the es­tab­lish­ment is ex­actly the for­mula for uni­fy­ing the party. It's time for more sticks than car­rots, the think­ing goes. But that ig­nores the fact that con­ser­vat­ive voters are driv­ing the rise of out­side groups, not the oth­er way around. These are the voters who hated the bank bail­outs, re­sent cam­paign com­mit­tee in­volve­ment in Re­pub­lic­an primar­ies, and think politi­cians are too quick to "go Wash­ing­ton" when elec­ted, en­joy­ing the perks of power over the prin­ciples of polit­ics.
These tea party voters aren't go­ing away, and are the driv­ing force be­hind the con­ser­vat­ive op­pos­i­tion. That's why sev­en of the 12 Re­pub­lic­an sen­at­ors on a bal­lot next year face primary chal­lenges, even if most aren't all-that-cred­ible.
That means the dys­func­tion is here to stay, wheth­er Re­pub­lic­ans like it or not. It means the party will con­tin­ue to look like an un­ruly mess for the fore­see­able fu­ture, mostly be­ing held to­geth­er by their shared op­pos­i­tion to Pres­id­ent Obama.
What We're Following See More »
"CLINTON MUST BECOME THE NEXT PRESIDENT"
Bernie Sanders Seeks to Unite the Party
3 hours ago
THE DETAILS
Instead of his usual stump speech, Bernie Sanders tonight threw his support behind Hillary Clinton, providing a clear contrast between Clinton and GOP nominee Donald Trump on the many issues he used to discuss in his campaign stump speeches. Sanders spoke glowingly about the presumptive Democratic nominee, lauding her work as first lady and as a strong advocate for women and the poor. "We need leadership in this country which will improve the lives of working families, the children, the elderly, the sick and the poor," he said. "Hillary Clinton will make a great president, and I am proud to stand with her tonight."
"MUST NEVER BE PRESIDENT"
Elizabeth Warren Goes After Donald Trump
4 hours ago
THE DETAILS
In a stark contrast from Michelle Obama's uplifting speech, Massachusetts Senator Elizabeth Warren spoke about the rigged system plaguing Americans before launching into a full-throated rebuke of GOP nominee Donald Trump. Trump is "a man who has never sacrificed anything for anyone," she claimed, before saying he "must never be president of the United States." She called him divisive and selfish, and said the American people won't accept his "hate-filled America." In addition to Trump, Warren went after the Republican Party as a whole. "To Republicans in Congress who said no, this November the American people are coming for you," she said.
FLOTUS OFFERS STRONG ENDORSEMENT OF CLINTON
Michelle Obama: "I Trust" Hillary Clinton
4 hours ago
THE DETAILS
"In this election, and every election, it's about who will have the power to shape our children for the next four or eight years of their lives," Michelle Obama said. "There is only one person who I trust with that responsibility … and that is our friend Hillary Clinton." In a personal and emotional speech, Michelle Obama spoke about the effect that angry oppositional rhetoric had on her children and how she chose to raise them. "When they go low, we go high," Obama said she told her children about dealing with bullies. Obama stayed mostly positive, but still offered a firm rebuke of Donald Trump, despite never once uttering his name. "The issues a president faces cannot be boiled down to 140 characters," she said.
SANDERS BACKER CONFRONTS STUBBORN SANDERS SUPPORTERS
Sarah Silverman to Bernie or Bust: "You're Being Ridiculous"
5 hours ago
THE DETAILS
Many Bernie Sanders delegates have spent much of the first day of the Democratic National Convention resisting unity, booing at mentions of Hillary Clinton and often chanting "Bernie! Bernie!" Well, one of the most outspoken Bernie Sanders supporters just told them to take a seat. "To the Bernie-or-bust people: You're being ridiculous," said comedian Sarah Silverman in a brief appearance at the Convention, minutes after saying that she would proudly support Hillary Clinton for president.
'INEXCUSABLE REMARKS'
DNC Formally Apologizes to Bernie Sanders
9 hours ago
THE LATEST
The Democratic National Committee issued a formal apology to Bernie Sanders today, after leaked emails showed staffers trying to sabotage his presidential bid. "On behalf of everyone at the DNC, we want to offer a deep and sincere apology to Senator Sanders, his supporters, and the entire Democratic Party for the inexcusable remarks made over email," DNC officials said in the statement. "These comments do not reflect the values of the DNC or our steadfast commitment to neutrality during the nominating process. The DNC does not—and will not—tolerate disrespectful language exhibited toward our candidates."