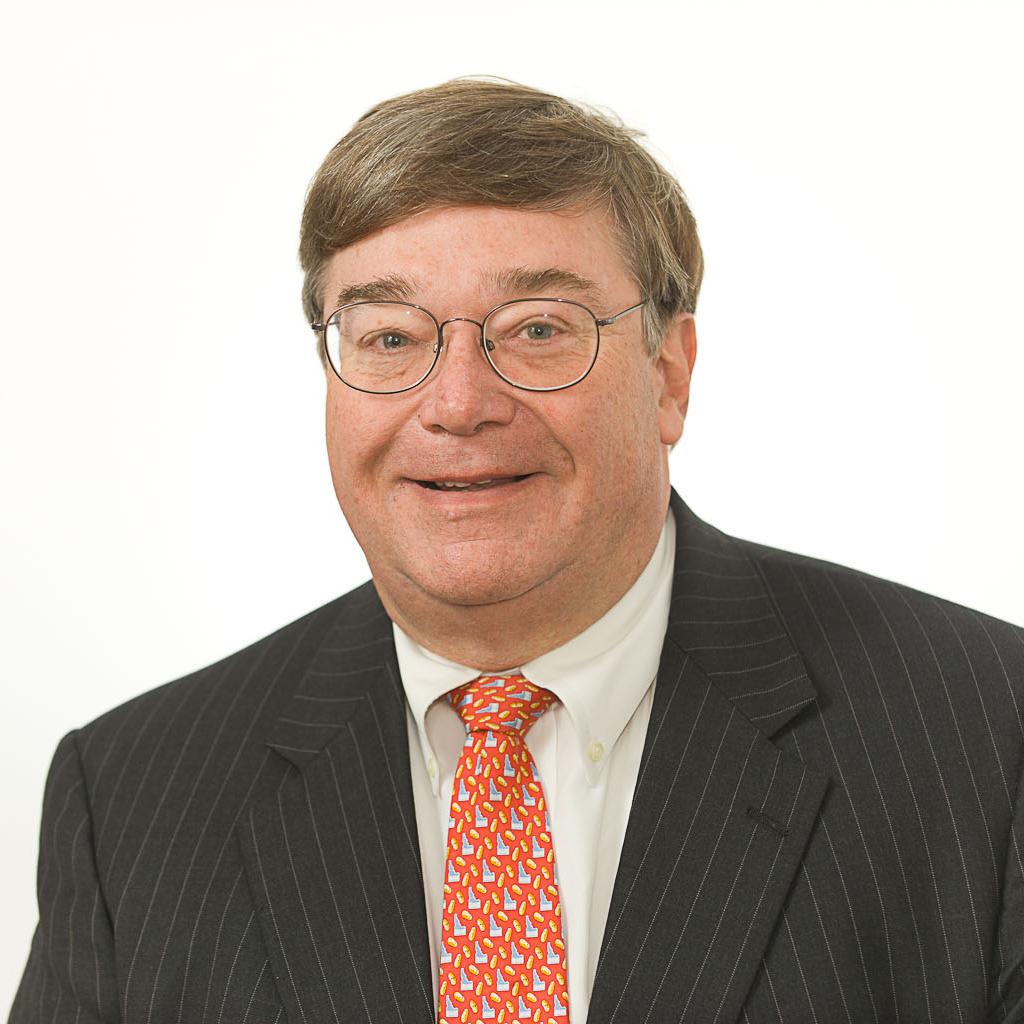 For polit­ic­al ana­lysts — or at least those who try to be in­de­pend­ent and non­par­tis­an — an oc­cu­pa­tion­al haz­ard is that at al­most any giv­en time, one side or the oth­er will be angry about what you say and write. Dur­ing the run-up to the 2012 pres­id­en­tial elec­tion, many con­ser­vat­ives and Re­pub­lic­an par­tis­ans were un­happy to hear me say that a win­nable race was slip­ping away from them, some be­liev­ing all the way to Elec­tion Day that they would win. In 2010, and now in 2014, it is Demo­crats who are less than thrilled with our pro­gnost­ic­a­tions.
An­oth­er oc­cu­pa­tion­al haz­ard is cyn­icism. Elec­ted of­fi­cials and can­did­ates, along with their hand­lers, say and do things that I am pretty sure they know bet­ter than to do. Or ought to know bet­ter than to do. They at least know that there is an­oth­er im­port­ant side to every story, es­pe­cially when they de­cide to leave out per­tin­ent facts as they heave rhet­or­ic­al red meat to their party's base. They do what they feel they need to do to max­im­ize their chances of win­ning, even if fair­ness or truth get a little bent in the pro­cess. A by-product of this tend­ency to bend the truth is that the pub­lic, or at least the slice that re­lies ex­clus­ively on ideo­lo­gic­al voices and sources for their news, can get an aw­fully one-sided per­spect­ive.
Fre­quent ques­tions have aris­en of late, mostly from con­ser­vat­ives, about the tra­gic killing of four Amer­ic­ans in Benghazi. These people have heard ques­tions raised on cable tele­vi­sion, and they haven't heard or read sat­is­fact­ory an­swers to why and how the tragedy happened. I have no doubt that their con­cerns and ques­tions are sin­cere.
I also have no doubt that things could have been done to pre­vent the hor­rible in­cid­ent and that, in ret­ro­spect, Obama ad­min­is­tra­tion of­fi­cials and polit­ic­al ap­pointees, as well ca­reer civil ser­vants and mem­bers of the mil­it­ary, wished they had handled some things dif­fer­ently. But many ask­ing the ques­tions seem un­aware of cer­tain facts and points of view. Last March, when Face the Na­tion mod­er­at­or Bob Schief­fer asked former De­fense Sec­ret­ary Robert Gates about Benghazi, Gates, who had left his post 14 months be­fore the at­tacks oc­curred, said, "Frankly, had I been in the job at the time, I think my de­cisions would have been just as theirs were." Keep­ing in mind that Gates had been ini­tially ap­poin­ted by Pres­id­ent George W. Bush and, in his book Duty: Mem­oirs of a Sec­ret­ary at War, was un­spar­ing in his cri­ti­cism of Pres­id­ent Obama and many ad­min­is­tra­tion de­cisions, this in­form­a­tion is something that people deeply con­cerned about Benghazi don't seem to know, have for­got­ten, or con­veni­ently ig­nore.
Gates went on to say that cer­tain people seem to have a "car­toon­ish" view of mil­it­ary cap­ab­il­it­ies in such situ­ations:
"I've heard, 'Well, why didn't you just fly a fight­er jet over and try and scare 'em with the noise or something?' Well, giv­en the num­ber of sur­face-to-air mis­siles that have dis­ap­peared from [Muam­mar el-] Qad­dafi's ar­sen­als, I would not have ap­proved send­ing an air­craft — a single air­craft — over Benghazi un­der those cir­cum­stances. And with re­spect to send­ing in spe­cial forces or a small group of people to try and provide help, based on everything I have read, people really didn't know what was go­ing on in Benghazi con­tem­por­an­eously. And to send some small num­ber of spe­cial forces or oth­er troops in without know­ing what the en­vir­on­ment is, without know­ing what the threat is, without hav­ing any in­tel­li­gence in terms of what is ac­tu­ally go­ing on on the ground, I think, would have been very dan­ger­ous."
The cyn­icism comes when one re­calls an even great­er tragedy that oc­curred on Oct. 23, 1983, when the Mar­ine bar­racks in Beirut, Le­ban­on, were bombed dur­ing Ron­ald Re­agan's ad­min­is­tra­tion. In the latest New York­er, Jane May­er writes about hav­ing been in Beirut as a re­port­er for The Wall Street Journ­al at the time of the hor­rible bomb­ing, when 241 Amer­ic­an mil­it­ary per­son­nel, in­clud­ing 220 Mar­ines, were killed in the largest single-day loss of Mar­ines since Iwo Jima in World War II. Al­though Demo­crats con­trolled the House and Tip O'Neill was speak­er, there was little par­tis­an grand­stand­ing over the tragedy, even though mis­takes were made. As May­er notes, a gate was left open, and the per­son­nel on guard were un­der or­ders to keep their weapons un­loaded. Con­gress con­duc­ted a mat­ter-of-fact, brief in­vest­ig­a­tion, re­com­mend­a­tions were made, and every­one moved on. Scor­ing polit­ic­al points was not the name of the game, even though the loss of Amer­ic­an lives was more than 50 times great­er than in Benghazi. It was a dif­fer­ent era.
One won­ders how some of these con­ser­vat­ives would have re­acted to such cir­cum­stances. Se­lect­ive out­rage is rampant in our polit­ic­al pro­cess today. The facts are too of­ten swept to one side, or un­der the rug, for polit­ic­al pur­poses.
What We're Following See More »
BACKING OUT ON BERNIE
Trump Won't Debate Sanders After All
1 days ago
THE LATEST
Trump, in a statement: "Based on the fact that the Democratic nominating process is totally rigged and Crooked Hillary Clinton and Deborah Wasserman Schultz will not allow Bernie Sanders to win, and now that I am the presumptive Republican nominee, it seems inappropriate that I would debate the second place finisher. ... I will wait to debate the first place finisher in the Democratic Party, probably Crooked Hillary Clinton, or whoever it may be."
AKNOWLEDGING THE INEVITABLE
UAW: Time to Unite Behind Hillary
2 days ago
THE DETAILS
"It's about time for unity," said UAW President Dennis Williams. "We're endorsing Hillary Clinton. She's gotten 3 million more votes than Bernie, a million more votes than Donald Trump. She's our nominee." He called Sanders "a great friend of the UAW" while saying Trump "does not support the economic security of UAW families." Some 28 percent of UAW members indicated their support for Trump in an internal survey.
AP KEEPING COUNT
Trump Clinches Enough Delegates for the Nomination
2 days ago
THE LATEST
"Donald Trump on Thursday reached the number of delegates needed to clinch the Republican nomination for president, completing an unlikely rise that has upended the political landscape and sets the stage for a bitter fall campaign. Trump was put over the top in the Associated Press delegate count by a small number of the party's unbound delegates who told the AP they would support him at the convention."
TRUMP FLOATED IDEA ON JIMMY KIMMEL'S SHOW
Trump/Sanders Debate Before California Primary?
2 days ago
CAMPAIGNS INJECTED NEW AD MONEY
California: It's Not Over Yet
2 days ago
THE LATEST
"Clinton and Bernie Sanders "are now devoting additional money to television advertising. A day after Sanders announced a new ad buy of less than $2 million in the state, Clinton announced her own television campaign. Ads featuring actor Morgan Freeman as well as labor leader and civil rights activist Dolores Huerta will air beginning on Fridayin Fresno, Sacramento, and Los Angeles media markets. Some ads will also target Latino voters and Asian American voters. The total value of the buy is about six figures according to the Clinton campaign." Meanwhile, a new poll shows Sanders within the margin of error, trailing Clinton 44%-46%.