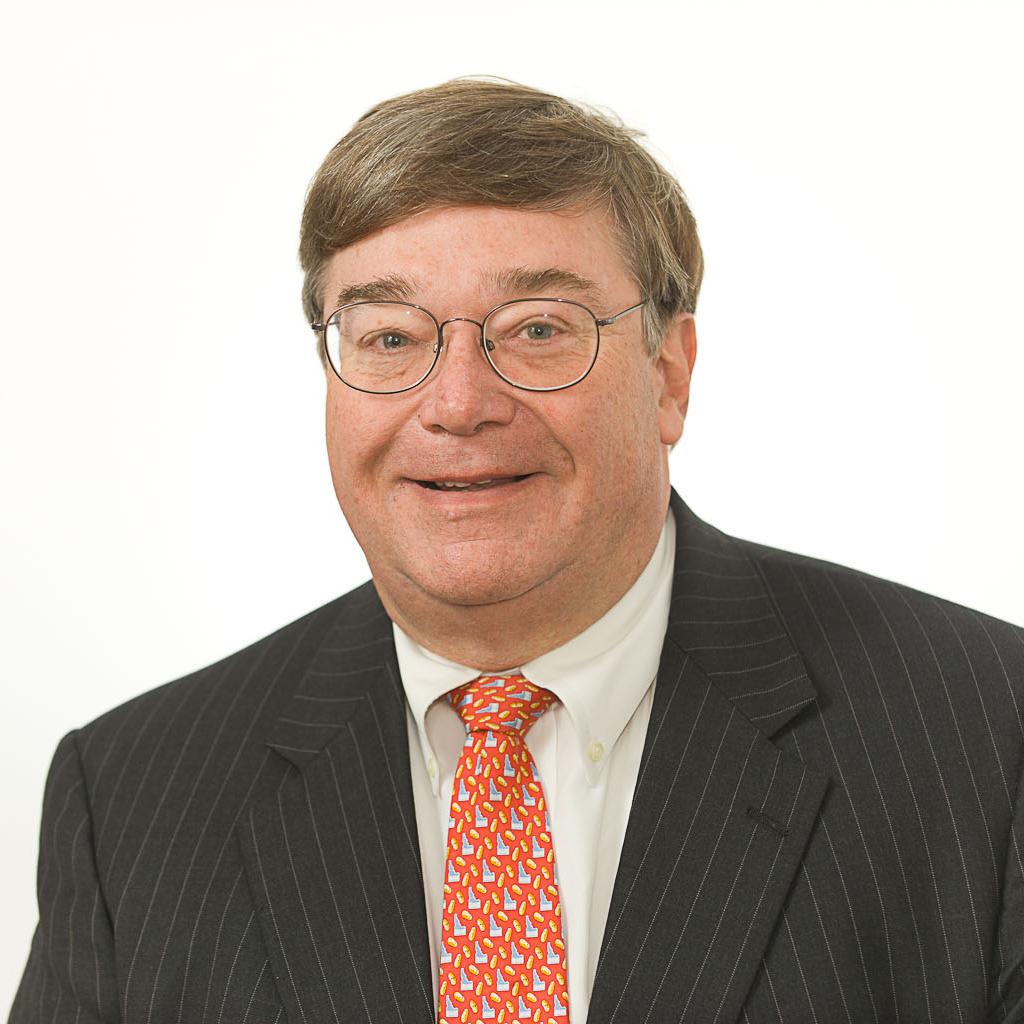 There seemed to be a pop-the-cham­pagne mood among Demo­crats after the Obama ad­min­is­tra­tion's an­nounce­ment that 8 mil­lion Amer­ic­ans had signed up for health care cov­er­age un­der the Af­ford­able Care Act. Demo­crats, des­per­ate for good news, be­came eu­phor­ic at the sug­ges­tion that per­haps they had turned the corner on Obama­care, mov­ing from it be­ing a likely polit­ic­al li­ab­il­ity to an as­set, and that maybe the 2014 midterm elec­tions might not be so bad. The fact that 8 mil­lion is less than 3 per­cent of the 313.9 mil­lion people in the United States seemed lost in the shuffle.
My im­pres­sion at the time was that this soun­ded a bit too much like whist­ling past the grave­yard. Now an ar­ray of new polling from a vari­ety of sources sug­gests that Demo­crats have no reas­on to be en­cour­aged at this point. Things still look pretty aw­ful for the party. Es­pe­cially mean­ing­ful to con­sider is that — no mat­ter how bad the na­tion­al poll num­bers ap­pear for Demo­crats — eight of their nine most vul­ner­able Sen­ate seats this year are in states that Mitt Rom­ney car­ried in 2012. Fur­ther, nine of the most com­pet­it­ive 11 Sen­ate seats in both parties are in Rom­ney states; the num­bers in these states will likely be con­sid­er­ably worse than the na­tion­al num­bers.
An April 24-27 na­tion­al poll for ABC News and The Wash­ing­ton Post gave Demo­crats a single-point ad­vant­age on the gen­er­ic con­gres­sion­al bal­lot test, 45 per­cent to 44 per­cent. But giv­en the lower turnout num­bers in midterm elec­tions, the likely-voter screen is far more rel­ev­ant. And there, Re­pub­lic­ans led by 5 points, 49 per­cent to 44 per­cent. An NBC News/Wall Street Journ­al poll taken at vir­tu­ally the same time put the two parties dead even at 45 per­cent among all re­gistered voters; pre­sum­ably among likely voters, Re­pub­lic­ans would have pulled ahead by a sim­il­ar lead. This would sug­gest a very dif­fi­cult en­vir­on­ment for Demo­crat­ic House and Sen­ate can­did­ates, par­tic­u­larly those in states and dis­tricts that lean heav­ily Re­pub­lic­an to be­gin with.
The ABC News/Wash­ing­ton Post poll showed Pres­id­ent Obama's ap­prov­al rat­ing drop­ping to a re­cord low of 41 per­cent, with 52 per­cent dis­ap­prov­ing. More telling, just 23 per­cent strongly ap­proved of Obama's per­form­ance, while 40 per­cent strongly dis­ap­proved. On spe­cif­ic is­sue con­cerns, 42 per­cent ap­proved of his hand­ling of the eco­nomy, 54 per­cent dis­ap­proved; 20 per­cent strongly ap­proved, 41 per­cent strongly dis­ap­proved. On hand­ling the situ­ation in­volving Rus­sia and Ukraine, 34 per­cent ap­proved, 46 per­cent dis­ap­proved; just 17 per­cent strongly ap­proved, 31 per­cent strongly dis­ap­proved. Most telling, just 37 per­cent ap­proved of Obama's hand­ling of the "im­ple­ment­a­tion of the new health care law," while 57 per­cent dis­ap­proved; 24 per­cent strongly ap­proved, 46 per­cent strongly dis­ap­proved. In March, Obama's health care num­bers im­proved a bit, but this month they re­turned to where they had been in Feb­ru­ary. To be fair, not all polls are find­ing re­cord lows for Obama. The Gal­lup Poll, for ex­ample, has shown a mod­est im­prove­ment since last fall, to around 44 per­cent ap­prov­al the past couple of weeks, but that's still pretty bad.
Just-re­leased polling from the au­thor­it­at­ive Kais­er Fam­ily Found­a­tion showed no im­prove­ment in the pub­lic's per­cep­tion of the Af­ford­able Care Act. Forty-six per­cent of re­spond­ents said they had a gen­er­ally un­fa­vor­able view of the law and 38 per­cent were gen­er­ally fa­vor­able, identic­al to March's num­bers. Both the March and April num­bers were some­what bet­ter than the dis­mal num­bers in Novem­ber and Janu­ary, when the hor­rif­ic launch of the ex­changes dom­in­ated the news. Now, as things have settled down, 68 per­cent of Demo­crats view the new law fa­vor­ably, and 76 per­cent of Re­pub­lic­ans have the op­pos­ite point of view; in­de­pend­ents come down 50 per­cent un­fa­vor­able, 37 per­cent fa­vor­able. When Kais­er poll­sters gave re­spond­ents a choice between two points of view — one that "there have been so many prob­lems since the new law's rol­lout that it's clear the law is not work­ing as planned," the oth­er that "there were some early prob­lems that have been fixed and now the law is ba­sic­ally work­ing as in­ten­ded" — 57 per­cent chose the not-work­ing-as-planned view. Just 38 per­cent agreed with the now-fixed op­tion.
One thing should worry Re­pub­lic­ans: the ques­tion con­cern­ing what should be done now about health care re­form. When giv­en the choice between work­ing to re­peal the law and re­pla­cing it with something else versus work­ing to im­prove the law, 58 per­cent chose work­ing to im­prove it, while just 35 per­cent chose re­peal and re­place, the Re­pub­lic­an ar­gu­ment. While the re­peal-and-re­place man­tra pretty much sums up what the pub­lic has been hear­ing from the GOP and its can­did­ates, too many Demo­crat­ic mem­bers of Con­gress seem to hold the view that the ACA was the product of an im­macu­late con­cep­tion and amounts to an in­fal­lible doc­u­ment, not to be tampered with. De­fend­ing the law isn't the same as try­ing to fix its short­com­ings, and in that sense, both parties' key ar­gu­ments seem off-base to swing voters.
The fi­nal blow for Demo­crats in terms of sur­vey re­search this week was a new poll of 18-to-29-year-olds by the In­sti­tute of Polit­ics at Har­vard's John F. Kennedy School of Gov­ern­ment. The sur­vey, the 25th in a series over the past 14 years, showed that in­terest among young voters is low and di­min­ish­ing, and that con­ser­vat­ive young voters are far more mo­tiv­ated to vote this year than their more lib­er­al coun­ter­parts. Giv­en the key role that young­er voters, par­tic­u­larly young and single wo­men, play in the Demo­crat­ic core vote, the ex­tent of the de­crease among young voters dir­ectly hurts the Demo­crats' abil­ity to hold onto their im­periled Sen­ate ma­jor­ity and keep House losses to a min­im­um (win­ning a ma­jor­ity this year seems com­pletely out of reach). The sur­vey of 3,058 18-to-29-year-olds con­duc­ted on­line (this is the one age group where on­line polling cur­rently makes sense to me) found that only 23 per­cent of Amer­ic­ans un­der 30 said they would "def­in­itely be vot­ing," with 44 per­cent of those who re­por­ted hav­ing voted for Rom­ney say­ing they would def­in­itely vote and just 35 per­cent of Obama voters say­ing they would. Self-iden­ti­fied con­ser­vat­ives were 10 points more likely to say they would def­in­itely vote than were lib­er­als.
Demo­crats should re­cork the cham­pagne bottles. Someday, they may have a reas­on to open them, but it's pretty un­likely it will be this year.
Cor­rec­tion: An earli­er ver­sion of this column mis­stated the res­ults of a Kais­er Fam­ily Found­a­tion sur­vey. Forty-six per­cent of re­spond­ents said they had a gen­er­ally un­fa­vor­able view of the Af­ford­able Care Act; 38 per­cent had a gen­er­ally fa­vor­able view.
What We're Following See More »
SHE'LL HAVE A ROLE WITH CLINTON CAMP
Wasserman Schultz to Resign at Week's End
5 hours ago
THE LATEST
"After hours of private talks," Debbie Wasserman Schultz agreed to step down as chair of the Democratic National Committee after the convention ends. In the wake of the convention intrigue, Hillary Clinton announced she's making Wasserman Schultz "the honorary chair of her campaign's 50-state program."
MARCIA FUDGE TO PRESIDE
Wasserman Schultz Stripped of Convention Duties
13 hours ago
THE DETAILS
Democratic National Committee Chairwoman Debbie Wasserman Schultz "will not have a major speaking role or preside over daily convention proceedings this week," and is under increasing pressure to resign. The DNC Rules Committee on Saturday named Ohio Democratic Rep. Marcia Fudge as "permanent chair of the convention." At issue: internal DNC emails leaked by Wikileaks that show how "the DNC favored Clinton during the primary and tried to take down Bernie Sanders by questioning his religion."
EARLY BUMP FOR TRUMP?
New Round of Polls Show a Tight Race
2 days ago
THE LATEST
A Rasmussen Reports poll shows Donald Trump ahead of Hillary Clinton, 43%-42%, the fourth week in a row he's led the poll (one of the few poll in which he's led consistently of late).
A Reuters/Ipsos survey shows Clinton leading 40%-36%. In a four-way race, she maintains her four-point lead, 39%-35%, with Gary Johnson and Jill Stein pulling 7% and 3%, respectively.
And the LA Times/USC daily tracking poll shows a dead heat, with Trump ahead by about half a percentage point.
BELLWETHER?
Candidates Deadlocked in Ohio
3 days ago
17-POINT EDGE AMONG MILLENNIALS
Clinton Dominates Among Younger Voters
3 days ago
THE DETAILS
In an election between two candidates around 70 years of age, millennials strongly prefer one over the other. Hillary Clinton has a 47%-30% edge among votes 18 to 29. She also leads 46%-36% among voters aged 30 to 44.