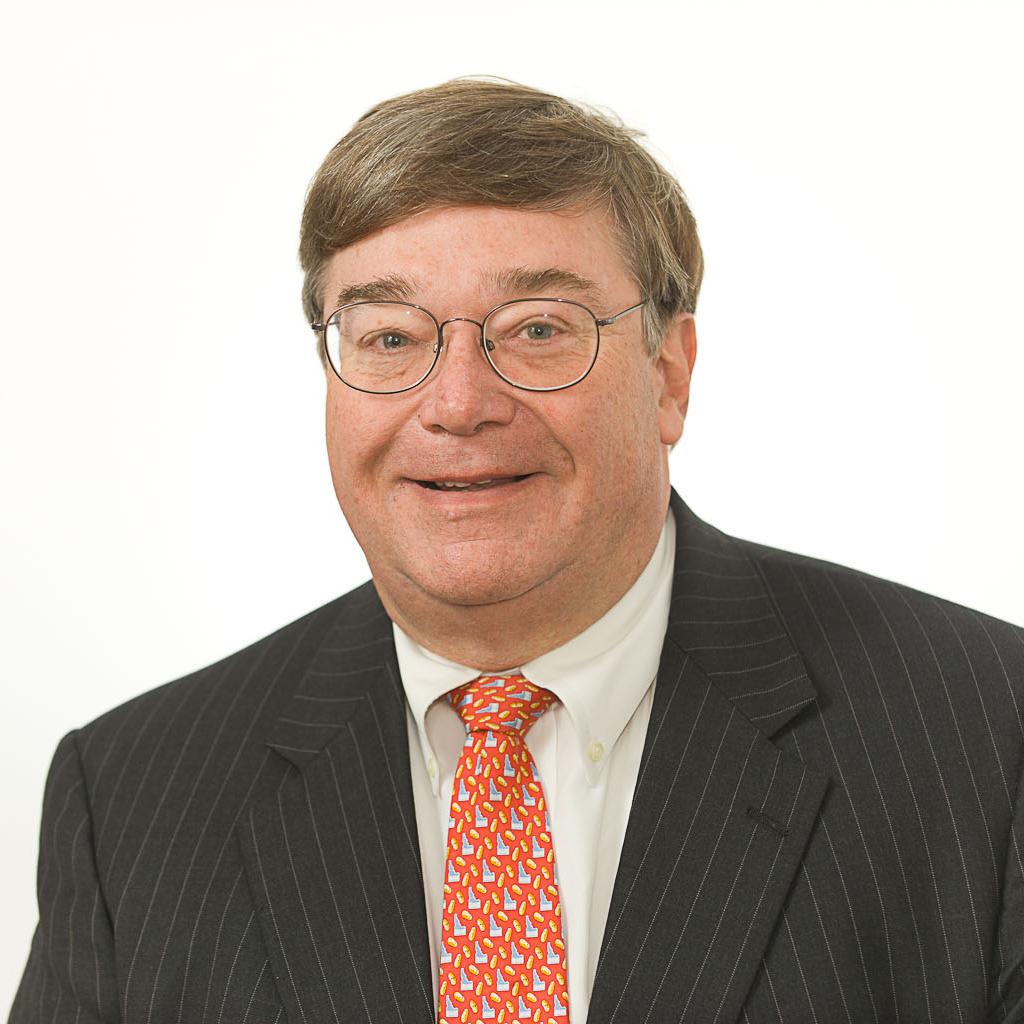 It's ag­grav­at­ing to read something really smart, something that I wish I had writ­ten my­self. Amy Wal­ter, my col­league at The Cook Polit­ic­al Re­port, re­cently wrote just such a piece — one about Re­pub­lic­ans who worry privately that suc­cess in 2014 will leave their party with false hope for 2016: "Even though their party is poised to hold the House and has a good chance of win­ning con­trol of the Sen­ate, these Re­pub­lic­an um­brella car­ri­ers aren't smil­ing. They worry that suc­cess in 2014 will mask the real, struc­tur­al prob­lems that Re­pub­lic­ans need to fix be­fore 2016. Namely, that the party doesn't stand for much more than stand­ing against Pres­id­ent Obama. As im­port­ant, the GOP heads in­to 2016 with a brand that has been deeply tar­nished and not eas­ily re­paired."
This is so true. If Re­pub­lic­ans do gain a Sen­ate ma­jor­ity, which they may very well do in Novem­ber, and man­age to pick up eight or more House seats, it will be be­cause of who they are not, not be­cause of who they are. They aren't in Obama's party, and they aren't in the party that uni­lat­er­ally passed the Af­ford­able Care Act, which, like the pres­id­ent, is un­pop­u­lar. Re­pub­lic­ans may win a bunch of races without meas­ur­ably im­prov­ing their party's "brand" and without mak­ing any clear pro­gress among minor­ity, young, mod­er­ate, and fe­male voters. The fact that midterm elect­or­ates are gen­er­ally older, whiter, and more con­ser­vat­ive than their coun­ter­parts in pres­id­en­tial elec­tions ex­acer­bates the dif­fer­ence between the world of 2014 and the one that will ex­ist in 2016. The Re­pub­lic­ans can win in 2014 without hav­ing fixed their prob­lems.
For that mat­ter, has the GOP learned the folly of nom­in­at­ing exot­ic and po­ten­tially prob­lem­at­ic can­did­ates, ones who tickle the ero­gen­ous zones of the party's con­ser­vat­ive base but of­fend many swing voters? Will they con­tin­ue to nom­in­ate can­did­ates who have the un­healthy habit of pulling the pins on polit­ic­al hand gren­ades be­fore swal­low­ing said gren­ades? See Akin, Todd (U.S. Sen­ate race, Mis­souri, 2012); Mour­dock, Richard (U.S. Sen­ate race, In­di­ana, 2012); or O'Don­nell, Christine (U.S. Sen­ate race, Delaware, 2010).
Or, will ex­ceed­ingly con­ser­vat­ive primary voters con­tin­ue to force main­stream Re­pub­lic­an can­did­ates in­to tak­ing po­s­i­tions that can kill them in gen­er­al elec­tions? Rep. Cory Gard­ner, the new GOP can­did­ate in Col­or­ado's Sen­ate race, who is tak­ing on in­cum­bent Demo­crat Mark Ud­all, has re­cently walked back his pre­vi­ous sup­port for "per­son­hood" le­gis­la­tion — bills that aim to grant fer­til­ized eggs the same pro­tec­tions af­forded to hu­man be­ings. Ini­ti­at­ive 62 on the 2010 bal­lot in Col­or­ado read: "Shall there be an amend­ment to the Col­or­ado con­sti­tu­tion ap­ply­ing the term 'per­son,' as used in those pro­vi­sions of the Col­or­ado con­sti­tu­tion re­lat­ing to in­ali­en­able rights, equal­ity of justice, and due pro­cess of law, to every hu­man be­ing from the be­gin­ning of the bio­lo­gic­al de­vel­op­ment of that hu­man be­ing?" The ini­ti­at­ive crashed and burned, fail­ing 71 per­cent to 29 per­cent. It had also been on the bal­lot in 2008, los­ing that year as well, 73 per­cent to 27 per­cent.
Po­s­i­tions that can be right at home with­in a Right to Life rally, in a safely con­ser­vat­ive con­gres­sion­al dis­trict, or even in a solidly con­ser­vat­ive GOP primary, can be a huge mill­stone around the necks of Re­pub­lic­an can­did­ates in com­pet­it­ive gen­er­al elec­tions in many dis­tricts and states.
Giv­en that white voters have gone from com­pos­ing 89 per­cent of the elect­or­ate in 1992 to 72 per­cent in 2012 — a 17-point drop in just five elec­tions — Mitt Rom­ney's 59 per­cent share of the white vote was not enough to win the gen­er­al elec­tion. In the old days, it would have been plenty. You can't lose the Afric­an-Amer­ic­an vote by 87 points (93 per­cent to 6 per­cent), the Latino vote by 44 points (71 per­cent to 27 per­cent), the Asi­an vote by 47 points (73 per­cent to 26 per­cent) and ex­pect to win pres­id­en­tial elec­tions.
Re­pub­lic­ans do great among those 65 years of age and older, and well among those between 45 and 64. However, they are get­ting crushed among those between 18 and 29, as well as los­ing 30-to-44-year-olds. It is worth not­ing that, al­though some voters change their vot­ing be­ha­vi­or as they get older, most shape their par­tis­an af­fil­i­ations when they are in their teens, twen­ties, and early thirties.
Then there is gender. Be­cause wo­men live longer, they are now 53 per­cent of the elect­or­ate, while men are just 47 per­cent. Demo­crats tend to do bet­ter among wo­men than Re­pub­lic­ans do among men. For ex­ample, in 2012, Obama won among wo­men by 11 points, and Rom­ney won among men by just 7 points. Re­pub­lic­ans are win­ning a smal­ler slice of a smal­ler pie.
Taken to­geth­er, these trends sug­gest that if the GOP were a com­mer­cial en­ter­prise, it would be one with an un­sus­tain­able busi­ness mod­el over the long haul. The Re­pub­lic­an con­gres­sion­al lead­er­ship seems to have figured this out, but it is un­clear wheth­er this un­der­stand­ing has ne­ces­sar­ily trickled down, par­tic­u­larly in the House.
What We're Following See More »
BACKING OUT ON BERNIE
Trump Won't Debate Sanders After All
1 days ago
THE LATEST
Trump, in a statement: "Based on the fact that the Democratic nominating process is totally rigged and Crooked Hillary Clinton and Deborah Wasserman Schultz will not allow Bernie Sanders to win, and now that I am the presumptive Republican nominee, it seems inappropriate that I would debate the second place finisher. ... I will wait to debate the first place finisher in the Democratic Party, probably Crooked Hillary Clinton, or whoever it may be."
AKNOWLEDGING THE INEVITABLE
UAW: Time to Unite Behind Hillary
2 days ago
THE DETAILS
"It's about time for unity," said UAW President Dennis Williams. "We're endorsing Hillary Clinton. She's gotten 3 million more votes than Bernie, a million more votes than Donald Trump. She's our nominee." He called Sanders "a great friend of the UAW" while saying Trump "does not support the economic security of UAW families." Some 28 percent of UAW members indicated their support for Trump in an internal survey.
AP KEEPING COUNT
Trump Clinches Enough Delegates for the Nomination
3 days ago
THE LATEST
"Donald Trump on Thursday reached the number of delegates needed to clinch the Republican nomination for president, completing an unlikely rise that has upended the political landscape and sets the stage for a bitter fall campaign. Trump was put over the top in the Associated Press delegate count by a small number of the party's unbound delegates who told the AP they would support him at the convention."
TRUMP FLOATED IDEA ON JIMMY KIMMEL'S SHOW
Trump/Sanders Debate Before California Primary?
3 days ago
CAMPAIGNS INJECTED NEW AD MONEY
California: It's Not Over Yet
3 days ago
THE LATEST
"Clinton and Bernie Sanders "are now devoting additional money to television advertising. A day after Sanders announced a new ad buy of less than $2 million in the state, Clinton announced her own television campaign. Ads featuring actor Morgan Freeman as well as labor leader and civil rights activist Dolores Huerta will air beginning on Fridayin Fresno, Sacramento, and Los Angeles media markets. Some ads will also target Latino voters and Asian American voters. The total value of the buy is about six figures according to the Clinton campaign." Meanwhile, a new poll shows Sanders within the margin of error, trailing Clinton 44%-46%.