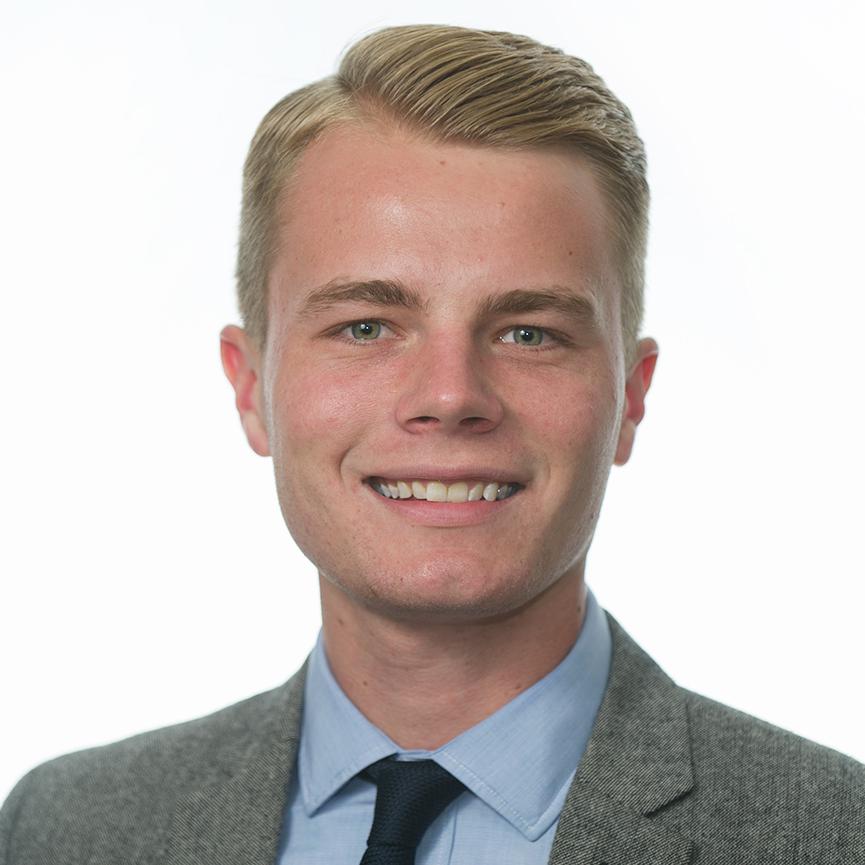 Sen. Rand Paul (R-KY) "said in an in­ter­view pub­lished Thursday that he sup­ports le­gis­la­tion end­ing the pres­id­ent's pro­gram to de­fer de­port­a­tion for un­doc­u­mented im­mig­rants who came to the U.S. as chil­dren. Speak­ing to Breit­bart News dur­ing a med­ic­al mis­sion in Guatem­ala, Paul lent his back­ing to House Re­pub­lic­an ef­forts to ad­dress the crisis of un­ac­com­pan­ied minors cross­ing the south­ern U.S. bor­der." (Huff­ing­ton Post)
Paul "spent two and a half days" in Guatem­ala "this week as part of a med­ic­al mis­sion of roughly 70 sur­geons, nurses, tech­ni­cians and vo­lun­teers who shared the goal of con­duct­ing nearly 200 catar­act sur­ger­ies and dis­trib­ut­ing nearly 8,000 pairs of eye­glasses. It was an un­pre­ced­en­ted trip "" nev­er be­fore has a U.S. sen­at­or and po­ten­tial fu­ture pres­id­en­tial can­did­ate traveled so elab­or­ately to a third world coun­try as part of a med­ic­al mis­sion." (Wash­ing­ton Post) "The doc­tor and his pa­tients greeted each oth­er be­neath the gaze of three tele­vi­sion cam­er­as, three pho­to­graph­ers, six re­port­ers, a polit­ic­al aide, two press sec­ret­ar­ies, con­ser­vat­ive act­iv­ist Dav­id Bossie — and Axel," his body­guard. (Wash­ing­ton Post)
PERRY: IS­IS WARN­ING. Texas Gov. Rick Perry (R) "left Texas be­hind on Thursday for a three-day jaunt to Wash­ing­ton and the pres­id­en­tial test­ing ground of New Hamp­shire, vow­ing to beat his ab­use-of-power charges. … For Perry, a stop at a friendly think tank where he's pitched books, policies and his can­did­acy wasn't so much about try­ing to change the sub­ject as to make the most of a leg­al pre­dic­a­ment that — in the worst case — could leave him be­hind bars for dec­ades." His talk at the Her­it­age Found­a­tion "was billed as a dis­cus­sion of bor­der se­cur­ity. But Perry de­voted far more time to for­eign policy, es­pe­cially the rise of the Is­lam­ic State ter­ror group in Ir­aq. He warned it could re­quire a fresh de­ploy­ment of U.S. ground troops — a step" Pres­id­ent Obama "has ruled out." (Dal­las Morn­ing News)
Perry also warned that "IS­IS ter­ror­ists may already be in the coun­try, … say­ing that the ter­ror­ists' own ver­sion of 'mis­sion creep' will draw them from Ir­aq to the" U.S. (Na­tion­al Re­view)
PATRICK: STRONG WORDS ON FER­GUSON. "Mas­sachu­setts Gov. Dev­al Patrick (D) weighed in … on the on­go­ing un­rest in Fer­guson, Mis­souri, fol­low­ing the fatal shoot­ing of Mi­chael Brown, an un­armed black teen­ager, by a po­lice of­ficer. A re­port­er asked Patrick for his thoughts on the situ­ation in the St. Louis sub­urb, and the gov­ernor re­spon­ded, 'I'm sick of it.'" Patrick: "I'm sick of un­armed black men be­ing shot by po­lice. I'm sick of the law­less­ness on the streets. I think every­body's tired of it. When are we gonna get through with this kind of thing?" (Huff­ing­ton Post)
Patrick "and his wife, Di­ane," joined Pres­id­ent Obama "and the first lady for din­ner on Martha's Vine­yard on Thursday." (Bo­ston Globe)
BUSH: NEW FRIEND RE­QUEST. Former Flor­ida Gov. Jeb Bush (R) "was a fea­tured guest at one of Face­book ex­ec­ut­ive Sheryl Sand­berg's din­ner re­cep­tions for wo­men lead­ers." (Tampa Bay Times)
CLIN­TON: HELP­ING HAND. Pri­or­it­ies USA Ac­tion, a su­per PAC plan­ning to sup­port former Sec­ret­ary of State Hil­lary Clin­ton (D) if she runs for pres­id­ent, sent "a $250,000 dona­tion on Thursday to the" DGA. (Politico)
FIOR­INA: MIND THE GAP. 2010 CA SEN nom­in­ee Carly Fior­ina (R) "ad­mits that the gap between wo­men vot­ing for Re­pub­lic­an can­did­ates and those vot­ing for Demo­crat­ic can­did­ates re­mains too large, but she's hop­ing her latest polit­ic­al en­deavor can help nar­row the gap. … Fior­ina's Un­lock­ing Po­ten­tial Pro­ject, or 'UP' for short, is fo­cused on six states: Iowa, Col­or­ado, Michigan, New Hamp­shire, North Car­o­lina, and Vir­gin­ia. While the aim of the group is fo­cused on help­ing the Re­pub­lic­ans get bet­ter or­gan­ized, util­ize new tech­no­logy, and bet­ter mes­sage to fe­male voters, the group is fo­cused on more than just help­ing elect fe­male can­did­ates." (Iowa Re­pub­lic­an)
What We're Following See More »
SHARES THEIR LOVE STORY
Bill Clinton Gets Personal in Convention Speech
4 hours ago
THE DETAILS
"In the spring of 1971, I met a girl," started Bill Clinton. In his speech Tuesday night at the Democratic National Convention, Clinton brought a personal touch, telling parallel stories of his relationship with Hillary Clinton and the work she has done throughout her career. He lauded the Democratic nominee for her career of work, touching on her earliest days of advocacy for children and those with disabilities while in law school, her role as Secretary of State, and her work in raising their daughter, Chelsea. Providing a number of anecdotes throughout the speech, Clinton built to a crescendo, imploring the audience to support his wife for president. "You should elect her, she'll never quit when the going gets tough," he said. "Your children and grandchildren will be grateful."
LOUD "BLACK LIVES MATTER" CHANTS RING OUT
Mothers Of The Movement Endorse Hillary Clinton
7 hours ago
THE DETAILS
A coalition of mothers whose children lost their lives in high profile cases across the country, known as the Mothers Of The Movement, were greeted with deafening chants of "Black Lives Matter" before telling their stories. The mothers of Sandra Bland, Jordan Davis, and Trayvon Martin spoke for the group, soliciting both tears and applause from the crowd. "Hillary Clinton has the compassion and understanding to comfort a grieving mother," said Sybrina Fulton, the mother of Trayvon Martin. "And that's why, in the memory of our children, we are imploring you — all of you — to vote this election day."
SOUTH DAKOTA GIVES HER CLINCHING DELEGATES
Clinton Officially Democratic Nominee for President
9 hours ago
THE DETAILS
With the South Dakota delegation announcing its delegate count, Hillary Rodham Clinton is officially the Democratic nominee for president, surpassing the 2383 delegates needed to clinch the nomination. Clinton is expected to speak at the convention on Thursday night and officially accept the nomination.
THE QUESTION
How Many People Protested in Philly Yesterday?
13 hours ago
THE ANSWER
About 5,500, according to official estimates. "The Monday figures marked a large increase from the protests at the Republican National Convention in Cleveland, where even the largest protests only drew a couple of hundred demonstrators. But it's a far cry from the 35,000 to 50,000 that Philadelphia city officials initially expected."
NO BATTLEGROUND STATES LEAN TRUMP
NY Times' Upshot Gives Clinton 68% Chance to Win
13 hours ago
THE LATEST
Only a day after FiveThirtyEight's Now Cast gave Donald Trump a 57% chance of winning, the New York Times' Upshot fires back with its own analysis that shows Hillary Clinton with a 68% chance to be the next president. Its model "calculates win probabilities for each state," which incorporate recent polls plus "a state's past election results and national polling." Notably, all of the battleground states that "vote like the country as a whole" either lean toward Clinton or are toss-ups. None lean toward Trump.