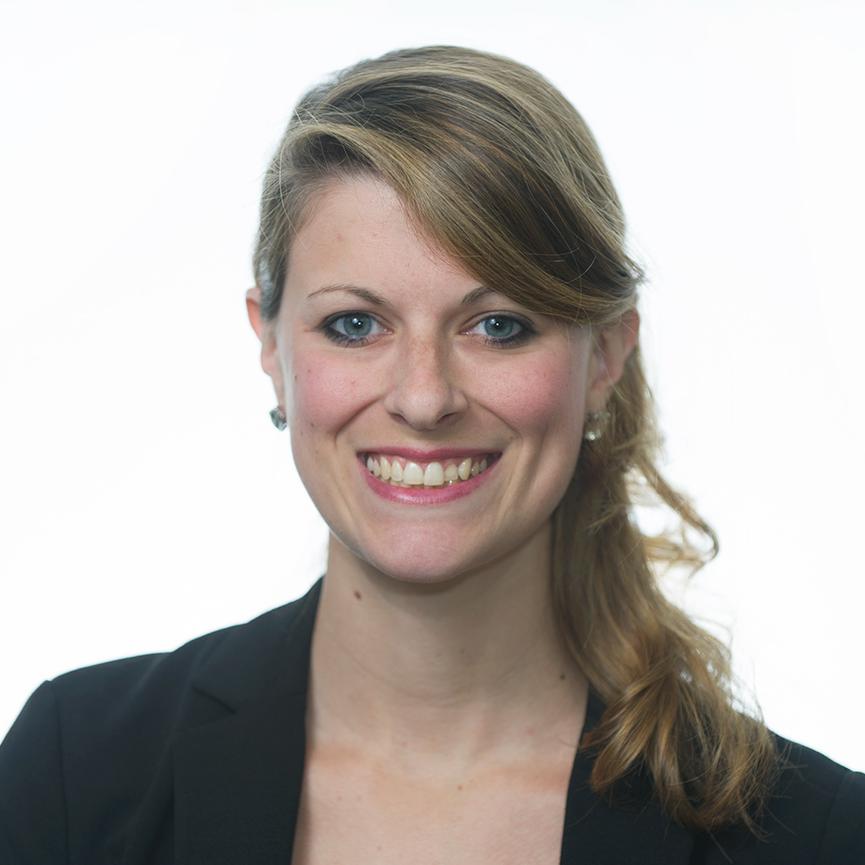 Anti-Obama­care mes­sages have already blanketed the air­waves in the na­tion's com­pet­it­ive Sen­ate and House races. But so far, the Re­pub­lic­an Party's sig­na­ture is­sue has played a con­spicu­ously small role in 2014's com­pet­it­ive gubernat­ori­al races.
The Re­pub­lic­an Gov­ernors As­so­ci­ation has star­ted TV ad­vert­ising in four states, but Pres­id­ent Obama's health care law fea­tures in just one: South Car­o­lina. The group's cam­paigns against Demo­crats in Arkan­sas, Michigan, and Wis­con­sin have all fo­cused on jobs and the eco­nomy — a stark con­trast to the nearly $30 mil­lion in Obama­care at­tack ads already weathered by con­gres­sion­al Demo­crats.
Amer­ic­ans for Prosper­ity, the group tak­ing the lead in early ad­vert­ising against House and Sen­ate Demo­crats, has so far run only one tele­vi­sion ad in a gov­ernor's race, tar­get­ing Demo­crat­ic Gov. Pat Quinn in Illinois. The fo­cus? Taxes and spend­ing. Flor­ida Gov. Rick Scott is already run­ning TV ads tar­get­ing Re­pub­lic­an-turned-Demo­crat Charlie Crist on Obama­care, but at this point, Scott's cam­paign looks like an ex­cep­tion.
The black-and-white at­tacks seen in Sen­ate and House races fade to a muddled gray in the na­tion's gov­ernors' races. For starters, most of this year's com­pet­it­ive cam­paigns are in states Obama won in 2012, mak­ing at­tacks on the law and the pres­id­ent less po­tent than in the red states that will de­term­ine con­trol of the Sen­ate.
The po­s­i­tion of Sen­ate can­did­ates is also crys­tal-clear. House Re­pub­lic­ans run­ning for the Sen­ate have all voted to re­peal Obama­care; the Sen­ate Demo­crats run­ning for reelec­tion all voted to en­act it. Gov­ernors, however, have a dif­fer­ent re­cord to run on. More than half a dozen Re­pub­lic­an gov­ernors have ex­pan­ded Medi­caid (which in the eyes of some their RGA col­leagues makes them com­pli­cit in the law's im­ple­ment­a­tion), leav­ing at­tacks on the is­sue some­where between tricky and im­possible.
In Michigan, Demo­crat­ic former Rep. Mark Schauer has been a vo­cal sup­port­er of the law. Were he run­ning for the Sen­ate, that would make him an easy tar­get. But Re­pub­lic­an Gov. Rick Snyder has taken a more con­cili­at­ory ap­proach to­ward the Af­ford­able Care Act's im­ple­ment­a­tion and pur­sued both Medi­caid ex­pan­sion and the cre­ation of a state in­sur­ance ex­change, the lat­ter of which ul­ti­mately failed. And he was the only Re­pub­lic­an gov­ernor who didn't sign a let­ter from the RGA call­ing for re­peal.
In­deed, the RGA's first two TV ads against Schauer fo­cused squarely on eco­nom­ic is­sues. Mean­while, the Demo­crat­ic Sen­ate can­did­ates in Arkan­sas and Michigan have been top tar­gets for health care-ori­ented at­tacks.
"I just don't see a strong anti-Obama­care or ACA mes­sage mak­ing its way in­to the gov­ernor's race," said Doug Koop­man, a polit­ic­al sci­ence pro­fess­or at Calv­in Col­lege and a long­time ob­serv­er of Michigan polit­ics. "I don't see the core cam­paign op­er­a­tions of the Snyder cam­paign really do­ing much with it.
"Gov­ernors ac­tu­ally have to man­age, and they're eval­u­ated dif­fer­ently," Koop­man con­tin­ued. "Snyder's got some skin in the game to man­age Medi­caid ex­pan­sion well." This is par­tic­u­larly true right now since en­roll­ment in Michigan's ex­pan­ded Medi­caid pro­gram launched on Monday.
While some Re­pub­lic­an gov­ernors are tied to the law, some Demo­crats run­ning have suc­cess­fully dis­tanced them­selves from it. In Arkan­sas, Demo­crat­ic former Rep. Mike Ross proudly touts his four "no" votes against the ori­gin­al bill and 23 sub­sequent votes for re­peal. His Re­pub­lic­an op­pon­ent, Asa Hutchin­son, and the Arkan­sas Re­pub­lic­an Party have tried to go after an ob­scure vote taken by Ross to get the ori­gin­al bill out of com­mit­tee, but the at­tack hasn't gained much trac­tion. In­stead, tele­vised at­tack ads are ty­ing Ross to Obama by fo­cus­ing on Ross's votes on the eco­nom­ic stim­u­lus bill and the bail­outs of Wall Street and the auto in­dustry.
Amer­ic­ans for Prosper­ity's un­re­lent­ing cri­ti­cism of Obama­care in Sen­ate races in­cludes Medi­caid ex­pan­sion, which it as­serts "is Obama­care" no mat­ter which way you slice it. RGA spokes­man Jon Thompson, on the oth­er hand, put it this way: "Every state is dif­fer­ent and unique — and in some states with Re­pub­lic­an gov­ernors, they saw Medi­caid ex­pan­sion as something their state could fin­an­cially nav­ig­ate, and in oth­er states, the gov­ernors saw it as something [they] could not nav­ig­ate."
The dif­fer­ence, as Thompson ex­plained, is that "Re­pub­lic­an gov­ernors who have ex­pan­ded Medi­caid are all on re­cord say­ing Obama­care is a bad law, a dis­aster, and they are com­ply­ing with a law the best they can," while Demo­crats like Schauer, Crist, and Vin­cent Sheheen in South Car­o­lina have been "cheer­lead­ers" for the law. It's cer­tainly an ar­gu­ment against, but a far cry from the cut-and-dried rhet­or­ic offered by AFP and oth­ers in Sen­ate races.
It also helps that Demo­crats are mostly on of­fense in this year's top gubernat­ori­al races, and the two key seats they are de­fend­ing in Illinois and Con­necti­c­ut are in blue states where state ex­changes have run smoothly and the pres­id­ent re­mains re­l­at­ively pop­u­lar. "Bruce Rau­ner would be mis­guided to at­tack Obama­care in the pres­id­ent's home state, and in Con­necti­c­ut, Gov­ernor Mal­loy has done a great job get­ting people en­rolled. It's a Demo­crat­ic state that likes the pres­id­ent. The ar­gu­ment will work in those places even less than it will in oth­ers," said Danny Kan­ner, com­mu­nic­a­tions dir­ect­or at the Demo­crat­ic Gov­ernors As­so­ci­ation.
Obama­care won't be far from any ma­jor elec­tion in 2014. The is­sue has already de­pressed the na­tion­al polit­ic­al en­vir­on­ment for Demo­crats, and this will mani­fest it­self in cam­paigns across the coun­try. Re­pub­lic­ans at every level have made it clear they in­tend to go after any and all ties between Demo­crats, the law, and its short­com­ings. To sum up the party's strategy in gov­ernor's races, RGA Chair­man Chris Christie may have said it best dur­ing his ad­dress to the Re­pub­lic­an Jew­ish Co­ali­tion in Las Ve­gas last week­end: "Here is what we stand for in 2014: Win­ning. That's what we stand for."
If the GOP's early strategy is any in­dic­a­tion, Obama­care isn't al­ways as good a path to gubernat­ori­al vic­tory as it is in fed­er­al races.
What We're Following See More »
PHOTO OP
Clinton Shows Up on Stage to Close Obama's Speech
1 hours ago
THE LATEST
Just after President Obama finished his address to the DNC, Hillary Clinton walked out on stage to join him, so the better could share a few embraces, wave to the crowd—and let the cameras capture all the unity for posterity.
'DON'T BOO. VOTE.'
Obama: Country Is Stronger Than Eight Years Ago
1 hours ago
THE LATEST
In a speech that began a bit like a State of the Union address, President Obama said the "country is stronger and more prosperous than it was" when he took office eight years ago. He then talked of battling Hillary Clinton for the nomination in 2008, and discovering her "unbelievable work ethic," before saying that no one—"not me, not Bill"—has ever been more qualified to be president. When his first mention of Donald Trump drew boos, he quickly admonished the crowd: "Don't boo. Vote." He then added that Trump is "not really a plans guy. Not really a facts guy, either."
'HILLARY CLINTON HAS A PASSION'
Kaine Sticks Mostly to the Autobiography
2 hours ago
THE LATEST
Tim Kaine introduced himself to the nation tonight, devoting roughly the first half of his speech to his own story (peppered with a little of his fluent Spanish) before pivoting to Hillary Clinton—and her opponent. "Hillary Clinton has a passion for children and families," he said. "Donald Trump has a passion, too: himself." His most personal line came after noting that his son Nat just deployed with his Marine battalion. "I trust Hillary Clinton with our son's life," he said.
TRUMP IS A 'CON'
Bloomberg: Neither Party Has a Monopoly on Good Ideas
3 hours ago
THE LATEST
Michael Bloomberg said he wasn't appearing to endorse any party or agenda. He was merely there to support Hillary Clinton. "I don't believe that either party has a monopoly on good ideas or strong leadership," he said, before enumerating how he disagreed with both the GOP and his audience in Philadelphia. "Too many Republicans wrongly blame immigrants for our problems, and they stand in the way of action on climate change and gun violence," he said. "Meanwhile, many Democrats wrongly blame the private sector for our problems, and they stand in the way of action on education reform and deficit reduction." Calling Donald Trump a "dangerous demagogue," he said, "I'm a New Yorker, and a know a con when I see one."
TRUMP'S 'CYNICISM IS UNBOUNDED'
Biden: Obama 'One of the Finest Presidents'
3 hours ago
THE LATEST
Vice President Biden tonight called President Obama "one of the finest presidents we have ever had" before launching into a passionate defense of Hillary Clinton. "Everybody knows she's smart. Everybody knows she's tough. But I know what she's passionate about," he said. "There's only one person in this race who will help you. ... It's not just who she is; it's her life story." But he paused to train some fire on her opponent "That's not Donald Trump's story," he said. "His cynicism is unbounded. ... No major party nominee in the history of this country has ever known less."