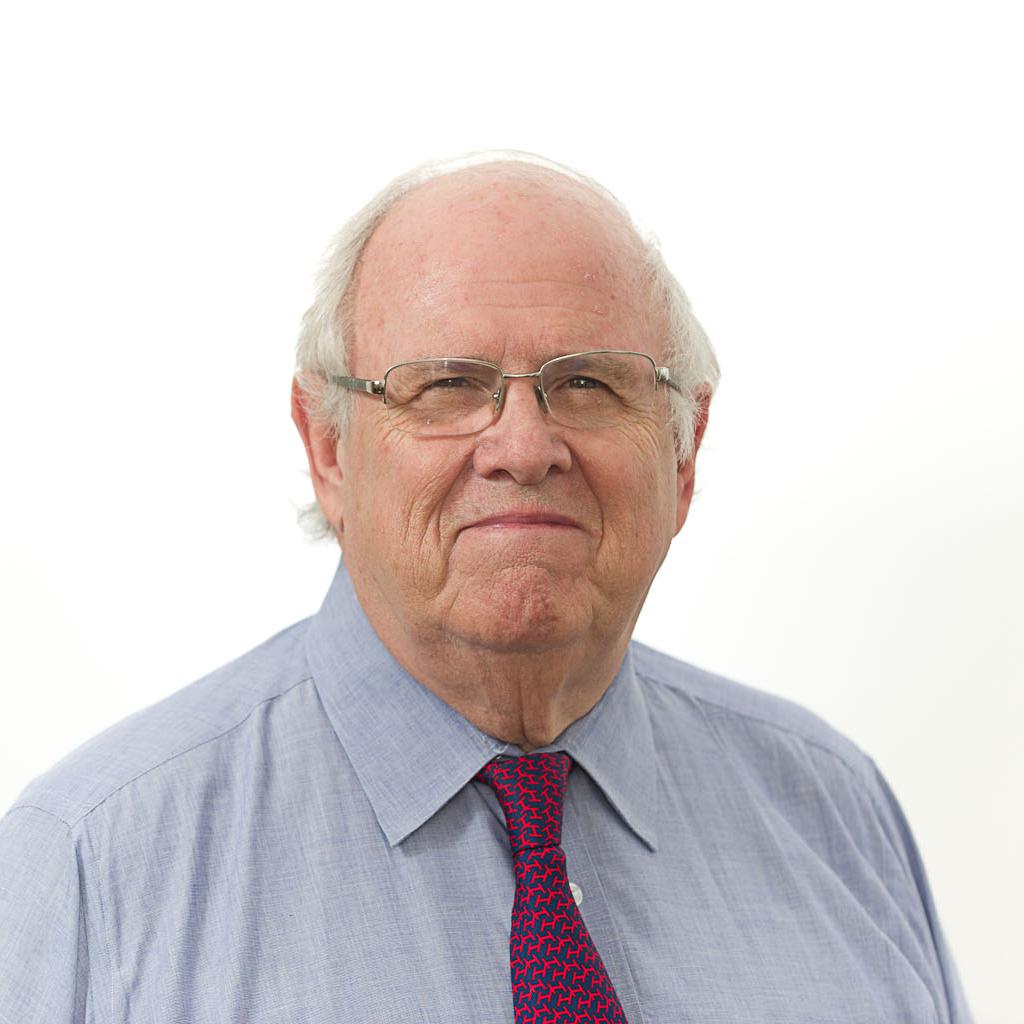 Liz Cheney's Sen­ate can­did­acy was star-crossed from the start, for­cing fel­low Re­pub­lic­ans in­to an un­pleas­ant and po­lar­iz­ing fight that ul­ti­mately caused more dam­age to the fam­ily brand than it aided her polit­ic­al fu­ture.
It's nev­er easy to con­front a three-term in­cum­bent as con­ser­vat­ive as you are, but Cheney cre­ated un­ne­ces­sary bag­gage along the way, be­gin­ning in the early days of her cam­paign when she de­scribed 69-year-old Sen. Mike En­zi as "con­fused."
For many Re­pub­lic­ans, even some en­thu­si­ast­ic boost­ers, that struck a tone of mean­ness that per­sisted be­low the radar of her can­did­acy.
Her fath­er was a mus­cu­lar sur­rog­ate. "Liz will win this race," an ex­uber­ant Dick Cheney told a long­time as­so­ci­ate in Novem­ber. "Re­mem­ber I said that when she does."
Dick Cheney was an ag­gress­ive fun­draiser for his daugh­ter, put­ting the arm on many old com­rades and or­gan­iz­ing fun­draisers in Dal­las, where he once lived, and sev­er­al oth­er cit­ies.
Re­pub­lic­an in­siders said fun­drais­ing was good, but not suf­fi­cient to knock off a three-term sen­at­or. Some Cheney as­so­ci­ates turned down his so­li­cit­a­tions be­cause they had nev­er con­trib­uted to any­one chal­len­ging a GOP in­cum­bent and wer­en't about to start now.
Oth­ers were of­fen­ded by what they con­sidered Liz Cheney's na­ked am­bi­tion. "Her ra­tionale seems to be noth­ing more than this: Someone else has something I want, and I want it now," a long­time Dick Cheney as­so­ci­ate told Na­tion­al Journ­al. "That's not a can­did­acy that will ap­peal to many Re­pub­lic­ans, even in Wyom­ing."
A prom­in­ent Re­pub­lic­an money­man per­son­ally fond of Dick Cheney said he openly dis­cour­aged friends who asked for ad­vice on wheth­er to con­trib­ute to Liz's cam­paign. "The best course is to be po­lite and do as little as pos­sible and hope you aren't asked," he said, hardly a ringing en­dorse­ment.
"Every­one loves Dick and doesn't want to of­fend him, but her can­did­acy is not help­ful to our party."
Liz's nasty pub­lic feud with her sis­ter Mary over gay mar­riage not only of­fen­ded some seni­or Re­pub­lic­an eld­ers try­ing to po­s­i­tion the party in the na­tion­al mid­stream. It also com­plic­ated fun­drais­ing in places like New York, where some wealthy GOP fun­draisers sym­path­et­ic to gay rights sat on their wal­lets.
An un­ex­pec­ted Achilles' heel: En­zi is a seni­or mem­ber of the Sen­ate Fin­ance Com­mit­tee, the primary hunt­ing ground for lob­by­ists in search of tax breaks for their cor­por­a­tions and trade groups. Many of those lob­by­ists, and their cor­por­ate polit­ic­al ac­tion com­mit­tees, stuck with En­zi out of sheer polit­ic­al prag­mat­ism.
The end res­ult was that her cam­paign nev­er gained much trac­tion. But the pre­ma­ture end of her can­did­acy hardly dampens her zeal for pub­lic of­fice — or her in­nate am­bi­tion.
"Liz is a rising star in Wyom­ing and na­tion­al polit­ics and we look for­ward to her re­turn when the time is right for her and for her fam­ily," the Wyom­ing Re­pub­lic­an party wrote in a state­ment.
What We're Following See More »
FILING DEADLINE IS JUNE 24
McConnell Urging Rubio to Run for Reelection
2 hours ago
THE LATEST
Senate Majority Leader Mitch McConnell: "One of the things that I'm hoping, I and my colleagues have been trying to convince Senator Marco Rubio to run again in Florida. He had indicated he was not going to, but we're all hoping that he'll reconsider, because poll data indicates that he is the one who can win for us. He would not only save a terrific senator for the Senate, but help save the majority. ... Well, I hope so. We're all lobbying hard for him to run again."
LEAKER SHOULD STILL STAND TRIAL
Holder: Snowden Performed a Public Service
5 hours ago
THE LATEST
Former Attorney General Eric Holder said that NSA leaker Edward Snowden "actually performed a public service by raising the debate that we engaged in and by the changes that we made" by releasing information about government surveillance. Holder, a guest on David Axelrod's "Axe Files" podcast, also said Snowden endangered American interests and should face consequences for his actions. 
LOOKING FOR A CALIFORNIA COMEBACK
Bernie Hits Game 7
5 hours ago
THE LATEST
Sen. Bernie Sanders, needing an improbable comeback to take the nomination from Hillary Clinton, showed up to the Warriors' Game 7 in Oakland during a break in California campaigning. "Let's turn this thing around," he told the San Francisco Chronicle's Joe Garofoli.
BACKING OUT ON BERNIE
Trump Won't Debate Sanders After All
3 days ago
THE LATEST
Trump, in a statement: "Based on the fact that the Democratic nominating process is totally rigged and Crooked Hillary Clinton and Deborah Wasserman Schultz will not allow Bernie Sanders to win, and now that I am the presumptive Republican nominee, it seems inappropriate that I would debate the second place finisher. ... I will wait to debate the first place finisher in the Democratic Party, probably Crooked Hillary Clinton, or whoever it may be."
AKNOWLEDGING THE INEVITABLE
UAW: Time to Unite Behind Hillary
4 days ago
THE DETAILS
"It's about time for unity," said UAW President Dennis Williams. "We're endorsing Hillary Clinton. She's gotten 3 million more votes than Bernie, a million more votes than Donald Trump. She's our nominee." He called Sanders "a great friend of the UAW" while saying Trump "does not support the economic security of UAW families." Some 28 percent of UAW members indicated their support for Trump in an internal survey.