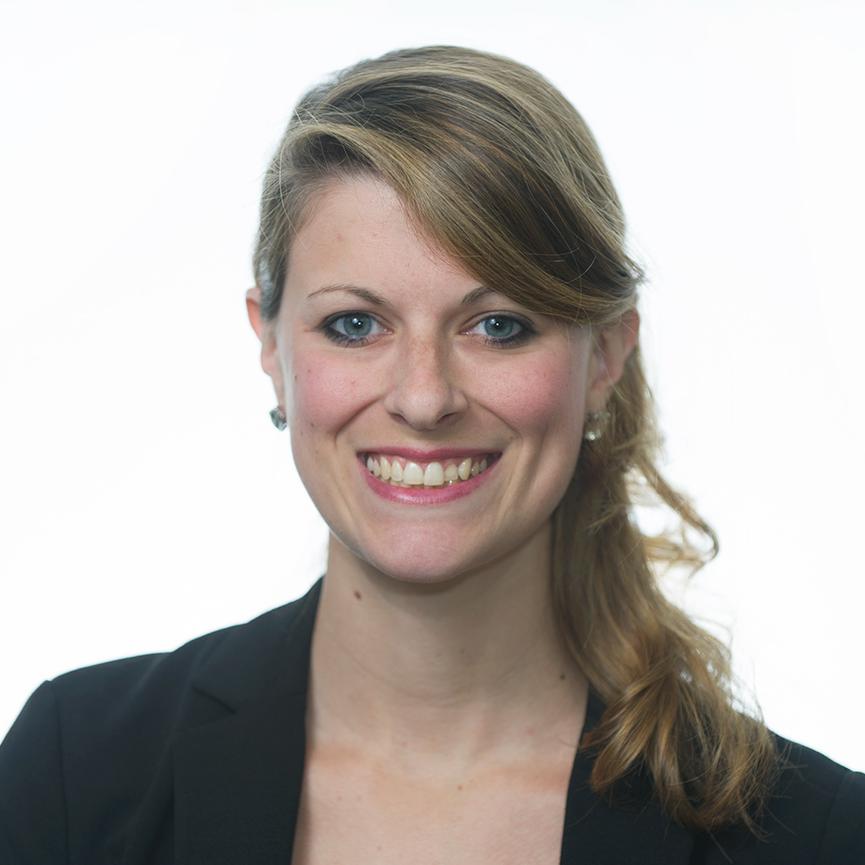 Sup­port for Sen. Eliza­beth War­ren and her lib­er­al pop­u­list views has be­come a lit­mus test for Demo­crat­ic can­did­ates seek­ing to claim the pro­gress­ive mantle in their primar­ies in 2014.
Jon Cow­an and Jim Kessler of Third Way, a cent­rist Demo­crat­ic think tank, penned an op-ed in The Wall Street Journ­al on Monday bash­ing War­ren, D-Mass.,  and New York City May­or-elect Bill de Bla­sio for what they call their "dis­astrous" em­brace of eco­nom­ic pop­u­lism. In the op-ed, the pair spe­cific­ally refers to the ex­ist­ence of "the War­ren wing of the Demo­crat­ic Party."
That hasn't sat well with pro­gress­ive act­iv­ists. And Wed­nes­day, lib­er­al groups in­clud­ing Mo­ve­On.org, the Pro­gress­ive Change Cam­paign Com­mit­tee, Demo­cracy for Amer­ica, and Pro­gress­ives United star­ted dir­ect­ing their ire at not just Third Way but Rep. Allyson Schwartz, D-Pa., an hon­or­ary co­chair of the group who is also the nom­in­al front-run­ner in the Pennsylvania gubernat­ori­al primary. In ef­fect, they told the con­gress­wo­man she had to choose War­ren over Third Way if she wanted their sup­port.
"If Allyson Schwartz op­poses cut­ting the be­ne­fits that seni­ors and work­ing fam­il­ies rely on and earn with every single paycheck, now is the time for her to say so pub­licly and resign from her po­s­i­tion at Third Way," said Jim Dean, DFA's chair­man.
And on Tues­day, Schwartz's rivals star­ted pil­ing on. John Hanger, one of Schwartz's sev­en primary op­pon­ents, is also join­ing the call for Schwartz to resign her post with the group.
The lib­er­al Left's ac­tion has already earned res­ults: Schwartz, while not resign­ing from Third Way, did call its op-ed "out­rageous." 
Pro­gress­ives see an at­tack on War­ren, no mat­ter how many de­grees re­moved, as un­ac­cept­able for any can­did­ate who wants the back­ing of the act­iv­ist Left in his or her primary. And it's a phe­nomen­on not con­fined to Pennsylvania. That car­ries big im­plic­a­tions for all Demo­crat­ic can­did­ates, es­pe­cially those in primary fights, in 2014.
In an at­ten­tion-grabbing cov­er story in Novem­ber, Noam Scheiber at New Re­pub­lic ar­gued that come 2016, Demo­crats un­sat­is­fied with a Hil­lary Rod­ham Clin­ton can­did­acy may turn their sights to War­ren as the party's pop­u­list, pro­gress­ive stand­ard­bear­er. But if the Third Way fiasco is any in­dic­a­tion, many already have.
Already in 2013, Demo­crats in com­pet­it­ive races in Mary­land, Rhode Is­land, New Jer­sey, Mas­sachu­setts — and now Pennsylvania — have in­voked War­ren's name or ideas in an at­tempt to emu­late the fresh­man sen­at­or who has proven to be so pop­u­lar with their base.
When asked by MS­N­BC's Perry Ba­con back in Septem­ber what he thought about Pres­id­ent Obama's nom­in­a­tion of Janet Yel­len to lead the Fed­er­al Re­serve, now-Sen. Cory Book­er, D-N.J., noted that "sen­at­ors I like a lot, like Eliza­beth War­ren," were angling for Yel­len. Ba­con at­trib­uted this name-check to Book­er simply do­ing "what is ne­ces­sary to il­lus­trate his lib­er­al bon­afides" in case he him­self ever de­cides to run for pres­id­ent.
In Mary­land, At­tor­ney Gen­er­al and 2014 gubernat­ori­al can­did­ate Doug Gansler pitched a rep­lica of the "People's Pledge" in his own Demo­crat­ic primary con­test, which was used by War­ren and then-Sen. Scott Brown, R-Mass., to lim­it out­side spend­ing in their 2012 U.S. Sen­ate race. In an email sent to sup­port­ers Nov. 21, Gansler's spokes­man wrote: "Our po­s­i­tion is clear and we're happy to stand with Eliza­beth War­ren on this is­sue."
Provid­ence May­or An­gel Taver­as also pro­posed such an agree­ment in the Demo­crat­ic gubernat­ori­al primary in Rhode Is­land, as did state Treas­urer Steve Gross­man in the Demo­crat­ic gubernat­ori­al primary in neigh­bor­ing Mas­sachu­setts. When Taver­as un­veiled his pro­pos­al in Septem­ber, he said: "I think Eliza­beth War­ren set a ter­rif­ic ex­ample for Demo­crats by call­ing for an end to out­side spend­ing in cam­paigns."
Gross­man, a former DNC chair­man, has nearly as much cash in his cam­paign ac­count as all of his Demo­crat­ic primary op­pon­ents com­bined and ap­pears to have pur­sued the pledge in a genu­ine at­tempt to emu­late War­ren and stake out pro­gress­ive ground in the deep blue state.
The emer­gence of War­ren and what she rep­res­ents as a pro­gress­ive lit­mus test bears a strik­ing re­semb­lance to the way con­ser­vat­ive groups have held the views of Re­pub­lic­an can­did­ates up against the hard-right stances of Sen. Ted Cruz of Texas. And pres­id­en­tial bid or no, War­ren's bold lib­er­al­ism is prov­ing it­self to be a call­ing card for a branch of the party — a branch po­ten­tially de­cis­ive in 2014 primar­ies — tired of prag­mat­ic pro­gressiv­ism and yearn­ing for a new way for­ward.
What We're Following See More »
STAFF PICKS
Preet Bharara Learned at the Foot of Chuck Schumer
0 minute ago
WHY WE CARE
In The New Yorker, Jeffrey Toobin gives Preet Bharara, the U.S. Attorney for the Southern District of New York, the longread treatment. The scourge of corrupt New York pols, bad actors on Wall Street, and New York gang members, Bharara learned at the foot of Chuck Schumer, the famously limelight-hogging senator whom he served as a member of the Senate Judiciary Committee staff. No surprise then, that after President Obama appointed him, Bharara "brought a media-friendly approach to what has historically been a closed and guarded institution. In professional background, Bharara resembles his predecessors; in style, he's very different. His personality reflects his dual life in New York's political and legal firmament. A longtime prosecutor, he sometimes acts like a budding pol; his rhetoric leans more toward the wisecrack than toward the jeremiad. He expresses himself in the orderly paragraphs of a former high-school debater, but with deft comic timing and a gift for shtick."
DRUG OFFENDERS
Obama Commutes the Sentences of 58 Prisoners
16 minutes ago
WHY WE CARE
President Obama has announced another round of commutations of prison sentences. Most of the 58 individuals named are incarcerated for possessions with intent to distribute controlled substances. The prisoners will be released between later this year and 2018.
STAFF PICKS
Trump Roadmapped His Candidacy in 2000
1 hours ago
WHY WE CARE
The Daily Beast has unearthed a piece that Donald Trump wrote for Gear magazine in 2000, which anticipates his 2016 sales pitch quite well. "Perhaps it's time for a dealmaker who can get the leaders of Congress to the table, forge consensus, and strike compromise," he writes. Oddly, he opens by defending his reputation as a womanizer: "The hypocrites argue that a man who loves and appreciates beautiful women (and does so legally and openly) shouldn't become a national leader? Is there something wrong with appreciating beautiful women? Don't we want people in public office who show signs of life?"
'NO MORAL OR ETHICAL GROUNDING'
Sen. Murphy: Trump Shouldn't Get Classified Briefigs
1 hours ago
JOINS BUSHES, MCCAIN
Romney to Skip Convention
2 hours ago
THE LATEST
An aide to Mitt Romney confirmed to the Washington Post that the 2102 GOP nominee will not attend the Republican convention this year. He joins the two living Republican presidents, George W. Bush and George H.W. Bush, as well as 2008 nominee John McCain in skipping the event. Even among living Republican nominees, that leaves only Bob Dole who could conceivably show up. Dole did say in January that he'd prefer Trump to Ted Cruz, but his age (92) could keep him from attending.