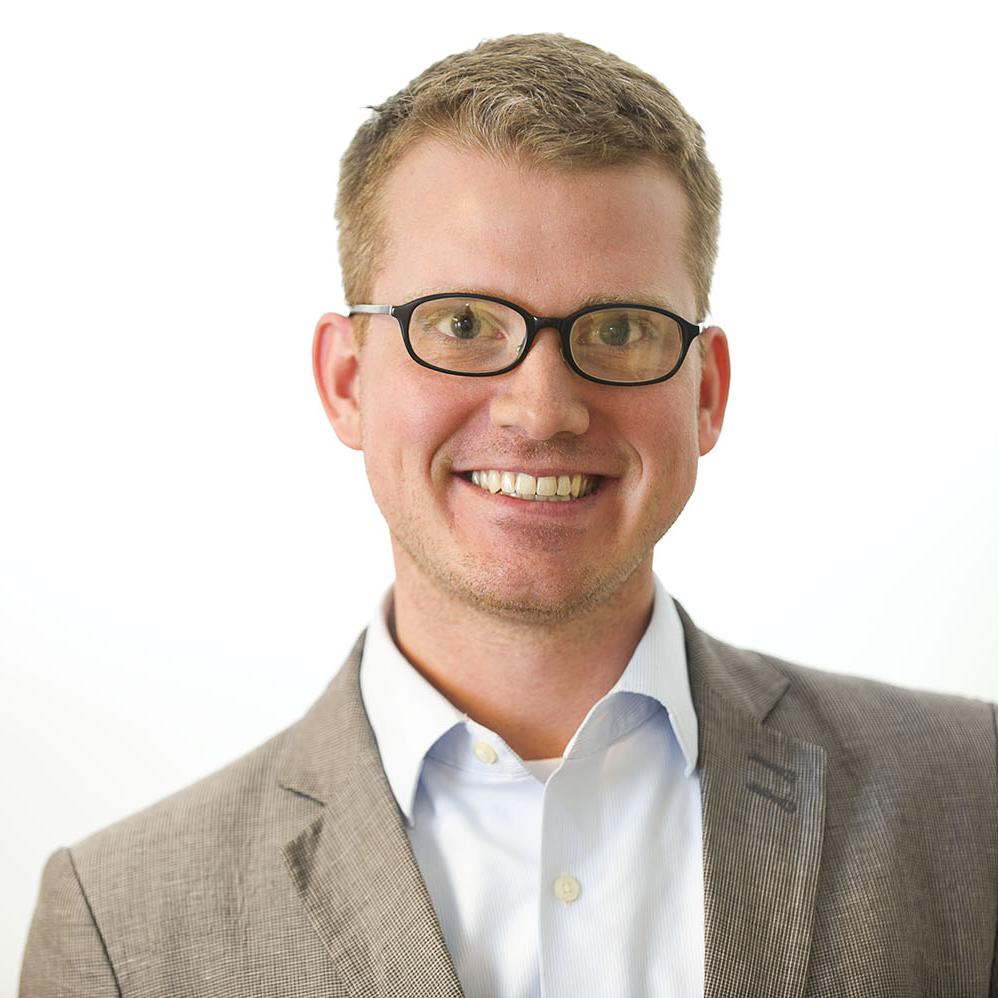 Des­pite Obama­care's strong na­tion­al en­roll­ment num­bers, sev­er­al states are at risk for big premi­um hikes.
Each state is its own in­sur­ance mar­ket, and they had wildly dif­fer­ent ex­per­i­ences dur­ing Obama­care's first open-en­roll­ment win­dow. So al­though na­tion­wide stat­ist­ics are im­port­ant for judging the law's polit­ic­al suc­cess, the sub­stant­ive tests for the law's fu­ture mostly lie with the states — and some of them aren't look­ing so hot.
Pre­dict­ing premi­um in­creases is an in­ex­act sci­ence to say the least, but health care ex­perts see a troub­ling num­ber of red flags in cer­tain states. Per­haps the most vul­ner­able is West Vir­gin­ia — the home state of Sylvia Math­ews Bur­well, who's await­ing con­firm­a­tion as the next Health and Hu­man Ser­vices sec­ret­ary.
"West Vir­gin­ia sticks out as really wor­ri­some," said Car­oline Pear­son, vice pres­id­ent at the con­sult­ing firm Avalere Health. "Their ex­change is not hav­ing great luck."
Premi­ums will go up, on av­er­age, across the board — premi­ums go up every year. But a range of factors could drive high­er-than-av­er­age in­creases in cer­tain places. States that fell short of their over­all en­roll­ment goals, and where the people who did en­roll are mostly older and sick­er, are more at risk for large premi­um hikes. So are states that don't have much com­pet­i­tion among in­surers.
"If you lose on all of those, then you're really look­ing bad," Pear­son said.
And West Vir­gin­ia lost on all three fronts this year. It only got about 60 per­cent of the way to its total en­roll­ment tar­get, Pear­son said. And it has the worst mix of young adults in the coun­try — just 19 per­cent of people who picked a plan through the state's ex­change were young adults, who are pre­sumed to be health­i­er and thus help keep premi­ums in check.
Com­plet­ing the tri­fecta, there's only one in­sur­ance car­ri­er — Blue Cross Blue Shield — in West Vir­gin­ia's ex­change.
Hawaii is an­oth­er con­sensus pick, and some ex­perts say the state might nev­er be able to sup­port its Obama­care ex­change. Hawaii was near the bot­tom for total en­roll­ment, sign­ing up just 15 per­cent of its eli­gible pop­u­la­tion, and had the second-worst mix of young adults. The state's ex­change also suf­fers from the fact that Hawaii had a low un­in­sur­ance rate to be­gin with — mean­ing there's a smal­ler pool of po­ten­tial cus­tom­ers there, which makes the state less at­tract­ive to in­surers.
"Hawaii looks prob­lem­at­ic. They could have vi­ab­il­ity prob­lems," said Larry Levitt, seni­or vice pres­id­ent for spe­cial ini­ti­at­ives at the Kais­er Fam­ily Found­a­tion.
Levitt ad­ded an­oth­er factor that could drive up some states' premi­ums: wheth­er they went along with Pres­id­ent Obama's de­cision to let in­surers un-can­cel cer­tain plans that don't com­ply with the Af­ford­able Care Act.
The con­sumers who are most likely to keep their once-can­celed plans are people who got a good deal un­der the pre-Obama­care sys­tem — gen­er­ally young­er, health­i­er people who en­joyed low premi­ums and who make too much money to qual­i­fy for the health care law's sub­sidies. Let­ting them re­new their non­com­pli­ant plans keeps a healthy pop­u­la­tion out of the ex­changes.
"That's the one I hear most of­ten from in­surers, and I think that's right. It cer­tainly is a factor," Levitt said.
Ohio and Ari­zona, both of which al­lowed plan ex­ten­sions, are on Levitt's list of states to watch for big premi­um hikes. He and Pear­son men­tioned Iowa, which al­lowed a two-year ex­ten­sion for can­celed plans and was the second-worst state at en­rolling its eli­gible pop­u­la­tion.
Health care ana­lysts are also keep­ing an eye on premi­ums in Mary­land, Mis­sis­sippi, New Mex­ico, and South Dakota, where of­fi­cials had to beg and plead just to get one car­ri­er in­to the state's private mar­ket.
It's im­possible, though, to say with any cer­tainty wheth­er a par­tic­u­lar state will see an above-av­er­age price in­crease next year.
Premi­ums re­flect med­ic­al spend­ing, not just the demo­graph­ics of state mar­kets, and quick­en­ing growth in health costs — which many ana­lysts are ex­pect­ing — could lead to double-di­git premi­um hikes ir­re­spect­ive of Obama­care en­roll­ment.
Some states' risk factors could also change. After see­ing the res­ults of a stronger-than-ex­pec­ted first year, in­surers that ini­tially sat out the ex­changes are think­ing about ex­pand­ing their pres­ence. Ana­lysts ex­pect United­Health­care — a massive in­surer with hardly any ex­change pres­ence in 2014 — to enter sev­er­al new state mar­kets next year.
More com­pet­i­tion could be­ne­fit sev­er­al states that are at risk for big premi­um hikes primar­ily be­cause they only have one or two in­surers now. There are ru­mors of car­ri­ers en­ter­ing the mar­ket­places in Mis­sis­sippi, Iowa, and South Dakota, in par­tic­u­lar.
"Those are ma­jor play­ers with big mar­ket­ing dol­lars, and if they de­cide to price low, that could jumble the mar­ket quite a bit," Levitt said.
And no one ex­cept in­sur­ance com­pan­ies knows ex­actly what in­surers pre­dicted for this year. Wheth­er a par­tic­u­lar car­ri­er needs to raise its rates de­pends on how well en­roll­ment matched that com­pany's own ex­pect­a­tions — not on wheth­er it lived up to stand­ards set by the White House or the me­dia.
So a com­pany that set ag­gress­ively low premi­ums for 2014 might need to raise its premi­ums a lot if it ended up saddled with more claims than ex­pec­ted.
By con­trast, a car­ri­er that set ag­gress­ively low rates as a tool to cap­ture more cus­tom­ers, and suc­ceeded, might not need to pur­sue big hikes next year — es­pe­cially if it's in a com­pet­it­ive mar­ket.
"If you've got a lot of car­ri­ers, you can af­ford to lose a few," Pear­son said.
We also don't know how many people in each state signed up dir­ectly with an in­sur­ance com­pany, rather than go­ing through their states' ex­changes.
Dir­ect en­roll­ments — which num­ber around 5 mil­lion na­tion­wide — are part of the same risk pool as ex­change cus­tom­ers, but aren't in­cluded in fed­er­al-en­roll­ment data. If off-ex­change en­rollees are health­i­er than ex­change cus­tom­ers in a par­tic­u­lar state, that state's over­all risk pool would be bet­ter than of­fi­cial data make it look.
What We're Following See More »
FRENCH IS A LAWYER, VETERAN
Kristol Recruiting National Review's David French for Third-Party Run
10 hours ago
THE LATEST
"Two Republicans intimately familiar with Bill Kristol's efforts to recruit an independent presidential candidate to challenge Donald Trump and Hillary Clinton have told Bloomberg Politics that the person Kristol has in mind is David French -- whose name the editor of the Weekly Standard floated in the current issue of the magazine.
French is a veteran of Operation Iraqi Freedom. According to the website of National Review, where French is a staff writer, he is a constitutional lawyer, a recipient of the Bronze Star, and an author of several books who lives in Columbia, Tenn., with his wife Nancy and three children."
CALIFORNIA VOTES IN A WEEK
Jerry Brown Backs Clinton
11 hours ago
THE LATEST
California Gov. Jerry Brown endorsed Hillary Clinton today, calling her "the only path forward to win the presidency and stop the dangerous candidacy of Donald Trump." While praising Sen. Bernie Sanders' campaign, Brown said "Clinton's lead is insurmountable and Democrats have shown – by millions of votes – that they want her as their nominee. ... This is no time for Democrats to keep fighting each other. The general election has already begun."
GLASS CEILING STILL HARD TO CRACK
Clinton Says Voters Still Hung Up on Gender
15 hours ago
THE LATEST
In a New York Magazine profile, Hillary Clinton said she still encounters misogyny at her own events: "'I really admire you, I really like you, I just don't know if I can vote for a woman to be president.' I mean, they come to my events and then they say that to me."
BACKING OUT ON BERNIE
Trump Won't Debate Sanders After All
4 days ago
THE LATEST
Trump, in a statement: "Based on the fact that the Democratic nominating process is totally rigged and Crooked Hillary Clinton and Deborah Wasserman Schultz will not allow Bernie Sanders to win, and now that I am the presumptive Republican nominee, it seems inappropriate that I would debate the second place finisher. ... I will wait to debate the first place finisher in the Democratic Party, probably Crooked Hillary Clinton, or whoever it may be."