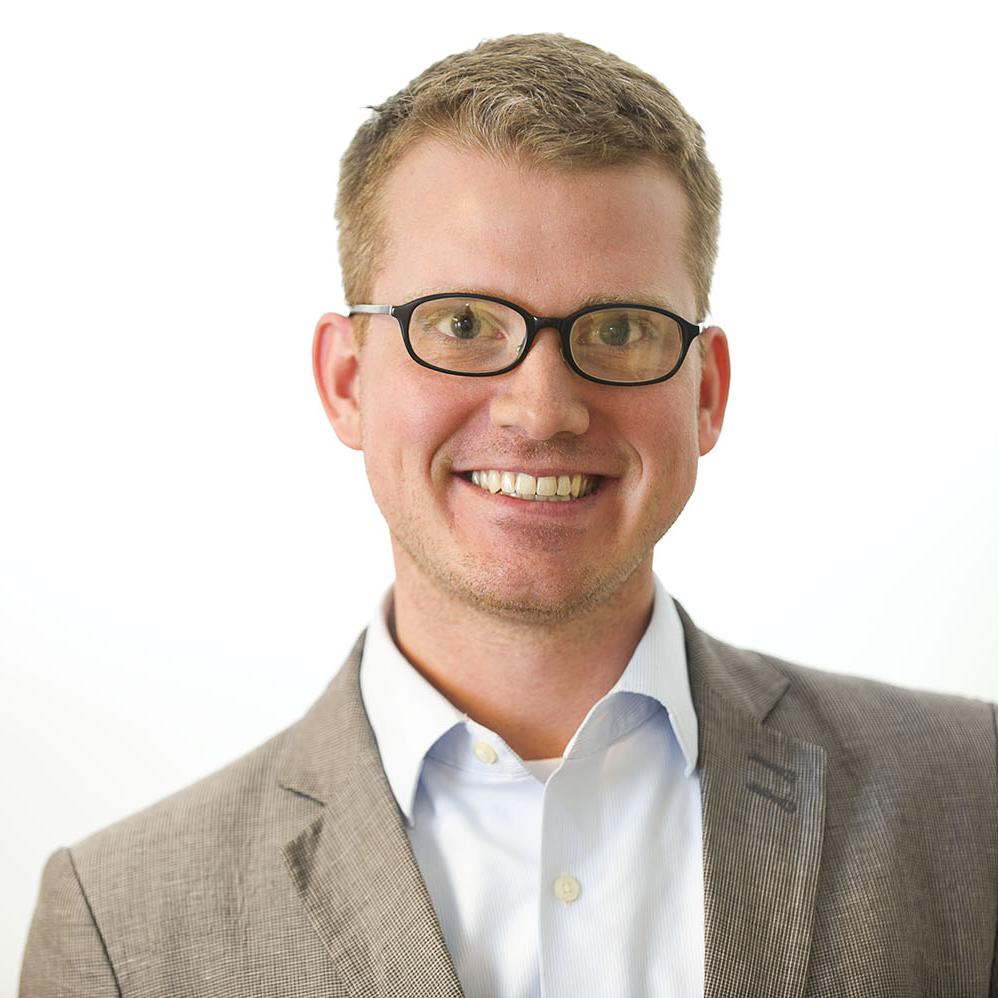 April 16, 2014, 3:30 p.m.
Obama­care hasn't "won" — but it's mak­ing a pretty im­press­ive run.
The head­lines about the Af­ford­able Care Act have turned pos­it­ive lately, and they're start­ing to pile up. The most dire pre­dic­tions from the law's crit­ics simply haven't panned out, and now Demo­crats are headed in­to an­oth­er big health care fight — the con­firm­a­tion of a new Health and Hu­man Ser­vices sec­ret­ary — with stronger real-world evid­ence than they've had be­fore.
There's im­port­ant in­form­a­tion we still don't have about en­roll­ment, and big risks loom on the ho­ri­zon. Things could change. But right now, the tide seems to be turn­ing in the White House's fa­vor.
Nar­rat­ives feed on them­selves, and there was a time when Obama­care just kept los­ing. Health­Care.gov didn't work. That made the up­roar over can­celed plans worse. And that spurred policy "solu­tions" from the White House that made it seem even more like the law didn't work. En­roll­ment was em­bar­rass­ingly low. The bad news snow­balled, and the White House seemed to have dropped the ball on its most im­port­ant do­mest­ic pri­or­ity.
But over the past few weeks, the news has star­ted to roll in the oth­er dir­ec­tion. En­roll­ment has surged bey­ond ex­pect­a­tions. Costs are com­ing in lower than pre­dicted. Vari­ous re­ports say the num­ber of un­in­sured Amer­ic­ans is fall­ing. Now it's good news snow­balling, and it's crit­ics who in­creas­ingly seem to have missed the mark with their warn­ings of in­ev­it­able col­lapse.
For all the par­tis­an ran­cor over Obama­care, there's al­ways been a lot of agree­ment about what the pos­sib­il­it­ies were — how the law could fail and how it could suc­ceed.
So when Re­pub­lic­ans spent years pre­dict­ing that Obama­care would fail and people would re­ject it, there were al­ways dis­tinctly pos­sible events that could get us there. Maybe premi­ums for 2014 would be too high, and people wouldn't want to buy the cov­er­age. Or the web­site would stay broken and people couldn't buy it even if they wanted to. Or people would be so turned off by the site that they wouldn't sign up even after it was fixed. Crit­ics warned of a "death spir­al," which is an in­sur­ance term — both sides knew what it meant and what might cause one.
Crit­ics still prom­ise that the law can­not work as in­ten­ded, but the evid­ence keeps pil­ing up in the oth­er dir­ec­tion. The op­por­tun­it­ies for fail­ure keep fall­ing away, and worst-case pre­dic­tions keep go­ing bust.
There was no death spir­al, nor will there be one. And there was nev­er go­ing to be a "death pan­el." Some people's premi­ums went up, and a lot of people had their plans can­celed, but people didn't re­ject the law's cov­er­age op­tions — at least 7.5 mil­lion people picked a plan through the law's ex­changes, and an­oth­er 3 mil­lion got Medi­caid cov­er­age. People were will­ing to come back to Health­Care.gov, and en­roll­ment spiked at the last minute — just as the White House had pre­dicted.
The next big warn­ing is about premi­ums for 2015. Crit­ics say premi­ums will skyrock­et be­cause not enough healthy people signed up this year. Some in­surers have said they ex­pect hikes in the double di­gits in parts of the coun­try.
At the same time, though, some in­surers are look­ing to ex­pand their pres­ence in the ex­changes next year, and oth­ers have in­dic­ated they might jump in for the first time, after tak­ing a wait-and-see ap­proach this year. So far, no large plans have said they in­tend to leave the ex­change mar­ket­place. All of that in­dic­ates that in­surers see the mar­ket as stable. And more plans com­pet­ing for more new cus­tom­ers will likely keep premi­um in­creases in check.
The law's de­tract­ors are right about some big gaps in the en­roll­ment data. The White House's 7.5 mil­lion fig­ure isn't a fic­tion, but it's in­flated. We don't know how many people paid their first premi­um, or how many were pre­vi­ously un­in­sured.
Both of those ques­tions are im­port­ant — the num­ber of people who paid their premi­ums will be the ac­tu­al en­roll­ment num­ber, and the re­duc­tion in the num­ber of un­in­sured people will de­term­ine how well the law is do­ing on its most fun­da­ment­al goal. But neither an­swer will likely move the law back across the sur­viv­al threshold it has already crossed.
The most au­thor­it­at­ive count of un­in­sured Amer­ic­ans has come from the Census Bur­eau, which an­nounced earli­er this week that it's chan­ging the way it asks about health in­sur­ance. The new ques­tions are more likely to be ac­cur­ate, but the tim­ing of the change means it will be all but im­possible to look for trends in the census data.
Oth­er data sources, though, sug­gest that the law is in­deed re­du­cing the num­ber of people without in­sur­ance, con­trary to some Re­pub­lic­ans' warn­ings that it would lead to a net loss in in­sur­ance cov­er­age.
Ac­cord­ing to Gal­lup, the per­cent­age of Amer­ic­ans without health in­sur­ance has fallen from 18 per­cent in to 15 per­cent. The polling or­gan­iz­a­tion says roughly 10 mil­lion people have got­ten covered, in­clud­ing about 4 mil­lion who are covered for the first time. The Urb­an In­sti­tute says 5.4 mil­lion Amer­ic­ans have gained in­sur­ance cov­er­age since the law's new op­tions came on­line.
But these are all policy points. It'll be hard to de­clare vic­tory for Obama­care if the law re­mains un­pop­u­lar, and if its un­pop­ular­ity costs Demo­crats con­trol of the Sen­ate this year. And pub­lic ap­prov­al isn't budging. In every pub­lic opin­ion poll, plur­al­it­ies dis­ap­prove of the ACA.
There are, however, a few smal­ler in­dic­a­tions that people don't per­son­ally fear Obama­care the way they used to.
Gal­lup, for ex­ample, asks its re­spond­ents not only wheth­er they ap­prove or dis­ap­prove of the law, but how they think it will af­fect their fam­ily's health care situ­ation in the long term. For about two years, a grow­ing plur­al­ity said it would hurt them. Now, those num­bers have flipped.
In res­ults last week, 32 per­cent said the law would make their per­son­al situ­ation worse — an all-time low, and 8 points lower than Gal­lup's last sur­vey. The num­ber of people who said the law would make no dif­fer­ence shot up to 42 per­cent, and the num­ber who thought it would help them ticked up slightly, to 24 per­cent.
The break­down of how people think the law will af­fect the coun­try's health care sys­tem hasn't changed, and it largely mir­rors ap­prov­al or dis­ap­prov­al — plur­al­it­ies think the law will make things worse, and dis­ap­prove of it.
Yet nearly one-third of re­spond­ents in a new Re­u­ters poll said Demo­crats have bet­ter ideas on health care, com­pared with 18 per­cent who chose Re­pub­lic­ans. Demo­crats gained ground and Re­pub­lic­ans lost it since Re­u­ters' pre­vi­ous poll, con­duc­ted be­fore the last-minute en­roll­ment surge.
That's just one poll, of course. Demo­crat­ic in­cum­bents still aren't likely to em­brace Obama­care, and it re­mains a power­ful weapon for mo­tiv­at­ing the Re­pub­lic­an base — which may be all the party needs.
Demo­crats aren't in a place where they can de­clare vic­tory on Obama­care, but vic­tory is also fall­ing fur­ther out of reach for the law's crit­ics.
What We're Following See More »
PEAK CONFIDENCE
Clinton No Longer Running Primary Ads
1 hours ago
WHY WE CARE
In a sign that she's ready to put a longer-than-ex­pec­ted primary battle be­hind her, former Sec­ret­ary of State Hil­lary Clin­ton (D) is no longer go­ing on the air in up­com­ing primary states. "Team Clin­ton hasn't spent a single cent in … Cali­for­nia, In­di­ana, Ken­tucky, Ore­gon and West Vir­gin­ia, while" Sen. Bernie Sanders' (I-VT) "cam­paign has spent a little more than $1 mil­lion in those same states." Meanwhile, Sen. Jeff Merkley (D-OR), Sanders' "lone back­er in the Sen­ate, said the can­did­ate should end his pres­id­en­tial cam­paign if he's los­ing to Hil­lary Clin­ton after the primary sea­son con­cludes in June, break­ing sharply with the can­did­ate who is vow­ing to take his in­sur­gent bid to the party con­ven­tion in Phil­adelphia."
CITIZENS UNITED PT. 2?
Movie Based on 'Clinton Cash' to Debut at Cannes
2 hours ago
WHY WE CARE
The team behind the bestselling "Clinton Cash"—author Peter Schweizer and Breitbart's Stephen Bannon—is turning the book into a movie that will have its U.S. premiere just before the Democratic National Convention this summer. The film will get its global debut "next month in Cannes, France, during the Cannes Film Festival. (The movie is not a part of the festival, but will be shown at a screening arranged for distributors)." Bloomberg has a trailer up, pointing out that it's "less Ken Burns than Jerry Bruckheimer, featuring blood-drenched money, radical madrassas, and ominous footage of the Clintons."
INFLUENTIAL APPROPRIATOR
Former Sen. Conrad Burns Dies in Montana
3 hours ago
THE DETAILS
Conrad Burns, the colorful livestock auctioneer and radio executive from Montana who served three terms as a senator, died on Thursday at age 81. Burns "was ousted from office in 2006 under the specter of scandal after developing close ties to "super-lobbyist" Jack Abramoff," although no charges were ever filed.
BETTING ON CARS
Biden Goes Max Biden at the Vatican
3 hours ago
WHY WE CARE
In an exchange not ripped from the page of The Onion, Vice President Biden revealed to a Vatican cardinal that he's been betting reporters on which cars are faster. After meeting privately with Pope Francis, Biden met with Cardinal Pietro Parolin, the Vatican Secretary of State. Within moments of greeting one another, Biden said that he'd met with the pope and, gesturing to the press pool, "I've met with these guys too." Singling out reporter Gardiner Harris, who recounted the exchange, he said, "I had to pay this man $10. He's from the New York Times. We had a bet: which is the faster car, the newer Cadillac or the new [Tesla]. ... The Tesla's two tenths of a second faster. But I lost. I paid my $10." He joked that he's "seeking absolution."
17 ARRESTED
Trump's First California Rally Turns Ugly
5 hours ago
THE LATEST
Donald Trump held his first rally in California Thursday night, and things were chaotic: "Hundreds of demonstrators filled the street outside the Orange County amphitheater where ... stomping on cars, hurling rocks at motorists and forcefully declaring their opposition to the Republican presidential candidate. Traffic came to a halt as a boisterous crowd walked in the roadway, some waving American and Mexican flags. Protesters smashed a window on at least one police cruiser, punctured the tires of a police sport utility vehicle, and at one point tried to flip a police car."