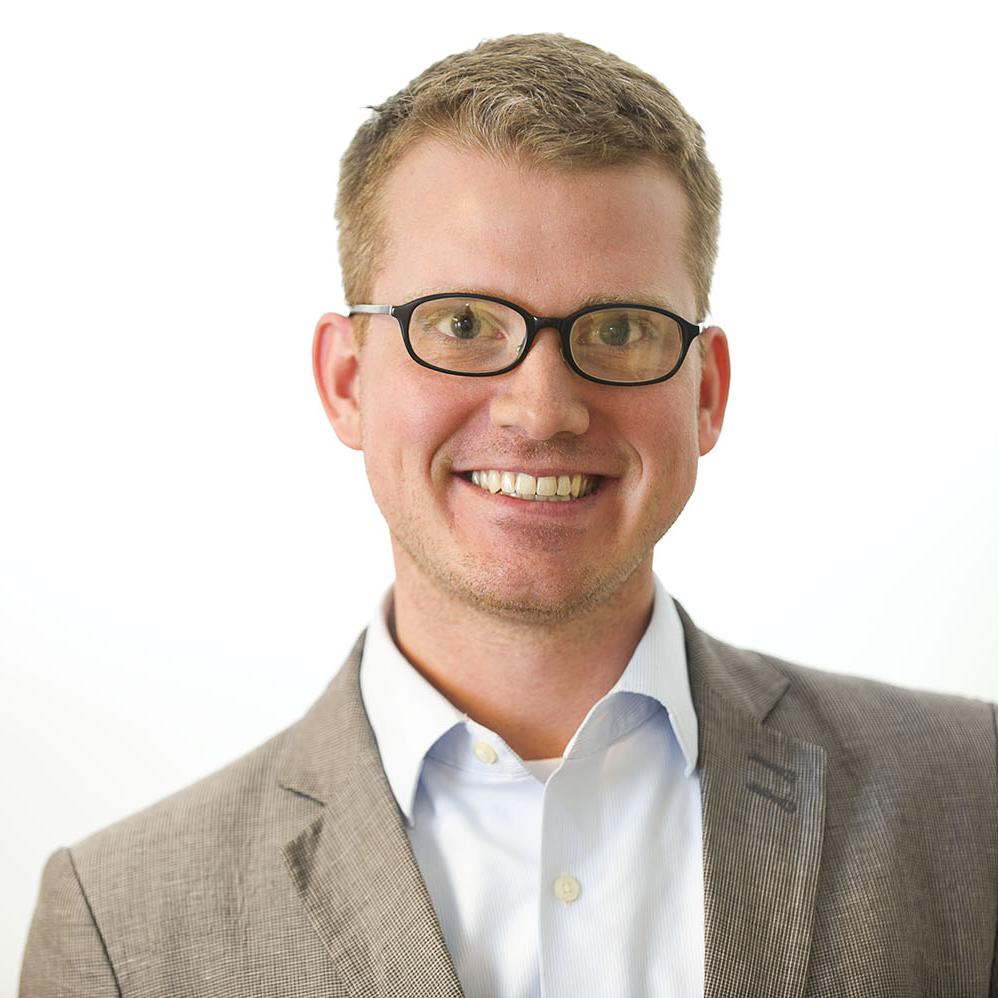 March 25, 2014, 9:08 a.m.
Things aren't look­ing great for Obama­care's con­tra­cep­tion man­date fol­low­ing or­al ar­gu­ments be­fore the Su­preme Court on Tues­day.
In ar­gu­ments that were part cul­ture war, part nit­pick­ing, and part health policy sem­in­ar, the Court's con­ser­vat­ive bloc staunchly de­fen­ded busi­nesses' re­li­gious rights while the three fe­male justices led the charge from the left.
Justice An­thony Kennedy, the Court's tra­di­tion­al swing vote, seemed skep­tic­al of the gov­ern­ment's de­fense — and of the way the Obama ad­min­is­tra­tion has im­ple­men­ted the policy. He sug­ges­ted at one point that the gov­ern­ment's lo­gic could be used to de­fend a law re­quir­ing cov­er­age of abor­tion — a bad sign for the Justice De­part­ment.
The cases be­fore the Court on Tues­day were filed by two for-profit busi­nesses — Hobby Lobby, a chain of arts-and-crafts stores, and Con­es­toga, a cab­in­et-mak­ing com­pany. Both com­pan­ies are con­trolled en­tirely by the fam­il­ies that own them, and both fam­il­ies ob­ject to in­clud­ing at least some forms of con­tra­cep­tion in their em­ploy­ees' health care plans.
The Justice De­part­ment has tried to block the law­suits, ar­guing that cor­por­a­tions can­not ex­er­cise re­li­gion and that the be­liefs of a com­pany's own­ers don't "pass through" to the cor­por­ate form. Justice Samuel Alito led the charge against that ar­gu­ment Tues­day, us­ing an ex­ample of kosh­er butchers who would be power­less to chal­lenge a law that out­lawed kosh­er but­cher­ing prac­tices.
"If you say they can't even get their day in court, you're say­ing something pretty, pretty strong," Alito told So­li­cit­or Gen­er­al Don­ald Ver­rilli.
As­sum­ing the suits can go for­ward, the Justice De­part­ment needed to prove one of two things: that the con­tra­cep­tion man­date is not a "sub­stan­tial bur­den" on busi­ness own­ers' re­li­gious liberty; or that the im­pos­i­tion is OK be­cause it's the least bur­den­some way to ad­vance a "com­pel­ling" gov­ern­ment in­terest.
The Court's con­ser­vat­ives didn't think the policy cleared that hurdle. They noted that grand­fathered health plans — those that ex­is­ted be­fore the Af­ford­able Care Act passed — had to com­ply with some of the law's new re­quire­ments, but not the sec­tion that in­cludes the con­tra­cep­tion man­date. The law re­quires most em­ploy­ers to in­clude a set of pre­vent­ive ser­vices, in­clud­ing con­tra­cep­tion, in their em­ploy­ees' health plans without char­ging a co-pay or de­duct­ible.
Kennedy also honed in on a re­li­gious "ac­com­mod­a­tion" for re­li­gious-af­fil­i­ated in­sti­tu­tions like Cath­ol­ic uni­versit­ies, un­der which em­ploy­ees still get con­tra­cep­tion cov­er­age but the em­ploy­er doesn't have to pay for it. The Health and Hu­man Ser­vices De­part­ment — not Con­gress — came up with that ac­com­mod­a­tion, and Kennedy said "it must have been be­cause the health care cov­er­age was not that im­port­ant."
"What kind of con­sti­tu­tion­al struc­ture do we have if the Con­gress can give an agency the power to grant or not grant a re­li­gious ex­emp­tion based on what the agency de­term­ined? "¦ When we have a First Amend­ment is­sue of this con­sequence, shouldn't we in­dic­ate that it's for the Con­gress, not the agency to de­term­ine that this cor­por­a­tion gets the ex­emp­tion on that one?" Kennedy asked.
But Kennedy also picked up on one of the fe­male justices' main ques­tions: Wheth­er the bur­den that weak­en­ing the con­tra­cep­tion man­date would im­pose on wo­men is great­er than the bur­den that en­for­cing it would place on busi­ness own­ers.
Justices So­nia So­to­may­or and Elena Kagan ques­tioned wheth­er the man­date is even a man­date — and there­fore wheth­er it rep­res­ents a "sub­stan­tial bur­den" on em­ploy­ers. The com­pan­ies could opt not to provide in­sur­ance at all, they said, and pay a fine that would cost about the same as provid­ing health be­ne­fits — and much less than the pen­alty for of­fer­ing cov­er­age that doesn't in­clude con­tra­cep­tion.
"It's not say­ing you must do something that vi­ol­ates your re­li­gion. It's giv­ing you a choice. You can do this thing or if this thing vi­ol­ates your re­li­gion you can do an­oth­er thing. And that oth­er thing is ap­prox­im­ately the same price as the thing that you don't want to do," Kagan said.
Kagan, So­to­may­or, and Justice Ruth Bader Gins­burg dom­in­ated the first half of the or­al ar­gu­ments, press­ing Paul Clem­ent, who ar­gued for Con­es­toga and Hobby Lobby, on the oth­er ex­emp­tions em­ploy­ers might seek. Justice Steph­en Brey­er — the Court's fourth lib­er­al — did not speak un­til late in the ar­gu­ments.
Kagan and So­to­may­or also ques­tioned wheth­er grant­ing Hobby Lobby an ex­emp­tion here — and set­ting such a high bar for the Justice De­part­ment's de­fense of the con­tra­cep­tion man­date — would open the door to a wave of oth­er loop­holes.
"So an­oth­er em­ploy­er comes in and that em­ploy­er says, 'I have a re­li­gious ob­jec­tion to sex dis­crim­in­a­tion laws.' And then an­oth­er em­ploy­er comes in: 'I have a re­li­gious ob­jec­tion to min­im­um wage laws.' And then an­oth­er, fam­ily leave; and then an­oth­er, child labor laws. And all of that is sub­ject to the ex­act same test, which you say is this un­be­liev­ably high test," Kagan said to Clem­ent.
A rul­ing is ex­pec­ted in June.
What We're Following See More »
CITIZENS UNITED PT. 2?
Movie Based on 'Clinton Cash' to Debut at Cannes
58 minutes ago
WHY WE CARE
The team behind the bestselling "Clinton Cash"—author Peter Schweizer and Breitbart's Stephen Bannon—is turning the book into a movie that will have its U.S. premiere just before the Democratic National Convention this summer. The film will get its global debut "next month in Cannes, France, during the Cannes Film Festival. (The movie is not a part of the festival, but will be shown at a screening arranged for distributors)." Bloomberg has a trailer up, pointing out that it's "less Ken Burns than Jerry Bruckheimer, featuring blood-drenched money, radical madrassas, and ominous footage of the Clintons."
INFLUENTIAL APPROPRIATOR
Former Sen. Conrad Burns Dies in Montana
1 hours ago
THE DETAILS
Conrad Burns, the colorful livestock auctioneer and radio executive from Montana who served three terms as a senator, died on Thursday at age 81. Burns "was ousted from office in 2006 under the specter of scandal after developing close ties to "super-lobbyist" Jack Abramoff," although no charges were ever filed.
BETTING ON CARS
Biden Goes Max Biden at the Vatican
1 hours ago
WHY WE CARE
In an exchange not ripped from the page of The Onion, Vice President Biden revealed to a Vatican cardinal that he's been betting reporters on which cars are faster. After meeting privately with Pope Francis, Biden met with Cardinal Pietro Parolin, the Vatican Secretary of State. Within moments of greeting one another, Biden said that he'd met with the pope and, gesturing to the press pool, "I've met with these guys too." Singling out reporter Gardiner Harris, who recounted the exchange, he said, "I had to pay this man $10. He's from the New York Times. We had a bet: which is the faster car, the newer Cadillac or the new [Tesla]. ... The Tesla's two tenths of a second faster. But I lost. I paid my $10." He joked that he's "seeking absolution."
17 ARRESTED
Trump's First California Rally Turns Ugly
3 hours ago
THE LATEST
Donald Trump held his first rally in California Thursday night, and things were chaotic: "Hundreds of demonstrators filled the street outside the Orange County amphitheater where ... stomping on cars, hurling rocks at motorists and forcefully declaring their opposition to the Republican presidential candidate. Traffic came to a halt as a boisterous crowd walked in the roadway, some waving American and Mexican flags. Protesters smashed a window on at least one police cruiser, punctured the tires of a police sport utility vehicle, and at one point tried to flip a police car."
11 HOUSE MEMBERS NOW BEHIND HIM
Two Committee Chairs Endorse Trump
18 hours ago
WHY WE CARE
Two powerful House members—Transportation and Infrastructure Committee Chairman Bill Shuster (R-PA) and Veterans Affairs Committee Chair Jeff Miller (R-FL)—are throwing their support behind Donald Trump.