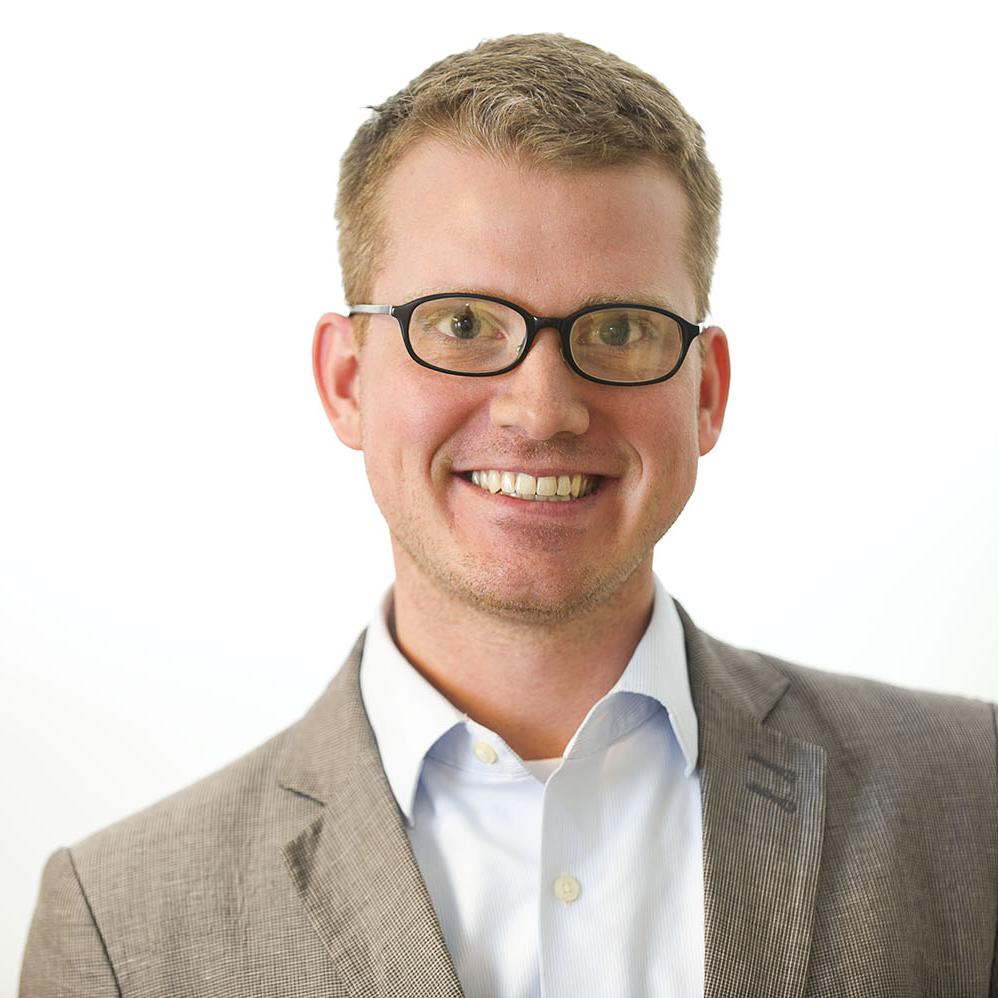 March 24, 2014, 2:42 p.m.
As the Su­preme Court pre­pares to hear or­al ar­gu­ments over Obama­care's con­tra­cep­tion man­date, the big ques­tion is how far the justices are will­ing to go.
The cases be­fore the Court on Tues­day clearly threaten the birth-con­trol man­date, but they also have the po­ten­tial to dra­mat­ic­ally re­shape the Court's ap­proach to re­li­gion and the rights of cor­por­a­tions. And it will be dif­fi­cult for the Court to reach the os­tens­ibly smal­ler ques­tion of con­tra­cep­tion cov­er­age without tack­ling broad­er is­sues of re­li­gious liberty.
Both sides warn that a rul­ing against them would have long-last­ing re­per­cus­sions.
The man­date's chal­lengers say the Court would severely un­der­mine ba­sic guar­an­tees of re­li­gious free­dom — guar­an­tees Con­gress has ex­pli­citly tried to shield from the courts — if it does not al­low em­ploy­ers to opt out of the man­date. The Justice De­part­ment and its al­lies, on the oth­er hand, ar­gue that al­low­ing an ex­emp­tion from the con­tra­cep­tion policy would open the door to po­ten­tially wide­spread dis­crim­in­a­tion.
Lower courts have been all over the place, with frac­tured de­cisions that turned on dif­fer­ent parts of the com­plex tangle of is­sues these cases present. The Su­preme Court re­cently ad­ded an ex­tra half hour to Tues­day's ar­gu­ments, which leg­al ex­perts say was prob­ably a nod to the sheer volume of thorny ques­tions these cases raise.
Here's a quick guide to those ques­tions, the pro­gres­sion the Court will have to work through, and what each side needs to prove in or­der to win:
Can cor­por­a­tions ex­er­cise re­li­gion?
The first threshold ques­tion here is the biggest is­sue in either case. The two plaintiffs — Hobby Lobby, an arts-and-crafts re­tail­er, and Con­es­toga, a cab­in­et-mak­ing com­pany — say the re­quire­ment to cov­er con­tra­cep­tion in their em­ploy­ees' health care plans vi­ol­ates their re­li­gious liber­ties. The Justice De­part­ment says that's im­possible: Cor­por­a­tions don't prac­tice re­li­gion and can't sue to de­fend it.
The com­pan­ies are cit­ing the Re­li­gious Free­dom Res­tor­a­tion Act, or RFRA, which says the gov­ern­ment must meet a high stand­ard for laws that bur­den a "per­son's" free ex­er­cise of re­li­gion. But RFRA doesn't define a "per­son." As the lower court in Hobby Lobby's suit noted, the Su­preme Court has already said, in ef­fect, that cor­por­a­tions are en­titled to oth­er First Amend­ment pro­tec­tions. But the gov­ern­ment says those rights have nev­er been ex­ten­ded to re­li­gion.
If the justices are in­clined to say that cor­por­a­tions can prac­tice re­li­gion and file claims un­der RFRA, it's look­ing good for Hobby Lobby. But it's also pos­sible — per­haps even likely — that the Court will try to avoid an­swer­ing this ques­tion. So, however this one shakes out, the justices can move on to the next stand­ard "¦
Can busi­ness own­ers chal­lenge the man­date?
The re­li­gious be­liefs be­ing ex­er­ted here be­long to the com­pan­ies' own­ers. Hobby Lobby and Con­es­toga have chal­lenged the con­tra­cep­tion man­date on be­half of the cor­por­a­tions as well as their own­ers — the Green fam­ily and the Hahn fam­ily, re­spect­ively. So if the cor­por­ate form can't ex­er­cise re­li­gion, and there­fore doesn't have stand­ing un­der RFRA, the ques­tion be­comes wheth­er the own­ers can seek an ex­emp­tion from birth-con­trol cov­er­age.
The lower court in Con­es­toga's case said no.
"Since Con­es­toga is dis­tinct from the Hahns, the Man­date does not ac­tu­ally re­quire the Hahns to do any­thing. All re­spons­ib­il­ity for com­ply­ing with the Man­date falls on Con­es­toga," the court said.
But Hobby Lobby ar­gues in its briefs that sep­ar­at­ing a per­son from his or her busi­ness could, for ex­ample, force a kosh­er butcher to com­ply with reg­u­la­tions that re­quire non-kosh­er prac­tices.
"The gov­ern­ment's at­tempt to drive a wedge between the Greens and their busi­nesses — where only the former have rights and only the lat­ter suf­fer bur­dens — is a mis­guided shell game," Hobby Lobby ar­gued.
If the Su­preme Court de­cides that cor­por­a­tions aren't pro­tec­ted by RFRA and that in­di­vidu­als' re­li­gious be­liefs don't pass through to their cor­por­a­tions, the ana­lys­is stops there and the gov­ern­ment has ba­sic­ally won. If the court al­lows either the cor­por­a­tion or in­di­vidu­al to sue, it'll move on to the mer­its of the con­tra­cep­tion man­date.
Does the con­tra­cep­tion man­date vi­ol­ate RFRA?
In lower courts, the Justice De­part­ment has either suc­cess­fully stopped the ques­tion­ing from get­ting this far, or it has lost.
RFRA pro­hib­its the gov­ern­ment from pla­cing a "sub­stan­tial bur­den" on re­li­gious liberty un­less it can prove that the re­quire­ment ad­vances a com­pel­ling gov­ern­ment in­terest in the least bur­den­some way pos­sible. Lower courts have agreed that the bur­den is sub­stan­tial, as it would re­quire the com­pan­ies/own­ers to either vi­ol­ate their re­li­gious be­liefs or pay mil­lions of dol­lars in fines.
The Justice De­part­ment doesn't dis­pute that the own­ers' be­liefs are sin­cere, but says the re­quire­ment to cov­er con­tra­cep­tion is part of en­sur­ing that all wo­men, no mat­ter where they work, have equal ac­cess to an im­port­ant health care be­ne­fit. Fed­er­al law already sets stand­ards for em­ploy­er-based health care cov­er­age, the gov­ern­ment ar­gues, and this is just one more re­quire­ment. In oth­er words, a re­li­gious ex­emp­tion would re­lieve the em­ploy­er of a bur­den solely by pla­cing a bur­den on em­ploy­ees.
A slight wrinkle in this part of the de­bate: Hobby Lobby only ob­jects to four forms of con­tra­cep­tion covered by the man­date: two IUDs, and the pills known as Ella and Plan B. It's will­ing to cov­er oth­er FDA-ap­proved con­tra­cept­ives, in­clud­ing the stand­ard birth-con­trol pill. The chal­lengers have also ques­tioned wheth­er the gov­ern­ment's in­terest can really be so com­pel­ling since overtly re­li­gious em­ploy­ers are ex­empt.
If the Court al­lows com­pan­ies to claim a re­li­gious ex­emp­tion from all or part of the con­tra­cep­tion man­date, ob­vi­ously, the Obama ad­min­is­tra­tion loses. The ques­tion will be how the Court got there, and how broadly it ruled on cor­por­ate rights along the way.
What We're Following See More »
CNN/ORC
Clinton Ahead by 13 in Early Going
5 minutes ago
THE LATEST
"As Donald Trump captures the mantle of presumptive Republican nominee, a new poll finds he begins his general election campaign well behind Democratic front-runner Hillary Clinton. The new CNN/ORC Poll, completed ahead of Trump's victory last night, found Clinton leads 54% to 41%, a 13-point edge over the New York businessman, her largest lead since last July. Clinton is also more trusted than Trump on many issues voters rank as critically important, with one big exception. By a 50% to 45% margin, voters say Trump would do a better job handling the economy than Clinton would."
ACCEPT OR RESIST?
Wall Street Journal, Kristol Reflect Schism on the Right
13 minutes ago
WHY WE CARE
In an editorial, the Wall Street Journal sets out to relieve conservatives of the temptation to back a third-party candidate over Donald Trump. "The thought is more tempting this year than most, but it's still hard to see how this would accomplish more than electing Hillary Clinton and muddling the message from a Trump defeat. ... The usual presidential result is that the party that splinters hands the election to the other, more united party." But in the Weekly Standard, Bill Kristol is having none of it: "Serious people, including serious conservatives, cannot acquiesce in Donald Trump as their candidate. ... Donald Trump should not be president of the United States. The Wall Street Journal cannot bring itself to say that. We can say it, we do say it, and we are proud to act accordingly."
NOT WELL FOR THE GOP
The Trump Triumph: How's It Playing?
59 minutes ago
WHY WE CARE
Nate Cohn, New York Times: "There have been 10-point shifts over the general election season before, even if it's uncommon. But there isn't much of a precedent for huge swings in races with candidates as well known as Mr. Trump and Mrs. Clinton. A majority of Americans may not like her, but they say they're scared of him."
Roger Simon, PJ Media: "He is particularly fortunate that his opposition, Hillary Clinton, besides still being under threat of indictment and still not having defeated Bernie Sanders (go figure), is a truly uninspiring, almost soporific, figure. ... She's not a star. Trump is. All attention will be on him in the general election. The primaries have shown us what an advantage that is. What that means for American politics may not all be good, but it's true."
The editors, The Washington Examiner: "At the very least, Trump owes it to the country he boasts he will 'make great again' to try to demonstrate some seriousness about the office he seeks. He owes this even to those who will never consider voting for him. He can start by swearing off grand displays of aggressive and apparently deliberate ignorance. This is not too much to ask."
FOLLOWS UNITEDHEALTH
Humana Will Also Exit Obamacare Exchanges
1 hours ago
THE LATEST
Humana announced it plans to "exit certain statewide individual markets and products 'both on and off [Obamacare] exchange,' the insurer said in its financial results released Monday." The company also said price hikes may be forthcoming, "commensurate with anticipated levels of risk by state." Its individual-market enrollment was down 21% in the first quarter from a year ago.
'PRESUMPTIVE NOMINEE'
Priebus Asks Party to Unite Behind Trump
13 hours ago