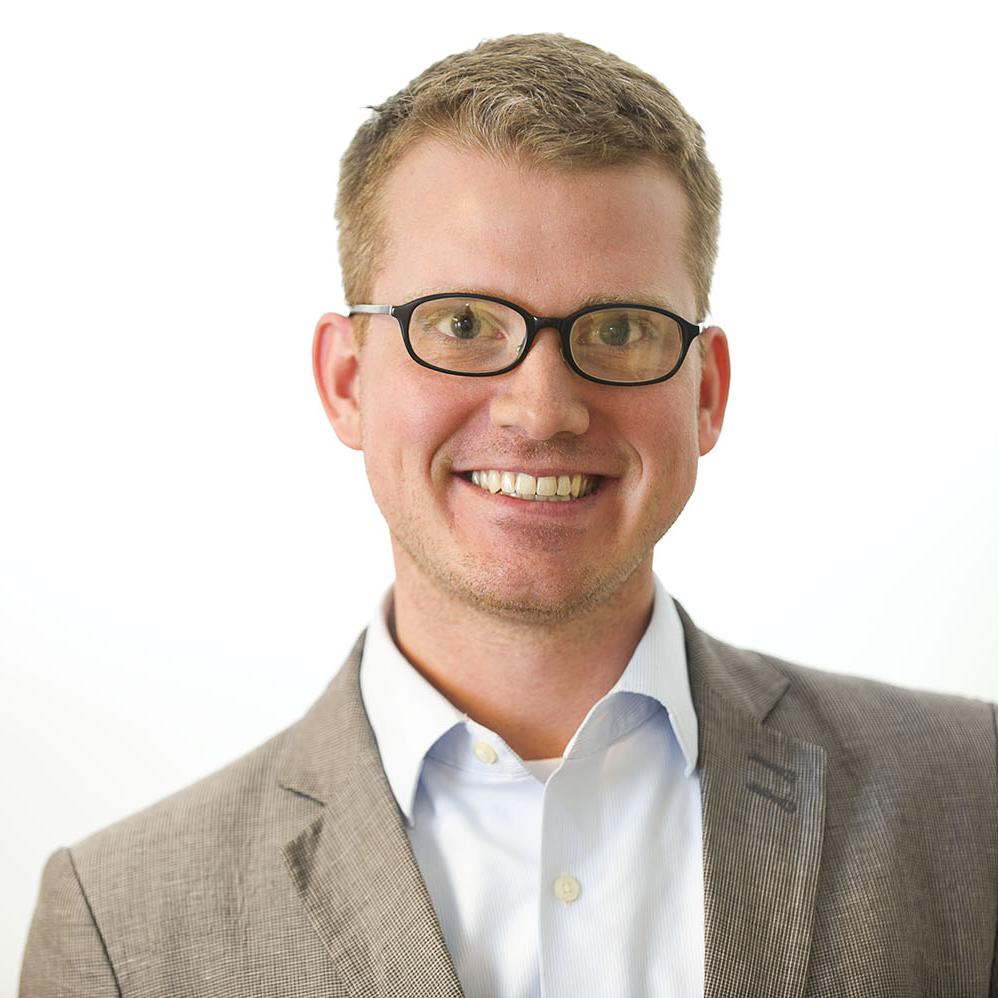 We still don't know how well Obama­care is work­ing.
There's a lot we do know. We know that about 2.1 mil­lion people have signed up for private in­sur­ance through the health care law's ex­changes and that about 25 per­cent of them are young adults. And we know that nearly 2 mil­lion more people have been deemed eli­gible for Medi­caid.
So, the Af­ford­able Care Act is def­in­itely get­ting people covered, and en­roll­ment is im­prov­ing by leaps and bounds. But there are still sev­er­al big, open ques­tions — and when the open-en­roll­ment peri­od closes, it will be im­possible to eval­u­ate the law's first year without an­swer­ing them.
How many un­in­sured people are get­ting covered?
Re­mem­ber the whole up­roar over can­celed in­sur­ance plans in the in­di­vidu­al mar­ket? Those people — we nev­er got a sol­id count, but it was in the mil­lions — mostly moved in­to Obama­care's ex­changes, along with people who were un­in­sured.
So, 2.1 mil­lion people have se­lec­ted a plan, but how many were pre­vi­ously un­in­sured, and how many are simply buy­ing a new plan be­cause their old one was can­celed?
The Af­ford­able Care Act wasn't de­signed to simply cov­er mil­lions of people. It was de­signed to re­duce the num­ber of un­in­sured by mil­lions of people (14 mil­lion in the first year, ac­cord­ing to the Con­gres­sion­al Budget Of­fice). To know wheth­er the law is meet­ing that goal, we'll have to know how many en­rollees were pre­vi­ously un­in­sured.
The Health and Hu­man Ser­vices De­part­ment hasn't re­leased that in­form­a­tion for the 36 states where it is run­ning the in­sur­ance ex­changes, al­though of­fi­cials said they'll try to have that an­swer at some point.
In New York, only about 45 per­cent of people who have en­rolled so far were pre­vi­ously un­in­sured, mean­ing that more than half of the state's en­rollees were chan­ging their cov­er­age, rather than gain­ing it.
How many people ac­tu­ally have cov­er­age?
HHS defines a per­son as "en­rolled" once they've gone through the ap­plic­a­tion pro­cess, been ap­proved, shopped, and se­lec­ted an in­sur­ance policy. But con­sumers aren't truly en­rolled — they don't have in­sur­ance they can use — un­til they pay their first month's premi­um. And we don't know how many people have done that.
Es­pe­cially in the early days of en­roll­ment, HHS's defin­i­tion made sense: Who would pay a premi­um in Oc­to­ber that wasn't due un­til Decem­ber, for cov­er­age that didn't start un­til Janu­ary? HHS says it's still us­ing the same defin­i­tion be­cause people won't pay their premi­um un­til it's due.
Even so, you're not covered un­til you pay your first premi­um. So, the 2.1 mil­lion people who have picked a plan might not all have cov­er­age. That doesn't change the en­roll­ment trend line; as one meas­ure of en­roll­ment rises, the oth­er does too. Pre­sum­ably, most people who pick plans go on to pay the premi­ums for those plans.
Still, to ul­ti­mately know how many people truly gained health in­sur­ance through Obama­care, we'll need to know how many people went all the way through the pro­cess.
Are healthy people sign­ing up?
There's been an in­tense fo­cus on the num­ber of young people who are sign­ing up for cov­er­age (about 25 per­cent so far, which is not amaz­ing but not ter­rible). That's not be­cause young people are in­her­ently more de­sir­able cus­tom­ers; it's be­cause age is a rough stand-in for health status.
Get­ting healthy people in­to the sys­tem is the key to avoid­ing ma­jor premi­um hikes next year. But no one really knows how healthy en­rollees are, so age is used in­stead as a ba­ro­met­er. A 25-year-old is stat­ist­ic­ally more likely to be healthy than a 50-year-old. But, of course, there are ex­cep­tions. En­rolling a huge num­ber of young people won't ac­tu­ally keep premi­ums low if they all turn out to be sick.
Be­cause it's no longer leg­al for in­surers to charge high­er premi­ums be­cause of a preex­ist­ing con­di­tion, the ap­plic­a­tion for Obama­care cov­er­age doesn't ask about pre­vi­ous health is­sues. So we won't know the break­down of healthy versus sick for a long time — not un­til people start fil­ing claims and in­surers get a sense of their costs. Un­til then, age is the only guide, flawed as it is.
What We're Following See More »
PHOTO OP
Clinton Shows Up on Stage to Close Obama's Speech
6 hours ago
THE LATEST
Just after President Obama finished his address to the DNC, Hillary Clinton walked out on stage to join him, so the better could share a few embraces, wave to the crowd—and let the cameras capture all the unity for posterity.
'DON'T BOO. VOTE.'
Obama: Country Is Stronger Than Eight Years Ago
7 hours ago
THE LATEST
In a speech that began a bit like a State of the Union address, President Obama said the "country is stronger and more prosperous than it was" when he took office eight years ago. He then talked of battling Hillary Clinton for the nomination in 2008, and discovering her "unbelievable work ethic," before saying that no one—"not me, not Bill"—has ever been more qualified to be president. When his first mention of Donald Trump drew boos, he quickly admonished the crowd: "Don't boo. Vote." He then added that Trump is "not really a plans guy. Not really a facts guy, either."
'HILLARY CLINTON HAS A PASSION'
Kaine Sticks Mostly to the Autobiography
8 hours ago
THE LATEST
Tim Kaine introduced himself to the nation tonight, devoting roughly the first half of his speech to his own story (peppered with a little of his fluent Spanish) before pivoting to Hillary Clinton—and her opponent. "Hillary Clinton has a passion for children and families," he said. "Donald Trump has a passion, too: himself." His most personal line came after noting that his son Nat just deployed with his Marine battalion. "I trust Hillary Clinton with our son's life," he said.
TRUMP IS A 'CON'
Bloomberg: Neither Party Has a Monopoly on Good Ideas
8 hours ago
THE LATEST
Michael Bloomberg said he wasn't appearing to endorse any party or agenda. He was merely there to support Hillary Clinton. "I don't believe that either party has a monopoly on good ideas or strong leadership," he said, before enumerating how he disagreed with both the GOP and his audience in Philadelphia. "Too many Republicans wrongly blame immigrants for our problems, and they stand in the way of action on climate change and gun violence," he said. "Meanwhile, many Democrats wrongly blame the private sector for our problems, and they stand in the way of action on education reform and deficit reduction." Calling Donald Trump a "dangerous demagogue," he said, "I'm a New Yorker, and a know a con when I see one."
TRUMP'S 'CYNICISM IS UNBOUNDED'
Biden: Obama 'One of the Finest Presidents'
9 hours ago
THE LATEST
Vice President Biden tonight called President Obama "one of the finest presidents we have ever had" before launching into a passionate defense of Hillary Clinton. "Everybody knows she's smart. Everybody knows she's tough. But I know what she's passionate about," he said. "There's only one person in this race who will help you. ... It's not just who she is; it's her life story." But he paused to train some fire on her opponent "That's not Donald Trump's story," he said. "His cynicism is unbounded. ... No major party nominee in the history of this country has ever known less."