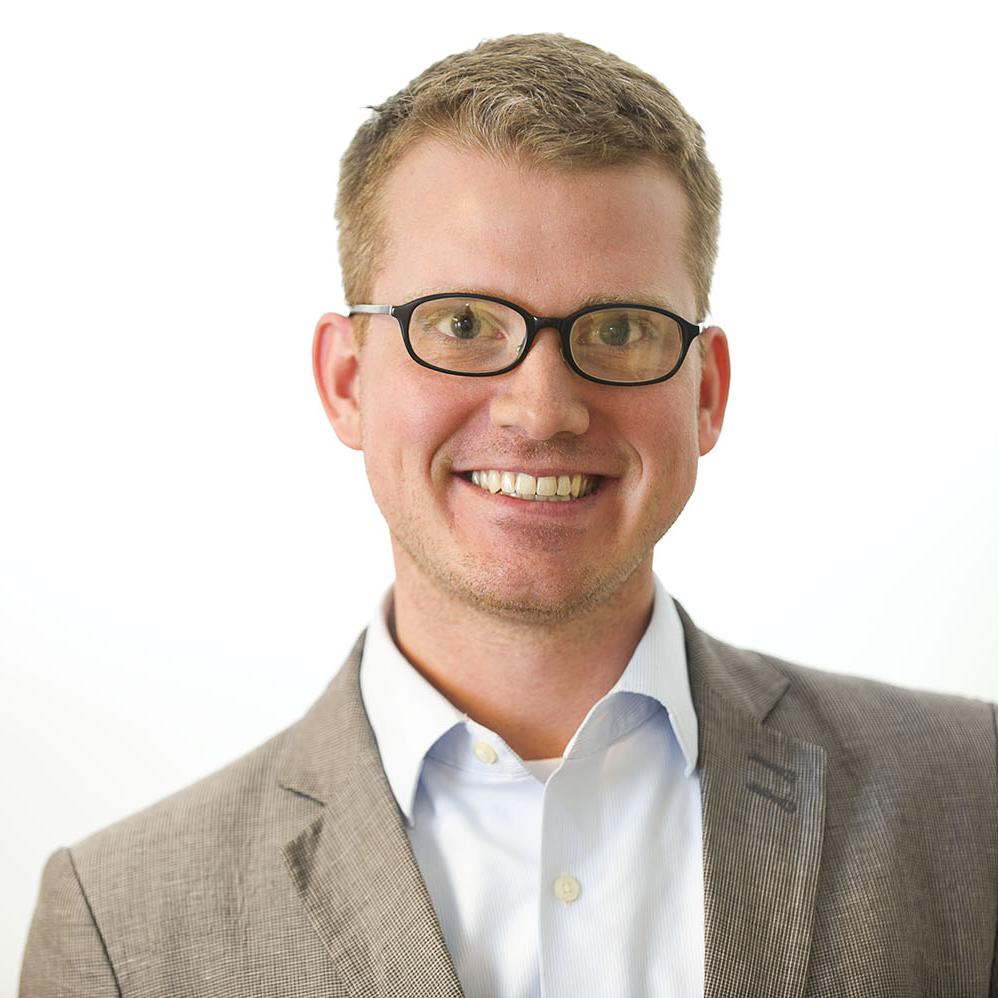 It's launch time — again — for the fed­er­ally run in­sur­ance mar­ket­places at the heart of Pres­id­ent Obama's sig­na­ture health care law.
The Health and Hu­man Ser­vices De­part­ment has set this week­end as the dead­line to fix Health­Care.gov, the primary en­roll­ment web­site for Obama­care. Of­fi­cials say the site will still have some glitches, but they'll be more like true glitches, not the crip­pling front-to-back sys­tem fail­ures that plagued the site's ini­tial launch.
HHS has had two months to fix the broken web­site, and the White House needs a dra­mat­ic im­prove­ment to stop the polit­ic­al bleed­ing it has suffered from the site and the up­roar over can­celed in­sur­ance policies.
So, how will we know if Health­Care.gov is work­ing? Here are five im­port­ant met­rics to keep an eye on.
Traffic
The ad­min­is­tra­tion vastly over­stated how much of the site's ini­tial prob­lems res­ul­ted from high­er-than-ex­pec­ted traffic, but high volume was still an is­sue. In tests just be­fore the site's launch, it col­lapsed un­der a mere 2,000 sim­ul­tan­eous vis­it­ors — far short of the 4.7 mil­lion vis­its the site logged on its launch day.
Jeff Zi­ents, the former White House budget dir­ect­or who is quar­ter­back­ing the Health­Care.gov re­pair ef­fort, has said that by this week­end, the site will be able to handle 50,000 users at once, or about 800,000 per day. That's where it was sup­posed to be at the time it launched. If the site can ac­tu­ally handle that many users without crash­ing, it'll be a big im­prove­ment.
Zi­ents has ac­know­ledged that, at times, the site will have more than 50,000 users at once. He said HHS has re­placed its old "please wait" mes­sage with a sys­tem that will e-mail users when traffic sub­sides and they can safely re­turn.
Re­sponse times and er­ror rates
HHS has heav­ily fo­cused on these two im­prove­ments in its daily up­dates for the press. Zi­ents said the er­ror rate for con­sumers is be­low 1 per­cent and re­sponse times are un­der a secon — down from 8 seconds on Oct. 1. Es­pe­cially be­cause HHS has placed so much em­phas­is on these met­rics, it'll be im­port­ant to see how well they hold up un­der in­creased traffic.
Out­ages
Health­Care.gov was still ex­per­i­en­cing un­ex­pec­ted out­ages just a week be­fore the ad­min­is­tra­tion's end-of-Novem­ber dead­line. A few days earli­er, it crashed while HHS Sec­ret­ary Kath­leen Se­beli­us was try­ing to use it as part of an en­roll­ment pitch. Un­ex­pec­ted out­ages have got­ten more rare over the past two months, but they're a much more vis­ible prob­lem than, say, slow re­sponse times.
834s
Pos­sibly the most ser­i­ous tech­nic­al prob­lems with Health­Care.gov are among the least vis­ible. In­sur­ance com­pan­ies have re­por­ted all sorts of prob­lems with the in­form­a­tion they re­ceive about people who try to sign up for cov­er­age. The en­roll­ment re­ports — "834 trans­mis­sions," in in­dustry jar­gon — have been in­com­plete and in­ac­cur­ate. In­surers would re­ceive an en­roll­ment, then a can­cel­la­tion, then an en­roll­ment, all for the same per­son, with no way to tell which was the most re­cent. De­pend­ents have been misid­en­ti­fied as spouses. And in­surers say they're not con­fid­ent these prob­lems have been fully re­solved des­pite Zi­ents's as­sur­ances that they were at the top of his "punch list" of re­pairs.
When hardly any­one can use Health­Care.gov, in­surers can sort through the in­con­sist­ent in­form­a­tion by hand. But now in­surers are wor­ried that HHS is about to flood them with more bad in­form­a­tion than they can handle. And that could mean an­oth­er round of prob­lems as people who thought they were covered end up lost in the shuffle, or find out they have to pay more than they ex­pec­ted.
En­roll­ment
We won't know of­fi­cial en­roll­ment num­bers for a while. Decem­ber's fig­ures, the first full month after this week­end's dead­line, won't be re­leased un­til mid-Janu­ary. But the reas­on the web­site's prob­lems are such a big deal is that they're en­roll­ment prob­lems. In some states that built their own in­sur­ance ex­changes, not­ably Cali­for­nia, the pace of en­roll­ment has picked up dra­mat­ic­ally since ini­tial tech­nic­al prob­lems were fixed. If the same hap­pens with Health­Care.gov, Obama­care may well be in the clear. The ad­min­is­tra­tion can af­ford to fall a little short of the 7 mil­lion en­rollees it ex­pects to see this year, but each state's ex­change still needs a crit­ic­al mass of en­rollees — as well as a good mix of sick and healthy — to avoid massive premi­um hikes next year.
What We're Following See More »
STAFF PICKS
History Already Being Less Kind to Hastert's Leadership
1 hours ago
WHY WE CARE
In light of his recent confessions, the speakership of Dennis Hastert is being judged far more harshly. The New York Times' Carl Hulse notes that in hindsight, Hastert now "fares poorly" on a number of fronts, from his handling of the Mark Foley page scandal to "an explosion" of earmarks to the weakening of committee chairmen. "Even his namesake Hastert rule—the informal standard that no legislation should be brought to a vote without the support of a majority of the majority — has come to be seen as a structural barrier to compromise."
'STARTING FROM ZERO'
Trump Ill Prepared for General Election
1 hours ago
THE DETAILS
Even if "[t]he Republican presidential nomination may be in his sights ... Trump has so far ignored vital preparations needed for a quick and effective transition to the general election. The New York businessman has collected little information about tens of millions of voters he needs to turn out in the fall. He's sent few people to battleground states compared with likely Democratic rival Hillary Clinton, accumulated little if any research on her, and taken no steps to build a network capable of raising the roughly $1 billion needed to run a modern-day general election campaign."
27TH AMENDMENT
Congress Can't Seem Not to Pay Itself
4 hours ago
WHY WE CARE
Rep. Dave Young can't even refuse his own paycheck. The Iowa Republican is trying to make a point that if Congress can't pass a budget (it's already missed the April 15 deadline) then it shouldn't be paid. But, he's been informed, the 27th Amendment prohibits him from refusing his own pay. "Young's efforts to dock his own pay, however, are duck soup compared to his larger goal: docking the pay of every lawmaker when Congress drops the budget ball." His bill to stiff his colleagues has only mustered the support of three of them. Another bill, sponsored by Rep. Jim Cooper (D-TN), has about three dozen co-sponsors.
THE QUESTION
How Far Away from Cleveland is the California GOP Staying?
5 hours ago
THE ANSWER
Sixty miles away, in Sandusky, Ohio. "We're pretty bitter about that," said Harmeet Dhillon, vice chairwoman of the California Republican Party. "It sucks to be California, we're like the ugly stepchild. They need us for our cash and our donors, they don't need us for anything else."
ATTORNEY MAY RELEASE THEM ANYWAY
SCOTUS Will Not Allow 'DC Madam' Phone Records to Be Released
5 hours ago
WHY WE CARE
Anyone looking forward to seeing some boldfaced names on the client list of the late Deborah Jeane Palfrey, the "DC Madam," will have to wait a little longer. "The Supreme Court announced Monday it would not intervene to allow" the release of her phone records, "despite one of her former attorneys claiming the records are "very relevant" to the presidential election. Though he has repeatedly threatened to release the records if courts do not modify a 2007 restraining order, Montgomery Blair Sibley tells U.S. News he's not quite sure what he now will do."