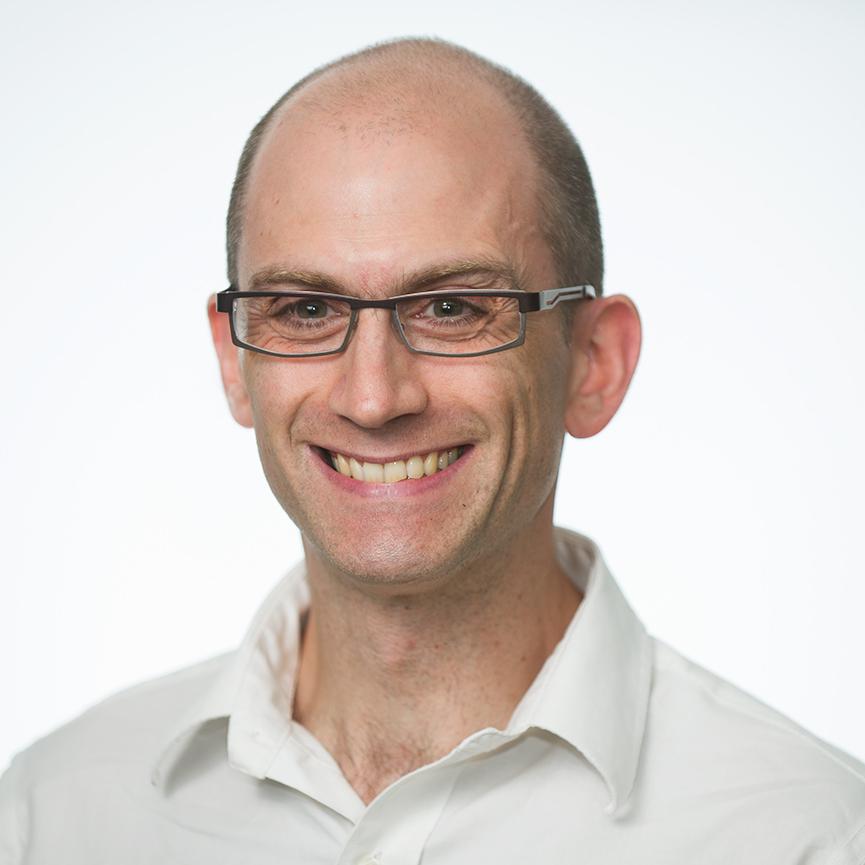 The En­vir­on­ment­al De­fense Fund's polit­ic­al branch wants to build bridges between Re­pub­lic­ans and en­vir­on­ment­al­ists—and they're will­ing to make big com­prom­ises to do it.
The group is go­ing to bat for Rep. Chris Gib­son, a two-term Re­pub­lic­an rep­res­ent­ing a stretch of up­state New York. In a new $234,000 TV ad buy, EDF Ac­tion touts his re­cent votes in fa­vor of fed­er­al cli­mate-change ini­ti­at­ives.
Gib­son is hardly the pro­to­typ­ic­al en­vir­on­ment­al­ist ally: His vot­ing his­tory in­cludes sup­port for the Key­stone XL pipeline; open­ing up the East and West Coast to off­shore drilling; and bills to re­strict or put new hurdles be­fore vari­ous En­vir­on­ment­al Pro­tec­tion Agency air-pol­lu­tion and clean-wa­ter policies.
The League of Con­ser­va­tion Voters gives Gib­son a 33 per­cent rank­ing in its vote score­card.
Gib­son's Demo­crat­ic op­pon­ent, mean­while, has drawn sup­port from oth­er en­vir­on­ment­al­ists.
In re­cent votes, Gib­son has broken Re­pub­lic­an rank to sup­port ac­tion on cli­mate change, not­ably op­pos­ing le­gis­la­tion to dis­mantle ma­jor EPA car­bon-emis­sions rules. And as EDF Ac­tion fights for GOP in­roads, those seeds of change are enough.
It's part of the group's lar­ger ini­ti­at­ive to sup­port Re­pub­lic­ans with even a green tinge, hop­ing to pull them and their party closer to EDF's pre­ferred policy stances.
"It is a very long-term ef­fort. We are not go­ing to change the world in 2014, but we can cer­tainly start to build trust between the en­vir­on­ment­al com­munity and the Re­pub­lic­an Party, which has largely evap­or­ated," said Tony Kreind­ler, EDF Ac­tion's seni­or dir­ect­or for com­mu­nic­a­tions.
Kreind­ler said the group has raised sev­en fig­ures already and wants to show that be­ing pro-en­vir­on­ment can be "good for the polit­ics of both parties." The ef­fort has also ex­ten­ded to the state polit­ics level, in­clud­ing sup­port for Kan­sas law­makers who backed the state's re­new­able elec­tri­city stand­ard.
The ef­fort to find GOP al­lies ar­rives after Cap­it­ol Hill Re­pub­lic­ans have spent years launch­ing at­tack after at­tack against Obama ad­min­is­tra­tion en­vir­on­ment­al policies, and the ranks of mod­er­ate GOP law­makers have dwindled.
Build­ing ties with Re­pub­lic­ans will mean mak­ing com­prom­ises, but that's not in­con­sist­ent with the pos­ture of EDF, which has shown more ap­pet­ite than many green groups for work­ing with cor­por­a­tions.
"You are nev­er go­ing to find a mem­ber of Con­gress in either party who is 100 per­cent per­fect on every en­vir­on­ment­al is­sue," Kreind­ler said. "Cli­mate is one of our top pri­or­it­ies. Con­gress­man Gib­son is one of the few Re­pub­lic­ans in the House right now who un­der­stands the need for ac­tion and we need to thank him for that."
On cli­mate change, a top pri­or­ity for EDF Ac­tion, Gib­son has been an ally for en­vir­on­ment­al­ists of late des­pite vot­ing in 2011 to block EPA's au­thor­ity to reg­u­late green­house gases.
Gib­son is one of just three Re­pub­lic­ans who op­posed le­gis­la­tion that passed in March to thwart EPA's car­bon-emis­sions rules for power plants, and more re­cently, Gib­son told the ra­dio sta­tion WCNY why he's not on board with ef­forts to scuttle the reg­u­la­tion.
"If the en­deavor is to in­creas­ingly put pres­sure on coal and power plants in gen­er­al to be­come more ef­fi­cient and to be more eco­lo­gic­ally friendly, I think that is a gen­er­al concept that every­body should be be­hind," he said, adding that he did not be­lieve the rule would cre­ate a ma­jor spike in power costs.
Last month he was the lone GOP vote against two amend­ments to pre­vent En­ergy De­part­ment cli­mate-change ef­forts, and was one of three Re­pub­lic­ans who voted against a third.
But Gib­son's re­cord isn't good enough for some oth­er en­vir­on­ment­al­ists tak­ing sides in the race. The Si­erra Club has en­dorsed Sean Eldridge, his Demo­crat­ic chal­lenger. People work­ing for the Nat­ur­al Re­sources De­fense Coun­cil have donated $3,600 to Eldridge, ac­cord­ing to fig­ures com­piled by the Cen­ter for Re­spons­ive Polit­ics. NRDC Pres­id­ent Frances Bei­necke co-hos­ted a fun­draiser for Eldridge late last year, ac­cord­ing to press acounts.
The Cook Polit­ic­al Re­port lists the seat as "lean Re­pub­lic­an."
A House race is a re­l­at­ively safe place to seek to build GOP ties. Re­pub­lic­ans are highly likely to main­tain con­trol of the House. Kreind­ler in­dic­ated that EDF Ac­tion is un­likely to work against vul­ner­able Sen­ate Demo­crats.
Glenn Hurow­itz, a vet­er­an of Demo­crat­ic and en­vir­on­ment­al polit­ics, said EDF Ac­tion's move makes sense.
"Pro-cli­mate-ac­tion House Re­pub­lic­ans have sadly be­come such a rare bird that it's worth go­ing to ex­traordin­ary lengths to save the spe­cies," saud Hurow­itz, the ex­ec­ut­ive dir­ect­or of Cata­pult, a con­sult­ing com­pany that works on en­vir­on­ment­al is­sues.
"The only way we're go­ing to get true bi­par­tis­an sup­port for cli­mate ac­tion is if GOP­ers see polit­ic­al re­wards when they do the right thing, and EDF is mak­ing sure those re­wards have elect­or­al oomph," he said.
This story has been up­dated to cla­ri­fy that in­di­vidu­als af­fil­i­ated with the Nat­ur­al Re­sources De­fense Coun­cil have donated to Demo­crat Sean Eldridge, not the NRDC it­self.
What We're Following See More »
ON GUN RIGHTS
Trump Jr. Meeting with GOP Members
7 hours ago
FLOPPY DISKS
US Nukes Rely on Decades-Old Tech
7 hours ago
'NO BASIS IN LAW'
Eleven States Sue Administration Over Transgender Bathroom Access
9 hours ago
THE LATEST
The great restroom war of 2016 continues apace, as eleven states have sued the Obama administration in federal court, claiming its federal guidance on how schools should accommodate transgender students "has no basis in law." "The lawsuit was filed in the U.S. District Court for the Northern District of Texas on behalf of Alabama, Arizona, Georgia, Louisiana, Maine, Oklahoma, Tennessee, Texas, Utah, West Virginia and Wisconsin. The lawsuit argues that the federal government has worked to turn workplaces and schools 'into laboratories for a massive social experiment.'"
NEXT STOP: THE FLOOR
Puerto Rico Debt Bill Passes House Committee
10 hours ago
THE LATEST
By a 29-10 vote, the House Natural Resources Committee today passed the bill to allow Puerto Rico to restructure its $70 billion in debt. The legislation "would establish an oversight board to help the commonwealth restructure its un-payable debt and craft an economic recovery plan."
WITHIN 15 DAYS OF NOMINATION
Wyden Bill Would Make Nominees' Tax Disclosures Mandatory
10 hours ago
THE DETAILS
"Though every major party nominee since 1976 has released his tax returns while running for president, the practice has never been required by law. Sen. Ron Wyden (D-OR) wants to change that. The senior Democrat on the Senate Finance Committee, which handles tax issues, introduced a bill on Wednesday that would force presidential candidates to release their most recent tax returns. The Presidential Tax Transparency Act, as the bill is called, would require candidates to make their latest three years of tax returns public no later than 15 days after becoming the nominee."