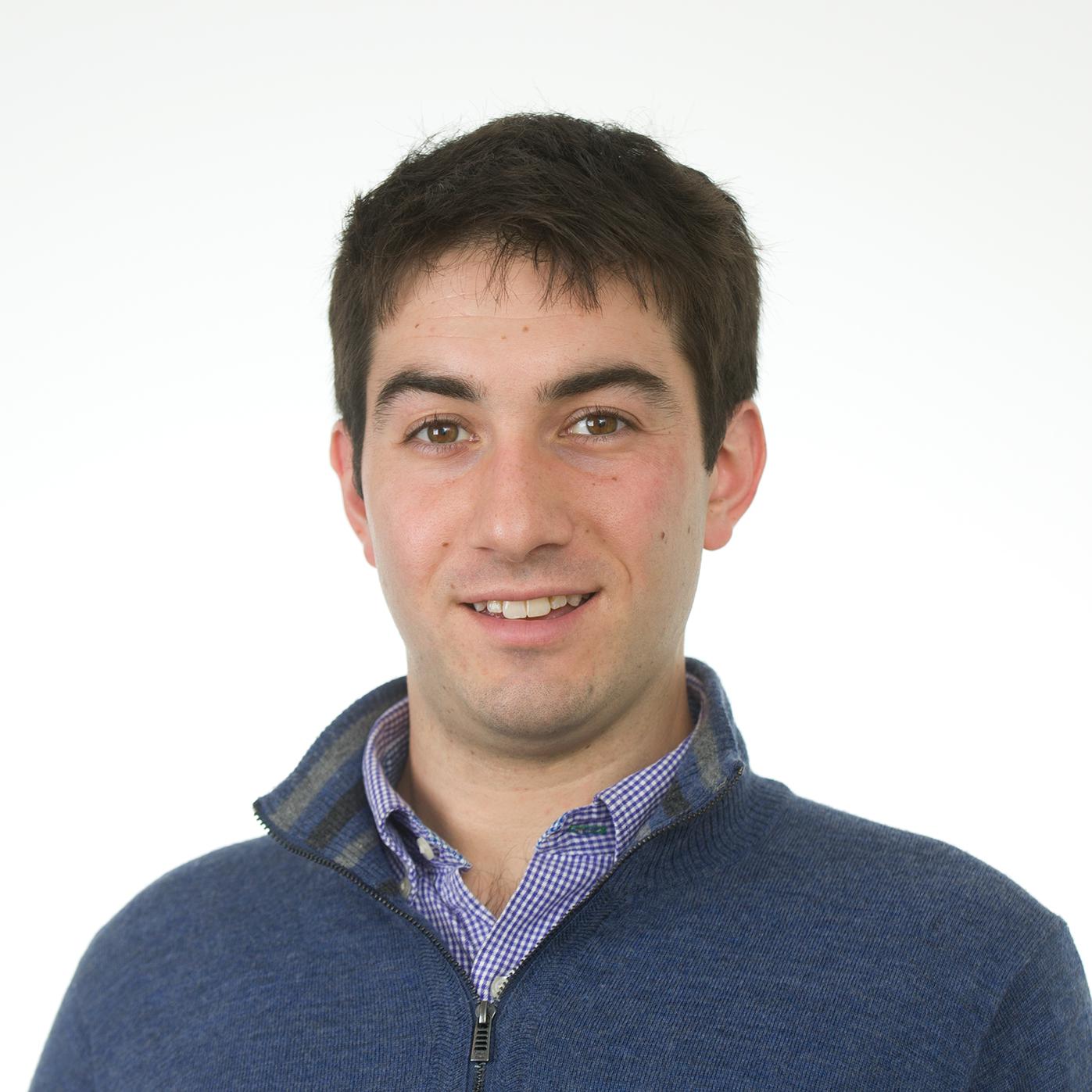 As may­or of San Ant­o­nio, Texas, Ju­li­an Castro didn't have much oc­ca­sion to weigh in on cli­mate change. But as a rising star in the Demo­crat­ic Party on the verge of tak­ing a Cab­in­et po­s­i­tion, cli­mate work is es­sen­tially go­ing to be a re­quire­ment.
Now that he ap­pears set to head the Hous­ing and Urb­an De­vel­op­ment De­part­ment, Castro will get his chance, thanks to Pres­id­ent Obama's prac­tice of spread­ing out cli­mate work across the Cab­in­et. If con­firmed, Castro will be handed the keys to a re­cently an­nounced $1 bil­lion pro­gram to help areas hit by nat­ur­al dis­asters re­build and plan for cli­mate change.
Hous­ing and Urb­an De­vel­op­ment has taken on oth­er sus­tain­ab­il­ity re­spons­ib­il­it­ies, largely built on en­han­cing in­fra­struc­ture to make cit­ies more pre­pared for ex­treme weath­er. Out­go­ing HUD Sec­ret­ary Shaun Donovan said last year the mit­ig­a­tion work made the de­part­ment, "along with [the Fed­er­al Emer­gency Man­age­ment Agency], the biggest play­er in long-term re­cov­ery."
That's the mis­sion of the $1 bil­lion Na­tion­al Dis­aster Re­si­li­ence Com­pet­i­tion an­nounced last week, which would help states re­cov­er from ex­treme weath­er dis­asters from the past four years ($180 mil­lion is set aside for states af­fected by Hur­ricane Sandy).
HUD also has its hands in en­ergy ef­fi­ciency, pro­mot­ing clean en­ergy among lenders. It's part of the well-liked sus­tain­able com­munit­ies part­ner­ship with the En­vir­on­ment­al Pro­tec­tion Agency and the Trans­port­a­tion De­part­ment, which pro­motes smart-growth de­vel­op­ment and clean trans­port­a­tion and hous­ing de­vel­op­ment. And HUD is one of the agen­cies the White House uses to reach out to cit­ies and com­munit­ies to work on en­vir­on­ment­al is­sues, an un­der-the-radar but key part of the cli­mate work (to whit, both EPA ad­min­is­trat­or Gina Mc­Carthy and En­ergy Sec­ret­ary Ern­est Mon­iz met with the U.S. Con­fer­ence of May­ors this week­end as the group signed a new Cli­mate Pro­tec­tion Agree­ment).
Castro's re­cord, however, doesn't in­clude as much dir­ect work on cli­mate change. His na­tion­al pro­file — rising in the Demo­crat­ic Party, where his name has been floated as a pos­sible vice-pres­id­en­tial pick — has largely been built on im­mig­ra­tion and eco­nom­ic de­vel­op­ment. His most high-pro­file cli­mate an­nounce­ment was in 2011, when he de­clared Septem­ber to be "Cli­mate Change Aware­ness Month" in re­sponse to loc­al act­iv­ists who were look­ing for San Ant­o­nio to be more pro­gress­ive on cli­mate change.
With an equal eye on sus­tain­ab­il­ity and the loc­al eco­nomy, he did work to pro­mote clean en­ergy in the city, help­ing San Ant­o­nio to be­com the city with the sixth most sol­ar power in the coun­try (no small feat in a state no­tori­ous for not tak­ing ad­vant­age of its sol­ar po­ten­tial). Un­der Castro's ten­ure, the loc­al util­ity, CPS En­ergy, com­mit­ted to a 20 per­cent re­new­ables goal by 2020 and said it would shut down a coal-fired plant by 2018.
"San Ant­o­nio has the op­por­tun­ity to seize a mantle that no city in the U.S. holds today: to be the re­cog­nized lead­er in clean-en­ergy tech­no­logy," Castro said at the time. "By build­ing a crit­ic­al mass around re­search and de­vel­op­ment that will grow and at­tract the brain­power of the 21st cen­tury, San Ant­o­nio can be for the New En­ergy Eco­nomy what Sil­ic­on Val­ley is to soft­ware and what Bo­ston is to bi­otech."
En­vir­on­ment­al­ists have also praised him for clean trans­port­a­tion pro­grams like a bike-shar­ing and car-shar­ing pro­gram and pro­mo­tion of a high-speed com­muter line, pro­grams that will give him street cred in the sus­tain­able-com­munit­ies part­ner­ship.
Still, Castro doesn't come in with the kind of full-throated cli­mate sup­port that is likely to be a fea­ture of the rest of Obama's second term. Then again, neither did some of Obama's first-term Cab­in­et mem­bers. Ray La­Hood, for ex­ample, took charge at the Trans­port­a­tion De­part­ment over grumbles from the en­vir­on­ment­al com­munity, but after five years he left with a track re­cord of pro­mot­ing strategies to re­duce auto­mobile use and trans­port­a­tion emis­sions.
Or con­sider Donovan, whose ca­reer pri­or to HUD had largely been built on af­ford­able-hous­ing pro­grams. Now he not only leaves HUD with a stable of en­ergy pro­grams, but if he's con­firmed to head the Of­fice of Man­age­ment and Budget, he'll get to sign off on the meat of Obama's cli­mate ac­tion plan.
So as the is­sue rises as a pri­or­ity in the Demo­crat­ic Party, HUD could of­fer a non­tra­di­tion­al way for its next big name to fill out his résumé.
What We're Following See More »
GOOGLE SEARCHES SPIKE
Libertarians Getting a Second Look?
11 hours ago
VEEPSTAKES
Trump Floats Gingrich, Kasich as Running Mates
11 hours ago
THE LATEST
Newt Gringrich is actively positioning himself as a possible VP nominee for Donald Trump, according to National Review. After a New York Times piece mentioned him as a possible running mate, he said, "It is an honor to be mentioned. We need a new Contract with America to outline a 100-day plan to take back Washington from the lobbyists, bureaucrats, unions, and leftists. After helping in 1980 with Reagan and 1995 as speaker I know we have to move boldly and decisively before the election results wear off and the establishment starts fighting us. That is my focus." Meanwhile, Trump told CNN he'd be "interested in vetting" John Kasich as well.
NO MORE CUTS
House Dems Push on Puerto Rico, Citing Zika
12 hours ago
THE LATEST
"House Democrats are stepping up pressure on Republicans to advance legislation addressing Puerto Rico's worsening debt crisis by issuing a report arguing that austerity cuts can't be sustained and have made the island more vulnerable to the mosquito-borne Zika virus." Democrats on the House Natural Resources Committee released a report yesterday that argued "further sharp reductions in government spending can't be a part of a legislative solution"—especially with a rainy season boosting the mosquito population and stressing an island health system already struggling to deal with the Zika virus.
WILL ANNOUNCE PICK BEFORE CONVENTION
Trump to Name VP Search Committee
14 hours ago
THE LATEST
"Donald J. Trump said on Wednesday that he expected to reveal his vice presidential pick sometime in July—before the Republican National Convention in Cleveland—but added that he would soon announce a committee to handle the selection process, which would include Dr. Ben Carson." He said he's inclined to name a traditional political figure, unlike himself.