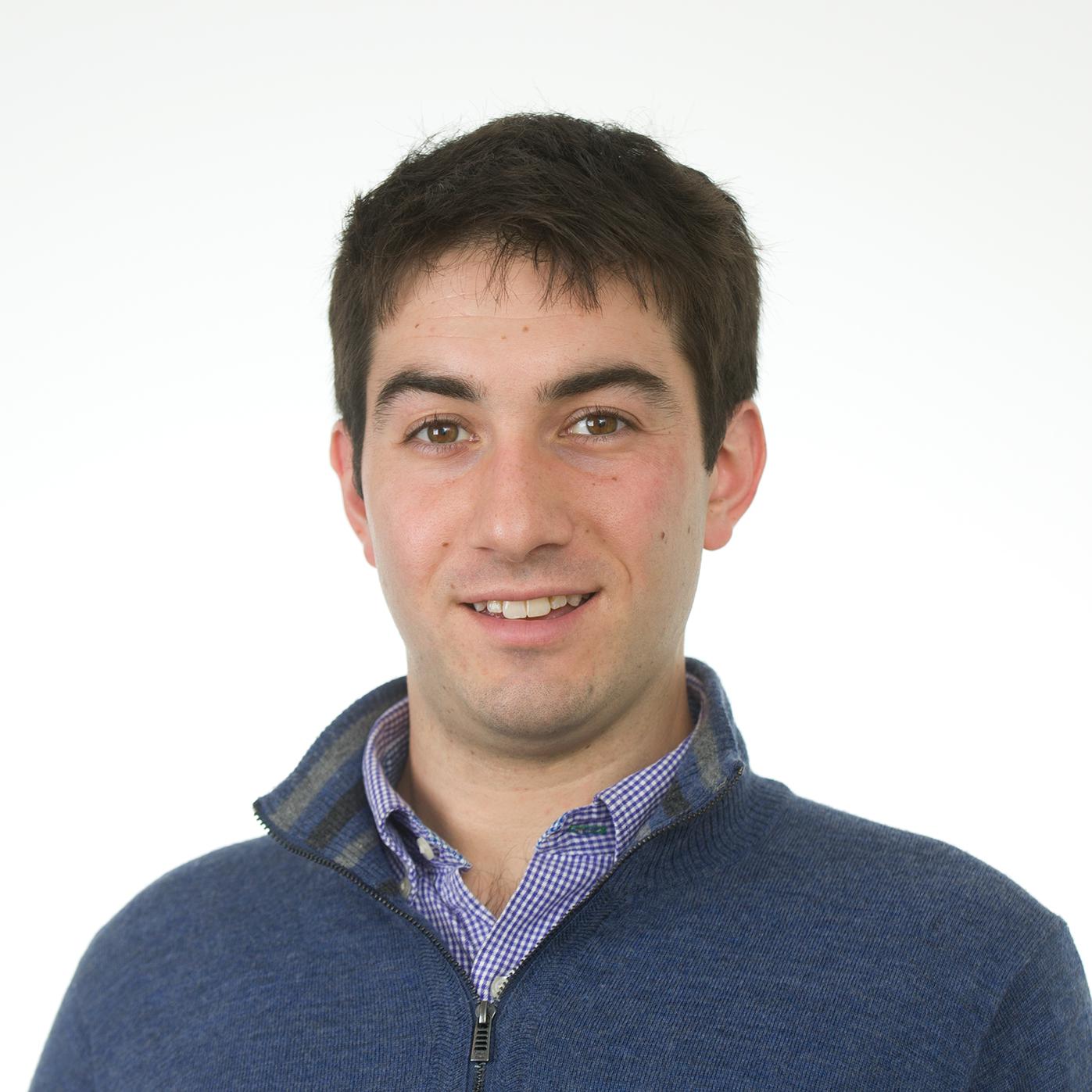 The En­vir­on­ment­al Pro­tec­tion Agency is already fa­cing a war on mul­tiple fronts as it works to re­view its smog stand­ards this year. En­vir­on­ment­al­ists have vowed to fight to get the stand­ards as low as pos­sible to get max­im­um health be­ne­fits, while in­dustry groups have been lin­ing up to fight what they say is the most costly en­vir­on­ment­al reg­u­la­tion to come out of the ad­min­is­tra­tion.
And now Eric Can­tor's up­set loss has put one of the ozone rule's con­gres­sion­al crit­ics — House Whip and pre­sumed next Ma­jor­ity Lead­er Kev­in Mc­Carthy — in po­s­i­tion to keep fight­ing it from the top.
EPA by Decem­ber will pro­pose a re­vi­sion to its reg­u­la­tion for ground-level ozone — or smog — that is linked to asthma and oth­er res­pir­at­ory prob­lems. It's part of the reg­u­lar re­view of its air-qual­ity stand­ards re­quired un­der the Clean Air Act, and the agency is ex­pec­ted to lower the stand­ard from the 75 parts-per-bil­lion level set un­der the George W. Bush ad­min­is­tra­tion.
The crit­ics have fa­mil­i­ar talk­ing points: Com­pli­ance will re­quire costly pol­lu­tion con­trols and lim­its on trans­port­a­tion, and a state or re­gion in vi­ol­a­tion can face heavy fines. En­vir­on­ment­al­ists, mean­while, are par­tic­u­larly sens­it­ive to this rule since EPA's last at­tempt to lower the stand­ard was squashed by the White House in 2011.
Mc­Carthy's con­cerns are closer to home. His Bakersfield dis­trict is loc­ated in Cali­for­nia's Cent­ral Val­ley, home to some of the worst air in the coun­try. How bad? In the Amer­ic­an Lung As­so­ci­ation's 2014 State of the Air re­port, four cit­ies in the val­ley ranked two through five for the worst ozone qual­ity (the low­est-ranked city, Los Angeles, is just south).
That's largely due to to­po­graphy. The re­gion is sur­roun­ded on three sides by moun­tains that al­lows pol­lut­ants to pool and get trapped by an in­ver­sion lay­er of hot air. Heavy traffic in the re­gion, coupled with re­cent eco­nom­ic de­vel­op­ment and tra­di­tion­al ag­ri­cul­ture, means lots of emis­sions. Dur­ing hot sum­mer months, the con­di­tions are ideal for dan­ger­ous levels of smog.
State of­fi­cials have worked to mit­ig­ate the pol­lu­tion by pla­cing re­stric­tions on sta­tion­ary sources, clean­ing of dies­el fuel, and reg­u­lat­ing ag­ri­cul­ture, among oth­er ef­forts. The num­ber of days vi­ol­at­ing the ozone lim­its has dropped stead­ily since 2000. But it's still been an up­hill climb for the re­gion to meet fed­er­al stand­ards, and Mc­Carthy, along with oth­er rep­res­ent­at­ives of the re­gion, have said a tight­er stand­ard will only open the state up to heavy pen­al­ties.
In 2011, his first year as whip, Mc­Carthy in­tro­duced a bill that would have delayed im­ple­ment­a­tion of new ozone stand­ards un­til a loc­al ad­vis­ory com­mit­tee stud­ied the feas­ib­il­ity of com­pli­ance and would have re­pealed a fine im­posed on the Cent­ral Val­ley (the bill was rendered moot when the stand­ard was pulled).
Mc­Carthy also leads the House En­ergy Ac­tion Team, the part­ner­ship that pro­motes GOP en­ergy pri­or­it­ies and works against EPA reg­u­la­tions. The team's mis­sion has in­cluded work on the air-qual­ity stand­ards. As a hint of its agenda this term, the group will host a brief­ing Wed­nes­day on air-qual­ity rules fea­tur­ing former EPA air chief Jeff Holmstead.
Mc­Carthy also last week — co­in­cid­ent­ally the same day as Can­tor's de­feat — wrote to the EPA about a sep­ar­ate Cent­ral Val­ley air is­sue. He and five oth­er Cent­ral Val­ley rep­res­ent­at­ives asked the agency to de­clare an "ex­cep­tion­al event" and spare the state from fines for vi­ol­at­ing par­tic­u­late-mat­ter stand­ards be­cause of a months-long drought. The stand­ard is sep­ar­ate from the ozone rule, but speaks to the re­gion's chal­lenges; state reg­u­lat­ors had pre­dicted the par­tic­u­late stand­ards would be met were it not for the drought's im­pact.
The con­cern about back­ground ozone — the nat­ur­ally oc­cur­ring levels — has grown as a talk­ing point among op­pon­ents of a new stand­ard. The Amer­ic­an Pet­ro­leum In­sti­tute, for ex­ample, has cir­cu­lated a map warn­ing that a stand­ard of 60 ppb — likely be­low what the EPA will pro­pose — would put 94 per­cent of the coun­try in vi­ol­a­tion (that map in­cludes wide swaths of rur­al areas that aren't mon­itored by EPA).
But en­vir­on­ment­al­ists have said that those con­cerns are un­foun­ded and that the pub­lic-health be­ne­fits will out­weigh the costs. Ac­cord­ing to EPA, the stand­ards could avert between 4,000 and 12,000 pre­ma­ture deaths and as many as 111,000 cases of res­pir­at­ory dis­ease by 2020.
It's too early to know where EPA will go with the ozone stand­ard. The agency's sci­entif­ic ad­vis­ory coun­cil said in a con­fer­ence call that it would re­com­mend a lim­it between 60 and 70 ppb, but cau­tioned that the up­per lim­it would have a "lim­ited mar­gin of safety" (they have yet to is­sue a form­al let­ter of re­com­mend­a­tion). That's the same range that the ad­vis­ory board gave EPA in 2010, when the EPA pro­posed a stand­ard of 70 ppb un­til the White House stalled the ac­tion.
En­vir­on­ment­al­ists want to see a num­ber lower than 70 — in fact some have said that the start­ing point should be 60 ppb to get the max­im­um health be­ne­fits.
EPA is un­der a court or­der to pro­pose a stand­ard by Decem­ber and fi­nal­ize it by Oc­to­ber 2015, al­though the agency has said its fi­nal ac­tion won't be un­til Novem­ber of that year. All of which gives Mc­Carthy plenty of time to settle in­to his of­fice be­fore the stand­ards come across his desk.
What We're Following See More »
HEADED TO PRESIDENT'S DESK
Trade Bill Would Ban Imports Made with Slave Labor
18 minutes ago
THE DETAILS
"A bill headed for President Barack Obama this week includes a provision that would ban U.S. imports of fish caught by slaves in Southeast Asia, gold mined by children in Africa and garments sewn by abused women in Bangladesh, closing a loophole in an 85-year-old tariff law." The Senate approved the bill, which would also ban Internet taxes and overhaul trade laws, by a vote of 75-20. It now goes to President Obama.
TRUMP UP TO 44%
Sanders Closes to Within Seven Nationally in New Poll
31 minutes ago
THE LATEST
Bernie Sanders has closed to within seven points of Hillary Clinton in a new Morning Consult survey. Clinton leads 46%-39%. Consistent with the New Hampshire voting results, Clinton does best with retirees, while Sanders leads by 20 percentage points among those under 30. On the Republican side, Donald Trump is far ahead with 44% support. Trailing by a huge margin are Ted Cruz (17%), Ben Carson (10%) and Marco Rubio (10%).
LEGACY PLAY
Sanders and Clinton Spar Over … President Obama
11 hours ago
WHY WE CARE
President Obama became a surprise topic of contention toward the end of the Democratic debate, as Hillary Clinton reminded viewers that Sanders had challenged the progressive bona fides of President Obama in 2011 and suggested that someone might challenge him from the left. "The kind of criticism that we've heard from Senator Sanders about our president I expect from Republicans, I do not expect from someone running for the Democratic nomination to succeed President Obama," she said. "Madame Secretary, that is a low blow," replied Sanders, before getting in another dig during his closing statement: "One of us ran against Barack Obama. I was not that candidate."
THE 1%
Sanders's Appeals to Minorities Still Filtered Through Wall Street Talk
13 hours ago
WHY WE CARE
It's all about the 1% and Wall Street versus everyone else for Bernie Sanders—even when he's talking about race relations. Like Hillary Clinton, he needs to appeal to African-American and Hispanic voters in coming states, but he insists on doing so through his lens of class warfare. When he got a question from the moderators about the plight of black America, he noted that during the great recession, African Americans "lost half their wealth," and "instead of tax breaks for billionaires," a Sanders presidency would deliver jobs for kids. On the very next question, he downplayed the role of race in inequality, saying, "It's a racial issue, but it's also a general economic issue."
DIRECT APPEAL TO MINORITIES, WOMEN
Clinton Already Pivoting Her Messaging
13 hours ago
WHY WE CARE
It's been said in just about every news story since New Hampshire: the primaries are headed to states where Hillary Clinton will do well among minority voters. Leaving nothing to chance, she underscored that point in her opening statement in the Milwaukee debate tonight, saying more needs to be done to help "African Americans who face discrimination in the job market" and immigrant families. She also made an explicit reference to "equal pay for women's work." Those boxes she's checking are no coincidence: if she wins women, blacks and Hispanics, she wins the nomination.