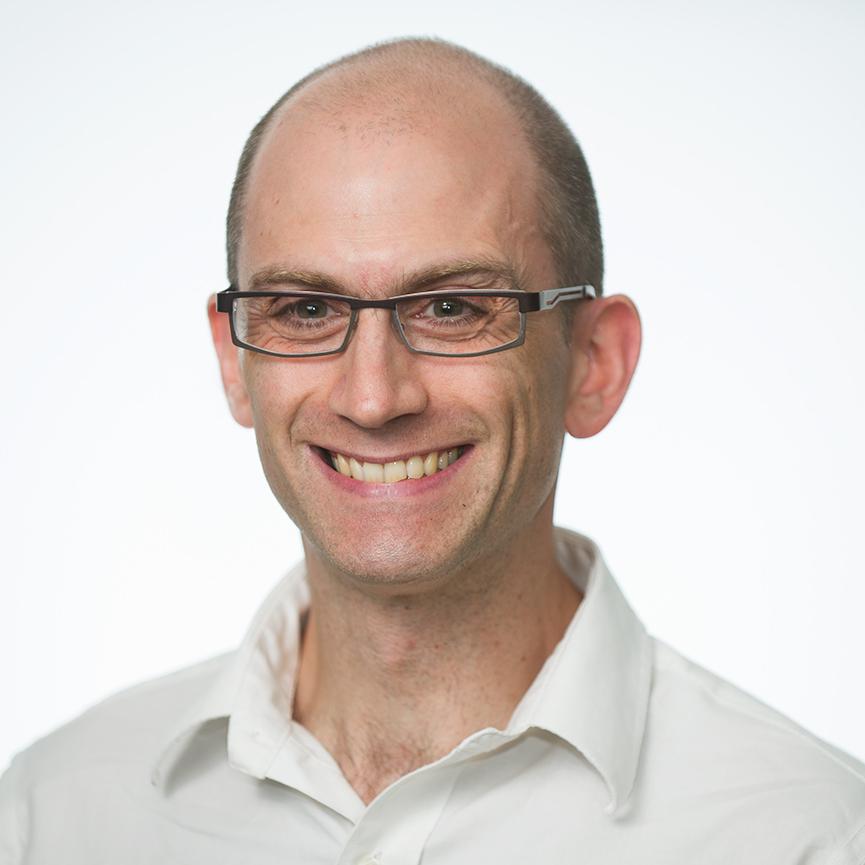 COR­PUS CHRISTI, Texas — "I am in the middle of my speech about your crim­in­al activ­it­ies, give me a break," Su­zie Canales tells two se­cur­ity of­ficers for oil re­finer Cit­go as they ar­rive at her car win­dow.
Canales, a long­time en­vir­on­ment­al act­iv­ist, is de­scrib­ing a years-long court battle over air pol­lu­tion from the re­finer, a case that led to a 2007 con­vic­tion but, more re­cently, a de­feat for vic­tims seek­ing resti­tu­tion. And she's do­ing it while parked next to one of two Cit­go re­finer­ies along the city's "re­finery row" on a re­cent af­ter­noon.
Her pres­ence (and mine), as well as the fact that we were snap­ping pho­tos, has drawn se­cur­ity's at­ten­tion. One re­quests that no more pho­tos are taken, ar­guing a pass is needed. Canales bristles be­cause we're on a pub­lic street. The private cops ac­cept my busi­ness card, and that's pretty much it.
The brief in­cid­ent is a re­mind­er of long-stand­ing ten­sions between act­iv­ists and the city's pet­ro­leum in­dustry at a time when even more in­dus­tri­al de­vel­op­ment is headed here. Boom­ing oil and gas pro­duc­tion from the in­land Eagle Ford Shale is prompt­ing a wave of new and ex­pan­ded pet­ro­chem­ic­al and man­u­fac­tur­ing pro­jects in the area.
Canales, founder of the loc­al group Cit­izens for En­vir­on­ment­al Justice, has a knack for col­or­ful state­ments. But her re­peated use of the word "crim­in­al" to de­scribe Cit­go wasn't hy­per­bole.
Cit­go was con­victed of crim­in­al charges un­der the Clean Air Act in 2007 for op­er­at­ing two large tanks at its Cor­pus Christi East Plant without emis­sions con­trols from 1994 to 2003. The lack of con­trols, pro­sec­utors say, ex­posed nearby res­id­ents to the car­ci­no­gen ben­zene and oth­er com­pounds.
But sev­en years after the con­vic­tion, the case is still a fo­cus of at­ten­tion in this in­dus­tri­al port city on the Gulf Coast of Texas, where re­finer­ies abut largely poor and minor­ity neigh­bor­hoods. Vic­tims are con­tinu­ing to press their case for resti­tu­tion pay­ments from Cit­go for hun­dreds of people.
Cit­go was hit with a $2 mil­lion fine when sen­ten­cing for the 2007 con­vic­tion oc­curred in Feb­ru­ary, but more re­cently a fed­er­al judge ruled against provid­ing what the Justice De­part­ment and vic­tims say should be far more to ad­dress fu­ture med­ic­al costs and more.
Melissa Jar­rell, an as­so­ci­ate pro­fess­or of crim­in­al justice at Texas A&M Uni­versity (Cor­pus Christi), said the $2 mil­lion fine im­posed against Cit­go early this year sends the wrong sig­nal.
"There is no de­terrent value, really, in our sen­ten­cing guidelines for cor­por­a­tions, be­cause we know that $2 mil­lion is not a de­terrent for a ma­jor, mult­i­bil­lion-dol­lar cor­por­a­tion," Jar­rell, who works with act­iv­ists here, said in an in­ter­view in early May. "I'm cer­tain oth­er cor­por­a­tions saw that."
The pen­alty that dis­trict court Judge John Rainey im­posed is in­deed re­l­at­ively little money for the ma­jor re­finer, a sub­si­di­ary of Venezuela's state-owned oil com­pany PDVSA.
The Justice De­part­ment has ar­gued that a vastly lar­ger fine could be im­posed, and has not ruled out an ap­peal. Two mil­lion dol­lars was the max­im­um fine spe­cified in law, but cor­por­ate crime stat­utes also al­low an al­tern­at­ive of twice the gain that an of­fend­er reaped, and pro­sec­utors ar­gued Cit­go gained $1 bil­lion through il­leg­al op­er­a­tion of the re­finery.
The very re­cent past has brought two key de­vel­op­ments in the case.
On April 30, the judge handed the Justice De­part­ment and com­munity mem­bers a de­feat by re­ject­ing vic­tims' bid for tens of mil­lions of dol­lars in resti­tu­tion to pay for med­ic­al screen­ing for can­cer and oth­er dis­eases, fu­ture med­ic­al ex­penses, and re­lo­ca­tion of people who live near the re­finery.
On Monday, a three-judge pan­el of the U.S. Court of Ap­peals for the 5th Cir­cuit denied the vic­tims' bid for re­view of Rainey's April 30 rul­ing. The Justice De­part­ment says it's re­view­ing the April 30 rul­ing, which can also be ap­pealed by the de­part­ment, and a spokes­man said in a state­ment that the de­part­ment is "dis­ap­poin­ted" by the de­cision to deny resti­tu­tion.
People who live near the re­finery have told the court that they ex­per­i­enced ail­ments such as head­aches, skin ir­rit­a­tion, fa­tigue, burn­ing throat and lungs, and oth­er woes.
But Cit­go has ar­gued in court fil­ings that there is no evid­ence to sup­port pay­ing tens of mil­lions of dol­lars in resti­tu­tion.
For in­stance, in a late 2013 court fil­ing, the com­pany ar­gued that hun­dreds of cur­rent and former res­id­ents who provided state­ments to the court have not shown that their in­jur­ies were "dir­ect and prox­im­ate" res­ults of emis­sions from the two un­covered tanks in ques­tion at the re­finery.
The com­pany also said there's no evid­ence of long-term health risks.
In his 20-page April 30 rul­ing deny­ing resti­tu­tion, Rainey spells out a suite of reas­ons for the de­cision, in­clud­ing the com­plex­ity of at­tempt­ing to tie med­ic­al prob­lems to the un­checked emis­sions from 1994-2003 at those spe­cif­ic tanks.
Paul Cas­sell, a crim­in­al-law pro­fess­or at the Uni­versity of Utah who rep­res­ents Cor­pus Christi res­id­ents liv­ing near the re­finery, says the case "raises a lot of very ser­i­ous ques­tions about wheth­er we have in place stat­utes to pro­tect crime vic­tims in these en­vir­on­ment­al crimes."
He says the rul­ing that fo­cuses on the com­plex­ity of resti­tu­tion as a reas­on against it is dan­ger­ous. "That ba­sic­ally be­comes an in­vite for ma­jor cor­por­ate crim­in­als to throw a bat­tery of at­tor­neys at a prob­lem and com­plic­ate the is­sue and ba­sic­ally make it im­possible for a judge to award resti­tu­tion," Cas­sell said.
What We're Following See More »
"CLINTON MUST BECOME THE NEXT PRESIDENT"
Bernie Sanders Seeks to Unite the Party
7 hours ago
THE DETAILS
Instead of his usual stump speech, Bernie Sanders tonight threw his support behind Hillary Clinton, providing a clear contrast between Clinton and GOP nominee Donald Trump on the many issues he used to discuss in his campaign stump speeches. Sanders spoke glowingly about the presumptive Democratic nominee, lauding her work as first lady and as a strong advocate for women and the poor. "We need leadership in this country which will improve the lives of working families, the children, the elderly, the sick and the poor," he said. "Hillary Clinton will make a great president, and I am proud to stand with her tonight."
"MUST NEVER BE PRESIDENT"
Elizabeth Warren Goes After Donald Trump
7 hours ago
THE DETAILS
In a stark contrast from Michelle Obama's uplifting speech, Massachusetts Senator Elizabeth Warren spoke about the rigged system plaguing Americans before launching into a full-throated rebuke of GOP nominee Donald Trump. Trump is "a man who has never sacrificed anything for anyone," she claimed, before saying he "must never be president of the United States." She called him divisive and selfish, and said the American people won't accept his "hate-filled America." In addition to Trump, Warren went after the Republican Party as a whole. "To Republicans in Congress who said no, this November the American people are coming for you," she said.
FLOTUS OFFERS STRONG ENDORSEMENT OF CLINTON
Michelle Obama: "I Trust" Hillary Clinton
8 hours ago
THE DETAILS
"In this election, and every election, it's about who will have the power to shape our children for the next four or eight years of their lives," Michelle Obama said. "There is only one person who I trust with that responsibility … and that is our friend Hillary Clinton." In a personal and emotional speech, Michelle Obama spoke about the effect that angry oppositional rhetoric had on her children and how she chose to raise them. "When they go low, we go high," Obama said she told her children about dealing with bullies. Obama stayed mostly positive, but still offered a firm rebuke of Donald Trump, despite never once uttering his name. "The issues a president faces cannot be boiled down to 140 characters," she said.
SANDERS BACKER CONFRONTS STUBBORN SANDERS SUPPORTERS
Sarah Silverman to Bernie or Bust: "You're Being Ridiculous"
9 hours ago
THE DETAILS
Many Bernie Sanders delegates have spent much of the first day of the Democratic National Convention resisting unity, booing at mentions of Hillary Clinton and often chanting "Bernie! Bernie!" Well, one of the most outspoken Bernie Sanders supporters just told them to take a seat. "To the Bernie-or-bust people: You're being ridiculous," said comedian Sarah Silverman in a brief appearance at the Convention, minutes after saying that she would proudly support Hillary Clinton for president.
'INEXCUSABLE REMARKS'
DNC Formally Apologizes to Bernie Sanders
13 hours ago
THE LATEST
The Democratic National Committee issued a formal apology to Bernie Sanders today, after leaked emails showed staffers trying to sabotage his presidential bid. "On behalf of everyone at the DNC, we want to offer a deep and sincere apology to Senator Sanders, his supporters, and the entire Democratic Party for the inexcusable remarks made over email," DNC officials said in the statement. "These comments do not reflect the values of the DNC or our steadfast commitment to neutrality during the nominating process. The DNC does not—and will not—tolerate disrespectful language exhibited toward our candidates."