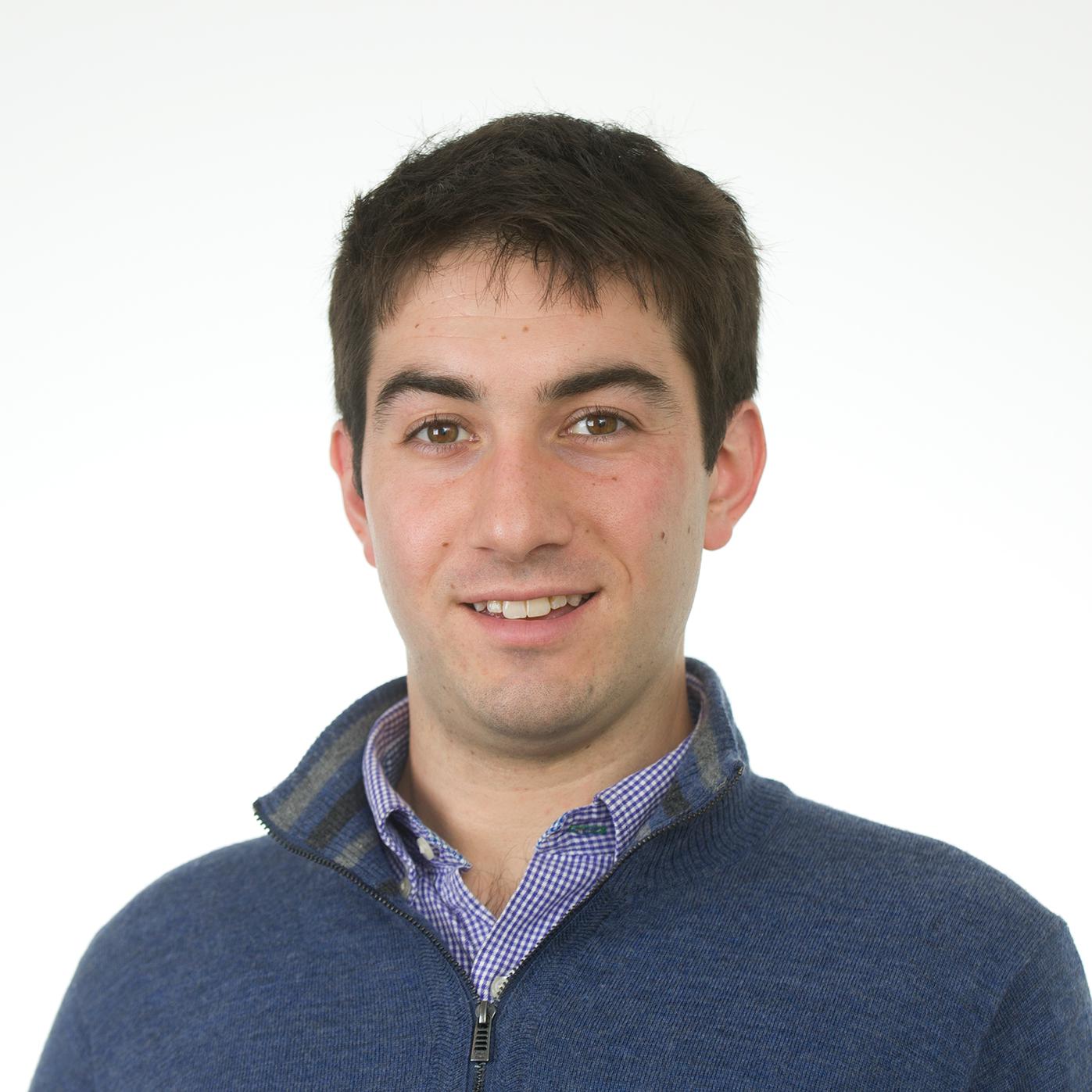 April 27, 2014, 6:41 a.m.
Wor­ried your din­ner is hurt­ing the en­vir­on­ment? It might be time to set aside the steak and reach for a crick­et.
Pound-for-pound, crick­ets pack more pro­tein than cows, chick­ens, pigs, and the rest of the mam­mals and birds we've come to as­so­ci­ate with barn­yards. And their smal­ler foot­print — both lit­er­ally and en­vir­on­ment­ally — makes them a can­did­ate for a more sus­tain­able food source.
Put down 100 grams worth of pure crick­et and you've just in­ges­ted 69 grams of pro­tein. That's com­pared with 43 grams of pro­tein in dried beef pro­tein or 31 grams of pro­tein in identic­al servings of chick­en. The in­sects also con­tain es­sen­tial amino acids and are high in iron, cal­ci­um, B vit­am­ins, and fiber.
Those squeam­ish about eat­ing the hop­pers whole may prefer pan­cakes — or any oth­er baked goods — made from crick­et flour. And last month, Brook­lyn-based star­tup Exo (as in exo­skel­et­on) star­ted mar­ket­ing crick­et-flour pro­tein bars to the mara­thon­er-body build­er demo­graph­ic. They run $36 for a 12-pack, or just $32 for a monthly sub­scrip­tion.
Crick­et food products are be­ing mar­keted mainly for their nu­tri­tion­al value, but their pur­vey­ors are also of­fer­ing them up as a po­ten­tial rem­edy for cli­mate change.
World­wide, ag­ri­cul­ture con­trib­utes one-third of green­house-gas emis­sions — most of which comes from graz­ing live­stock. And while feed­ing cows re­quires acres of pas­ture or farm­land, crick­ets are be­ing served up as a pos­sible fix.
Ac­cord­ing to Exo, crick­ets are 20 times as ef­fi­cient as a source of pro­tein than cattle, largely be­cause they take far less land and food. To pro­duce the same amount of pro­tein, the bugs take six times less feed than cattle, four times less than sheep, and half as much as pigs.
There's already an in­dustry of crick­et farms, which largely pro­duce food for pet and zoo rep­tiles — but now count com­pan­ies like Exo among their cli­ents.
"In­tro­du­cing in­sects in­to our food sys­tem is go­ing to be a great way to cre­ate a sus­tain­able source of pro­tein," said Megan Miller, founder of the crick­et-flour pur­vey­or Bitty Foods, which also serves the bugs in the form of chocol­ate-chip and chocol­ate-car­damom cook­ies. "West­ern cul­ture is really the last hol­d­out. We want to in­tro­duce in­sects to west­ern cul­ture by put­ting them in foods that are fa­mil­i­ar."
The flour's pur­vey­ors prom­ise there's no danger of pick­ing out a stray leg or an­tenna (the crick­ets are first de­hyd­rated and crushed), but in­sect-cuisine serv­ers and sup­port­ers are bank­ing on sus­tain­ab­il­ity as a hook to grow en­to­mo­phagy (that's the prac­tice of eat­ing in­sects).
In­sects' biggest en­vir­on­ment­al ad­vant­age may lie in their emis­sions of meth­ane. Ag­ri­cul­ture ac­counts for 36 per­cent of U.S. an­thro­po­gen­ic emis­sions of meth­ane, the po­tent green­house gas that's as much as 20 to 30 times more power­ful than car­bon di­ox­ide. A White House meth­ane re­duc­tion plan re­leased in March spe­cific­ally looks to slash the dairy in­dustry's emis­sions by 25 per­cent by 2020 — a plan some­times dis­missed as reg­u­lat­ing cow flat­u­lence.
Crick­ets, by com­par­is­on, are es­tim­ated to re­lease 80 times less meth­ane than cows.
A 2013 United Na­tions Food and Ag­ri­cul­ture Or­gan­iz­a­tion re­port titled "Ed­ible In­sects" even en­dorsed in­sects as a new food source, des­pite the "de­gree of dis­taste for their con­sump­tion" in some cul­tures. And a re­cent study in the journ­al Cli­mat­ic Change pinned di­et­ary changes as a key solu­tion to glob­al warm­ing.
All of this is why Exo founders Gabi Lewis and Greg Se­witz — who first star­ted ex­per­i­ment­ing with crick­et pro­tein bars as seni­ors last year at Brown Uni­versity — think they can in­tro­duce more in­sects to the Amer­ic­an palette.
Lewis said there's un­doubtedly the "psy­cho­lo­gic­al threshold" to over­come, but said the health be­ne­fits have at­trac­ted cus­tom­ers, es­pe­cially be­cause they're at­tempt­ing to make the bars tasty.
Bitty's Miller jokes that crick­ets are a "gate­way bug" to the world's more than 1,800 ed­ible in­sects. In­sects are more com­mon­place in oth­er cul­tures and even some high-end res­taur­ants are start­ing to em­brace them as cut­ting-edge dishes. Copen­ha­gen's Noma, for ex­ample, serves up live ants and even D.C.'s Oy­amel of­fers a grasshop­per taco.
Ul­ti­mately, however, crick­et diners may not be the en­vir­on­ment­al her­oes they claim.
"Ac­tu­ally, for pro­tein, dung beetles are the best," said Lewis. "But ob­vi­ously that's kind of a hard sell."
What We're Following See More »
BACKING OUT ON BERNIE
Trump Won't Debate Sanders After All
19 hours ago
THE LATEST
Trump, in a statement: "Based on the fact that the Democratic nominating process is totally rigged and Crooked Hillary Clinton and Deborah Wasserman Schultz will not allow Bernie Sanders to win, and now that I am the presumptive Republican nominee, it seems inappropriate that I would debate the second place finisher. ... I will wait to debate the first place finisher in the Democratic Party, probably Crooked Hillary Clinton, or whoever it may be."
AKNOWLEDGING THE INEVITABLE
UAW: Time to Unite Behind Hillary
1 days ago
THE DETAILS
"It's about time for unity," said UAW President Dennis Williams. "We're endorsing Hillary Clinton. She's gotten 3 million more votes than Bernie, a million more votes than Donald Trump. She's our nominee." He called Sanders "a great friend of the UAW" while saying Trump "does not support the economic security of UAW families." Some 28 percent of UAW members indicated their support for Trump in an internal survey.
AP KEEPING COUNT
Trump Clinches Enough Delegates for the Nomination
2 days ago
THE LATEST
"Donald Trump on Thursday reached the number of delegates needed to clinch the Republican nomination for president, completing an unlikely rise that has upended the political landscape and sets the stage for a bitter fall campaign. Trump was put over the top in the Associated Press delegate count by a small number of the party's unbound delegates who told the AP they would support him at the convention."
TRUMP FLOATED IDEA ON JIMMY KIMMEL'S SHOW
Trump/Sanders Debate Before California Primary?
2 days ago
CAMPAIGNS INJECTED NEW AD MONEY
California: It's Not Over Yet
2 days ago
THE LATEST
"Clinton and Bernie Sanders "are now devoting additional money to television advertising. A day after Sanders announced a new ad buy of less than $2 million in the state, Clinton announced her own television campaign. Ads featuring actor Morgan Freeman as well as labor leader and civil rights activist Dolores Huerta will air beginning on Fridayin Fresno, Sacramento, and Los Angeles media markets. Some ads will also target Latino voters and Asian American voters. The total value of the buy is about six figures according to the Clinton campaign." Meanwhile, a new poll shows Sanders within the margin of error, trailing Clinton 44%-46%.