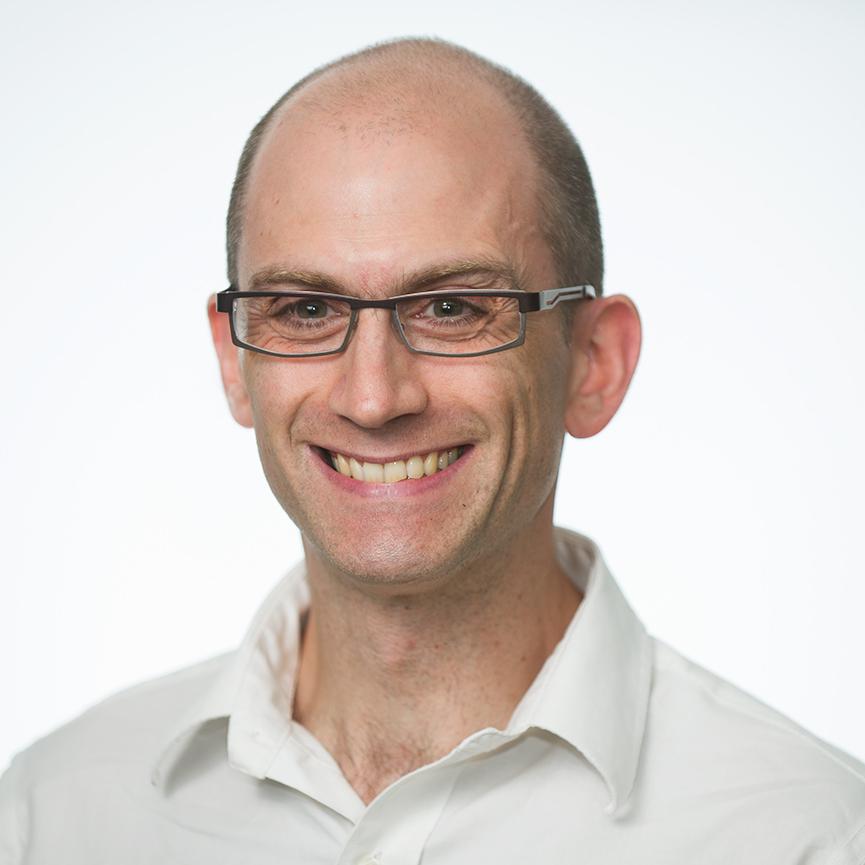 Solyn­dra be damned.
The Obama ad­min­is­tra­tion is de­fi­antly re­viv­ing a green-tech­no­logy loan pro­gram that be­came a mag­net for GOP polit­ic­al at­tacks.
It's ba­sic­ally the same pro­gram that fin­anced the in­fam­ous sol­ar-pan­el com­pany Solyn­dra, which fell apart in 2011, tak­ing a half-bil­lion dol­lars in fed­er­al loans along with it.
Solyn­dra was among a num­ber of Obama-backed green-en­ergy or auto com­pan­ies that either col­lapsed or struggled badly, turn­ing the pro­gram in­to a punch­ing bag for Re­pub­lic­ans and spark­ing GOP-led con­gres­sion­al probes.
But the White House and its al­lies have long said the pro­gram has been a big suc­cess in the main des­pite some flops.
En­ergy Sec­ret­ary Ern­est Mon­iz, on the job since mid-2013, has been a staunch de­fend­er of fed­er­al green-tech loan pro­grams. And now his plan to re­vive them seems to be pick­ing up speed.
On Wed­nes­day Mon­iz said that the de­part­ment would prob­ably throw open the door to new ap­plic­a­tions for re­new­able-en­ergy pro­ject loan guar­an­tees dur­ing the second quarter of this year, a some­what more pre­cise fore­cast than his pre­vi­ous es­tim­ate of "re­l­at­ively soon."
Also Wed­nes­day, the En­ergy De­part­ment said it's re­boot­ing the sep­ar­ate Ad­vanced Tech­no­logy Vehicles Man­u­fac­tur­ing (ATVM) loan pro­gram in pre­par­a­tion for of­fer­ing the first new loans in years.
That pro­gram has pre­vi­ously sup­por­ted Ford, Nis­san, and the elec­tric-vehicle com­pan­ies Tesla, which re­paid its loan ahead of sched­ule, and Fisker, which fell apart after draw­ing nearly $200 mil­lion in fed­er­al loans (DOE re­covered $53 mil­lion, and the com­pany is now un­der new own­er­ship).
DOE's loan-pro­grams of­fice, in a let­ter today to auto equip­ment makers, an­nounced that pro­jects to man­u­fac­ture a "broad range" of com­pon­ent tech­no­lo­gies are eli­gible for loans.
The ATVM pro­gram, which ac­cord­ing to the de­part­ment can provide an­oth­er $16 bil­lion worth of new loans, also said it has taken steps to make the ap­plic­a­tion pro­cess faster and more re­spons­ive.
"Mo­tor vehicle parts man­u­fac­tur­ers play a sig­ni­fic­ant role in the de­vel­op­ment and de­ploy­ment of new tech­no­lo­gies to meet the de­mand for fuel-ef­fi­cient vehicles and we be­lieve the ATVM Loan Pro­gram can play an im­port­ant fin­an­cing role as the in­dustry es­tab­lishes the next gen­er­a­tion of man­u­fac­tur­ing fa­cil­it­ies in the United States," Mon­iz said in a state­ment.
The loan pro­grams for low-emis­sions tech­no­logy pro­jects and green-car man­u­fac­tur­ing were first au­thor­ized in bi­par­tis­an 2005 and 2007 en­ergy laws. But loans for re­new­able-en­ergy pro­jects, aided by the 2009 stim­u­lus law, didn't be­gin un­til Obama was in of­fice. Nor did the ATVM loans.
In 2009-11, the two pro­grams sup­por­ted auto­makers and an ar­ray of sol­ar and wind-power pro­jects, a few sol­ar-equip­ment makers (in­clud­ing Solyn­dra), and oth­er ven­tures.
The de­part­ment re­cently fi­nal­ized a loan guar­an­tee for a nuc­le­ar power pro­ject in Geor­gia, and it's tak­ing ap­plic­a­tions for pet­ro­leum- and coal-re­lated pro­jects that trap car­bon emis­sions.
For the next wave of loan guar­an­tees, however, the de­part­ment won't have as much money to work with as it did sev­er­al years ago, when it backed big pro­jects like the massive Ivan­pah sol­ar sta­tion in Cali­for­nia.
Peter Dav­id­son, the head the DOE loan pro­gram, re­cently sug­ges­ted that a fo­cus of the re­vived pro­gram would be ini­ti­at­ives that help in­teg­rate re­new­able power onto the grid, as op­posed to big power-gen­er­a­tion pro­jects.
While polit­ic­al at­tacks against the loan pro­gram have died down, they haven't gone away en­tirely, as Re­pub­lic­ans con­tin­ue to ar­gue that the green-tech loan pro­grams have been waste­ful, un­needed, and poorly run.
In­deed, the House Re­pub­lic­ans' budget plan un­veiled this week would block fu­ture loans. But the pro­pos­al is only a sym­bol­ic state­ment of party prin­ciples; the top­ic is no longer front-and-cen­ter for the House GOP, at least for now.
And while the pro­gram has taken its lumps, Re­pub­lic­ans who used two House com­mit­tees to probe it nev­er un­covered evid­ence to sup­port their most sa­la­cious claims.
In par­tic­u­lar, a lengthy En­ergy and Com­merce Com­mit­tee probe com­pleted in Au­gust 2012 didn't back up ac­cus­a­tions — echoed of­ten by Re­pub­lic­ans and their al­lies on the 2012 cam­paign trail — that fed­er­al loans to Solyn­dra and oth­er pro­jects were re­wards for polit­ic­al dona­tions.
The in­vest­ig­a­tions did un­earth rev­el­a­tions and in­tern­al doc­u­ments that were em­bar­rass­ing and polit­ic­ally dam­aging for the Obama ad­min­is­tra­tion, such as emails show­ing pres­sure to fi­nal­ize the Solyn­dra deal des­pite in­tern­al con­cerns.
Mon­iz, however, is seek­ing to play of­fense in sup­port of the loan pro­gram. He's happy to make the case that the over­all loan port­fo­lio is per­form­ing strongly.
"We have been tak­ing the po­s­i­tion quite con­sist­ently — and we're happy to dis­cuss it any place, any time — that the pro­gram as a port­fo­lio has done ex­tremely well," Mon­iz told re­port­ers after testi­fy­ing on Wed­nes­day be­fore the GOP-led House Ap­pro­pri­ations Com­mit­tee in a two-hour-plus hear­ing that was free of at­tacks on the pro­gram.
The $30 bil­lion-plus port­fo­lio's losses have been about 2.5 per­cent, ac­cord­ing to the En­ergy De­part­ment. Mon­iz noted that the pro­gram has used only a small amount of the "loan loss re­serve" that Con­gress provided.
He even saw room for some loan-pro­gram hu­mor.
"Maybe I'm wor­ried that the ar­gu­ments will change," Mon­iz told re­port­ers. "That we're not tak­ing enough risk."
What We're Following See More »
SHARES THEIR LOVE STORY
Bill Clinton Gets Personal in Convention Speech
3 hours ago
THE DETAILS
"In the spring of 1971, I met a girl," started Bill Clinton. In his speech Tuesday night at the Democratic National Convention, Clinton brought a personal touch, telling parallel stories of his relationship with Hillary Clinton and the work she has done throughout her career. He lauded the Democratic nominee for her career of work, touching on her earliest days of advocacy for children and those with disabilities while in law school, her role as Secretary of State, and her work in raising their daughter, Chelsea. Providing a number of anecdotes throughout the speech, Clinton built to a crescendo, imploring the audience to support his wife for president. "You should elect her, she'll never quit when the going gets tough," he said. "Your children and grandchildren will be grateful."
LOUD "BLACK LIVES MATTER" CHANTS RING OUT
Mothers Of The Movement Endorse Hillary Clinton
6 hours ago
THE DETAILS
A coalition of mothers whose children lost their lives in high profile cases across the country, known as the Mothers Of The Movement, were greeted with deafening chants of "Black Lives Matter" before telling their stories. The mothers of Sandra Bland, Jordan Davis, and Trayvon Martin spoke for the group, soliciting both tears and applause from the crowd. "Hillary Clinton has the compassion and understanding to comfort a grieving mother," said Sybrina Fulton, the mother of Trayvon Martin. "And that's why, in the memory of our children, we are imploring you — all of you — to vote this election day."
SOUTH DAKOTA GIVES HER CLINCHING DELEGATES
Clinton Officially Democratic Nominee for President
8 hours ago
THE DETAILS
With the South Dakota delegation announcing its delegate count, Hillary Rodham Clinton is officially the Democratic nominee for president, surpassing the 2383 delegates needed to clinch the nomination. Clinton is expected to speak at the convention on Thursday night and officially accept the nomination.
THE QUESTION
How Many People Protested in Philly Yesterday?
12 hours ago
THE ANSWER
About 5,500, according to official estimates. "The Monday figures marked a large increase from the protests at the Republican National Convention in Cleveland, where even the largest protests only drew a couple of hundred demonstrators. But it's a far cry from the 35,000 to 50,000 that Philadelphia city officials initially expected."
NO BATTLEGROUND STATES LEAN TRUMP
NY Times' Upshot Gives Clinton 68% Chance to Win
12 hours ago
THE LATEST
Only a day after FiveThirtyEight's Now Cast gave Donald Trump a 57% chance of winning, the New York Times' Upshot fires back with its own analysis that shows Hillary Clinton with a 68% chance to be the next president. Its model "calculates win probabilities for each state," which incorporate recent polls plus "a state's past election results and national polling." Notably, all of the battleground states that "vote like the country as a whole" either lean toward Clinton or are toss-ups. None lean toward Trump.