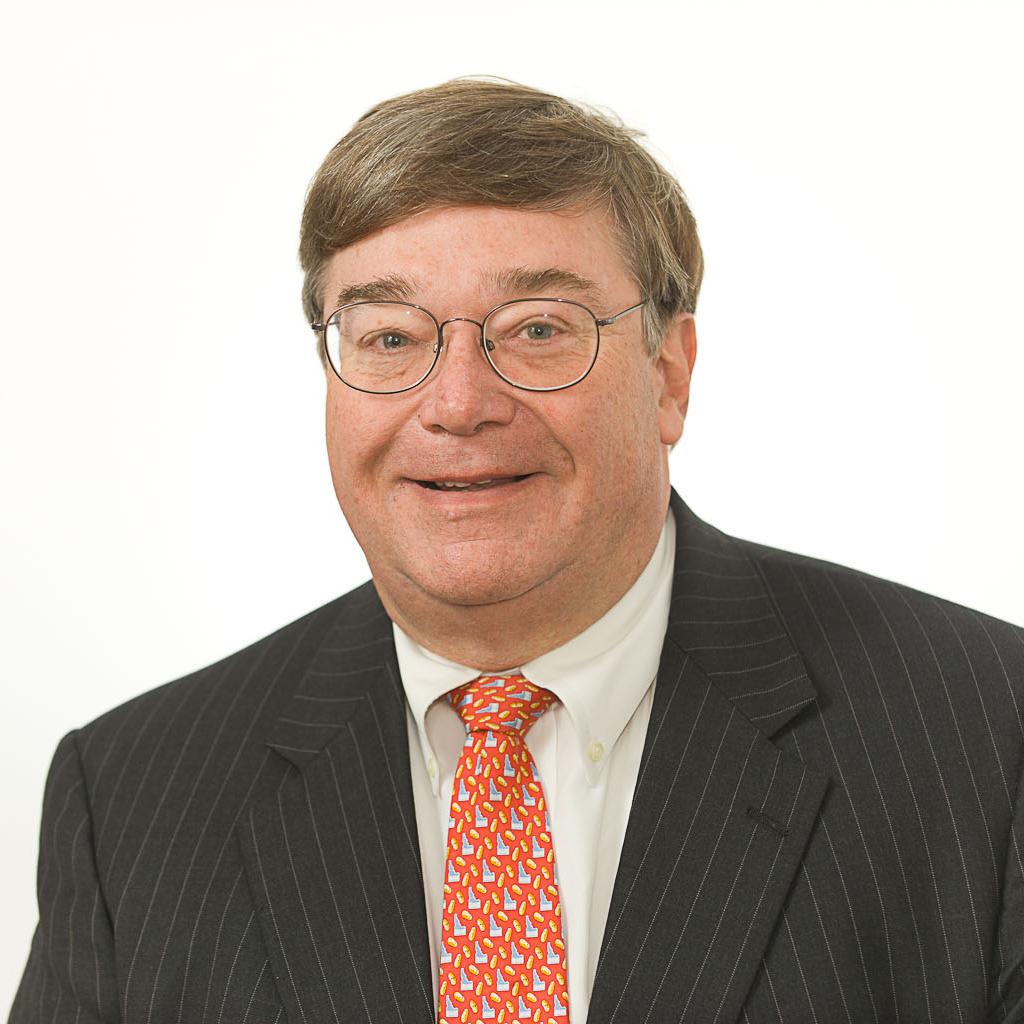 A Na­tion­al Journ­al story head­lined "Dar­rell Issa Sub­poen­as Top Obama Polit­ic­al Aide" caught my eye over the week­end. It seems that House Over­sight and Gov­ern­ment Re­form Com­mit­tee Chair­man Dar­rell Issa wants to hear this week from Dav­id Si­mas, dir­ect­or of the White House Of­fice of Polit­ic­al Strategy and Out­reach. In a let­ter to White House Chief of Staff Denis Mc­Donough, Issa ex­pressed "con­cerns about the il­leg­al use of tax­pay­er funds to sup­port con­gres­sion­al cam­paigns dur­ing the 2014 elec­tions."
It's hardly sur­pris­ing that re­lent­less Obama crit­ic Issa is seek­ing to open yet an­oth­er av­en­ue to in­vest­ig­ate—or tor­ture, de­pend­ing upon one's per­spect­ive—the Obama ad­min­is­tra­tion (though this tiny of­fice in the White House prob­ably would have to grow a thou­sand­fold to even be­gin to be a round­ing er­ror in the fed­er­al budget).
But this is­sue does pose an in­ter­est­ing ques­tion about how the White House—and by this I mean the Ex­ec­ut­ive Man­sion un­der the dir­ec­tion of Pres­id­ents Carter, Re­agan, George H.W. Bush, Clin­ton, George W. Bush, and now Obama—have all man­aged to have an ex­pli­citly labeled Of­fice of Polit­ic­al Af­fairs. I know of no city hall, state Cap­it­ol, and U.S. House or Sen­ate of­fice that ex­pressly la­bels a tax­pay­er-fun­ded staff an "Of­fice of Polit­ic­al Af­fairs." As an aside, in the State De­part­ment and the for­eign-policy world, "polit­ic­al af­fairs" has a mean­ing that has noth­ing to do with elect­or­al or cam­paign polit­ics.
Since Issa and his staff are curi­ous about this beast, they might want to con­sult a 112-page re­port of the U.S. Of­fice of Spe­cial Coun­sel from Janu­ary 2011 titled "In­vest­ig­a­tion of Polit­ic­al Activ­it­ies by White House and Fed­er­al Agency Of­fi­cials Dur­ing the 2006 Midterm Elec­tions," which found, hor­ror of hor­rors, that the White House Of­fice of Polit­ic­al Af­fairs un­der Bush was en­gaged in polit­ics. The re­port even has a short his­tory of the prac­tice, dat­ing back to the nam­ing of an "as­sist­ant to the pres­id­ent for polit­ic­al af­fairs and per­son­nel" in the Carter White House, with an Of­fice of Polit­ic­al Af­fairs giv­en a spe­cif­ic line item in the White House budget in 1980.
Gen­er­ally speak­ing, the White House polit­ic­al of­fice has tra­di­tion­ally served as the polit­ic­al eyes and ears for the pres­id­ent's op­er­a­tion—es­sen­tially a li­ais­on to his party's na­tion­al com­mit­tee, House and Sen­ate cam­paign com­mit­tees, and the Demo­crat­ic or Re­pub­lic­an Gov­ernors As­so­ci­ation—and is en­gaged in track­ing races for the White House. Also in­volved in the pro­cess is the Of­fice of In­ter­gov­ern­ment­al Re­la­tions, which tends to work more dir­ectly with may­ors and gov­ernors. When a pres­id­ent travels, it has gen­er­ally been the polit­ic­al of­fice that pre­pares trip books (back­ground) on the rel­ev­ant polit­ic­al fig­ures, and re­searches mine­fields that the pres­id­ent might en­counter on the trip.
As I re­call, it was Tim Kraft who was the first to hold an ex­pli­citly polit­ic­al func­tion in the Carter White House. The op­er­a­tion be­came sub­stan­tially lar­ger dur­ing the Re­agan ad­min­is­tra­tion and later. The Re­agan-era polit­ic­al shop did a mas­ter­ful job of bring­ing po­ten­tial Sen­ate and even House can­did­ates in­to the Oval Of­fice for a re­cruit­ment pitch from the pres­id­ent, and later shot miles of video of Re­agan walk­ing down a por­tico with can­did­ates for use in their cam­paign com­mer­cials.
From the Re­agan ad­min­is­tra­tion on, there has been a ver­it­able Who's Who of Amer­ic­an Polit­ics that has served as either dir­ect­ors or deputy dir­ect­ors of the White House polit­ic­al of­fice. This list in­cludes Lee At­water, Haley Bar­bour, Mitch Daniels, Frank Dona­telli, Bill Lacy, Lynn Nofzinger, and Ed Rollins in the Re­agan White House years alone. Dav­id Car­ney and Ron Kauf­man served dur­ing the George H.W. Bush ad­min­is­tra­tion; Doug Sosnik in the Clin­ton White House; and Ken Mehl­man, Matt Sch­lapp, and Sara Taylor Fa­gen in the George W. Bush White House. Patrick Gas­pard served dur­ing Obama's first term.
On one level, you can con­sider it little more than truth in pack­aging. There have been White House staff mem­bers per­form­ing polit­ic­al chores for as long as there have been White House staffs in ex­ist­ence; la­beling them as such is simply call­ing a spade a spade. However, when you ex­pli­citly la­bel an of­fice "polit­ic­al af­fairs" or have a "polit­ic­al dir­ect­or," you are ba­sic­ally ac­know­ledging that per­form­ing polit­ic­al chores on the tax­pay­ers' dime is, at least in this case, OK—even if their coun­ter­parts in House, Sen­ate, and gubernat­ori­al of­fices have to main­tain what is little more than a charade that they them­selves aren't par­ti­cip­at­ing in the same prac­tice.
Demo­crats were ap­palled to find out that dur­ing George W. Bush's second term, the White House polit­ic­al op­er­a­tion was provid­ing in­put on which U.S. at­tor­neys should or should not be re­appoin­ted. This is the kind of thing that can hap­pen when open politick­ing is ef­fect­ively green-lighted by such a des­ig­na­tion.
Wheth­er there should or should not be a White House polit­ic­al of­fice is for someone else to de­cide, but Issa's let­ter re­minds me a bit of Cap­tain Louis Renault in Cas­ab­lanca cry­ing, "I'm shocked, shocked to find that gambling is go­ing on in here!"
What We're Following See More »
PHOTO OP
Clinton Shows Up on Stage to Close Obama's Speech
4 hours ago
THE LATEST
Just after President Obama finished his address to the DNC, Hillary Clinton walked out on stage to join him, so the better could share a few embraces, wave to the crowd—and let the cameras capture all the unity for posterity.
'DON'T BOO. VOTE.'
Obama: Country Is Stronger Than Eight Years Ago
5 hours ago
THE LATEST
In a speech that began a bit like a State of the Union address, President Obama said the "country is stronger and more prosperous than it was" when he took office eight years ago. He then talked of battling Hillary Clinton for the nomination in 2008, and discovering her "unbelievable work ethic," before saying that no one—"not me, not Bill"—has ever been more qualified to be president. When his first mention of Donald Trump drew boos, he quickly admonished the crowd: "Don't boo. Vote." He then added that Trump is "not really a plans guy. Not really a facts guy, either."
'HILLARY CLINTON HAS A PASSION'
Kaine Sticks Mostly to the Autobiography
6 hours ago
THE LATEST
Tim Kaine introduced himself to the nation tonight, devoting roughly the first half of his speech to his own story (peppered with a little of his fluent Spanish) before pivoting to Hillary Clinton—and her opponent. "Hillary Clinton has a passion for children and families," he said. "Donald Trump has a passion, too: himself." His most personal line came after noting that his son Nat just deployed with his Marine battalion. "I trust Hillary Clinton with our son's life," he said.
TRUMP IS A 'CON'
Bloomberg: Neither Party Has a Monopoly on Good Ideas
6 hours ago
THE LATEST
Michael Bloomberg said he wasn't appearing to endorse any party or agenda. He was merely there to support Hillary Clinton. "I don't believe that either party has a monopoly on good ideas or strong leadership," he said, before enumerating how he disagreed with both the GOP and his audience in Philadelphia. "Too many Republicans wrongly blame immigrants for our problems, and they stand in the way of action on climate change and gun violence," he said. "Meanwhile, many Democrats wrongly blame the private sector for our problems, and they stand in the way of action on education reform and deficit reduction." Calling Donald Trump a "dangerous demagogue," he said, "I'm a New Yorker, and a know a con when I see one."
TRUMP'S 'CYNICISM IS UNBOUNDED'
Biden: Obama 'One of the Finest Presidents'
7 hours ago
THE LATEST
Vice President Biden tonight called President Obama "one of the finest presidents we have ever had" before launching into a passionate defense of Hillary Clinton. "Everybody knows she's smart. Everybody knows she's tough. But I know what she's passionate about," he said. "There's only one person in this race who will help you. ... It's not just who she is; it's her life story." But he paused to train some fire on her opponent "That's not Donald Trump's story," he said. "His cynicism is unbounded. ... No major party nominee in the history of this country has ever known less."