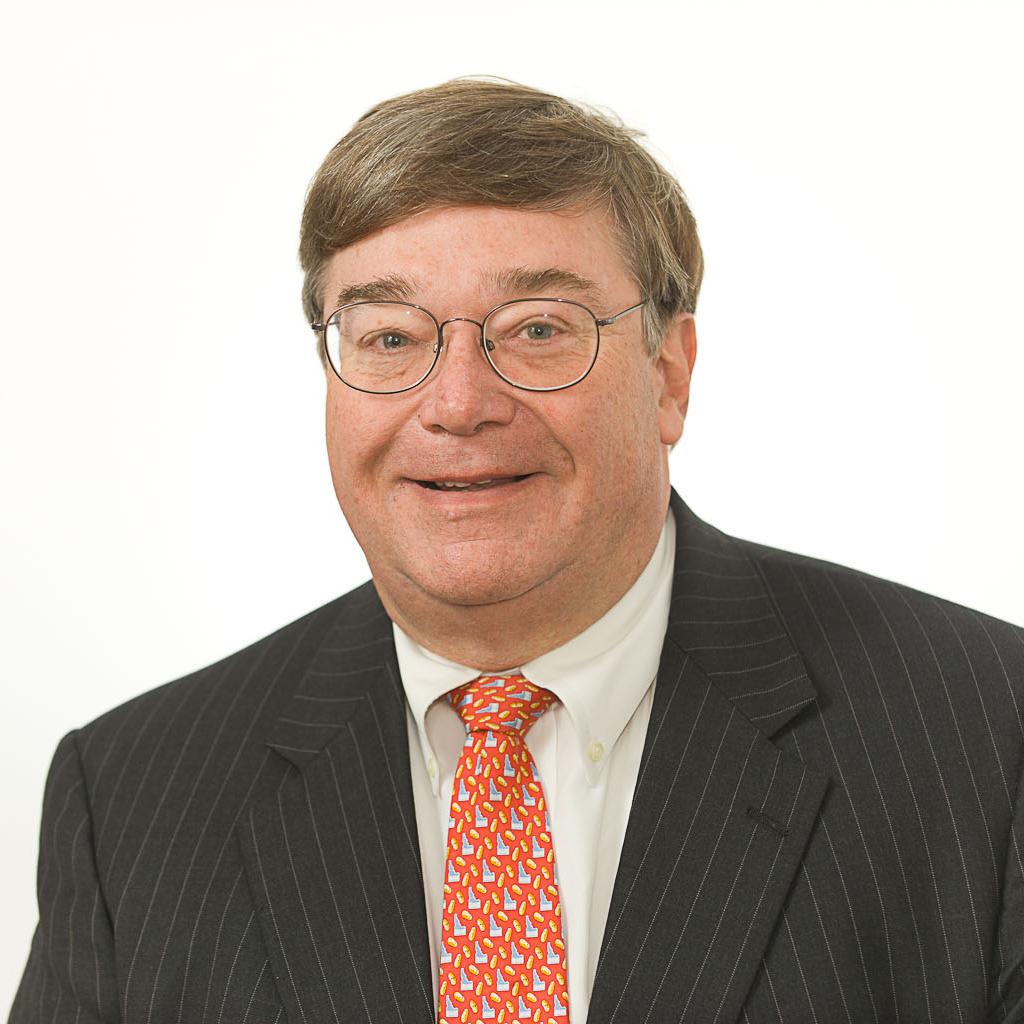 Gen­er­ally speak­ing, the fur­ther in­to a U.S. pres­id­ent's ten­ure in of­fice one gets, the less volat­il­ity there is in that pres­id­ent's job-ap­prov­al rat­ing.
It's pretty lo­gic­al that 1,979 days in­to Barack Obama's pres­id­ency, the num­ber of people most in­clined to ap­prove of his per­form­ance has sta­bil­ized, as has the num­ber of those dis­posed to dis­ap­prove of him. Giv­en that Obama tends to evoke par­tic­u­larly strong emo­tions with bed­rock sup­port­ers and equally adam­ant op­pon­ents, ar­gu­ably more people than usu­al have locked in their opin­ions. And those who are un­de­cided by this point are the folks who have pretty much checked out of polit­ics and are un­likely to come down on one side or the oth­er. Simply put, there are few people left who are am­bi­val­ent about Obama's per­form­ance. We see large vari­ances at this point only when we com­pare the res­ults of one poll­ster to an­oth­er. These vari­ances are likely the res­ult of in­di­vidu­al firms' unique meth­od­o­lo­gies and sampling idio­syn­crasies; they do not rep­res­ent the genu­ine chan­ging of minds.
With the Gal­lup Or­gan­iz­a­tion sampling a little more than 500 adults per night, around 7,500 in a week (with a mar­gin of er­ror of plus or minus 1.13 with a 95 per­cent con­fid­ence level) and 15,000 in a month (mar­gin of er­ror +/-.8), the lar­ger samples are more ac­cur­ate. Each weekly poll con­sists of at least three times more in­ter­views than the typ­ic­al na­tion­al poll of between 800 and 1,000 re­spond­ents; thus with Gal­lup us­ing uni­form meth­od­o­logy, it is the most use­ful poll to track the subtle shifts that do ac­tu­ally oc­cur.
Obama's ap­prov­al rat­ing since his 2012 reelec­tion has de­clined gradu­ally through 2013. It picked up a bit in 2014, to an av­er­age of 44 per­cent ap­prov­al and 51 per­cent dis­ap­prov­al for the months of April and May. To be clear, these are bad ap­prov­al rat­ings, but they have been worse, and they now ap­pear to have sta­bil­ized in the spring of this year, at that 44 per­cent level. It is not that sur­pris­ing, though, that the af­ter­math of the con­tro­versy sur­round­ing the ad­min­is­tra­tion's trade of five Guantanamo de­tain­ees for Army Sgt. Bowe Ber­g­dahl, com­bined with the dis­clos­ures con­cern­ing the Vet­er­ans Af­fairs health care sys­tem, would move the pres­id­ent's ap­prov­al and dis­ap­prov­al needles. Over Gal­lup's sev­en-day sampling peri­od end­ing Sat­urday, June 21, Obama's job-ap­prov­al rat­ing was 41 per­cent (with a dis­ap­prov­al of 54 per­cent). Dur­ing the week of June 9-15, the same poll showed the pres­id­ent with an ap­prov­al rat­ing of 42 per­cent — note­worthy be­cause for the full months of April and May, Obama's ap­prov­al rat­ing re­mained at 44 per­cent.
In polit­ics and polling, as in real es­tate, un­der­wa­ter or "up­side down" ap­prov­al rat­ings are not a good thing for an elec­ted of­fi­cial. Moreover, in the case of a pres­id­ent head­ing in­to a midterm elec­tion, with the midterm of­ten said to be a ref­er­en­dum on the in­cum­bent pres­id­ent, this is a bad thing for the pres­id­ent's party. Every point de­cline cre­ates just a bit more head­wind against Demo­crat­ic can­did­ates fa­cing dif­fi­cult races across the coun­try. Spe­cific­ally, this makes the chal­lenge even more oner­ous for the Demo­crat­ic can­did­ates where the party is de­fend­ing U.S. Sen­ate seats in the six states that Mitt Rom­ney car­ried by 14 points or more in 2012: in­cum­bents Mark Be­gich in Alaska, Mark Pry­or in Arkan­sas, Mary Landrieu in Louisi­ana, and ap­poin­ted Sen. John Walsh in Montana, along with Demo­crat­ic can­did­ates in open seats in South Dakota and West Vir­gin­ia. While that is some­what self-evid­ent — a lot of people talk about the Demo­crat­ic chal­lenge in hold­ing onto their Sen­ate ma­jor­ity — it seems that this prob­lem is of­ten un­der­stated. Per­suad­ing people who dis­ap­prove of a sit­ting pres­id­ent to still vote for a Sen­ate can­did­ate of that pres­id­ent's party is a real chal­lenge in a midterm elec­tion.
Com­pound­ing this prob­lem for Demo­crats is the makeup of the midterm elect­or­ate. This midterm-vot­ing group is older, whiter, more con­ser­vat­ive, and more Re­pub­lic­an than those who turn out in a pres­id­en­tial elec­tion. Young and minor­ity voters who flocked to the polls in 2008 and 2012 are very dif­fi­cult to mo­tiv­ate for a Demo­crat­ic can­did­ate who very clearly isn't Barack Obama. They got revved up for Obama in a pres­id­en­tial elec­tion year, but can en­dangered Demo­crats now get these voters ex­cited for them in a midterm as well? The op­pos­i­tion is gal­van­ized, but get­ting these more sporad­ic voters to turn out is far harder.
Those who seem to think that this elec­tion is a fair fight, tak­ing place on a level play­ing field, are badly mis­taken.
What We're Following See More »
AT LEAST NOT YET
Paul Ryan Can't Get Behind Trump
8 hours ago
THE LATEST
Paul Ryan told CNN today he's "not ready" to back Donald Trump at this time. "I'm not there right now," he said. Ryan said Trump needs to unify "all wings of the Republican Party and the conservative movement" and then run a campaign that will allow Americans to "have something that they're proud to support and proud to be a part of. And we've got a ways to go from here to there."
STAFF PICKS
Preet Bharara Learned at the Foot of Chuck Schumer
9 hours ago
WHY WE CARE
In The New Yorker, Jeffrey Toobin gives Preet Bharara, the U.S. Attorney for the Southern District of New York, the longread treatment. The scourge of corrupt New York pols, bad actors on Wall Street, and New York gang members, Bharara learned at the foot of Chuck Schumer, the famously limelight-hogging senator whom he served as a member of the Senate Judiciary Committee staff. No surprise then, that after President Obama appointed him, Bharara "brought a media-friendly approach to what has historically been a closed and guarded institution. In professional background, Bharara resembles his predecessors; in style, he's very different. His personality reflects his dual life in New York's political and legal firmament. A longtime prosecutor, he sometimes acts like a budding pol; his rhetoric leans more toward the wisecrack than toward the jeremiad. He expresses himself in the orderly paragraphs of a former high-school debater, but with deft comic timing and a gift for shtick."
DRUG OFFENDERS
Obama Commutes the Sentences of 58 Prisoners
9 hours ago
WHY WE CARE
President Obama has announced another round of commutations of prison sentences. Most of the 58 individuals named are incarcerated for possessions with intent to distribute controlled substances. The prisoners will be released between later this year and 2018.
STAFF PICKS
Trump Roadmapped His Candidacy in 2000
10 hours ago
WHY WE CARE
The Daily Beast has unearthed a piece that Donald Trump wrote for Gear magazine in 2000, which anticipates his 2016 sales pitch quite well. "Perhaps it's time for a dealmaker who can get the leaders of Congress to the table, forge consensus, and strike compromise," he writes. Oddly, he opens by defending his reputation as a womanizer: "The hypocrites argue that a man who loves and appreciates beautiful women (and does so legally and openly) shouldn't become a national leader? Is there something wrong with appreciating beautiful women? Don't we want people in public office who show signs of life?"
'NO MORAL OR ETHICAL GROUNDING'
Sen. Murphy: Trump Shouldn't Get Classified Briefigs
10 hours ago