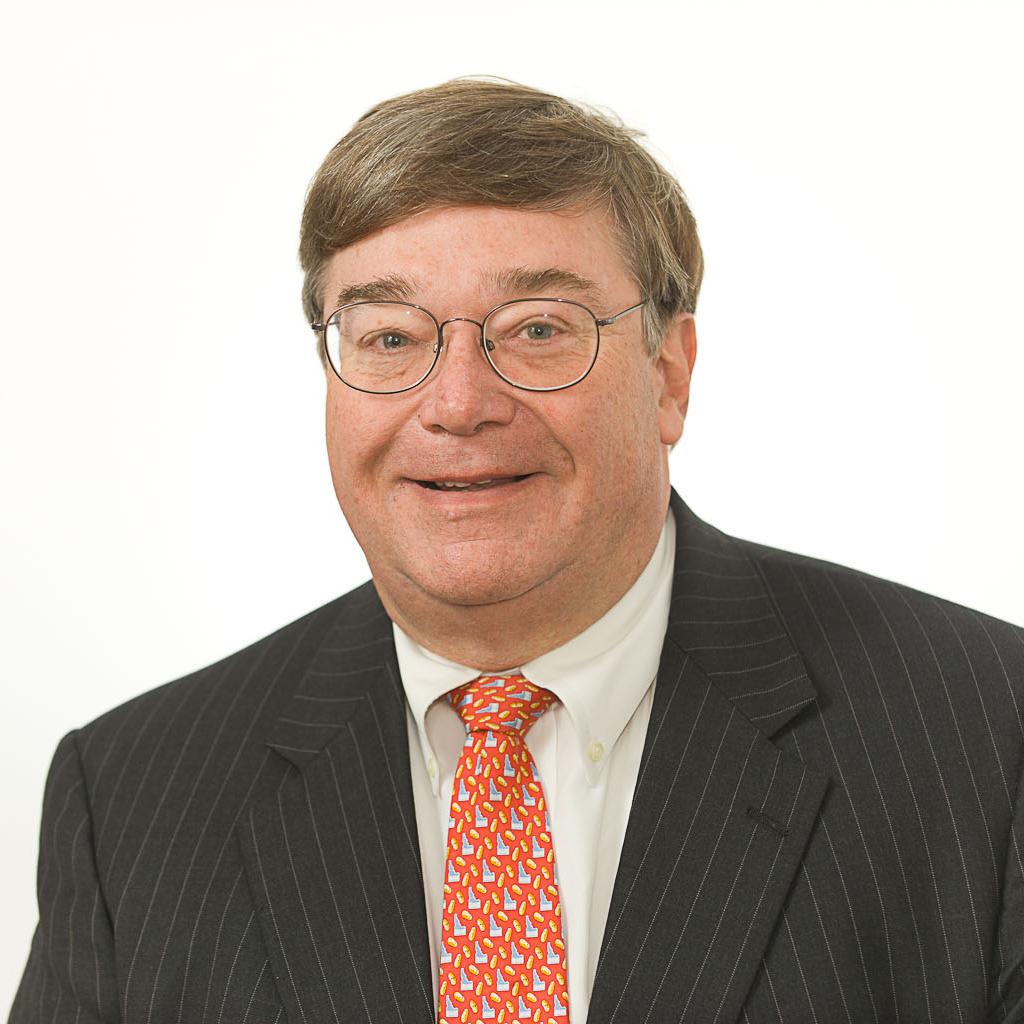 The dust from House Ma­jor­ity Lead­er Eric Can­tor's shock­ing up­set primary loss in Vir­gin­ia's 7th Dis­trict is start­ing to settle. However, the whole chain of events — cul­min­at­ing in what looks to be Ma­jor­ity Whip Kev­in Mc­Carthy's el­ev­a­tion to the No. 2 job slot — is still Top­ic A in Wash­ing­ton.
Al­though Can­tor's de­feat is a dif­fi­cult sur­prise to top, the in­ab­il­ity of the more-doc­trin­aire con­ser­vat­ives to mount a chal­lenge to Mc­Carthy is in it­self quite something. Many House con­ser­vat­ives have com­plained about a lack of lead­er­ship in their party, but when the op­por­tun­ity arose, they not only had no lead­er­ship, but per­haps no fol­low­er­ship either. Mc­Carthy is walk­ing in­to the second-ranked slot with far less op­pos­i­tion than any­one might have ex­pec­ted. It says something about how as­sidu­ous and at­tent­ive he has been to mem­bers — but also about how dis­or­gan­ized the more ideo­lo­gic­al mem­bers of the party are.
The iron­ies of re­cent days are many. If someone had pre­vi­ously sug­ges­ted that, one way or an­oth­er, one of the top four Re­pub­lic­ans in the House would be toppled, who would have guessed it would be Can­tor, the most con­ser­vat­ive of the four? And that he would be de­feated for not be­ing con­ser­vat­ive enough? The sug­ges­tion would have been laugh­able.
Or, for that mat­ter, who would have guessed that Can­tor's elec­tion-night party would be in­ter­rup­ted by stam­ped­ing im­mig­ra­tion-re­form pro­test­ers? Did the pro­test­ers even real­ize that he lost partly for tak­ing a baby step in fa­vor of restor­ing some san­ity to our im­mig­ra­tion sys­tem? My guess is they were there to protest his vic­tory and when they real­ized Can­tor had up and lost, they didn't want to waste their trip down I-95. But their lack of un­der­stand­ing of in­tra-Re­pub­lic­an polit­ics was astound­ing.
It's pretty clear that for this year, and very likely also for 2015 and 2016, im­mig­ra­tion re­form is dead­er than Kel­sey's nuts. One lob­by­ist work­ing to con­vince pro-im­mig­ra­tion re­form cli­ents to shift their ef­forts in a dif­fer­ent dir­ec­tion has privately said, "Some­times, stra­tegic coun­sel re­quires let­ting the team know that the horse is dead — and quit whip­ping it." The same can be said on trade is­sues, spe­cific­ally with trade-pro­mo­tion au­thor­ity and the Trans-Pa­cific Part­ner­ship. Neither has any chance of get­ting through the Sen­ate this year, with Sen­ate Demo­crats the main obstacle. However, pro-trade types, like pro-im­mig­ra­tion re­form types, view things in an al­most theo­lo­gic­al way and re­fuse to con­cede that both causes are, for the time be­ing, dead. Com­mit­ment to a cause of­ten gets in the way of clear think­ing, even for some really smart people.
One of the things be­ing said is that the grow­ing meme of the GOP es­tab­lish­ment beat­ing the tea party has taken a hit with Can­tor's loss. But in some ways, that nar­rat­ive was simply wrong to be­gin with. If es­tab­lish­ment Re­pub­lic­ans are rhet­or­ic­ally and even sub­stant­ively meet­ing the tea party more than halfway on polit­ics and policy, are they really beat­ing it? They may not be join­ing the tea party, but they are hardly tak­ing the move­ment on.
Be­fore the South Car­o­lina GOP primary earli­er this month, a polit­ic­al web­site re­por­ted back-to-back items about Sen. Lind­sey Gra­ham, R-S.C. The first was a re­port on a poll show­ing Gra­ham with 49 per­cent of the vote, 1 point short of the ma­jor­ity needed to avoid a run­off. The next item was Gra­ham telling a con­ser­vat­ive talk-show host that Re­pub­lic­ans might start com­ing out for im­peach­ment if Pres­id­ent Obama re­leased any more Guantanamo pris­on de­tain­ees. When pushed in­to a corner, throw red meat — that usu­ally seems to do the trick. It's hard to find Re­pub­lic­ans thumb­ing their noses at the tea party; more of­ten, they seem to just try to ap­pease and neut­ral­ize it. The idea that Gra­ham and oth­er more-es­tab­lish­ment Re­pub­lic­ans stood up and de­feated the tea party is simply ab­surd.
More broadly, Can­tor's loss sig­nals that the chances of com­prom­ising on any­thing re­motely con­tro­ver­sial for the dur­a­tion of the Obama ad­min­is­tra­tion are even lower than be­fore. Sen­ate Demo­crats, des­per­ate to main­tain their tenu­ous ma­jor­ity, are fear­ful of any­thing — the Key­stone XL pipeline, for ex­ample — that might of­fend their base, while Re­pub­lic­ans, in both the House and the Sen­ate, are ter­ri­fied of ali­en­at­ing theirs. Toss in, for good meas­ure, a largely ir­rel­ev­ant White House and a pres­id­ent who is not loved, feared, or re­spec­ted by many mem­bers on Cap­it­ol Hill in either party, and you have a re­cipe for in­ac­tion.
Some kind of re­set but­ton may or may not be hit in 2017, with a new pres­id­ent, when some cur­rent play­ers are gone and some is­sues worked through, but not be­fore.
What We're Following See More »
LEGACY PLAY
Sanders and Clinton Spar Over … President Obama
3 hours ago
WHY WE CARE
President Obama became a surprise topic of contention toward the end of the Democratic debate, as Hillary Clinton reminded viewers that Sanders had challenged the progressive bona fides of President Obama in 2011 and suggested that someone might challenge him from the left. "The kind of criticism that we've heard from Senator Sanders about our president I expect from Republicans, I do not expect from someone running for the Democratic nomination to succeed President Obama," she said. "Madame Secretary, that is a low blow," replied Sanders, before getting in another dig during his closing statement: "One of us ran against Barack Obama. I was not that candidate."
THE 1%
Sanders's Appeals to Minorities Still Filtered Through Wall Street Talk
5 hours ago
WHY WE CARE
It's all about the 1% and Wall Street versus everyone else for Bernie Sanders—even when he's talking about race relations. Like Hillary Clinton, he needs to appeal to African-American and Hispanic voters in coming states, but he insists on doing so through his lens of class warfare. When he got a question from the moderators about the plight of black America, he noted that during the great recession, African Americans "lost half their wealth," and "instead of tax breaks for billionaires," a Sanders presidency would deliver jobs for kids. On the very next question, he downplayed the role of race in inequality, saying, "It's a racial issue, but it's also a general economic issue."
DIRECT APPEAL TO MINORITIES, WOMEN
Clinton Already Pivoting Her Messaging
5 hours ago
WHY WE CARE
It's been said in just about every news story since New Hampshire: the primaries are headed to states where Hillary Clinton will do well among minority voters. Leaving nothing to chance, she underscored that point in her opening statement in the Milwaukee debate tonight, saying more needs to be done to help "African Americans who face discrimination in the job market" and immigrant families. She also made an explicit reference to "equal pay for women's work." Those boxes she's checking are no coincidence: if she wins women, blacks and Hispanics, she wins the nomination.
WEEKEND DATA DUMP
State to Release 550 More Clinton Emails on Saturday
13 hours ago
THE LATEST
Under pressure from a judge, the State Department will release about 550 of Hillary Clinton's emails—"roughly 14 percent of the 3,700 remaining Clinton emails—on Saturday, in the middle of the Presidents Day holiday weekend." All of the emails were supposed to have been released last month. Related: State subpoenaed the Clinton Foundation last year, which brings the total number of current Clinton investigations to four, says the Daily Caller.