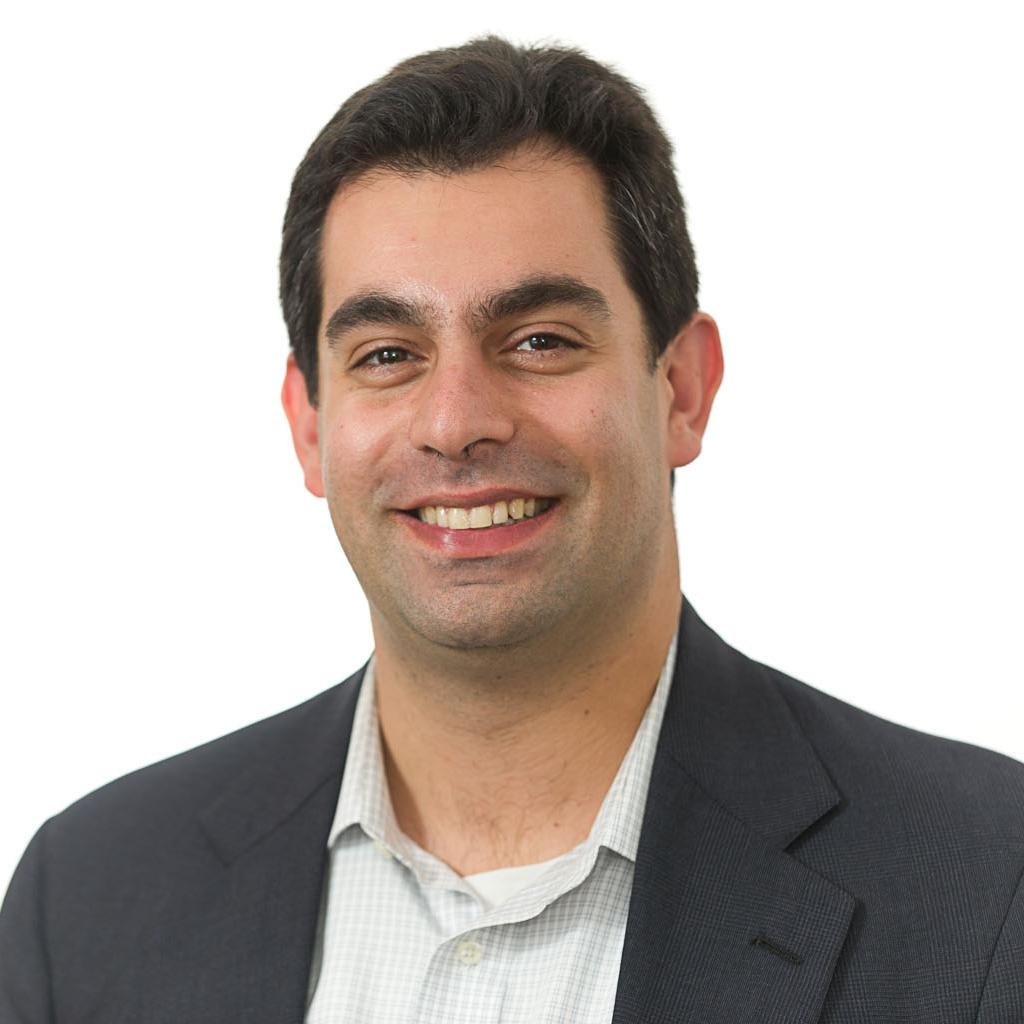 At the Re­pub­lic­an Party's nadir after Pres­id­ent Obama's 2008 vic­tory, House Minor­ity Lead­er Eric Can­tor or­gan­ized a pizzer­ia pow­wow to un­veil ideas for Re­pub­lic­an re­form. Can­tor in­vited Mitt Rom­ney and Jeb Bush to at­tend the kick­off event for his new group, the Na­tion­al Coun­cil for a New Amer­ica, and share their ideas on how to re­vital­ize the Re­pub­lic­an Party. As Time's Jay New­ton-Small wrote at the time: "If Re­pub­lic­an lead­ers have their way, Sat­urday's gath­er­ing at Pie-Tanza "¦ will be re­membered as the be­gin­ning of the re­birth of the Grand Old Party." I at­ten­ded the event at my neigh­bor­hood pizzer­ia to get a taste of the Re­pub­lic­an Party's fu­ture dir­ec­tion. In ret­ro­spect, it was the first sign of the lead­er­ship's de­clin­ing in­flu­ence with­in its own party, and the polit­ic­al fu­til­ity of pro­mot­ing re­forms with­in a di­vided party that couldn't agree on what it stood for. 
Five years later, the three es­tab­lish­ment lead­ers have been de­feated by grass­roots forces with­in their own party. Rom­ney lost to Pres­id­ent Obama after strug­gling to unite the party dur­ing a con­ten­tious primary cam­paign, while Can­tor was de­feated by an ob­scure col­lege pro­fess­or in one of the most mem­or­able up­sets in elec­tion his­tory. Jeb Bush is still mulling wheth­er to run in 2016, but giv­en Can­tor's de­cis­ive de­feat, his chances of suc­ceed­ing look as weak as ever.
Bush's vul­ner­ab­il­it­ies in a Re­pub­lic­an primary would be re­mark­ably sim­il­ar to those Can­tor faced. Bush is an un­apo­lo­get­ic sup­port­er of com­pre­hens­ive im­mig­ra­tion re­form, fam­ously call­ing il­leg­al im­mig­rants' at­tempts to come to this coun­try "an act of love." Last Fri­day, Can­tor stirred the pot be­fore his primary by sug­gest­ing he could work with Pres­id­ent Obama to al­low a path to cit­izen­ship for some chil­dren of il­leg­al im­mig­rants already in the coun­try. On edu­ca­tion, Bush has cham­pioned the Com­mon Core edu­ca­tion­al stand­ards, which have be­come a lit­mus-test is­sue for con­ser­vat­ives, who view them as usurp­ing loc­al con­trol of schools. In the con­gres­sion­al cam­paign, Dav­id Brat cri­ti­cized Can­tor for sup­port­ing cent­ral­ized edu­ca­tion­al re­forms, in­clud­ing Com­mon Core.
Most im­port­ant, Bush's biggest vul­ner­ab­il­ity would be the rusti­ness of a fu­ture cam­paign op­er­a­tion. He hasn't run an elec­tion since 2002, and he's proven slow to ad­apt to the new, light­ning-fast me­dia land­scape. Since Can­tor's de­feat Tues­day night, Re­pub­lic­an strategists al­lied with the him are ex­press­ing as­ton­ish­ment at his shoddy polit­ic­al op­er­a­tion. They point to a grow­ing dis­con­nect from his con­stitu­ents even though he was only a short drive from his dis­trict, his air­ing of tone-deaf ads that raised Brat's name iden­ti­fic­a­tion without hurt­ing his polit­ic­al stand­ing, and his poll­ster's wildly in­ac­cur­ate sur­vey show­ing him up 34 points in the clos­ing stretch of the primary. One top Re­pub­lic­an Party of­fi­cial, sur­vey­ing the pre­cinct-by-pre­cinct res­ults, said, "He lost nearly every­where, all across the board. This was polit­ic­al mal­prac­tice."
If he ran, Bush would be en­ter­ing a brave new world of Re­pub­lic­an polit­ics — one plainly un­fa­mil­i­ar to him. He'd face a group of Re­pub­lic­an pro­spects much bet­ter at­tuned to the more pop­u­list fla­vor of the GOP — Sen. Rand Paul of Ken­tucky, Wis­con­sin Gov. Scott Walk­er, even Sen. Marco Ru­bio of Flor­ida, to name a few. Bush would bring an A-team of strategists and donors to the table, but the past three elec­tion cycles have shown that top tal­ent is no match for the chan­ging mood of the Re­pub­lic­an elect­or­ate.
After the Can­tor event in 2009, I chased down Bush as he was ex­it­ing the pizzer­ia, in­quir­ing about his in­terest in the 2012 pres­id­en­tial race. This, after he gave a com­pel­ling present­a­tion about in­nov­at­ive edu­ca­tion re­forms, in­clud­ing those he in­tro­duced in his home state. He mocked the ob­sess­ive horse-race cov­er­age of the polit­ic­al press, and said he was fo­cused on policy and had no in­terest in talk­ing about fu­ture cam­paigns. In cer­tain ways, that was re­fresh­ing to hear, but it also signaled a dis­in­terest in do­ing the polit­ic­al things ne­ces­sary to win in a highly com­pet­it­ive busi­ness. And as time has passed, Bush seems all the more dis­con­nec­ted from the pas­sions that have an­im­ated his own party's base.
"Causes beat cam­paigns. [Can­tor's de­feat] was a vic­tory for the pop­u­list cause with­in the Re­pub­lic­an Party," said Re­pub­lic­an strategist Alex Cas­tel­lanos, a lead­ing ad­voc­ate for GOP re­forms. "Those who thought the tea party had been ab­sorbed just got a big wake-up call. It's alive and well and eat­ing elite es­tab­lish­ment Re­pub­lic­ans for break­fast."
What We're Following See More »
PHOTO OP
Clinton Shows Up on Stage to Close Obama's Speech
1 hours ago
THE LATEST
Just after President Obama finished his address to the DNC, Hillary Clinton walked out on stage to join him, so the better could share a few embraces, wave to the crowd—and let the cameras capture all the unity for posterity.
'DON'T BOO. VOTE.'
Obama: Country Is Stronger Than Eight Years Ago
1 hours ago
THE LATEST
In a speech that began a bit like a State of the Union address, President Obama said the "country is stronger and more prosperous than it was" when he took office eight years ago. He then talked of battling Hillary Clinton for the nomination in 2008, and discovering her "unbelievable work ethic," before saying that no one—"not me, not Bill"—has ever been more qualified to be president. When his first mention of Donald Trump drew boos, he quickly admonished the crowd: "Don't boo. Vote." He then added that Trump is "not really a plans guy. Not really a facts guy, either."
'HILLARY CLINTON HAS A PASSION'
Kaine Sticks Mostly to the Autobiography
2 hours ago
THE LATEST
Tim Kaine introduced himself to the nation tonight, devoting roughly the first half of his speech to his own story (peppered with a little of his fluent Spanish) before pivoting to Hillary Clinton—and her opponent. "Hillary Clinton has a passion for children and families," he said. "Donald Trump has a passion, too: himself." His most personal line came after noting that his son Nat just deployed with his Marine battalion. "I trust Hillary Clinton with our son's life," he said.
TRUMP IS A 'CON'
Bloomberg: Neither Party Has a Monopoly on Good Ideas
3 hours ago
THE LATEST
Michael Bloomberg said he wasn't appearing to endorse any party or agenda. He was merely there to support Hillary Clinton. "I don't believe that either party has a monopoly on good ideas or strong leadership," he said, before enumerating how he disagreed with both the GOP and his audience in Philadelphia. "Too many Republicans wrongly blame immigrants for our problems, and they stand in the way of action on climate change and gun violence," he said. "Meanwhile, many Democrats wrongly blame the private sector for our problems, and they stand in the way of action on education reform and deficit reduction." Calling Donald Trump a "dangerous demagogue," he said, "I'm a New Yorker, and a know a con when I see one."
TRUMP'S 'CYNICISM IS UNBOUNDED'
Biden: Obama 'One of the Finest Presidents'
3 hours ago
THE LATEST
Vice President Biden tonight called President Obama "one of the finest presidents we have ever had" before launching into a passionate defense of Hillary Clinton. "Everybody knows she's smart. Everybody knows she's tough. But I know what she's passionate about," he said. "There's only one person in this race who will help you. ... It's not just who she is; it's her life story." But he paused to train some fire on her opponent "That's not Donald Trump's story," he said. "His cynicism is unbounded. ... No major party nominee in the history of this country has ever known less."